Best Beach Hotels in Mykonos
Here's our list of the 12 best beach hotels in Mykonos. Most of these hotels are right on the sand of the Mykonos beaches. Take your pick below from the best beach hotels.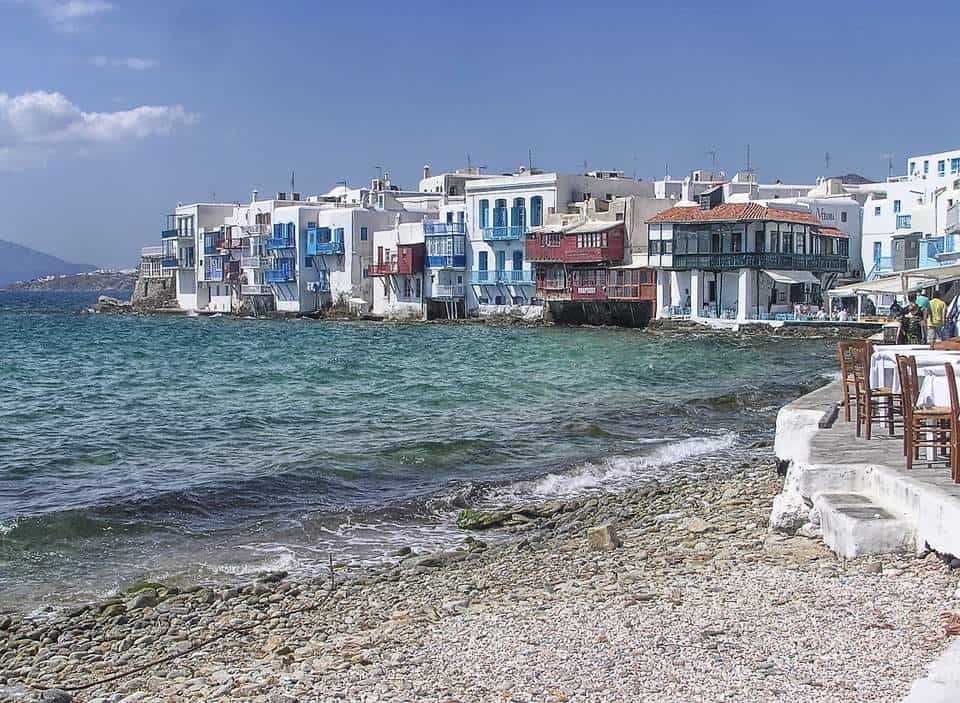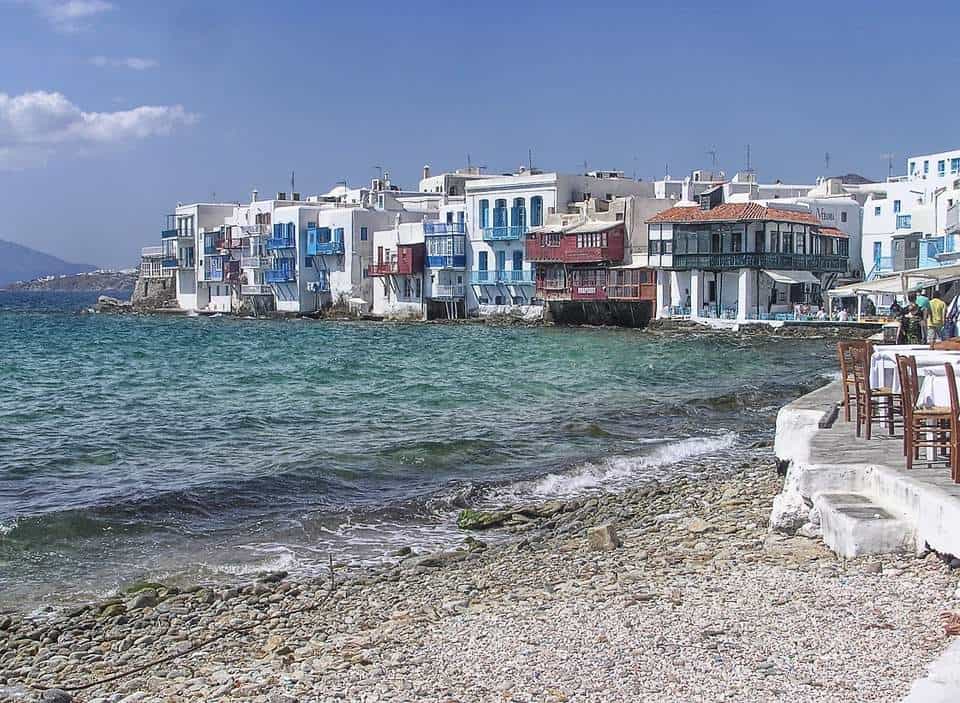 Just like any other beach, the Mykonos beaches are the best during the summer (around May to October). 
Best Beach Hotels in Mykonos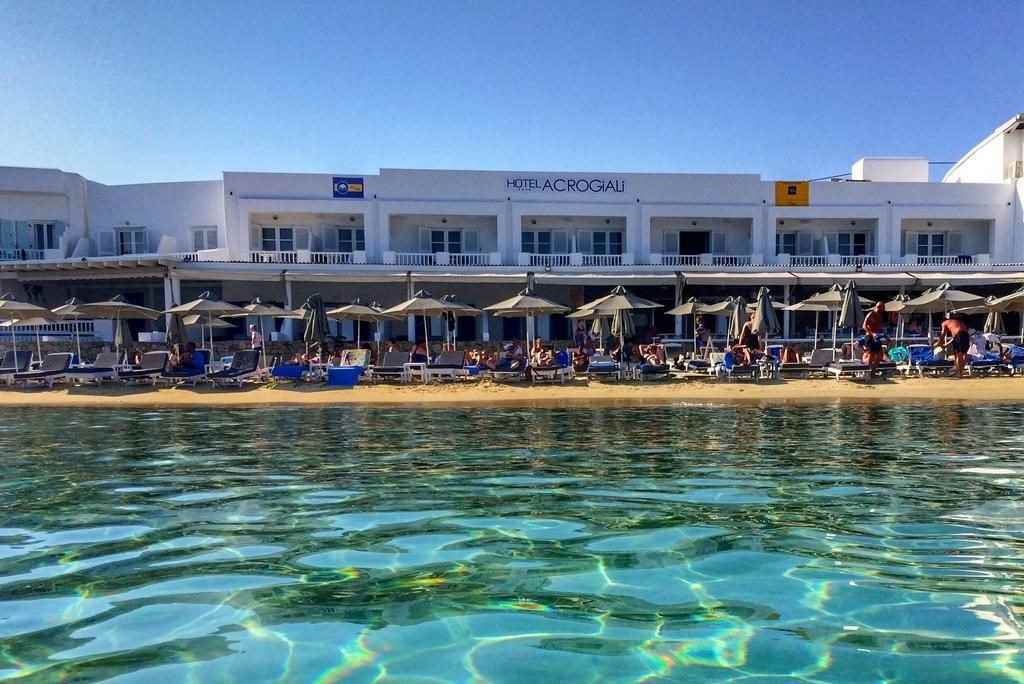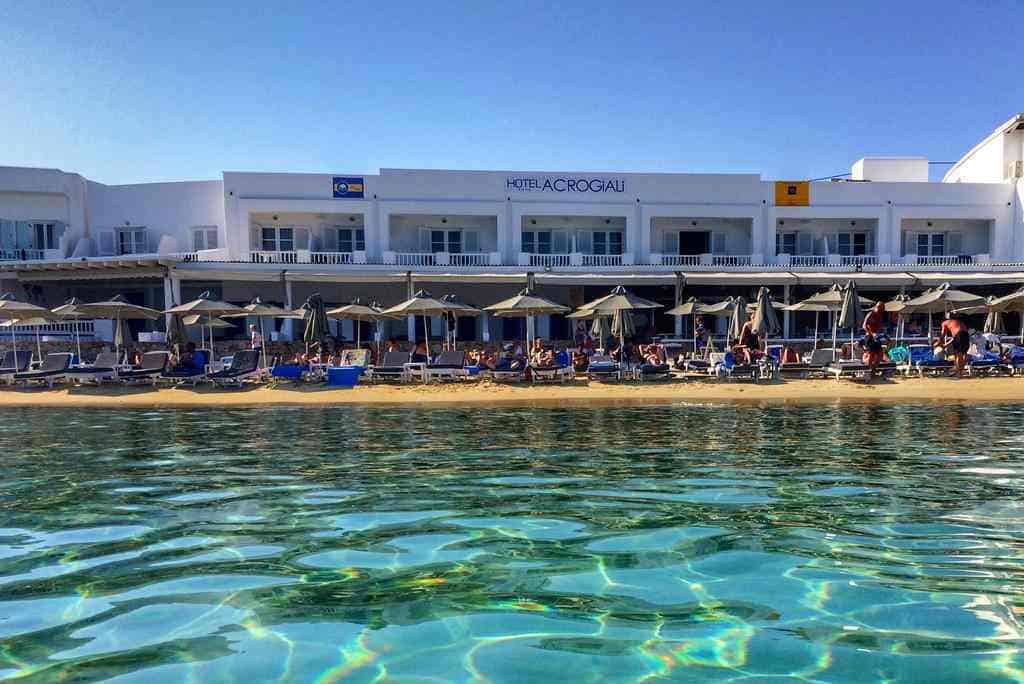 A great hotel that is just a few steps away from the Platys Gialos' powdery sand and excellent restaurants. They have family rooms and quadruple suites that can accommodate five people.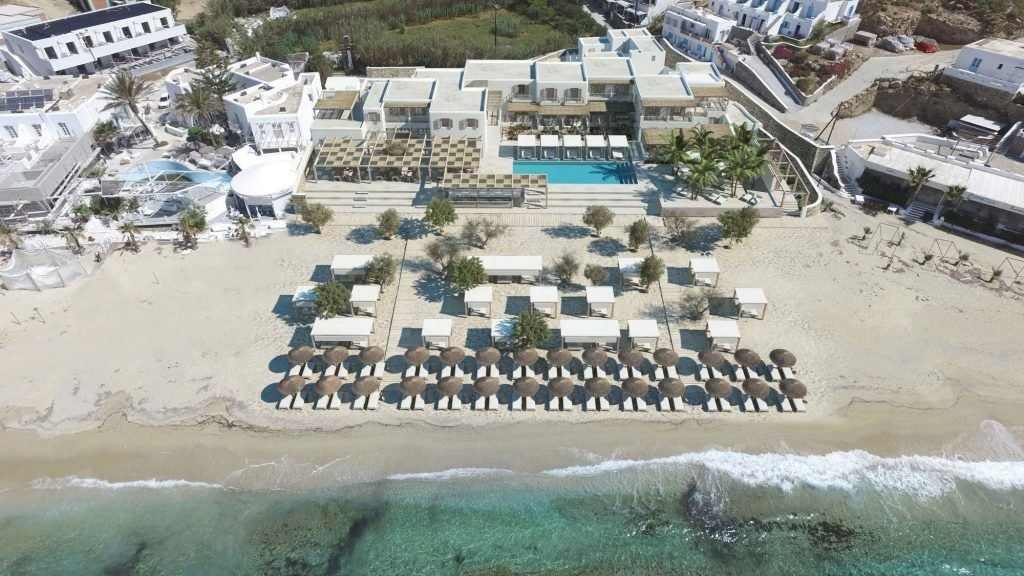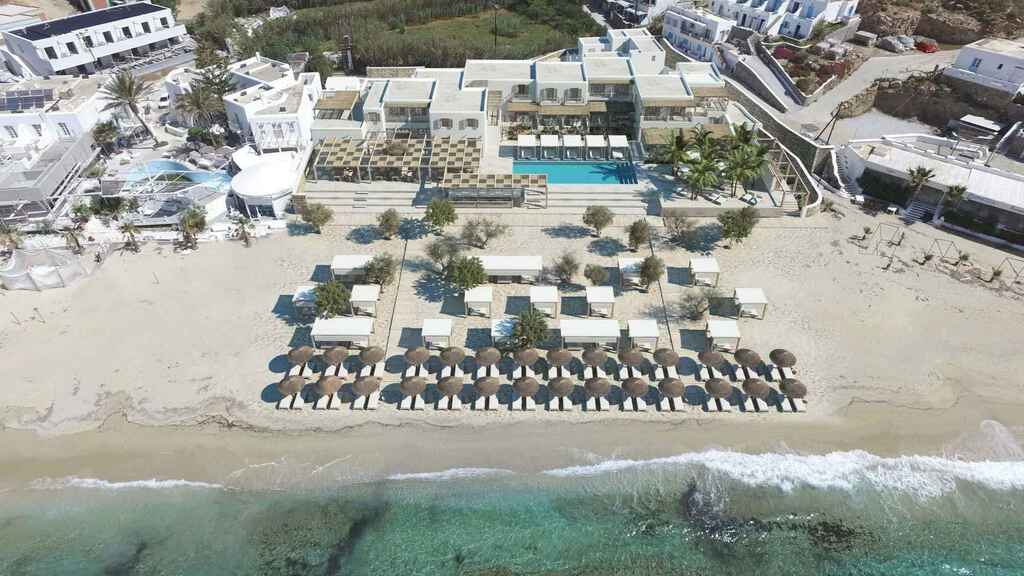 The newest Mykonos hotel that is on the beach of Platys Gialos and offers luxury services. It has a bar by the beach that plays music every day from 1 in the afternoon to 7 in the evening.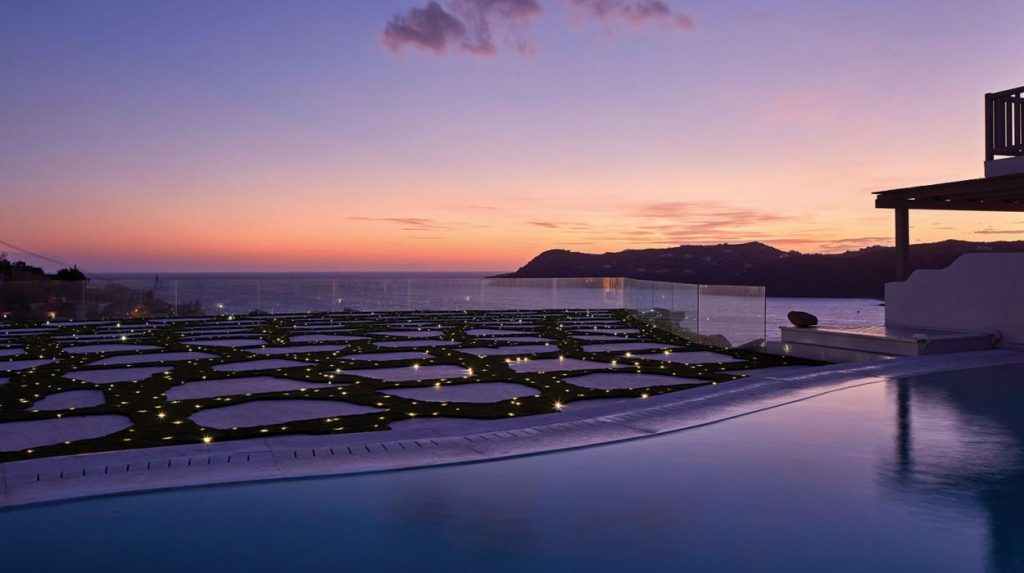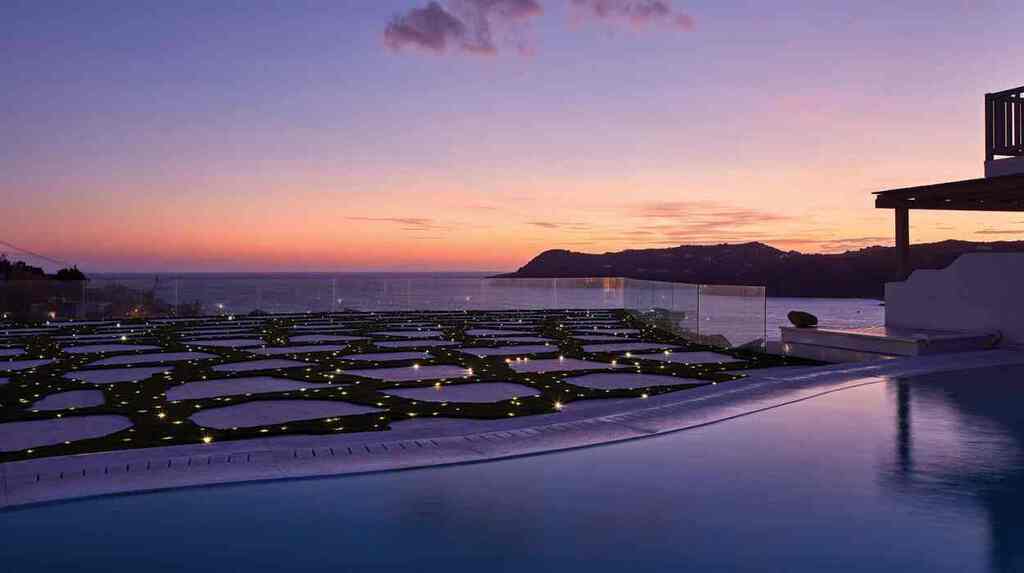 A 5-star hotel that is right above the peaceful beach of Elia. It has a quiet atmosphere but a bit isolated and having your own transportation is recommended.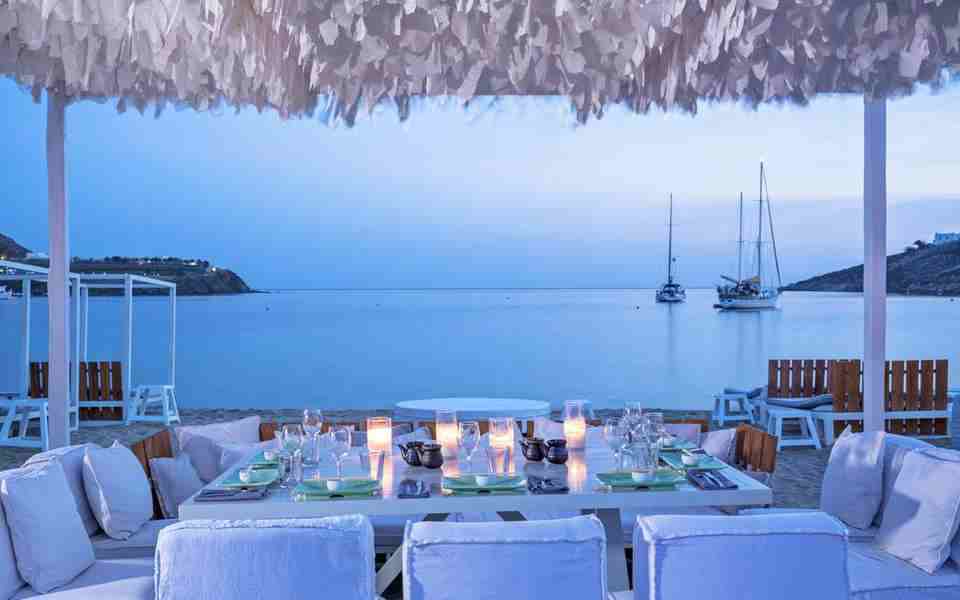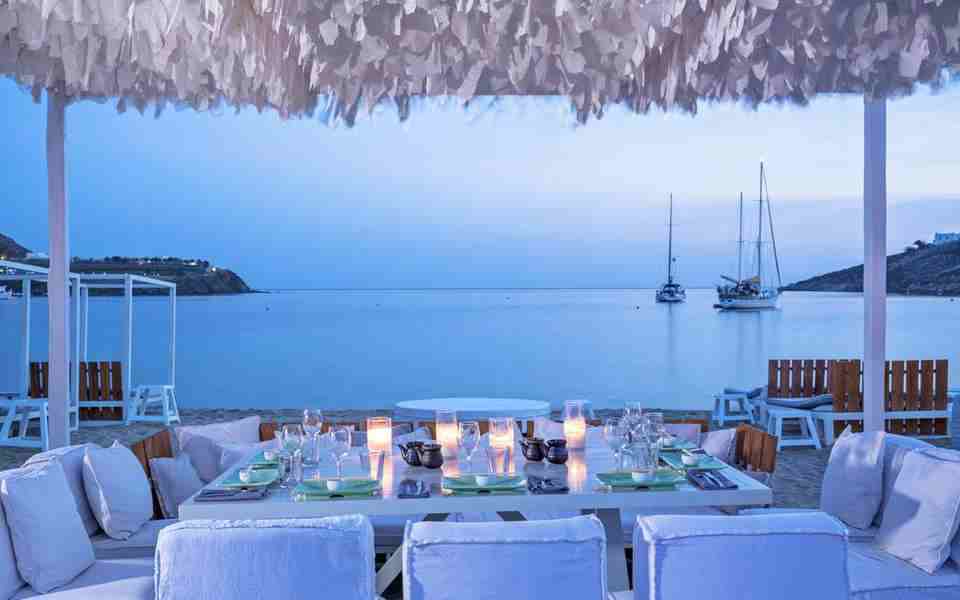 An awesome hotel by the beach that has its own charming pool.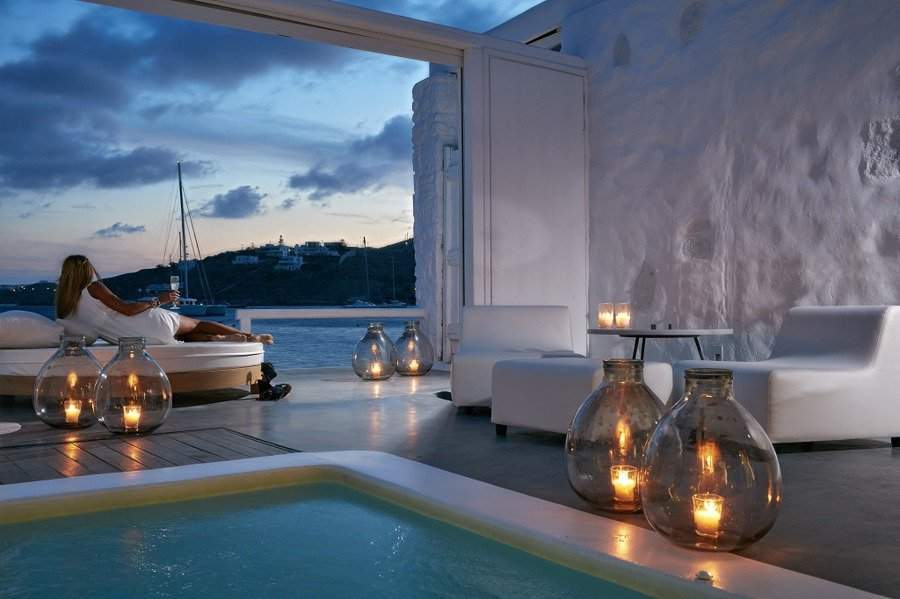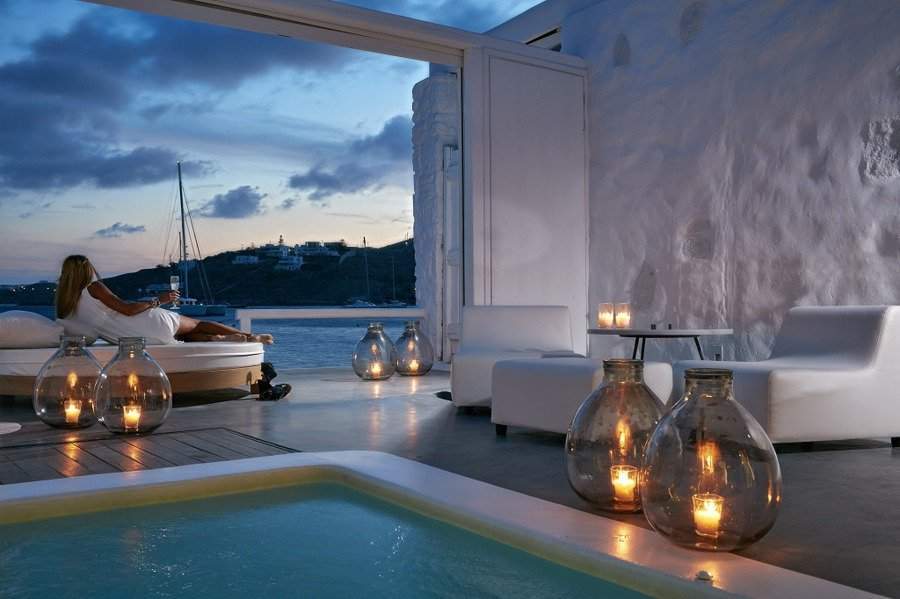 Lovely hotel with a pool and a view of the beach that is most loved by families. There are several restaurants just outside the door.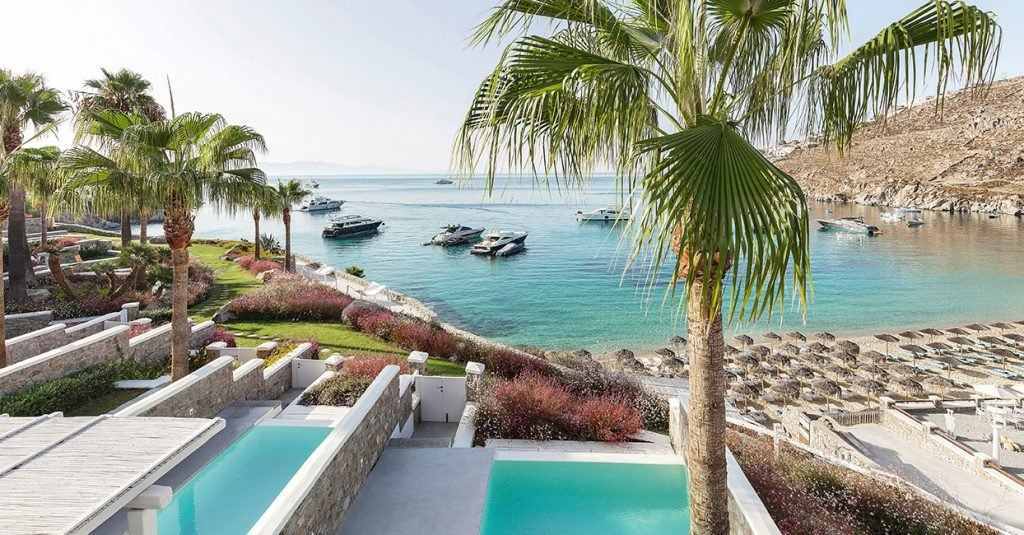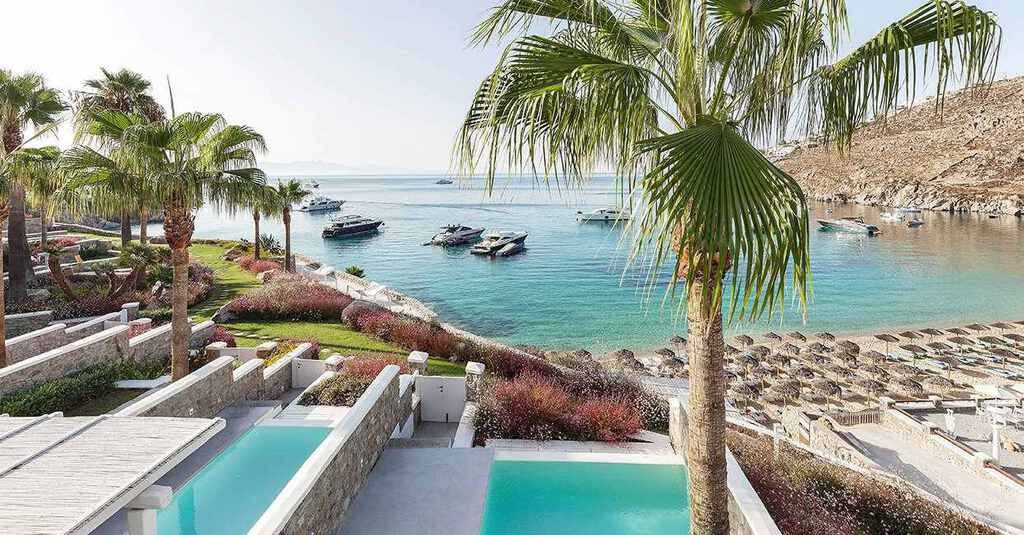 A romantic hotel and is included in the best hotels in Mykonos. It has a pool and a great view of the sea. It is a short walk (3 minutes) away from Platys Gialos beach.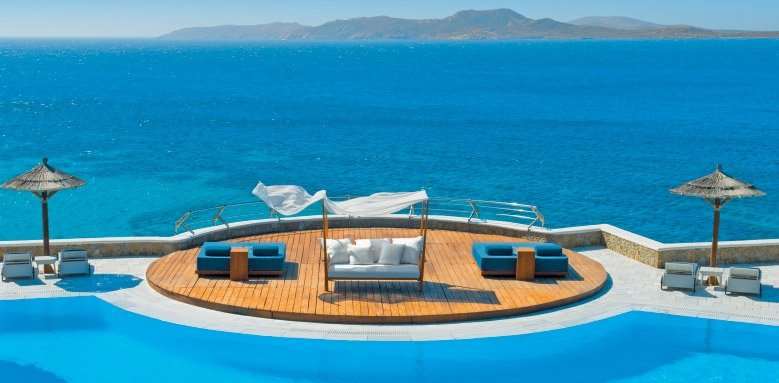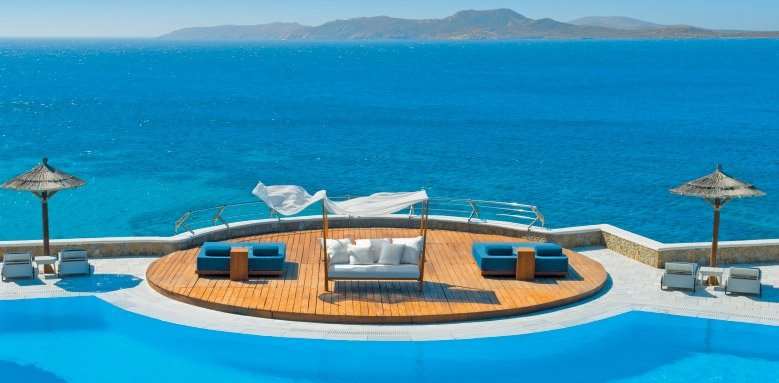 A high-quality hotel right next door to Saint John's resort.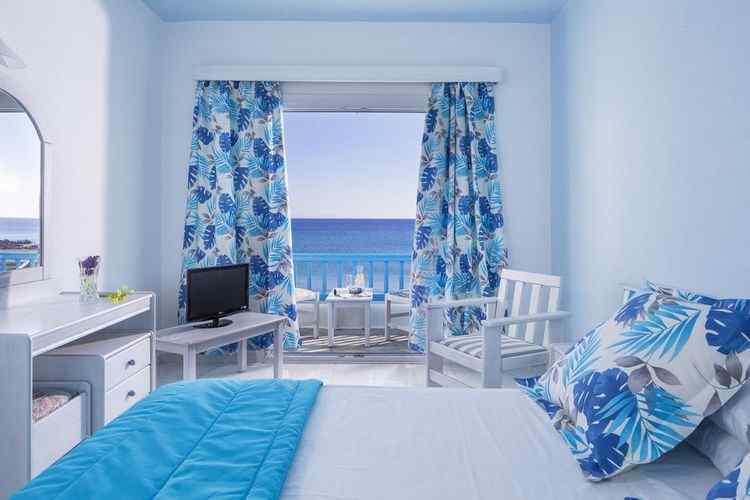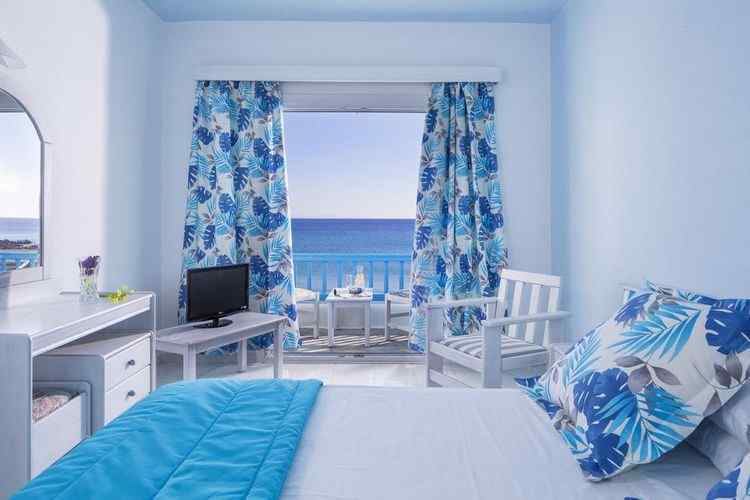 Probably the most affordable beach hotel in Mykonos. It has a pool and is situated between Mykonos Palace and Acrogiali Hotel.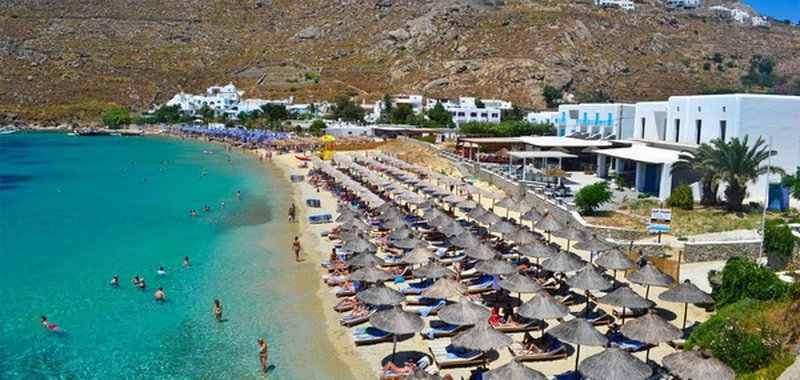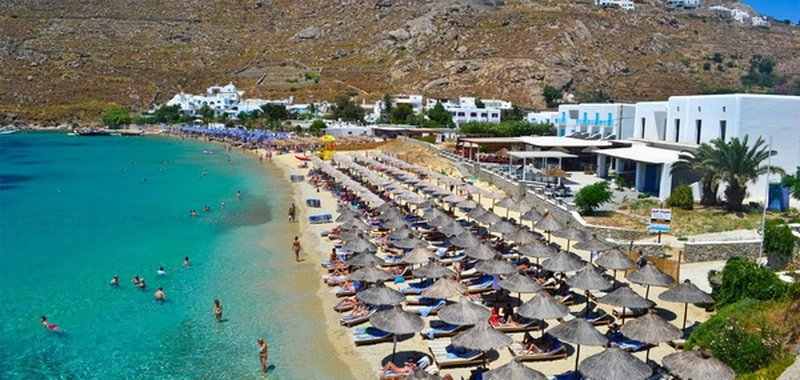 Chic hotel with a charming pool and a small trendy bar by the beach that gets full during the night.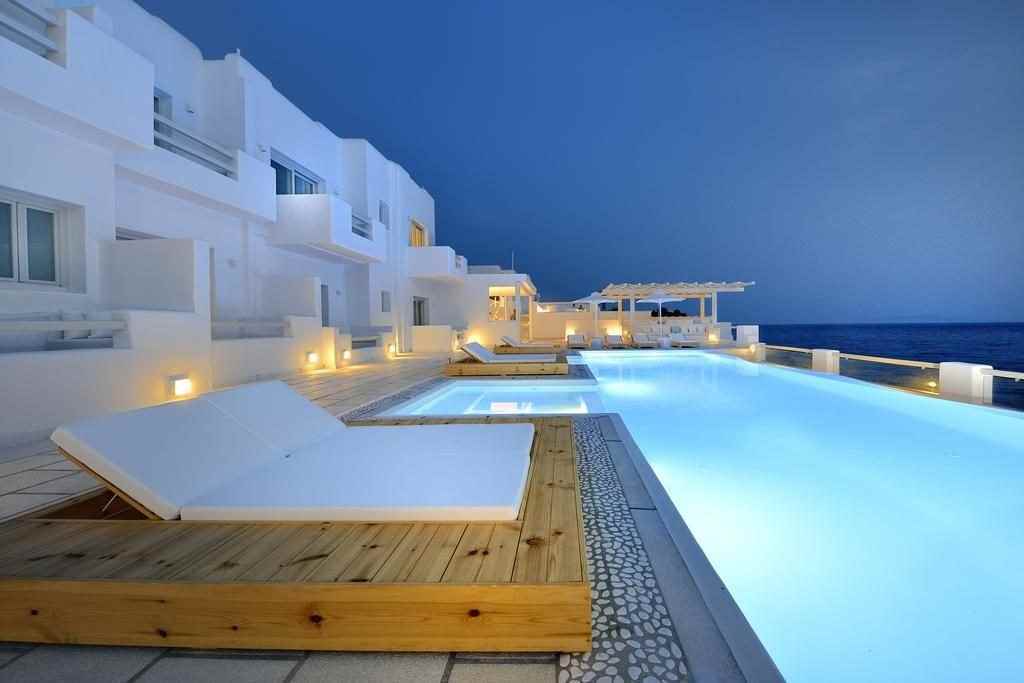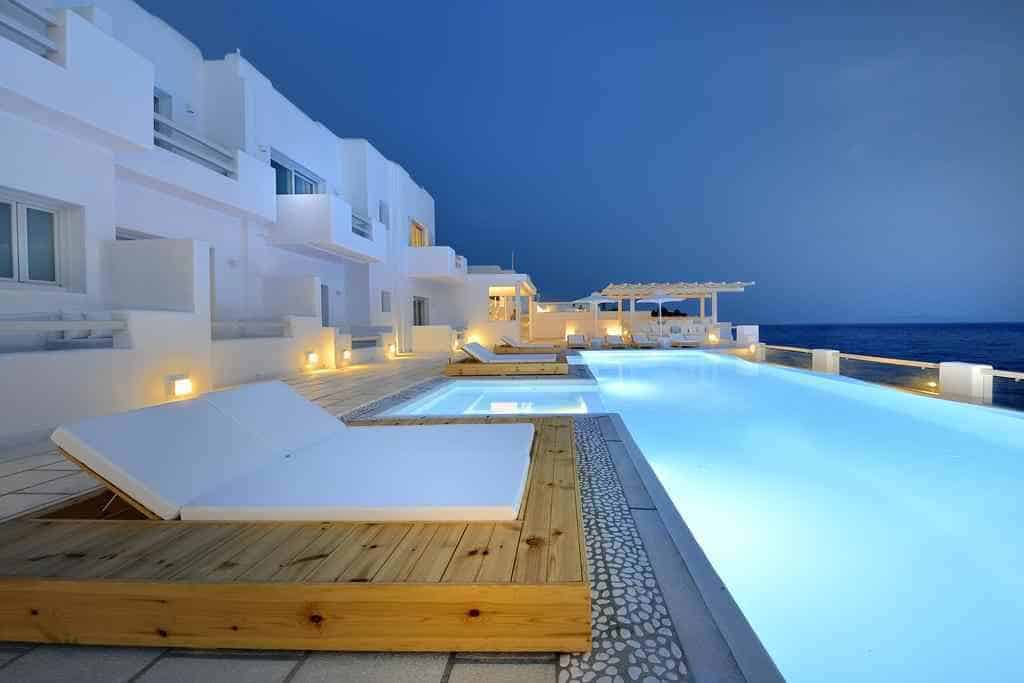 An idyllic hotel but not really a beach hotel. We're including it on this list though as it sits right in the middle of Platys Gialos and Psarou, overlooking the beach of Psarou.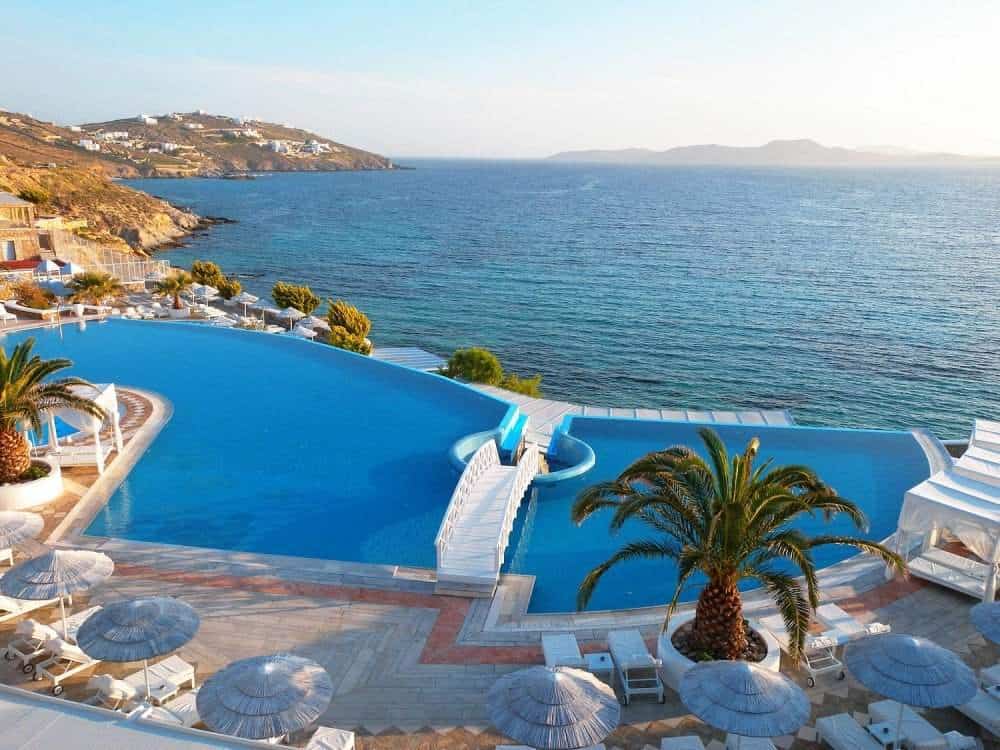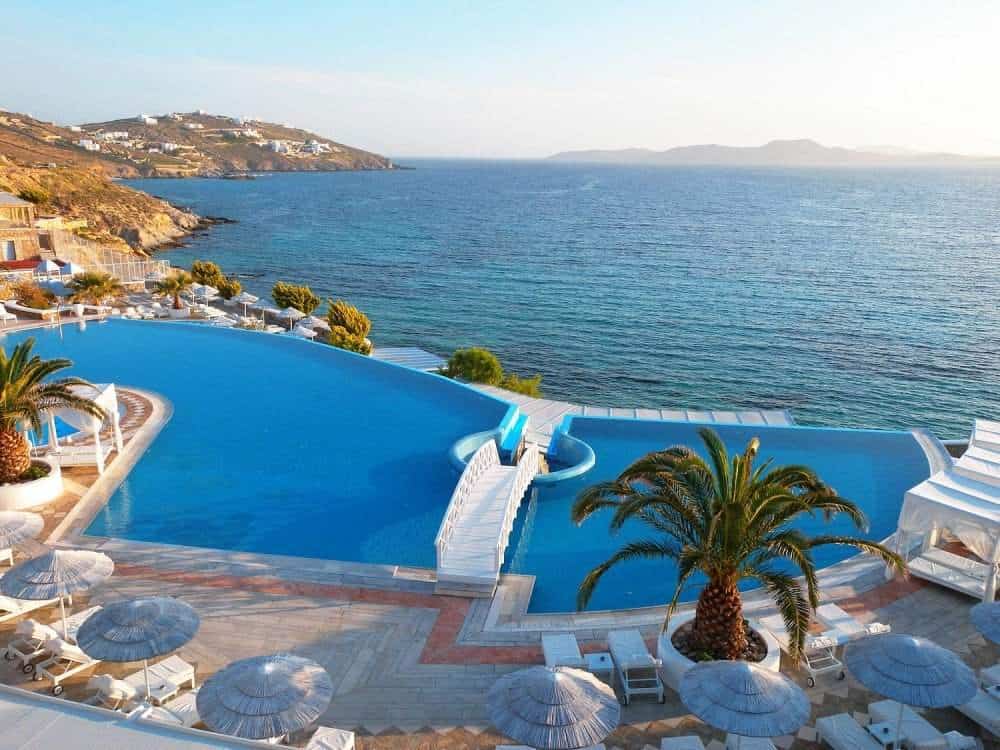 The beach of Agios Ioannis may not be as lovely as the other Mykonos beaches, but Saint John Hotel is a wonderful luxury hotel.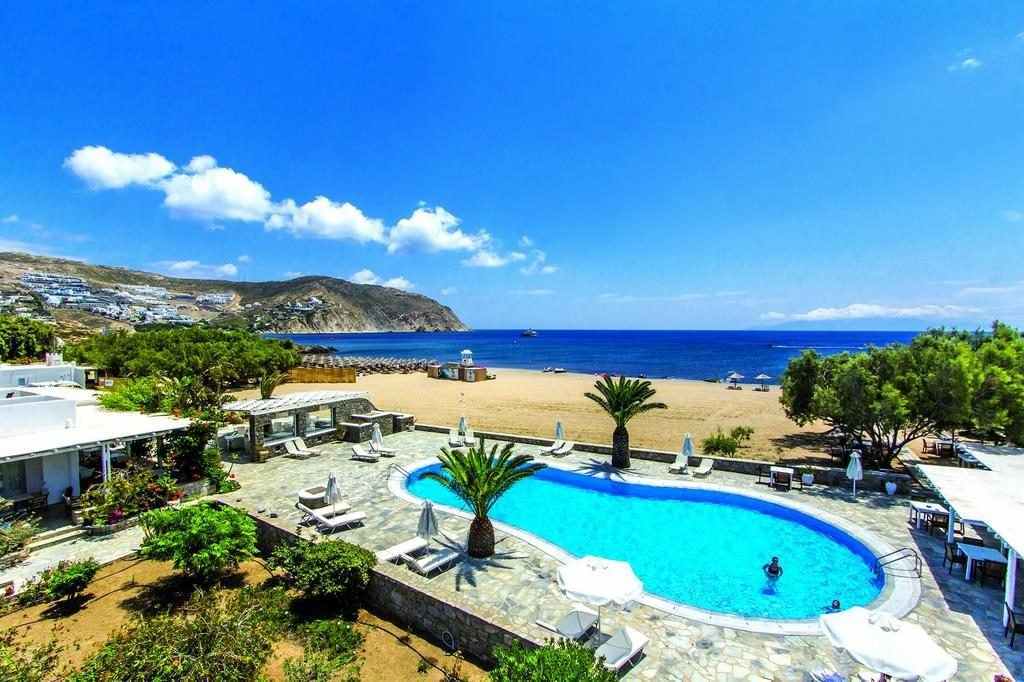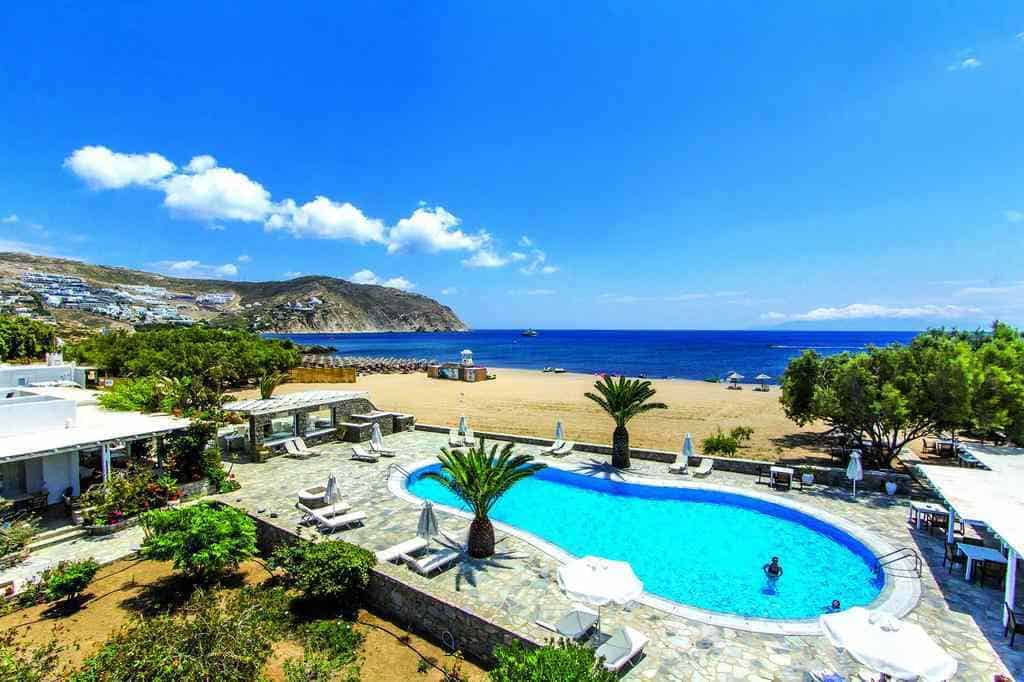 Hotel with a relaxing atmosphere on the secluded and quiet Agrari beach. The area is a little isolated and hard to reach by bus. If you are looking for solitude, this is an ideal choice, just get a rental car.   
Read more about Mykonos:
Mykonos – The 2020 Travel Guide