For couples looking for a romantic getaway in Santorini, Oia is a great choice. Not only are there many renowned local restaurants, there are also fantastic shops and awesome caldera views. There are many hotels that have a great location too. Here is the list of the best Oia hotels.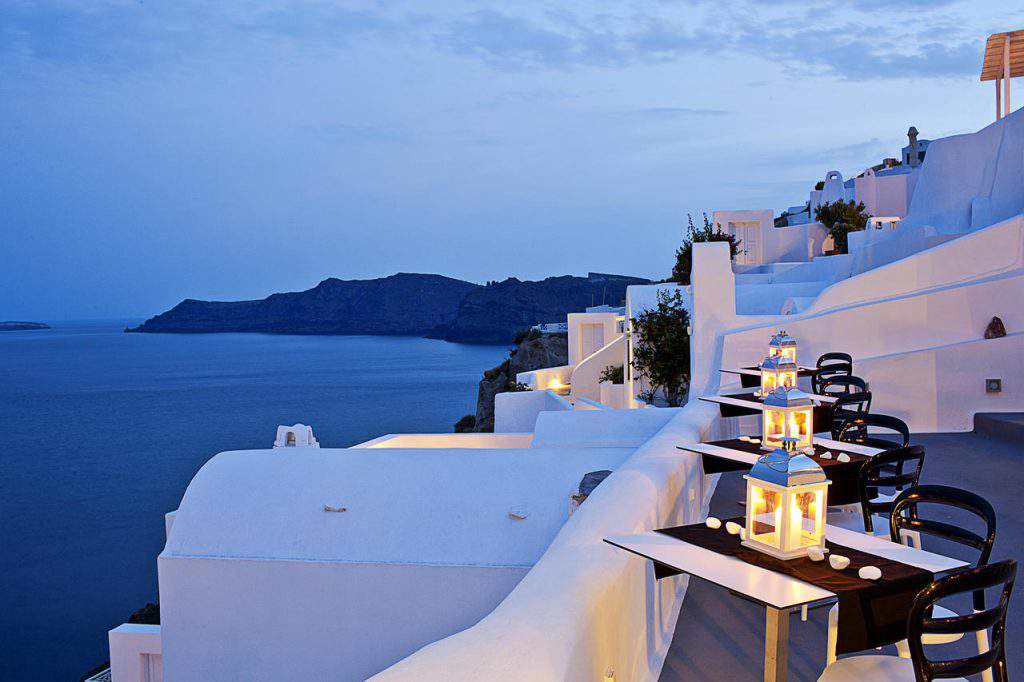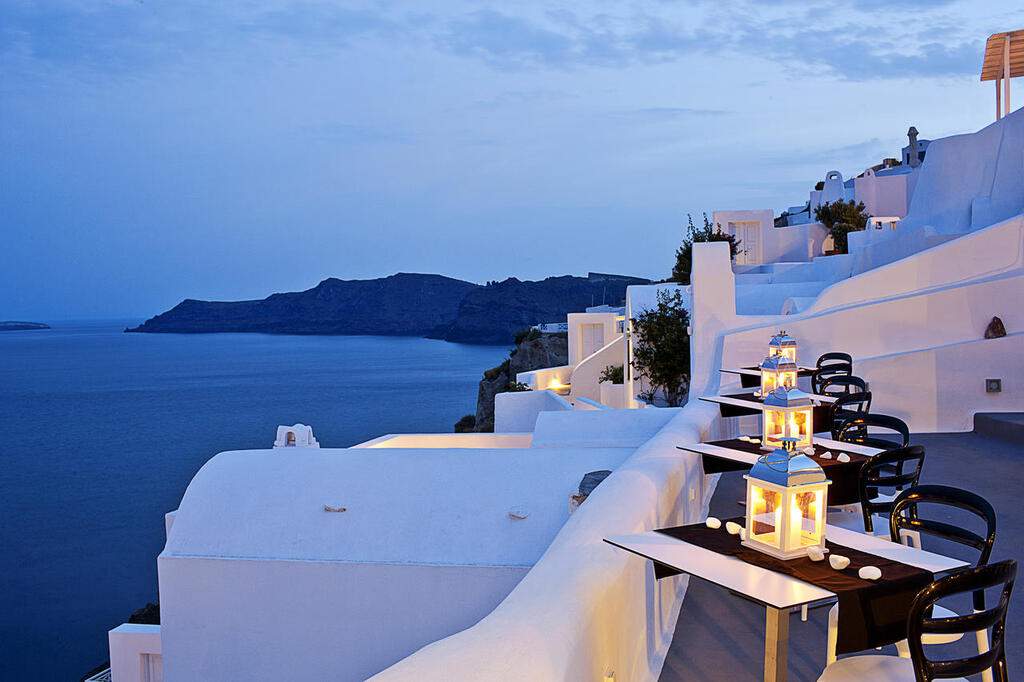 For great local drinks, don't forget to stop by Mary Kay's as the music is wonderful too.
Plan your trip:
Santorini Travel Guide
Best Hotels in Santorini
Oia or Fira
Top Kid Friendly and Family Hotels in Santorini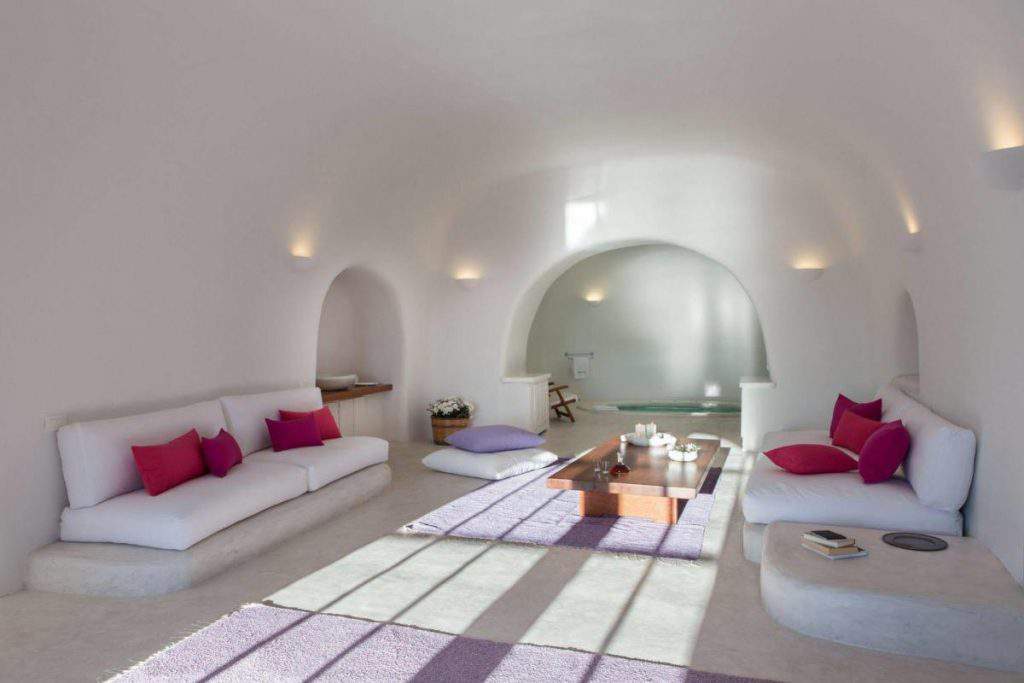 This hotel is so unique that you will remember it for the rest of your life. It has 20 nicely decorated houses even though there are no TVS. The reason for that is they're made to look like caves so you will get that feeling of living in the modern ages.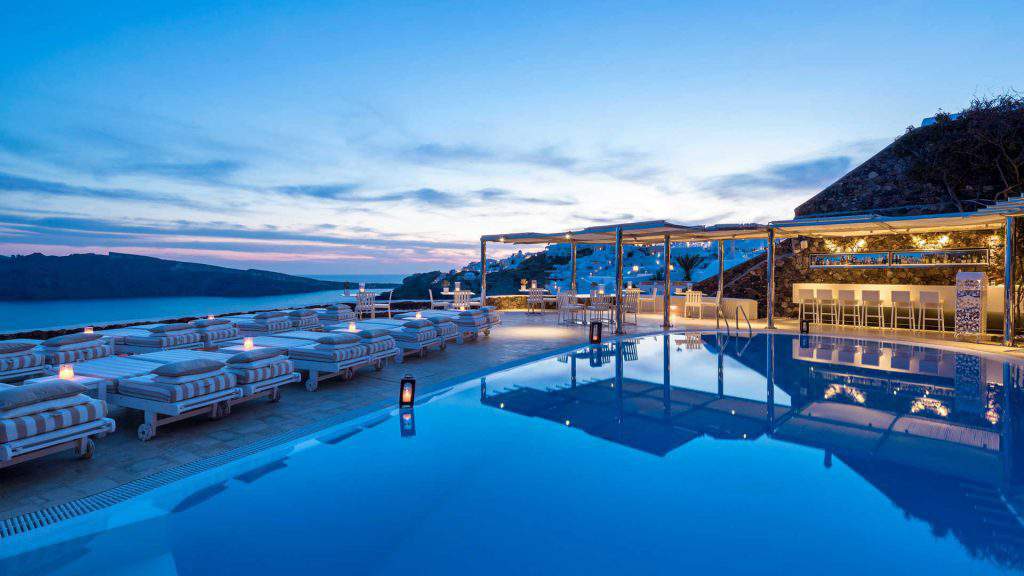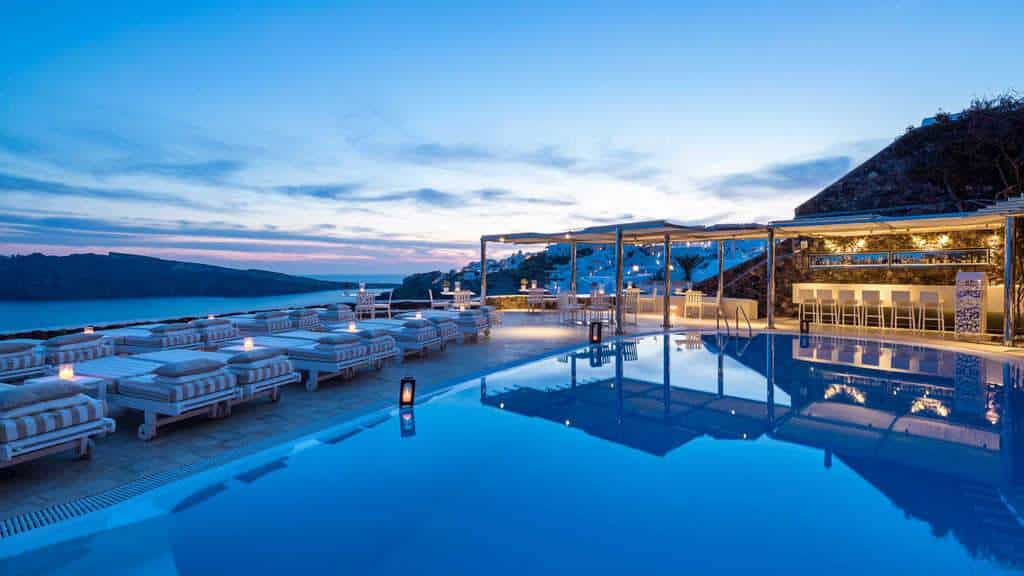 There is not much people on this hotel and the view is amazing. You won't get a better view in any other hotel at Oia. Even if you're swimming at their pool, you will still get incredible views.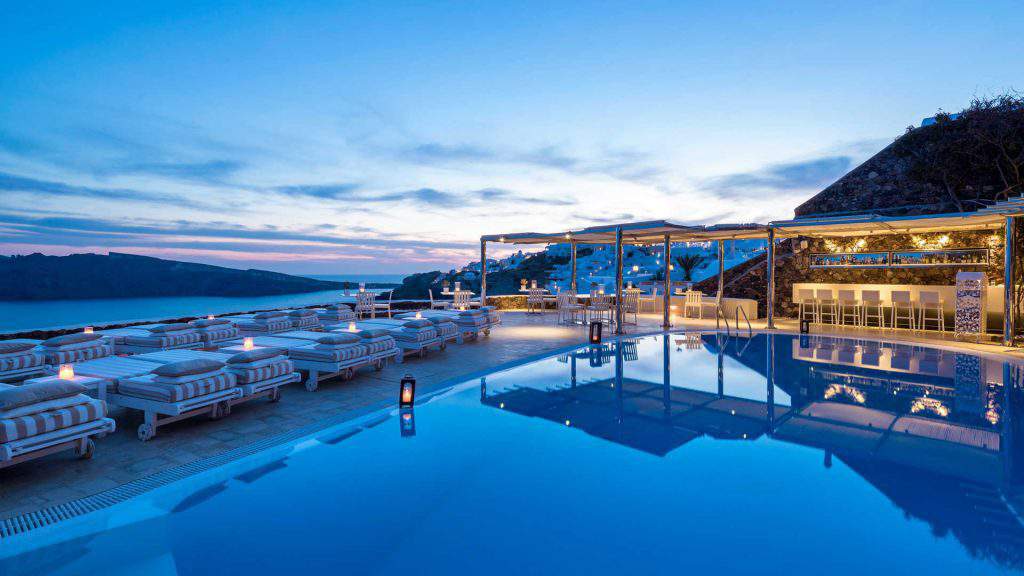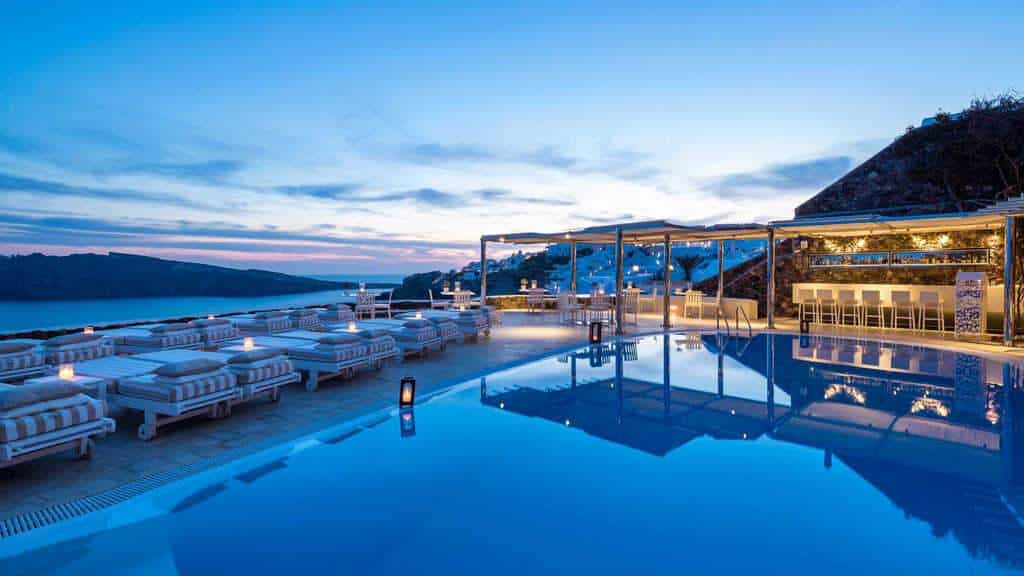 When it comes to quality, this hotel is head and shoulders above the other hotels. It has amazing service, wonderful interiors and breathtaking pools.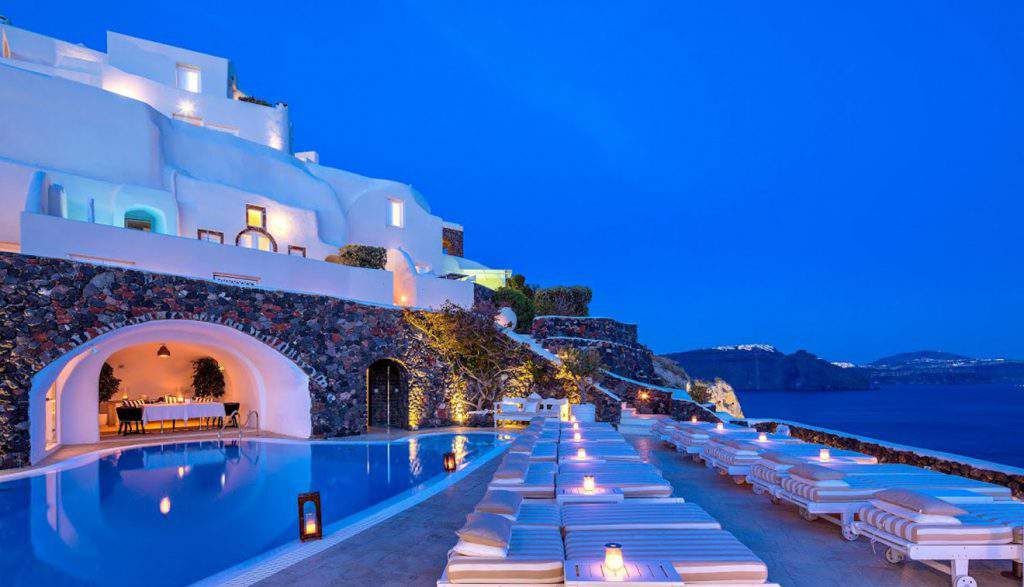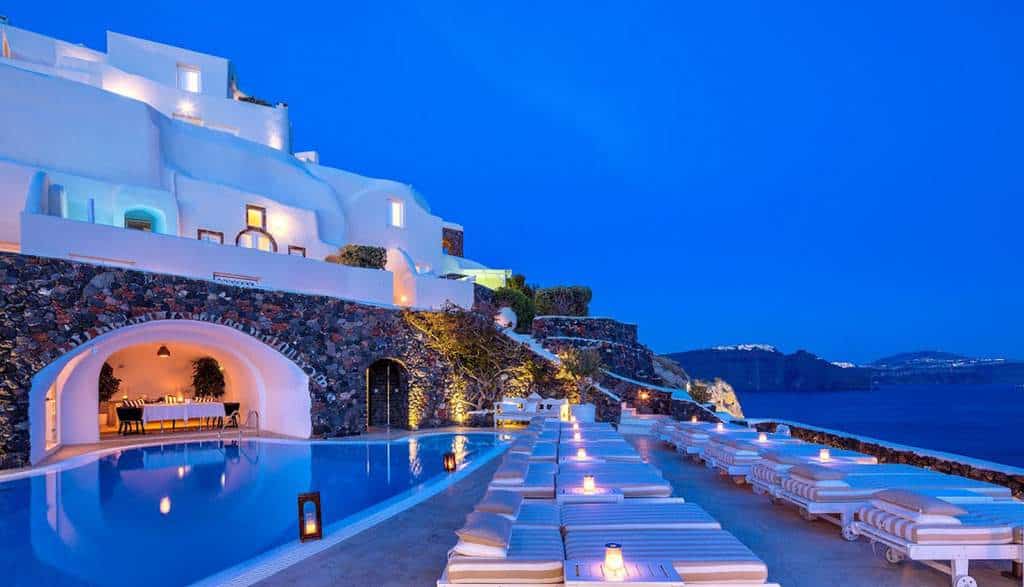 There is nothing like relaxing in your very own private Jacuzzi and that is what this hotel will provide. If you want added pleasure, make sure to book at Aqua suite because it has a private pool.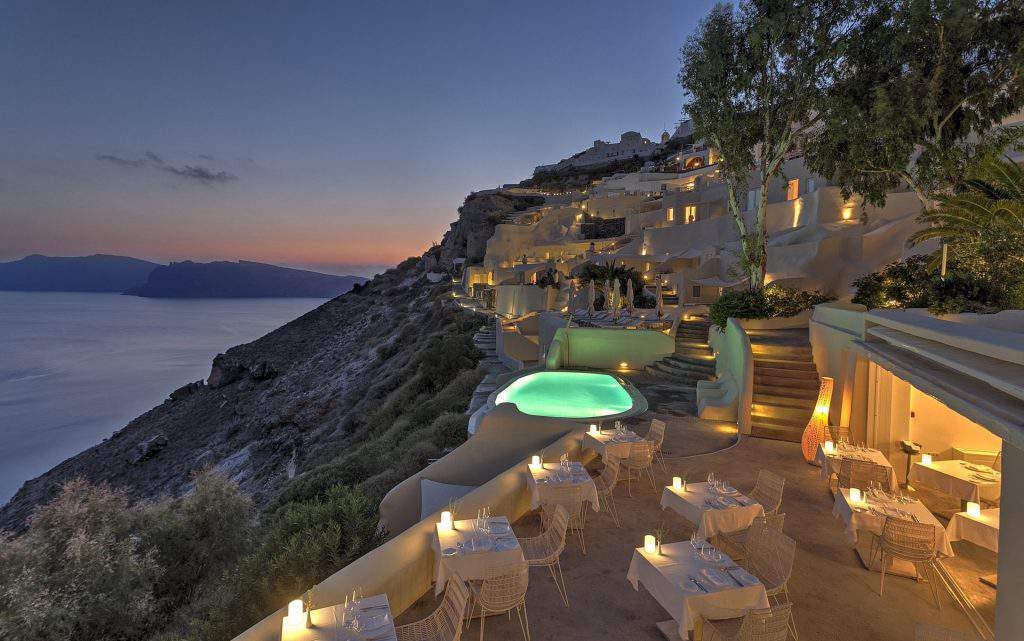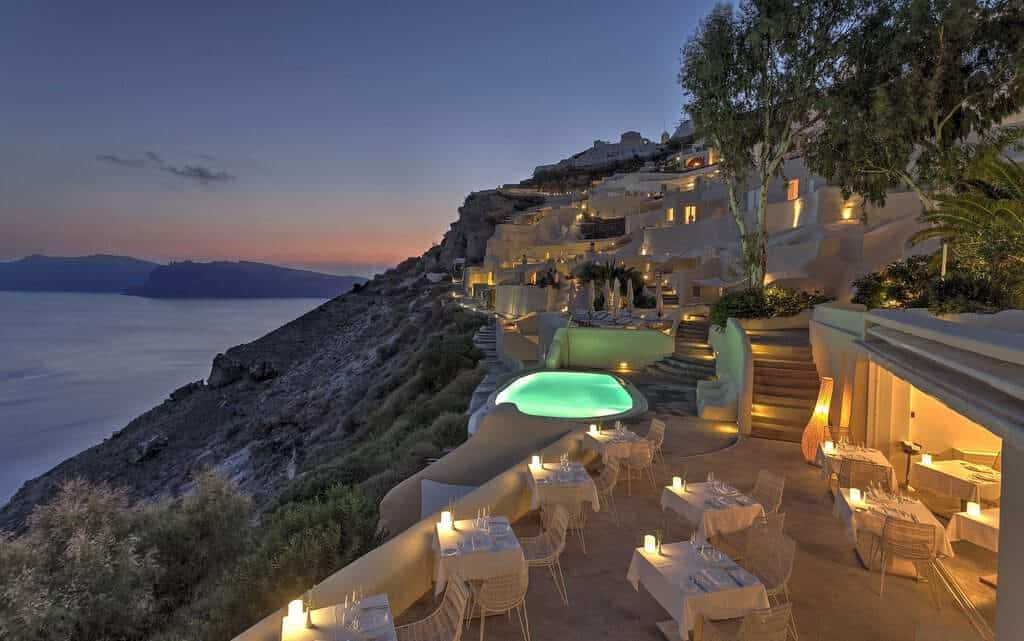 The vibe is what this hotel apart from the rest. You know you're in a good hotel when each suite comes with a private balcony. The best part is waking up in the morning to an incredible view while eating breakfast because you will have it while overlooking the cliff edge.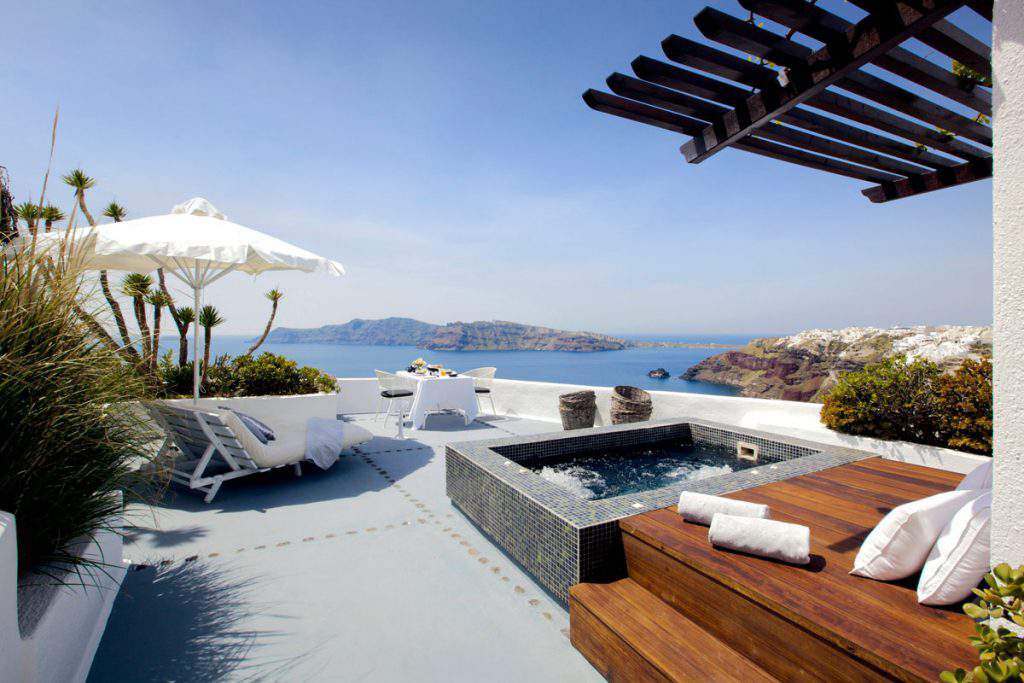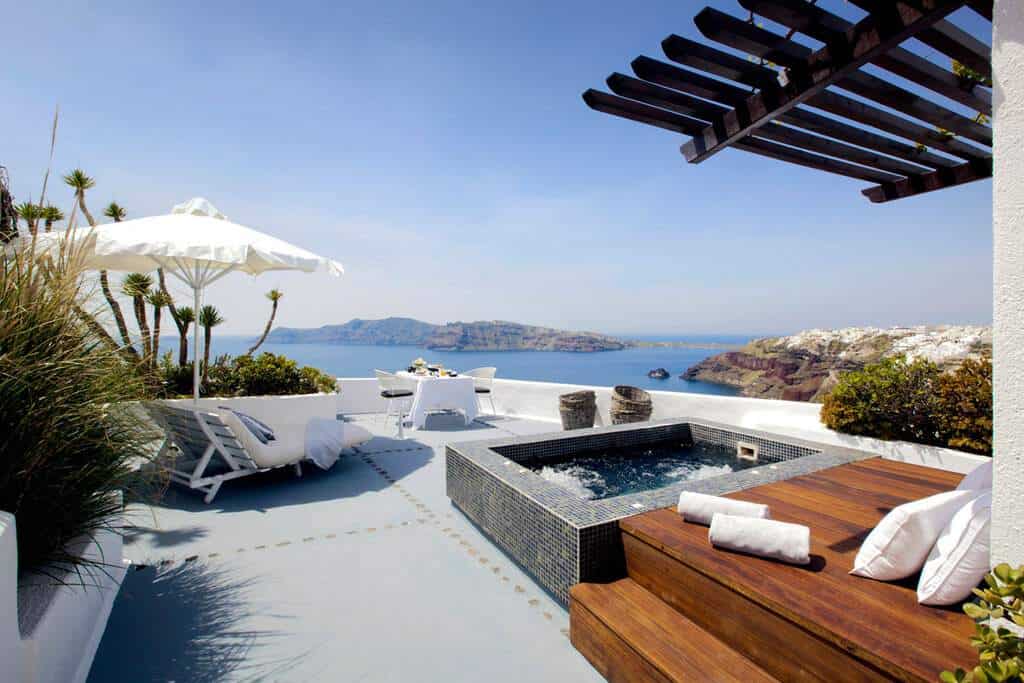 Take a trip back in time with the houses here. Additionally, it is very peaceful as you'll be situated away from the crowded areas. Each room gives you your own Jacuzzi and it is just a few meters away from Oia. Do yourself a favor and walk to the path to Oia and there will be a nice scenery. The best part is the service from their excellent staff.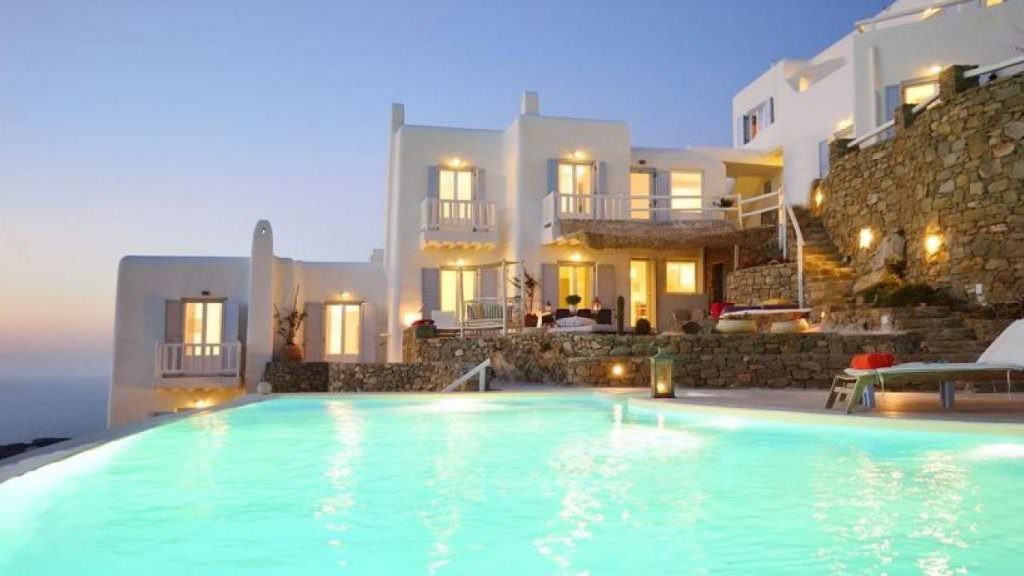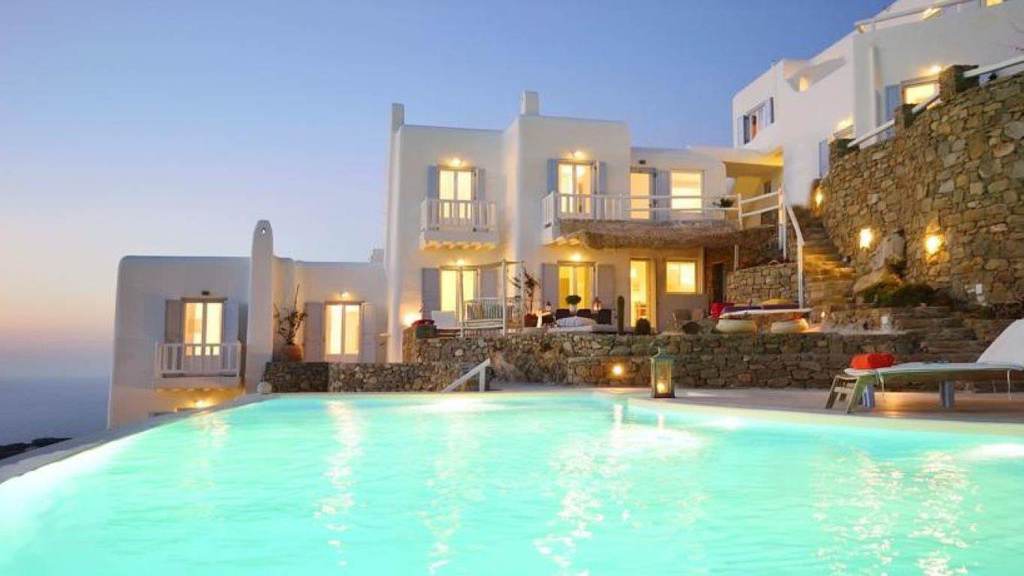 The suites here look like they came out of a movie. Not only are they wonderfully made, they also contain cool amenities like wooden furniture, sofa beds and hot tubs. You can even make your own coffee since the materials are already provided. Ultimate relaxation will be achieved when you book a high-end suite because you will get your own whirlpool. Believe it or not, they also have laptops available for rent.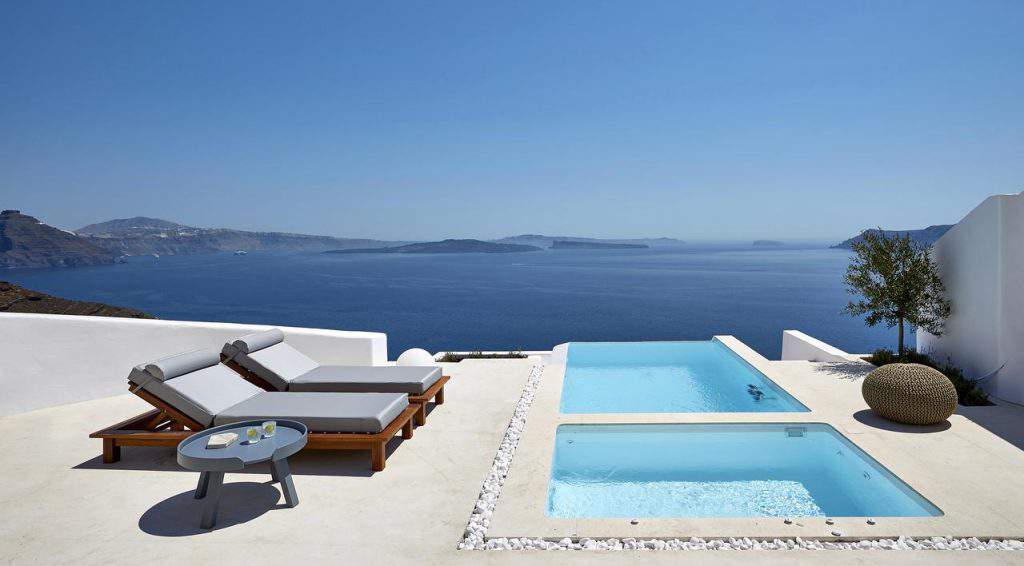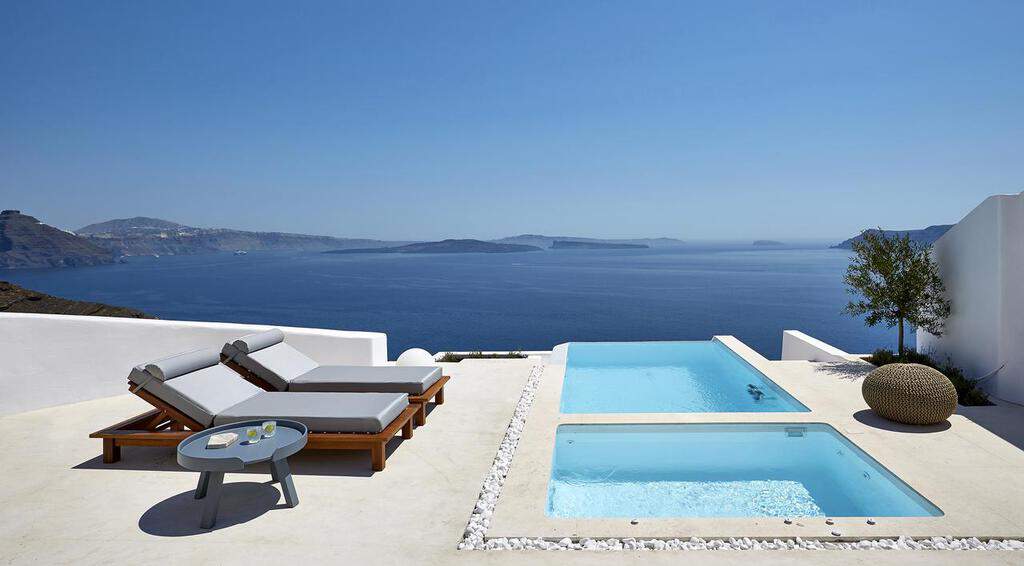 There are a lot of things that can be found in their suites that can't be found in suites of other hotels. Some examples include ipod docks, balconies and bathtubs. If you are in the island for a few days, it would be best to rent a cell phone so you can call and text friends to meet you. Believe it or not, they actually rent out mobile phones. Yes, not all hotels provide that. The best rooms here are equipped with awesome amenities like an infinity pool and an outdoor Jacuzzi. Yes, that is what dreams are made of.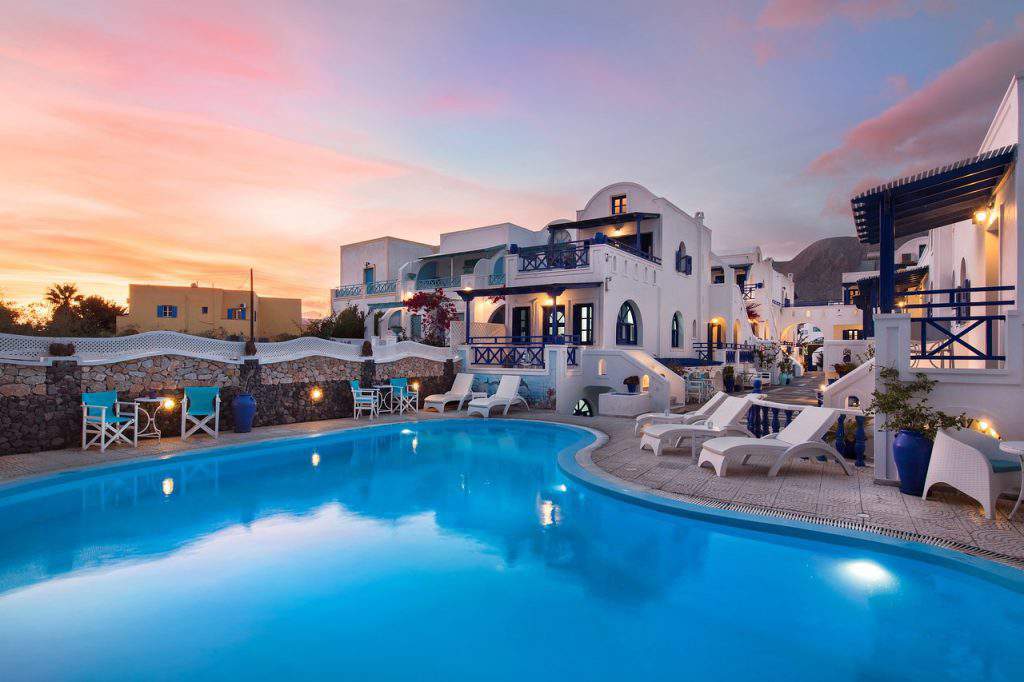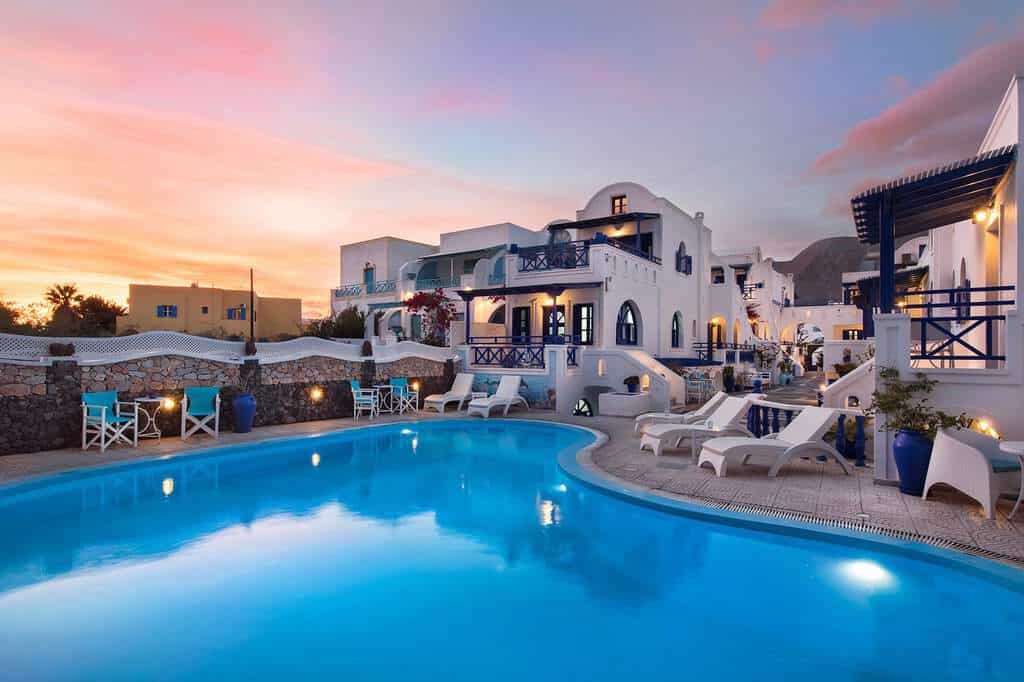 Unlike other hotels, there is no common swimming pool here. The reception is not open for 24 hours either so better come during the day. The cave houses have newly been renovated as some have bigger balconies than others and some are already equipped with an outdoor Jacuzzi.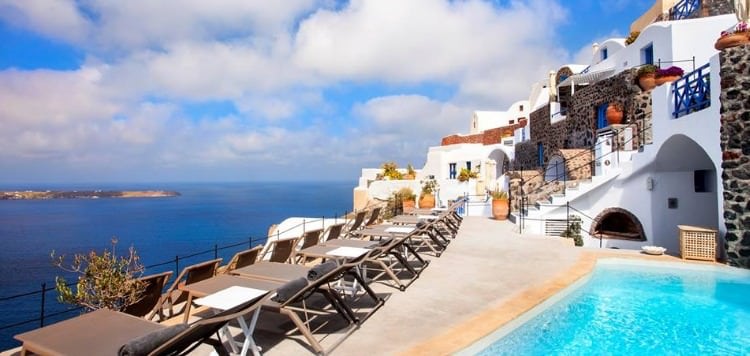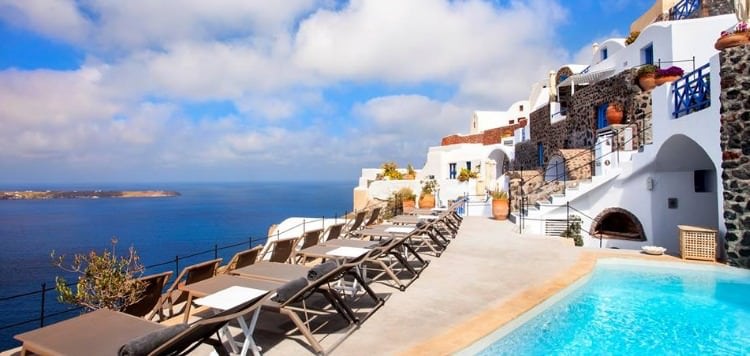 The renovated suites here are great as they have mini bars where you can make your own drink and terraces where you have your next meal. There are 20 units and some offer nice sunset views so be sure to ask which one as they get fully booked fast. Perhaps, the best part is the rock pool that is for guests' use. It looks better in person than it does in pictures.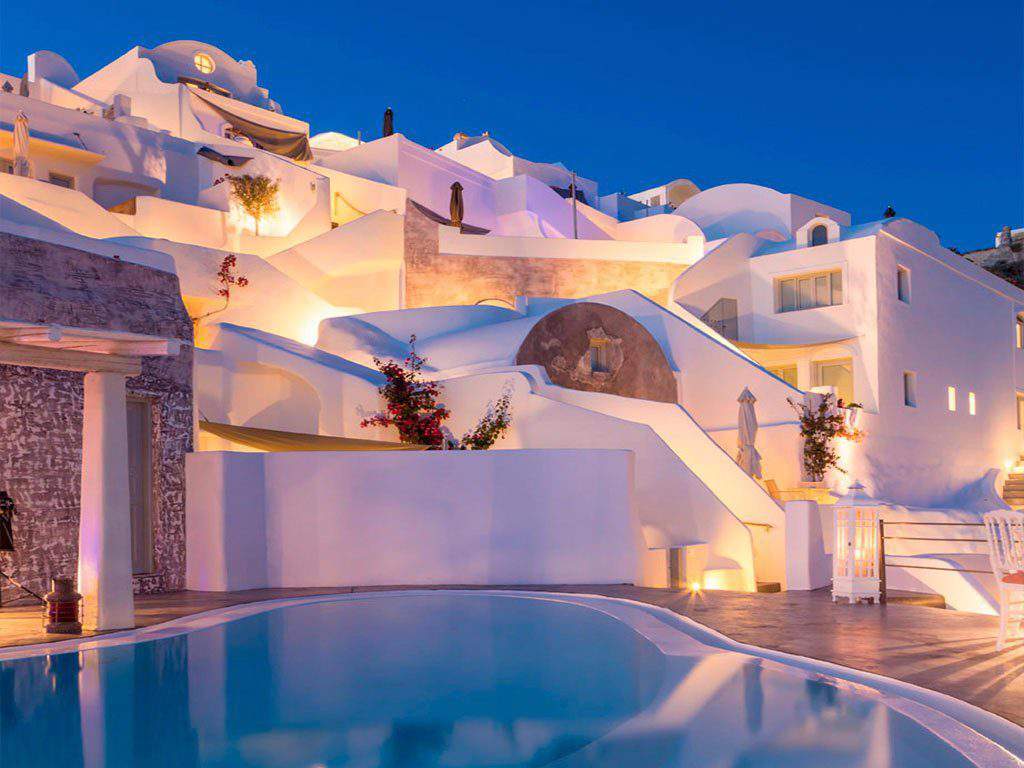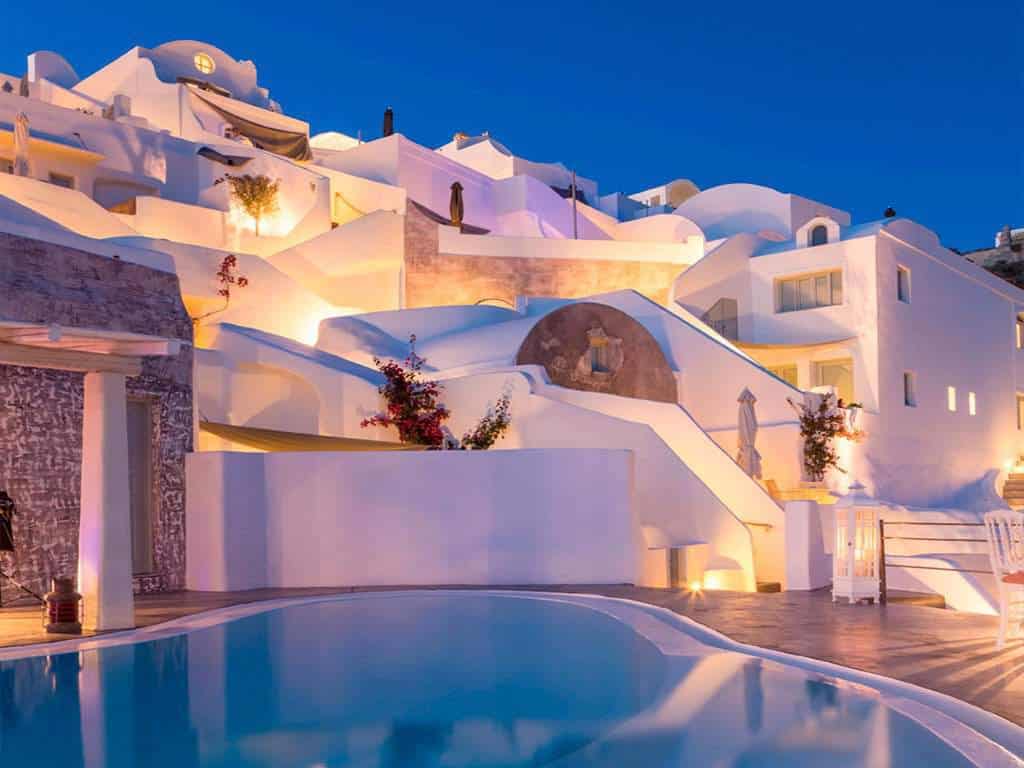 Better not bring your kids to this magnificent hotel as they prioritize serving adults. All their rooms come with a private balcony and a Jacuzzi as they prioritize your ultimate relaxation.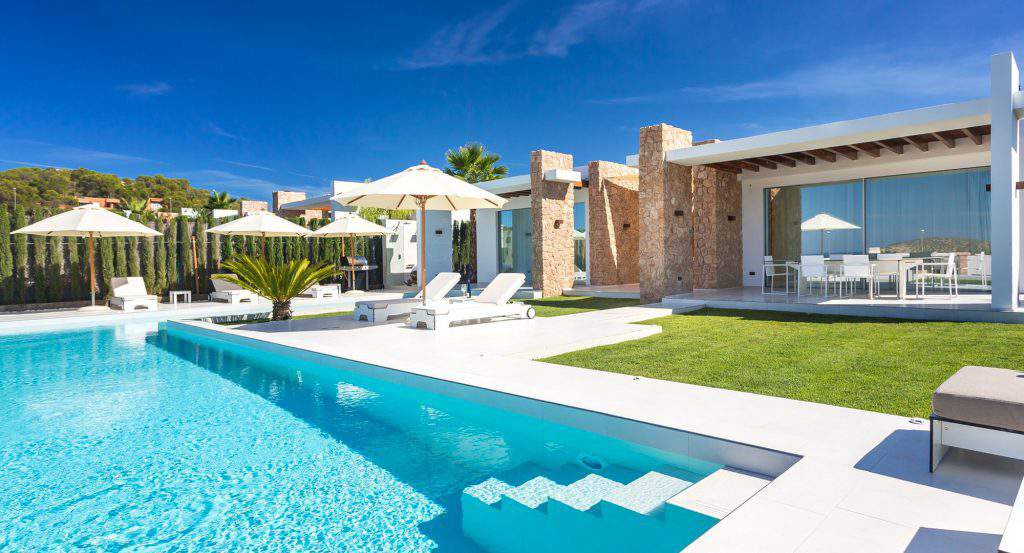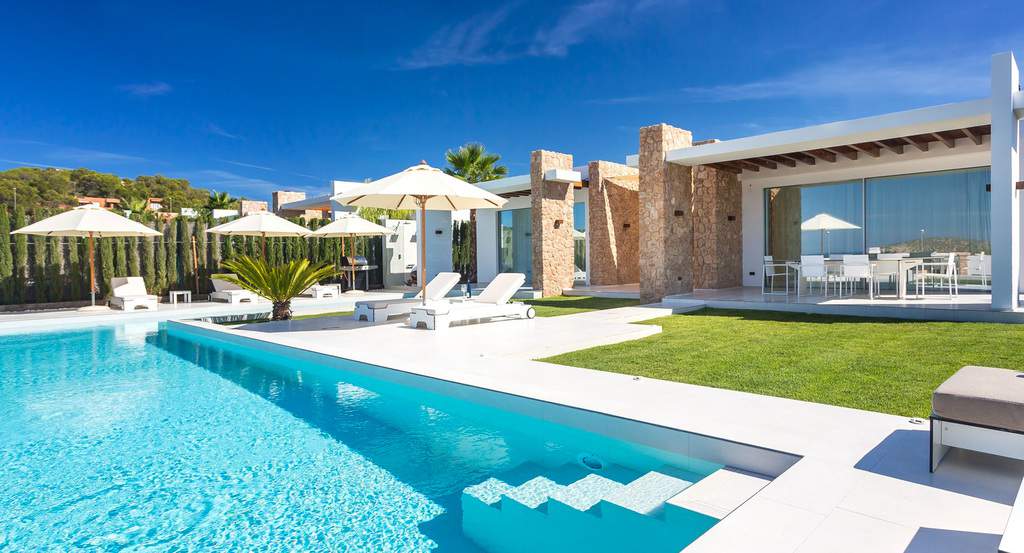 Each unit can sleep a maximum of 5 people and allows you to prepare your own food as it comes with kitchenette. You will even be tempted to relax peacefully at the veranda because of the wonderful views.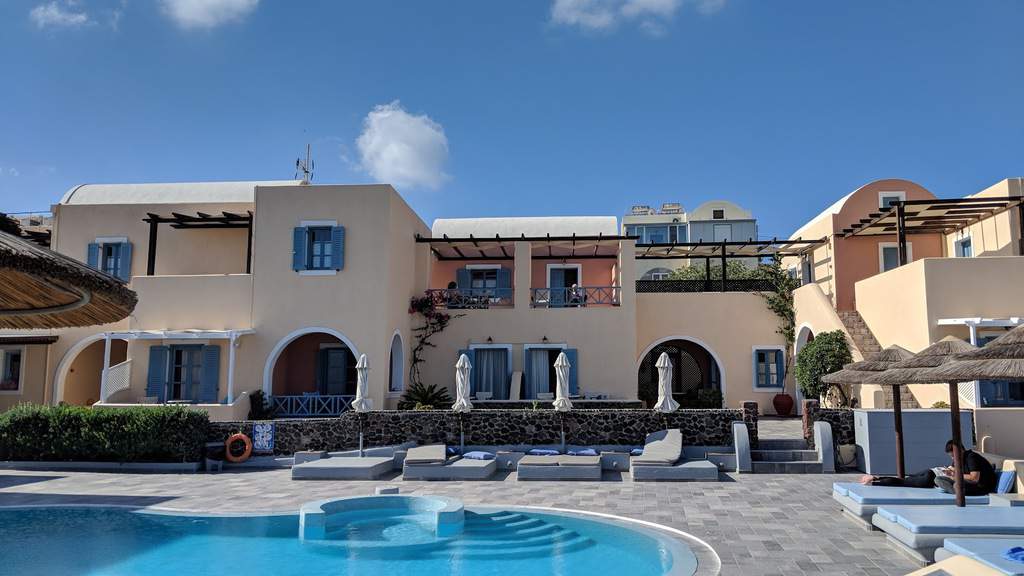 Yu are going to get great value for your money when you stay at this place. Not only do their loan laptops, each spacious apartment also contains a nice fully equipped kitchen for your cooking needs.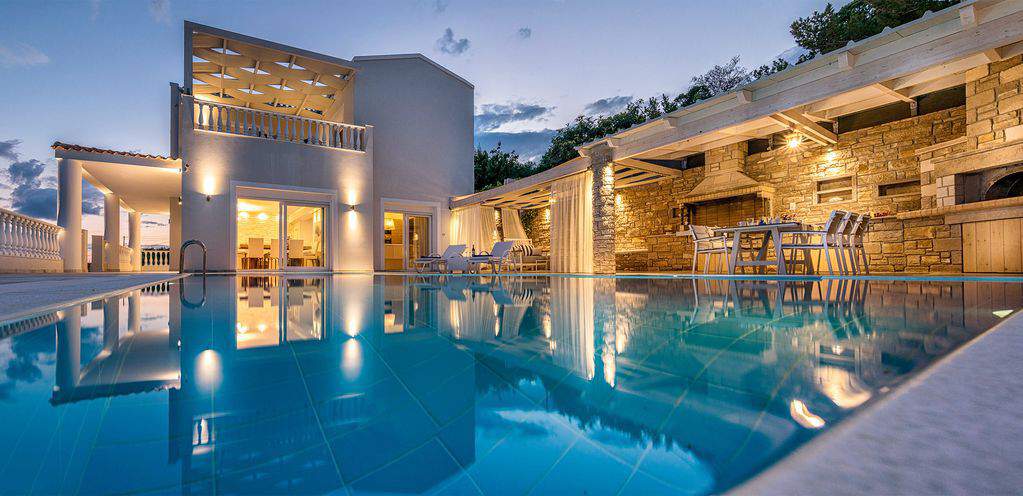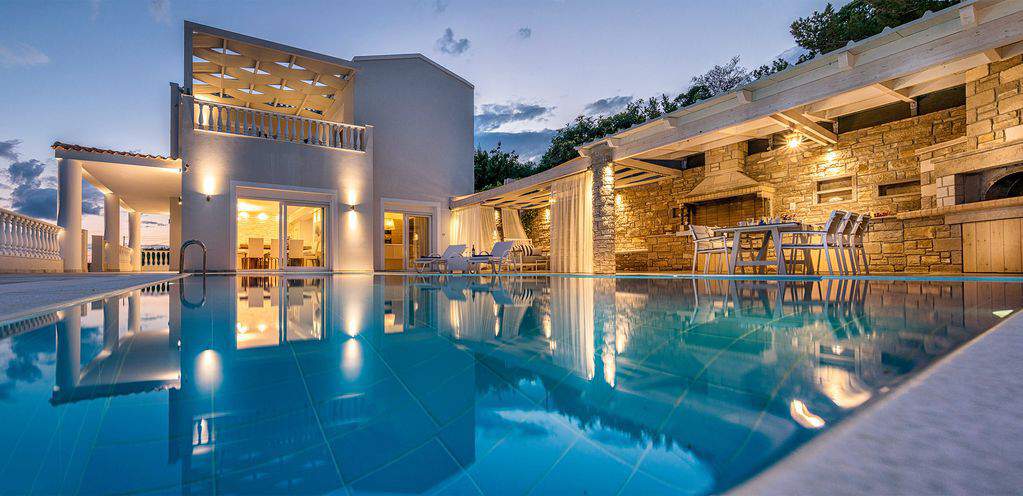 Coffee lovers will be pleased to know that each of their relaxing villas are equipped with a coffee machine. That's not all as there are also mini bars and Bluetooth speakers in each room so you can listen to some relaxing music.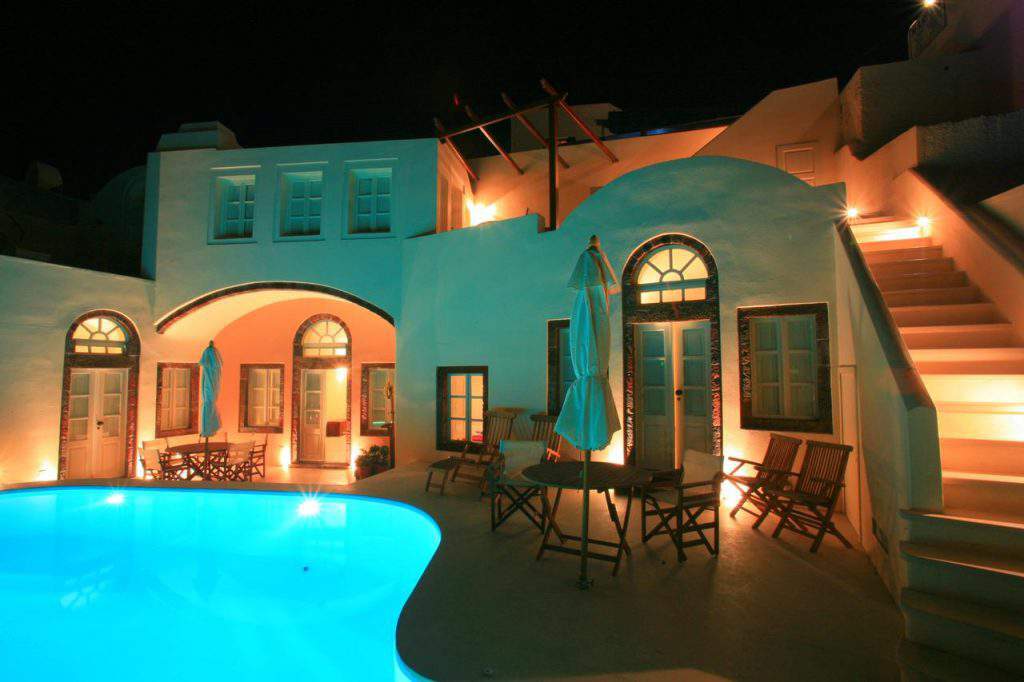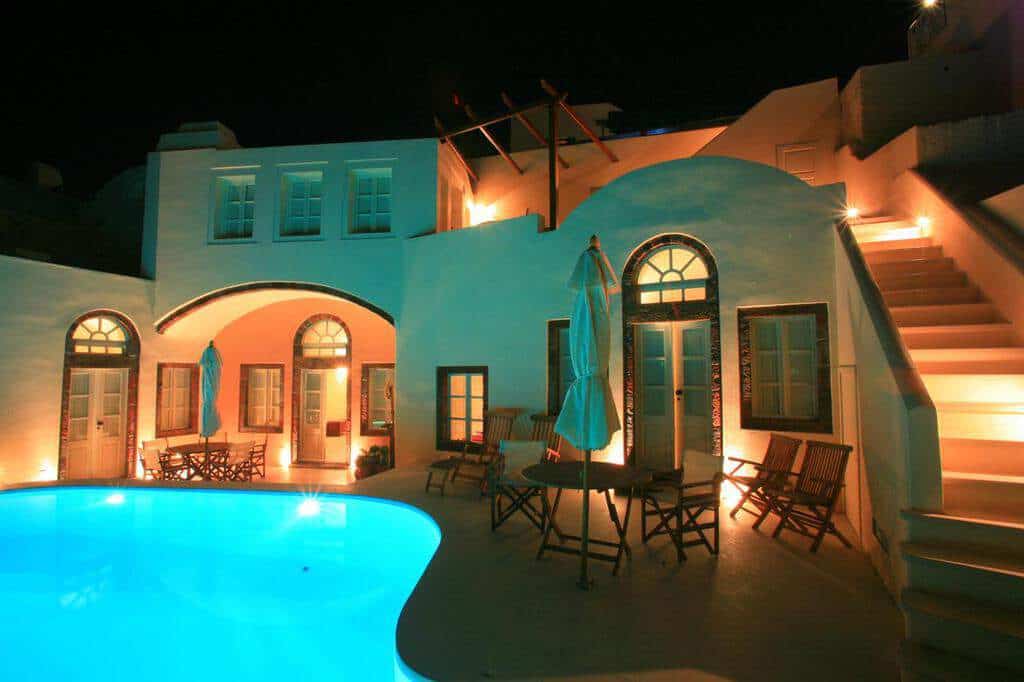 This place is only good for one big group and it is divided into 3 sections. You will be surprised at how big it is when you get there.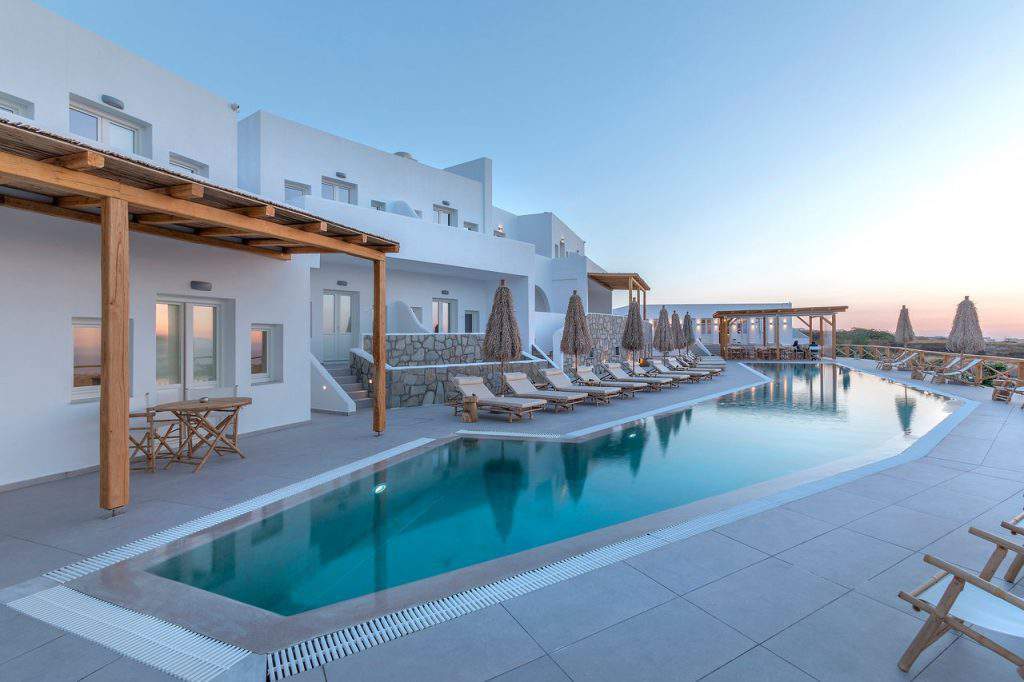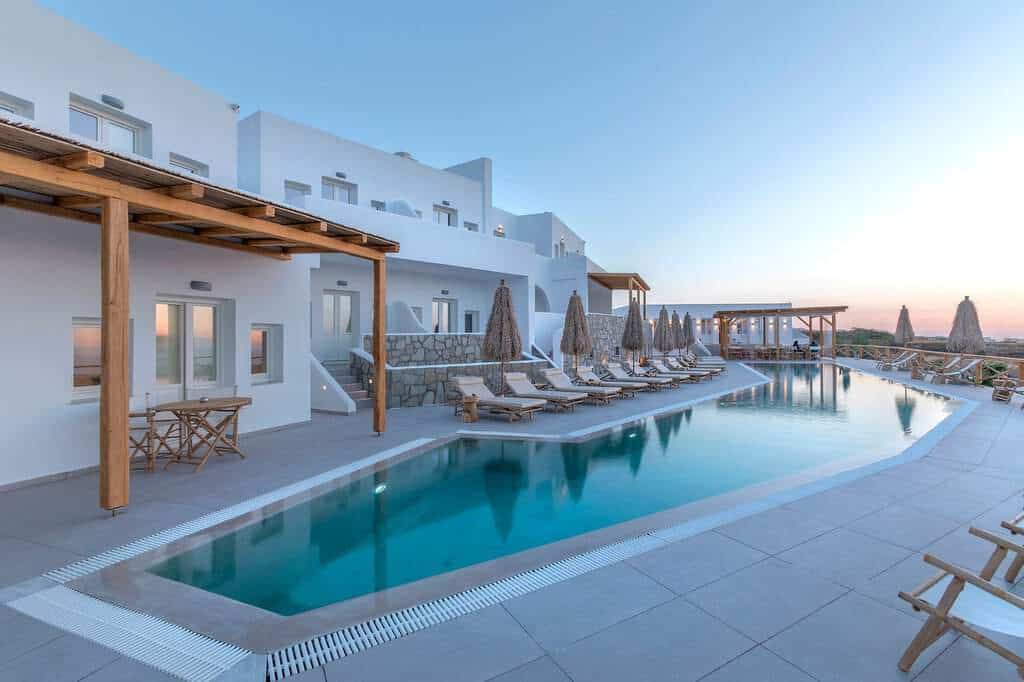 The villas here are top-notch as each one has a bathtub and terrace with deck chairs.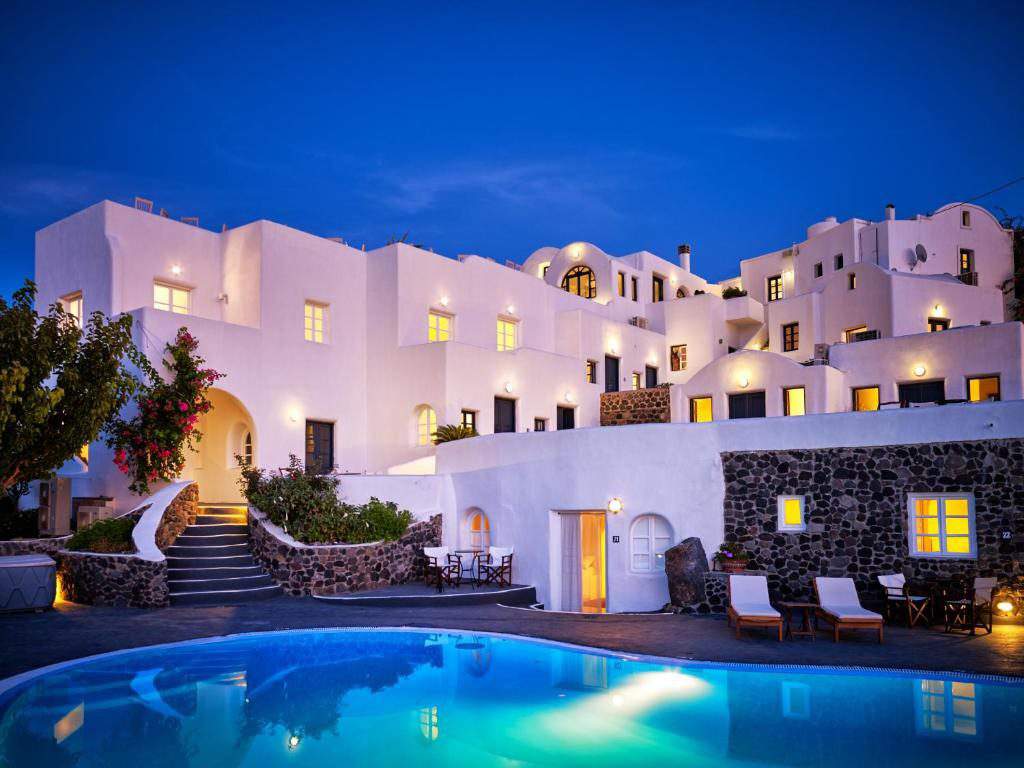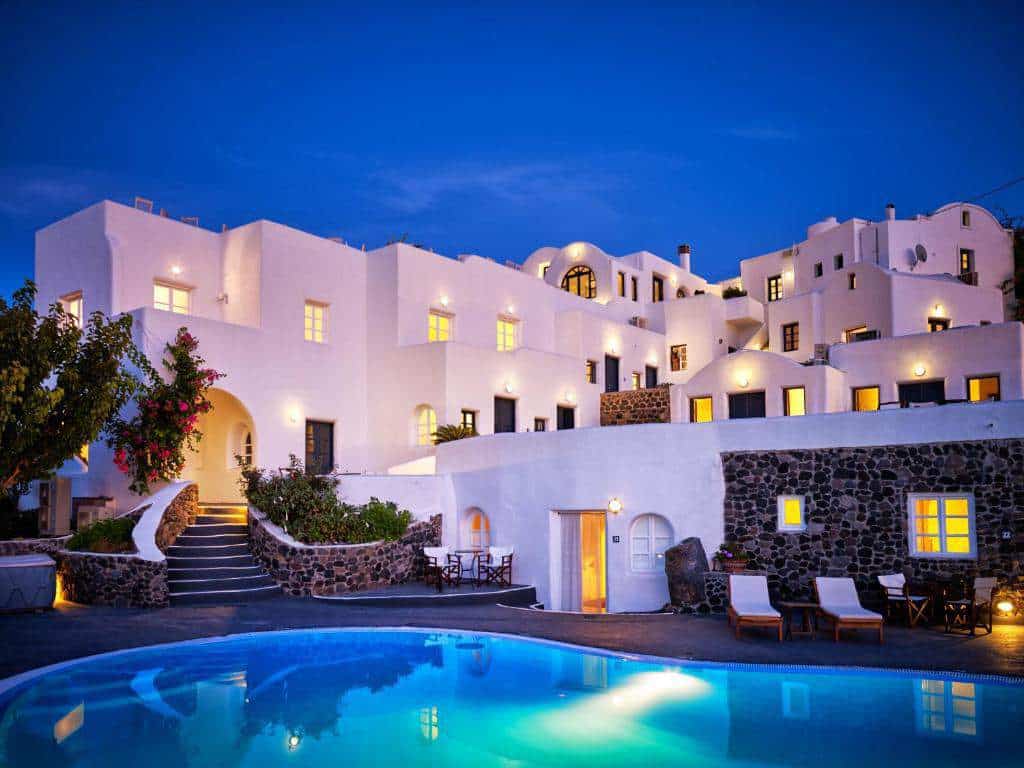 The interiors of the 3 cave houses here will simply take your breath away. Pictures won't do their beauty justice. The best choice is Cave House VII as it contains the best pool you will ever see.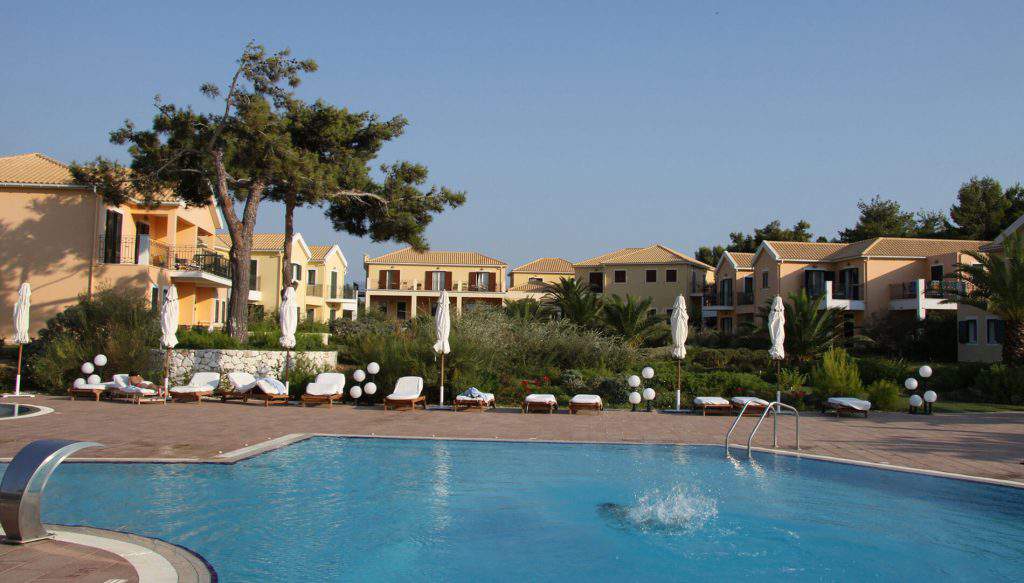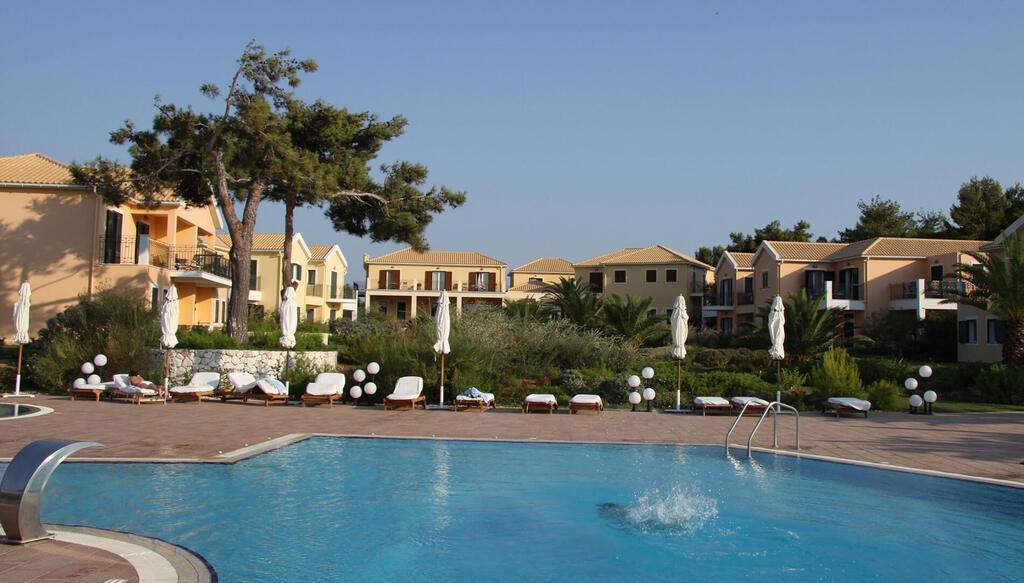 You will get your money's worth when you book at one of the suites here as each one features an outdoor Jacuzzi and a balcony.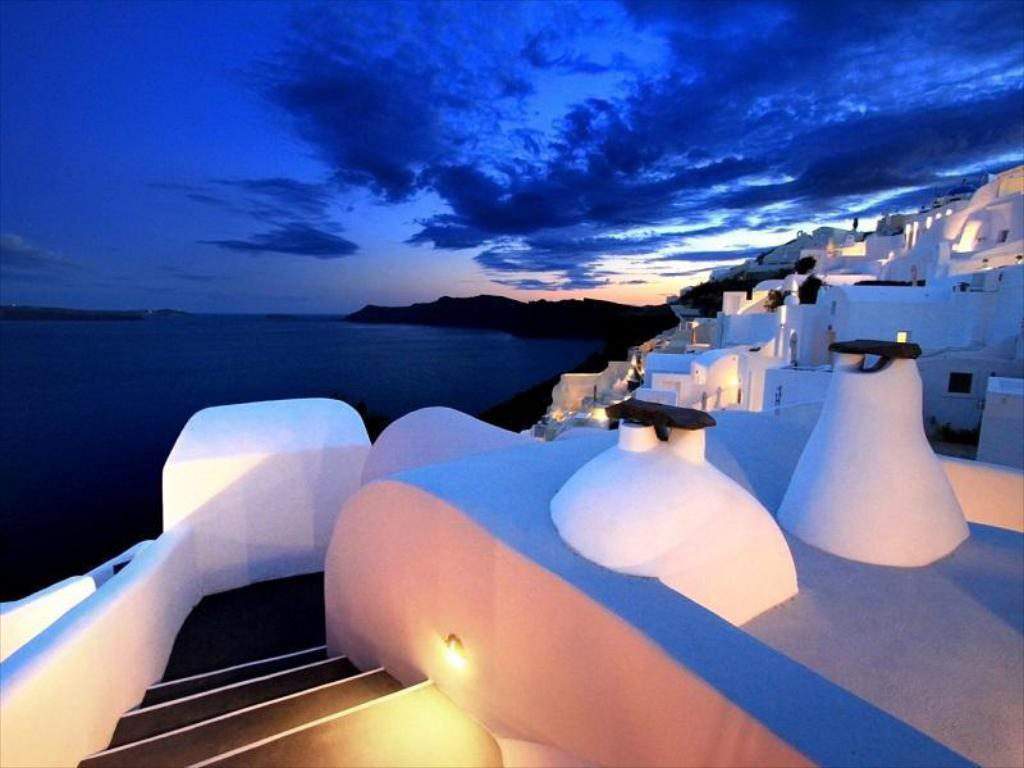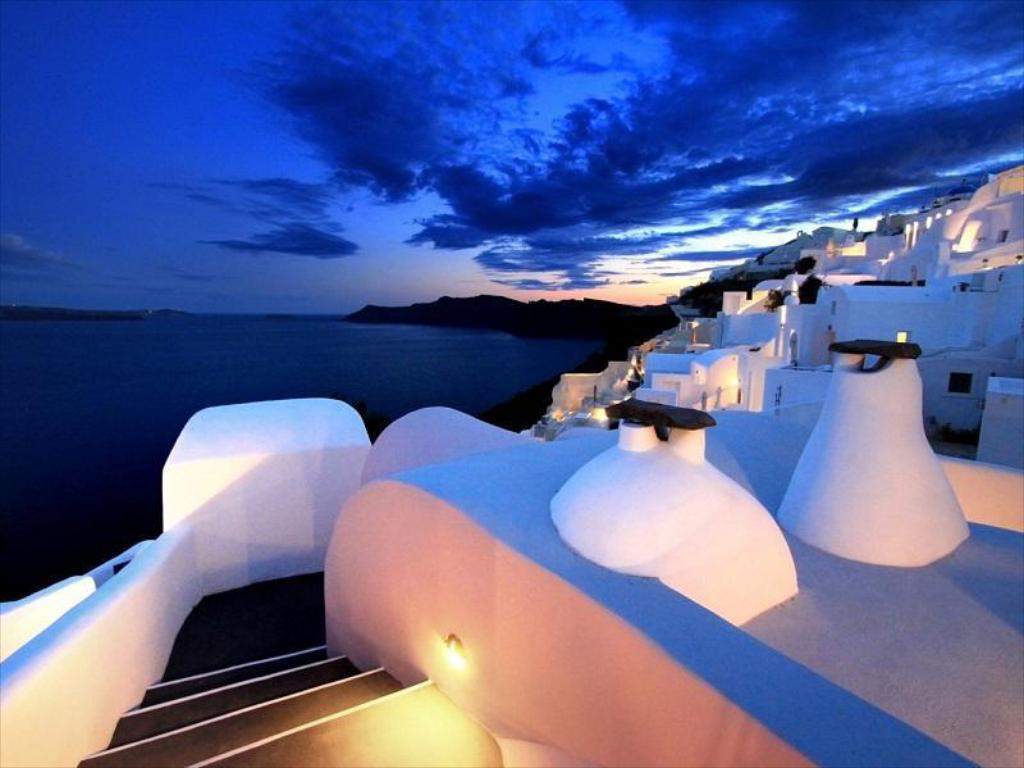 This place has 5 incredible villas that would be hard to explain in words how beautiful they are. They look like caves but each one is equipped with modern equipment like an espresso machine and a fridge.