The Best Santorini Villas
The Greek island of Santorini is possibly one of the most idyllic islands in the world and is among my favorite destinations on earth. Located high above the deep blue Aegean Sea, the white-washed villages of Santorini are clustered on top of spectacular cliffs, with black sand beaches resting in the background. Here are the best villas in Santorini.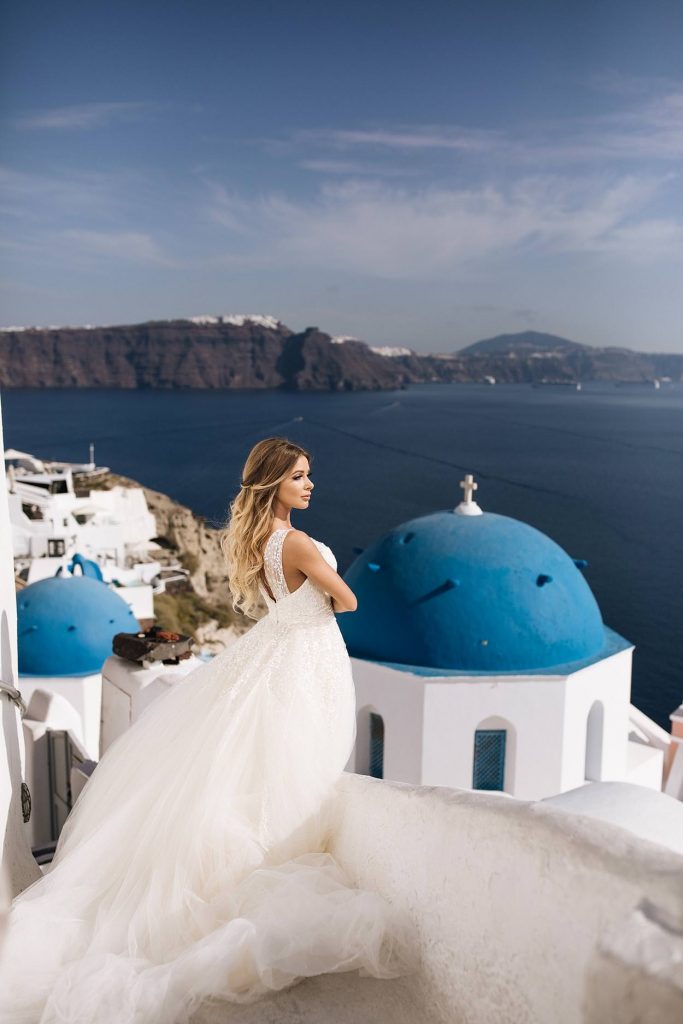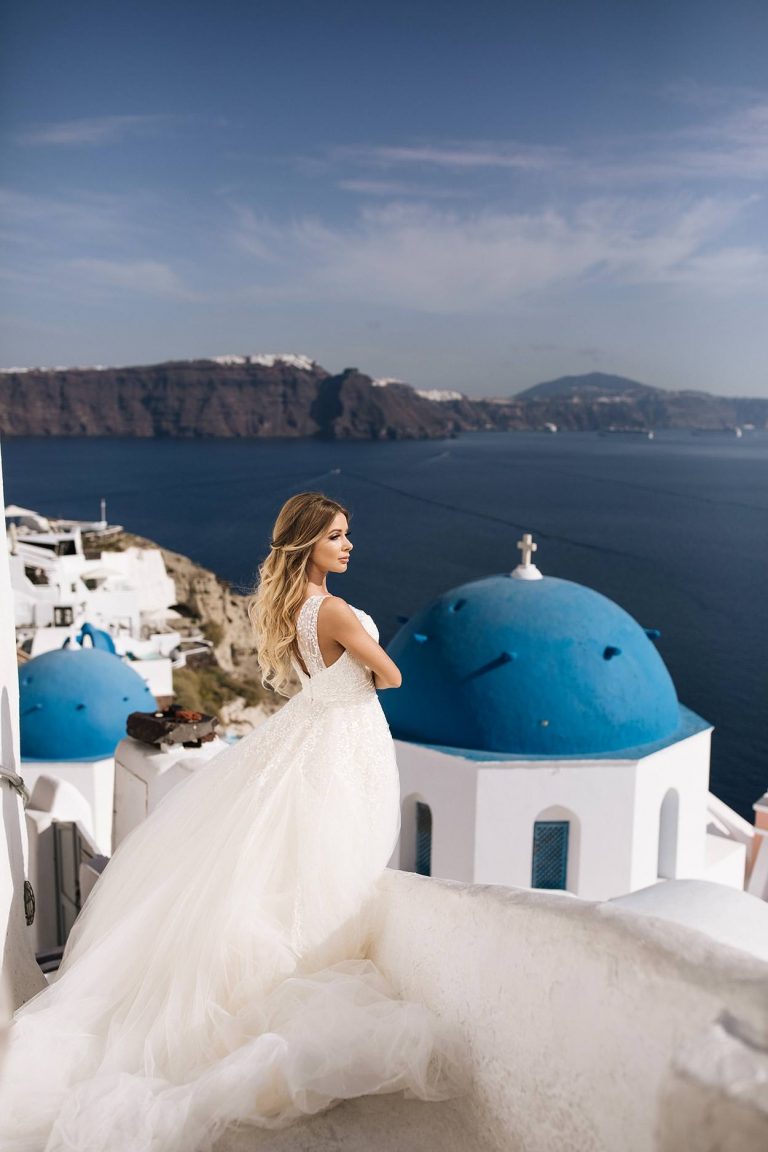 The popular island is also known for its unique and ultra-luxurious hotels, where rooms and suites are often carved into the rocks.
Read more about Santorini:
Santorini Travel Guide
Best Hotels in Santorini
Best Beaches in Santorini
Cheap Hotels In Santorini
Best Things To Do in Santorini
Top Kid Friendly and Family Hotels in Santorini
Top Picks
Best Villa in Oia: For wonderful sunset sessions, the best option is definitely Oia Mansion. It is also perfect for big groups with a maximum of 8 people.
Best Villa in Santorini: Without a doubt, the best villa in Santorini is the one with a private swimming pool at Grace Santorini in Imerovigli. You won't be able to count the number of Instagrammable moments you'll have here.
It's pretty ideal to book a villa if you're coming with many friends or you plan to stay long in Santorini. Otherwise, it would be better to book at a hotel as the hotels there are excellent.
There is no better website for your booking concerns than booking.com. When you browse through the reviews, you won't encounter a single biased one as they're all genuine. When you book online and make a down payment via credit card, you'll need to pay the remaining balance the moment you arrive at your hotel or villa.
Due to the number of people that come to Santorini, it would be best to book at least a couple of weeks early. The last thing you'd want to happen would be to not have any accommodation when you get there after you find out all hotels and villas are full.
It is quite normal to hold weddings and wedding receptions at villas in Santorini. For more information on how that can be arranged, you can ask the owner and he or she will be more than happy to arrange it for you.
Top 23 Villas in Santorini
A majority of these villas already provide everything you need and a lot more. The amenities include a private pool and wonderful view of the caldera.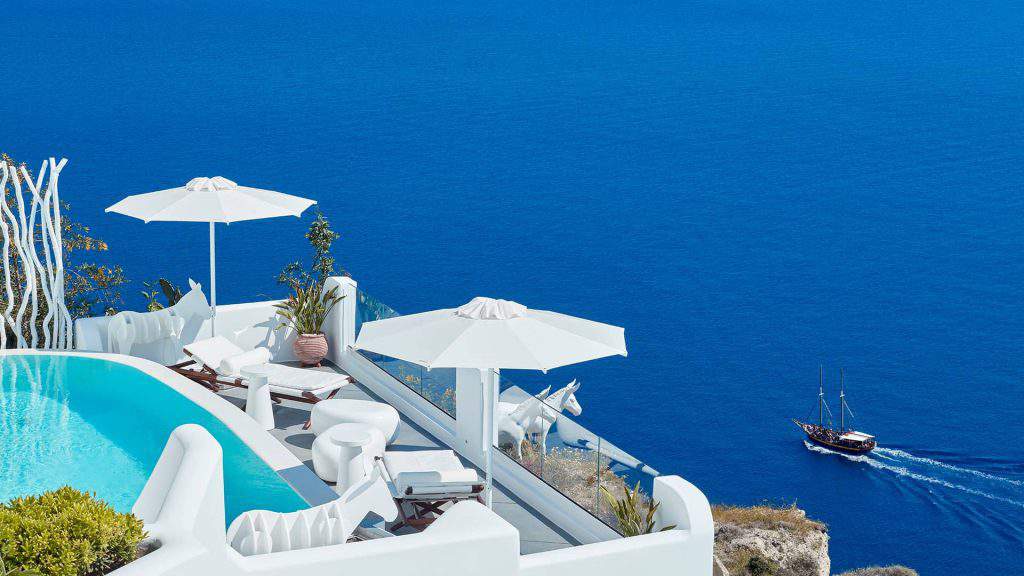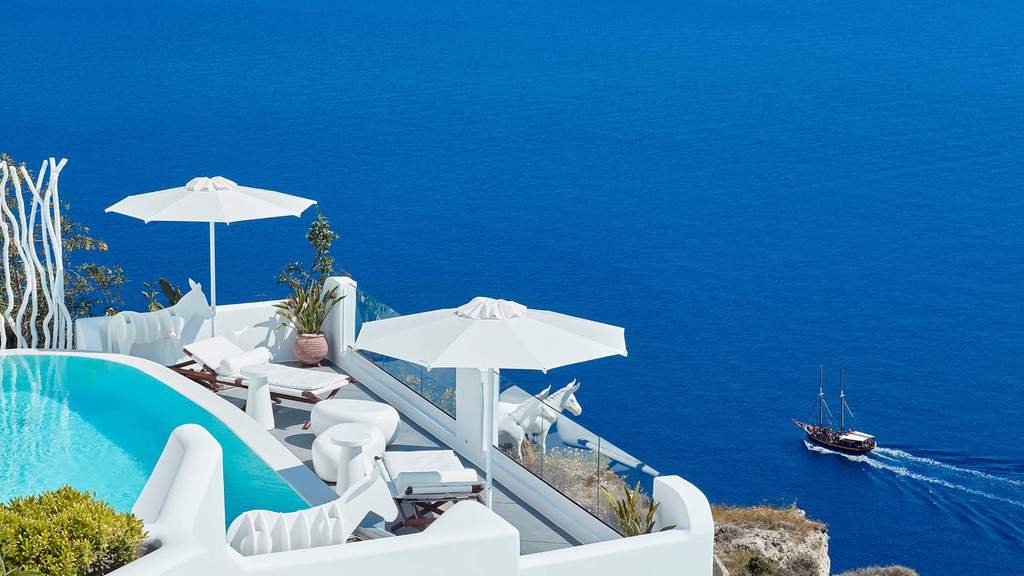 As many as 7 people can stay in this enormous villa. There's a great caldera view and infinity pool too.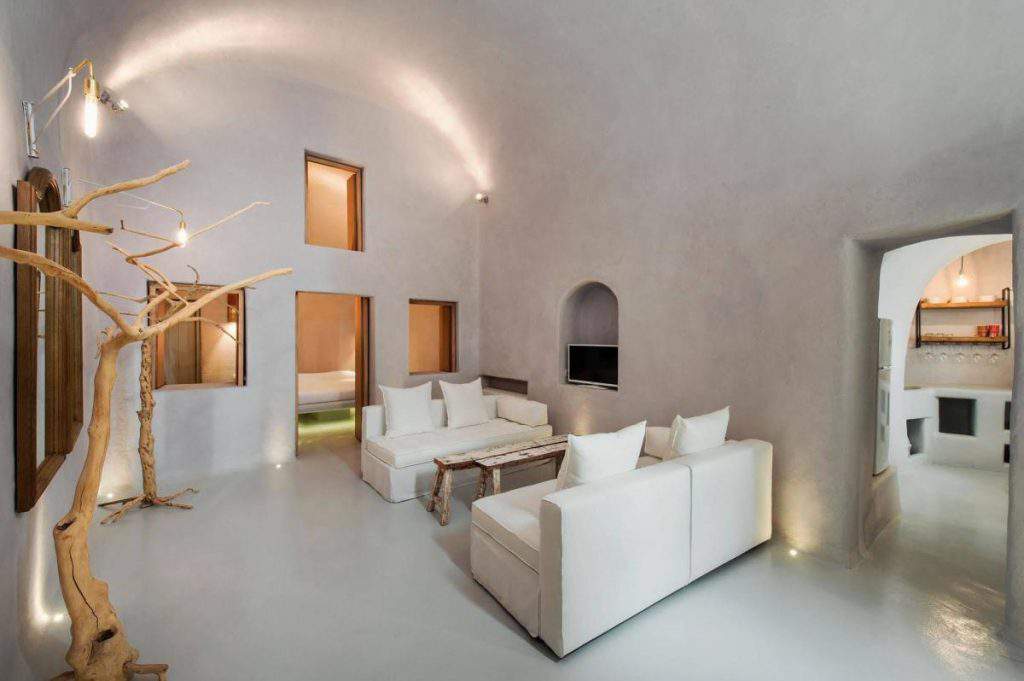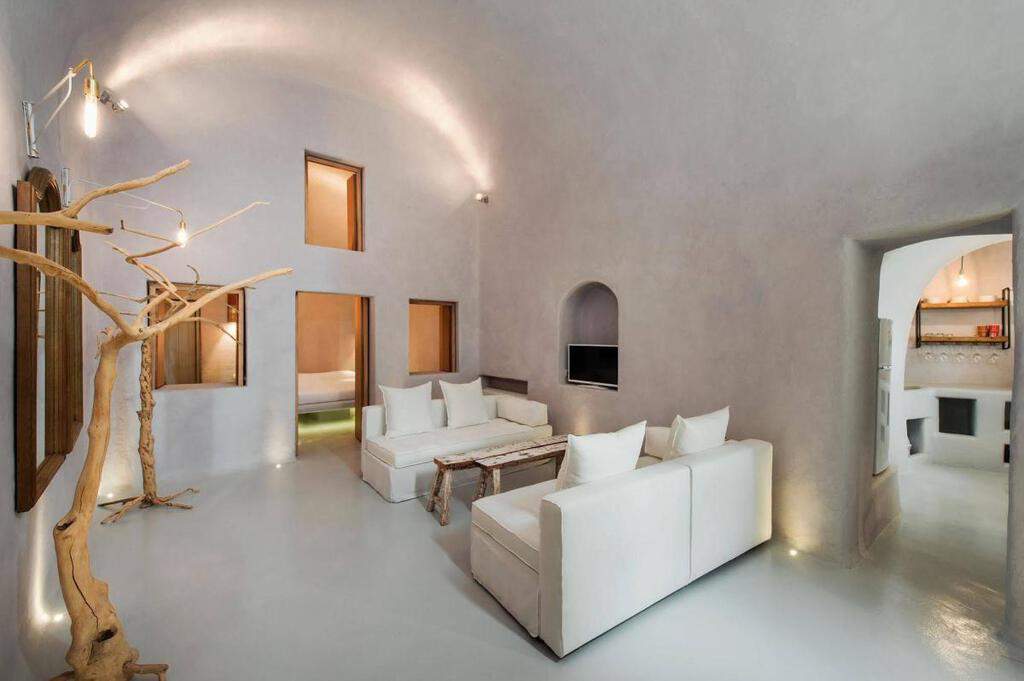 The villa can accommodate a maximum of 8 people. Therefore, it is a perfect fit for those who are bringing their families. Furthermore, it is in an ideal location. Foodies will love this villa too as lots of amazing restaurants are nearby. You won't get sick of taking selfies because this is one of those rare villa with amazing views of both the sunset and the caldera. Additionally, there is a big kitchen for all your cooking needs. The place can become lively at night too due to the Sonos speakers spread throughout the villa.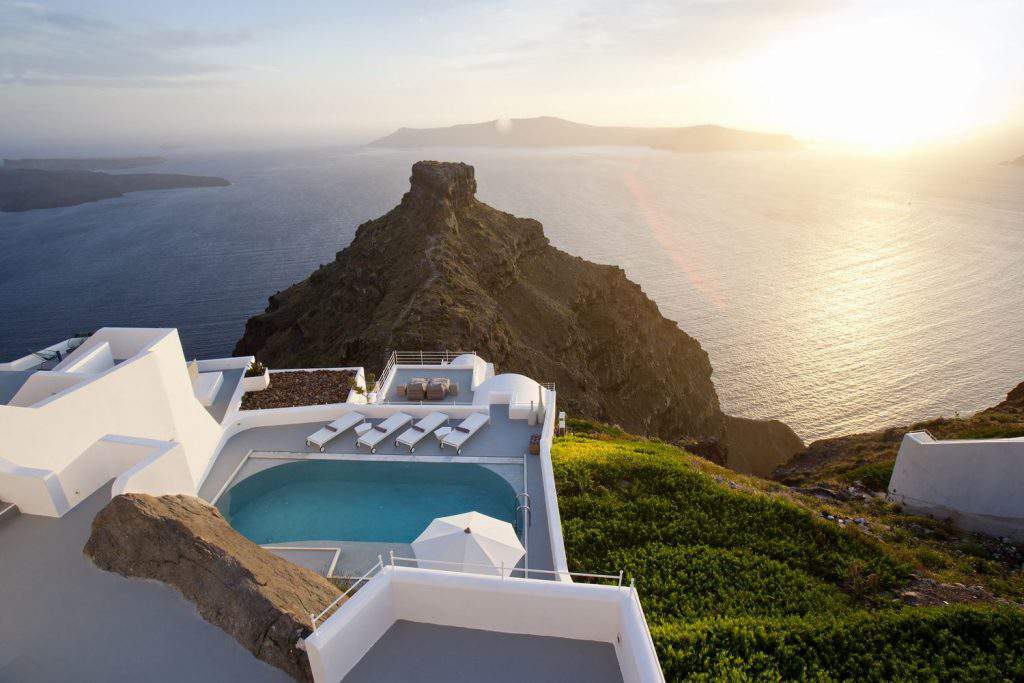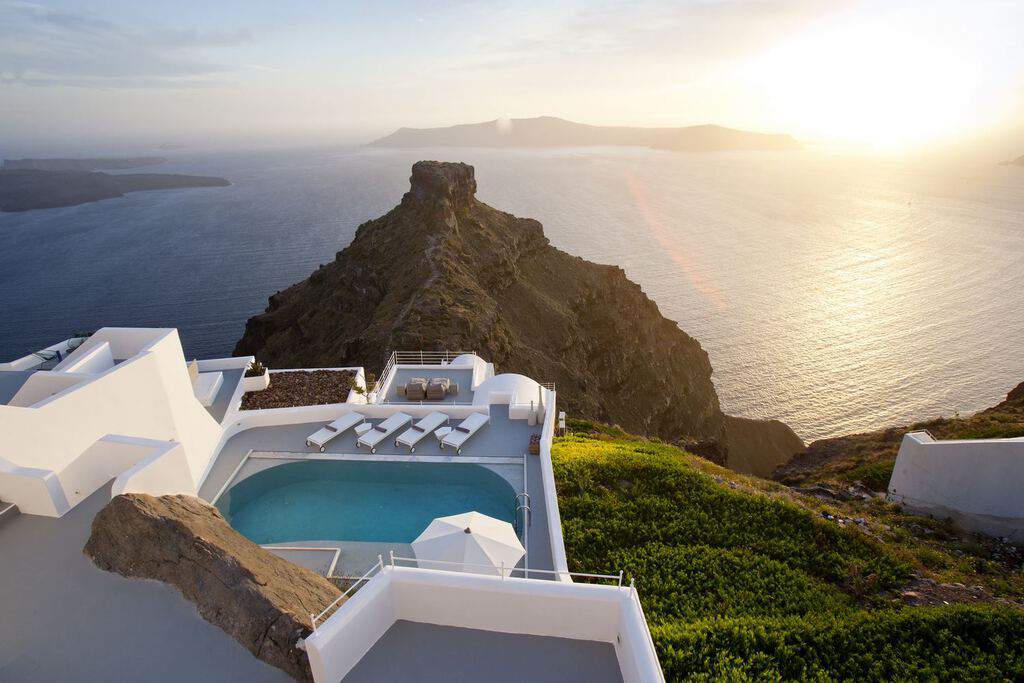 As many as 4 people can stay in this villa that is actually a part of Grace Hotel. It looks like it is its own entity with a huge living area and a beautiful pool. In addition, you'll get wonderful service from the well-trained staff. What's more, guests can go to the infinity pool of the hotel anytime they wish. Without a doubt, this is one of the most lauded villa in Santorini.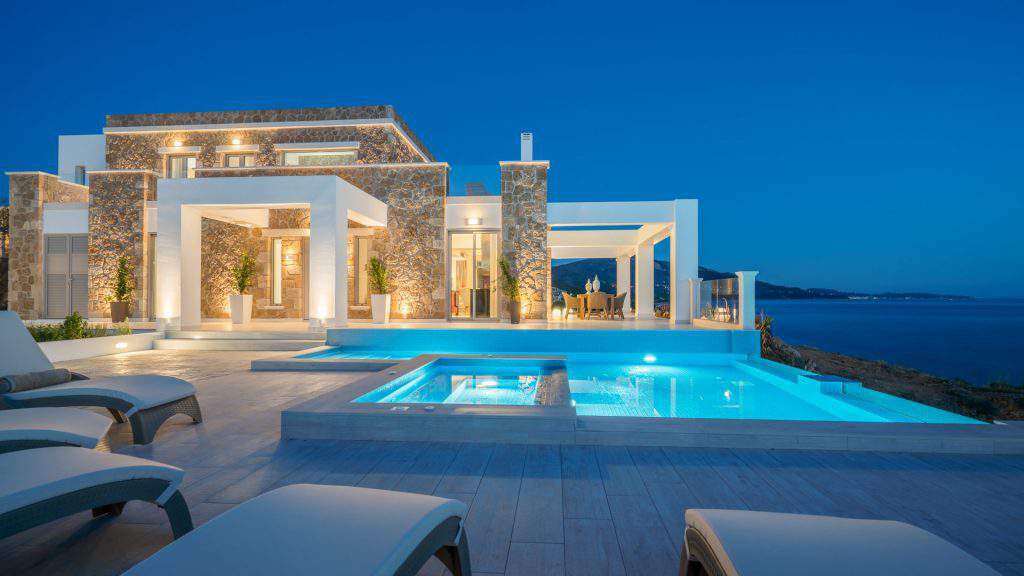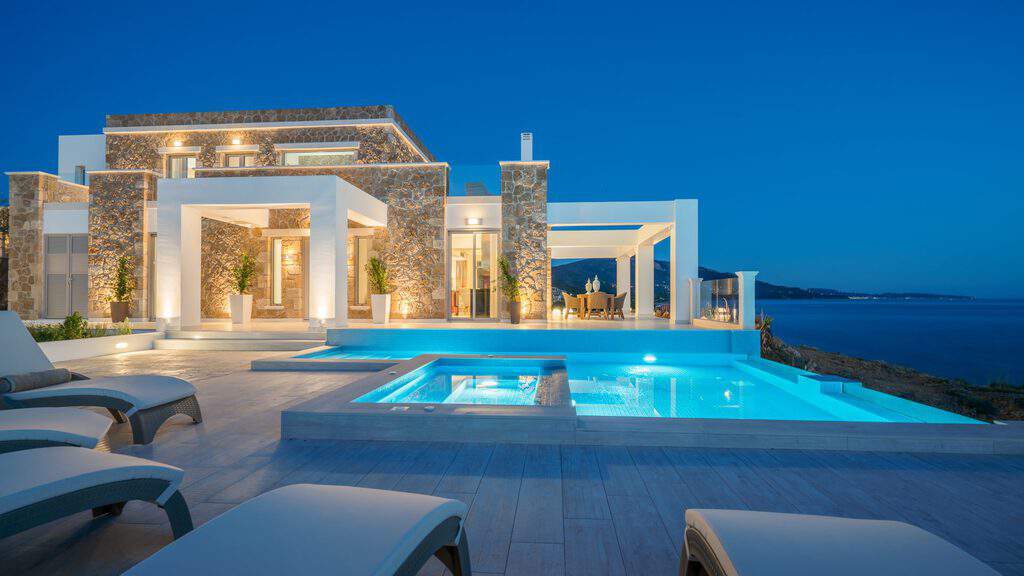 The villa can accommodation a group of 4 to 6 people. Everything will look new since the villas have just been recently built. Each one can be enjoyed to its full extend because the villas have wonderful views and an indoor pool. In addition, you wouldn't have to walk far before getting to the hotel as it contains a huge pool that villa guests can also enjoy.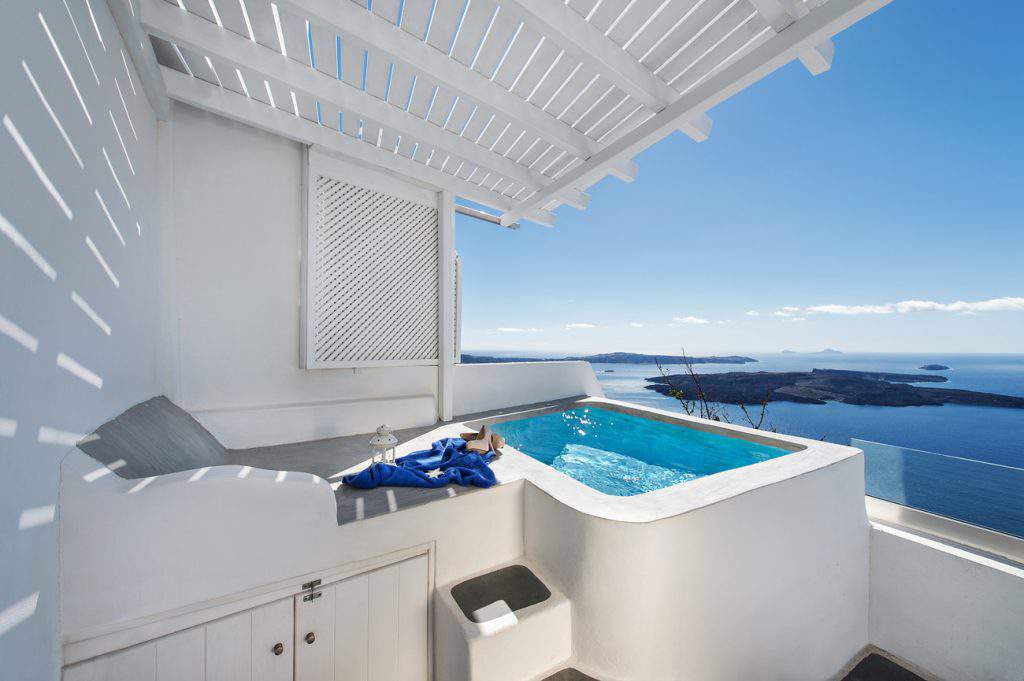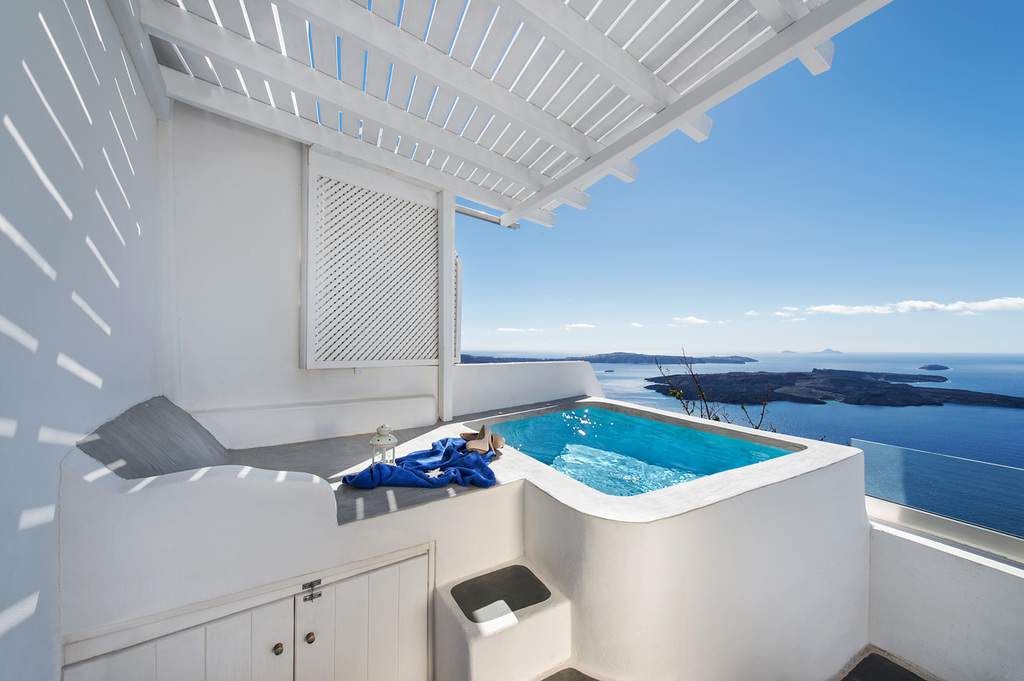 A group of 7 can stay in this gorgeous villa. Not only does it have its own restaurant, the breakfast is also delivered straight to your villa. Wow, imagine having breakfast in bed or in your private pool.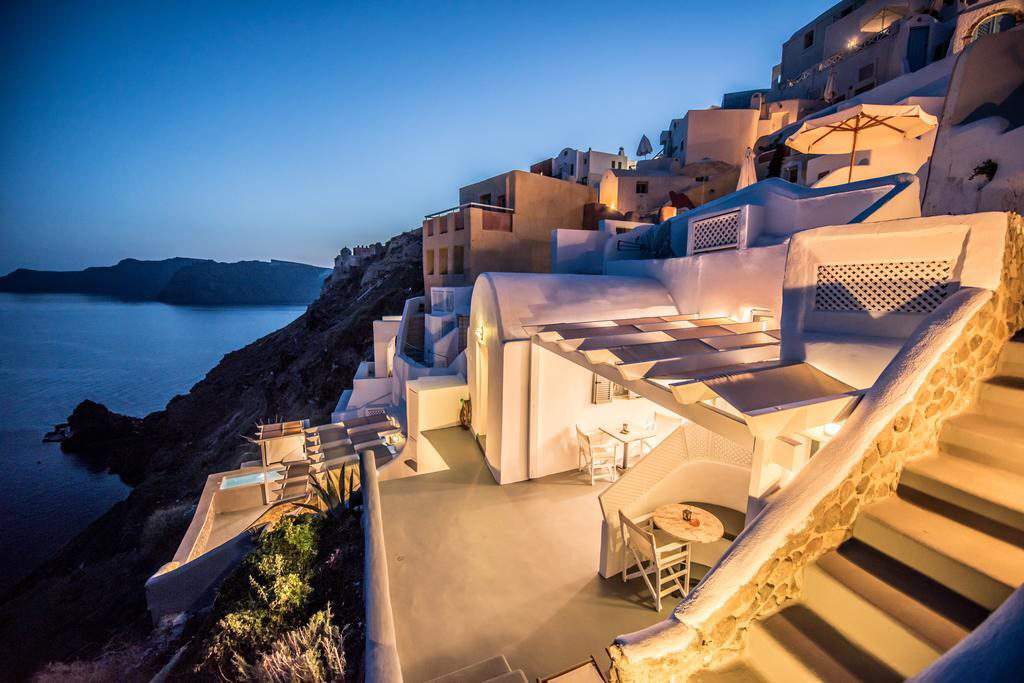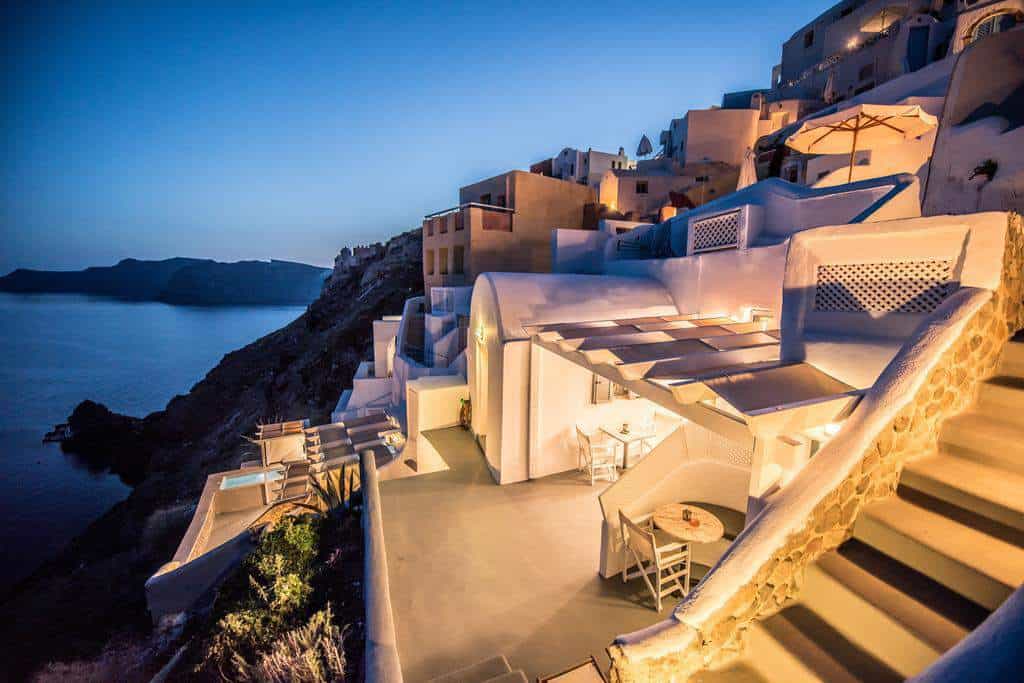 Not only is this in a great location and a wonderful sunset view, it also contains private hot tubs. Those who are coming in a group of 5 can stay here.
This place is in a centralized location. Not only that, all the villas are equipped with either a hot tub or a private pool. It is like your dream movie but it is real life.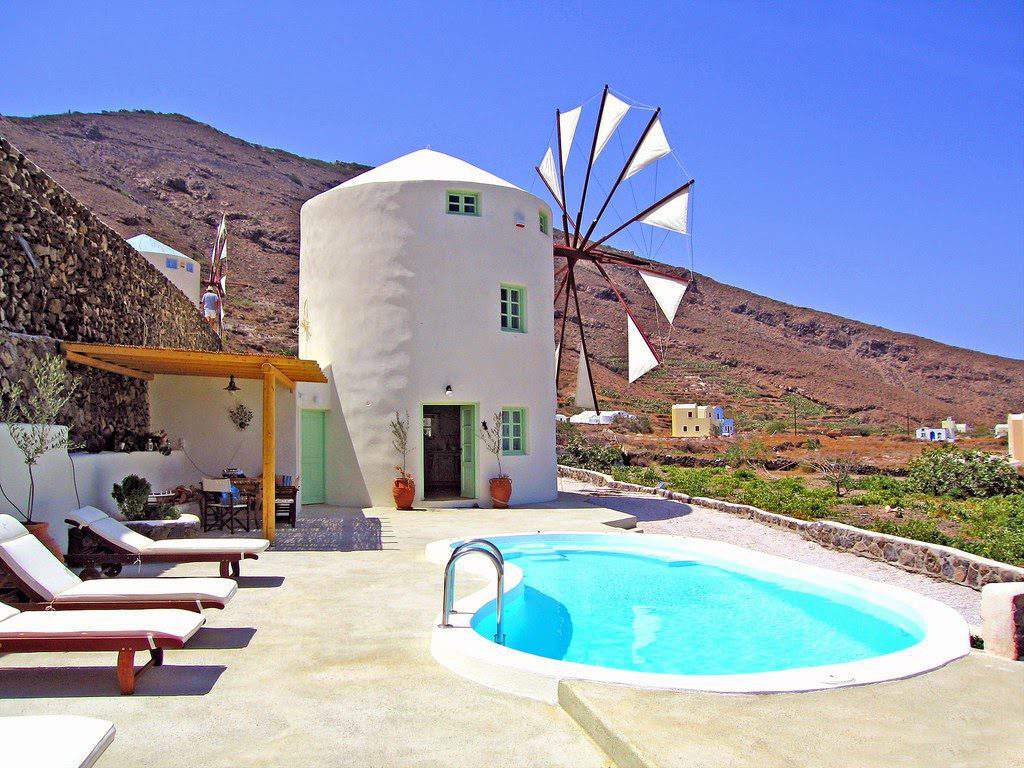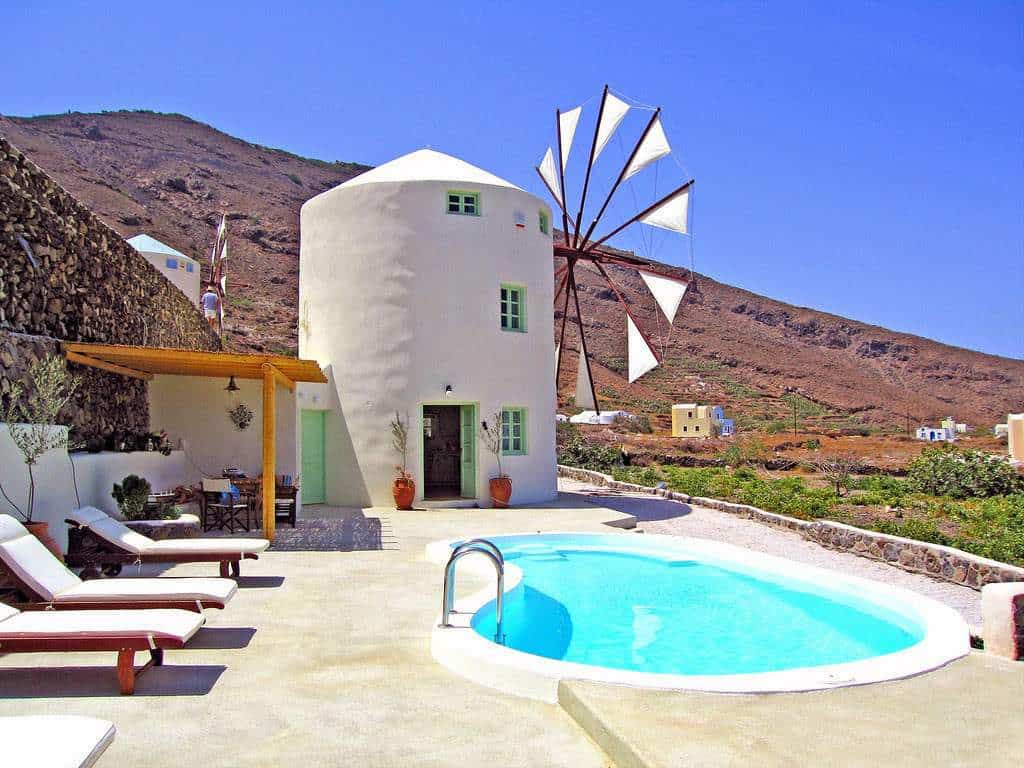 Located near Imerovigli, this good-looking place contains awesome two-bedroom villas. It can contain a maximum of 6 people and has wonderful amenities like fully equipped kitchens and private pools.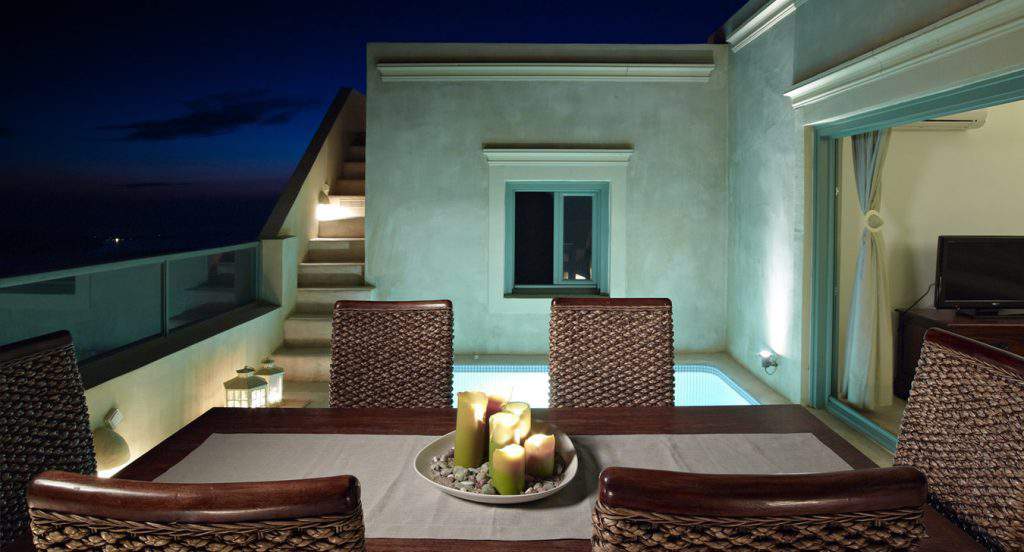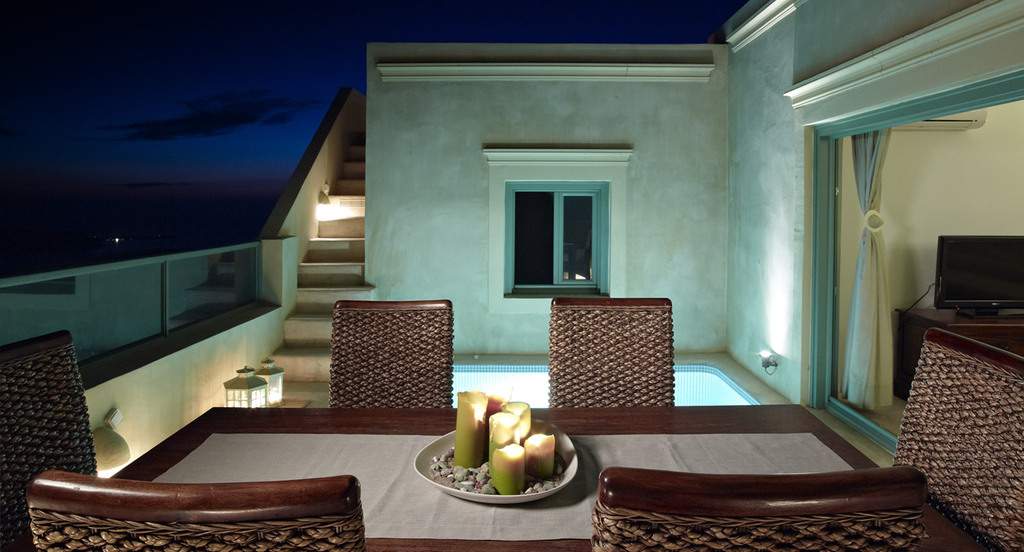 Each 3-bedroom villa is equipped with a ton of amenities including a private pool, a fully equipped kitchen and amazing views from the terrace.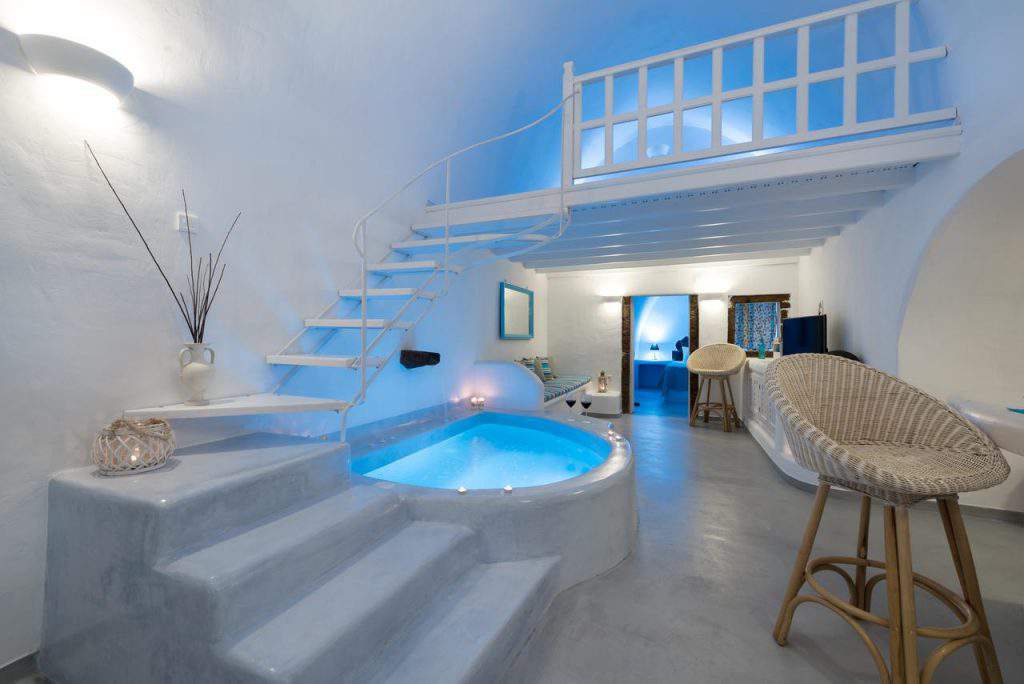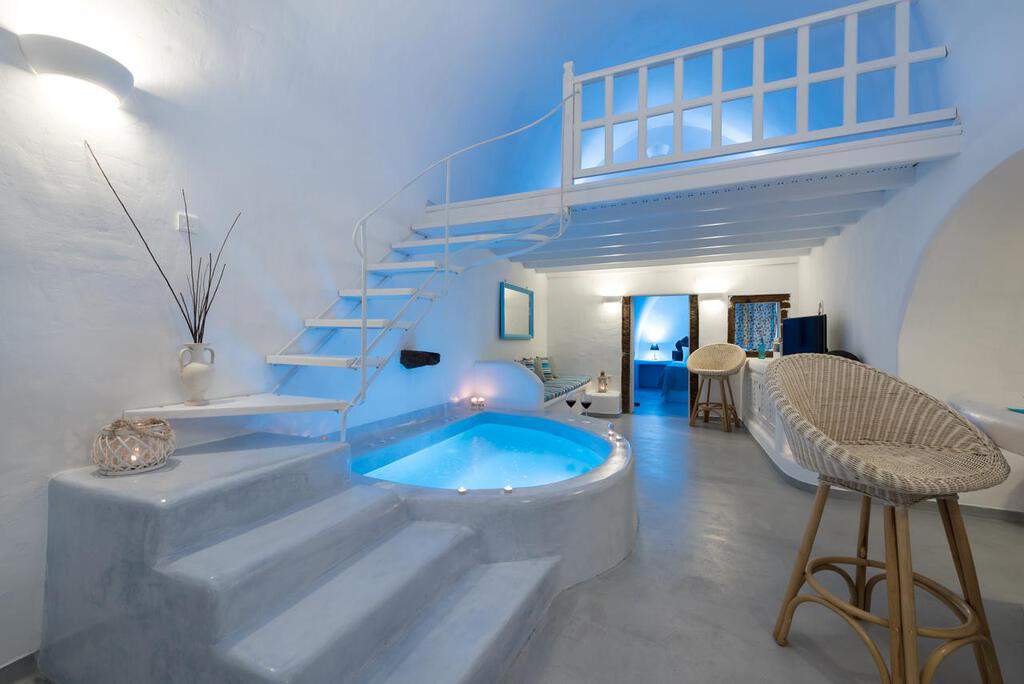 Those who likes spending time at a Jacuzzi will like this place as it is equipped with one at the terrace. The location is great too and the views are amazing.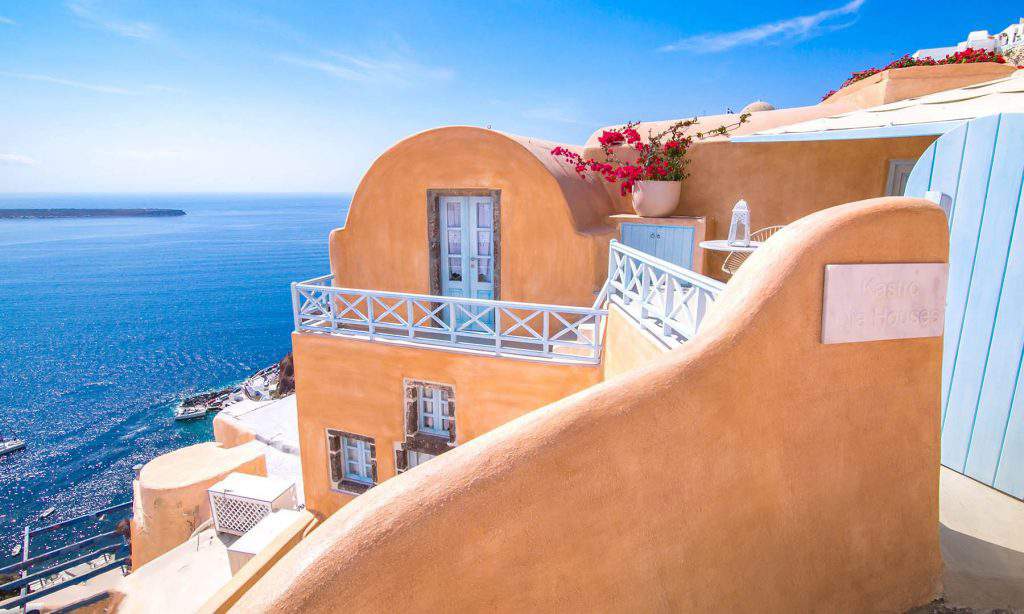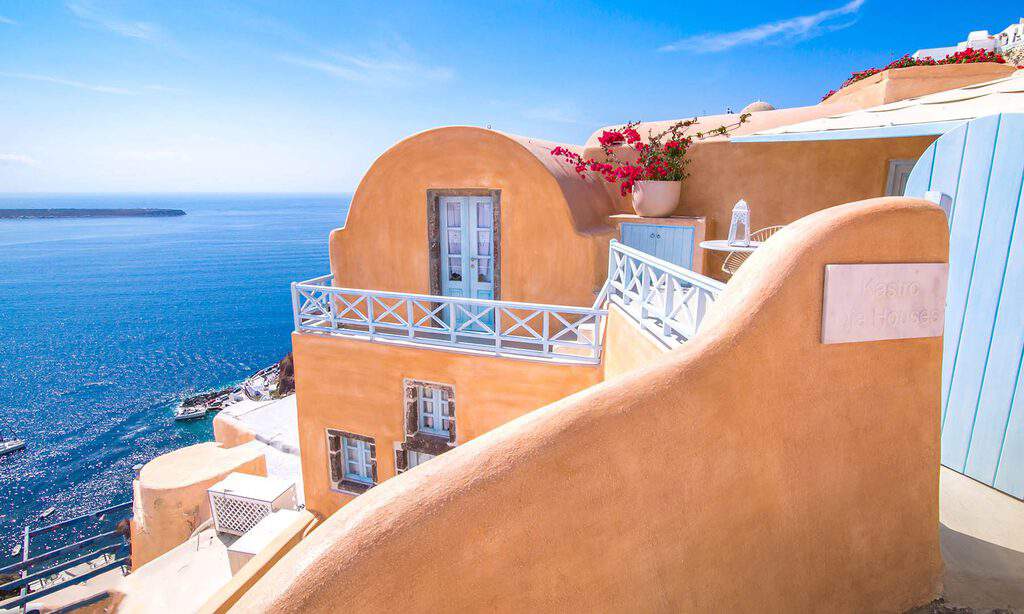 The villas here can sleep either a couple or a group of 4. Apart from the warm tubs, they also have their own restaurant that serves amazing food.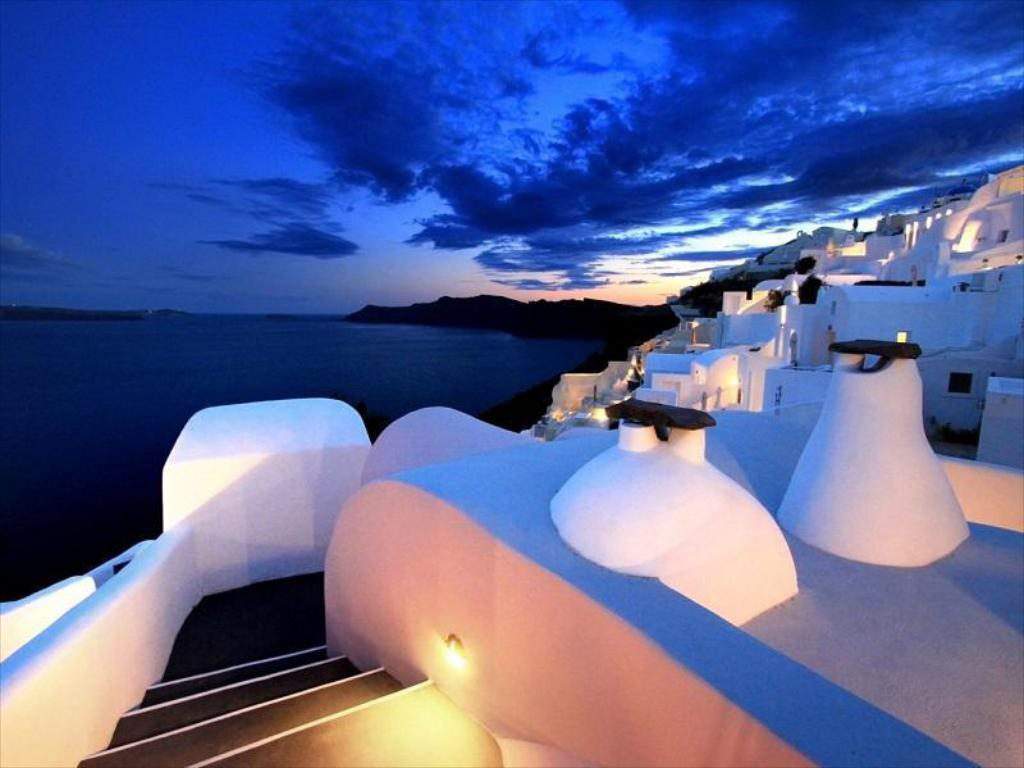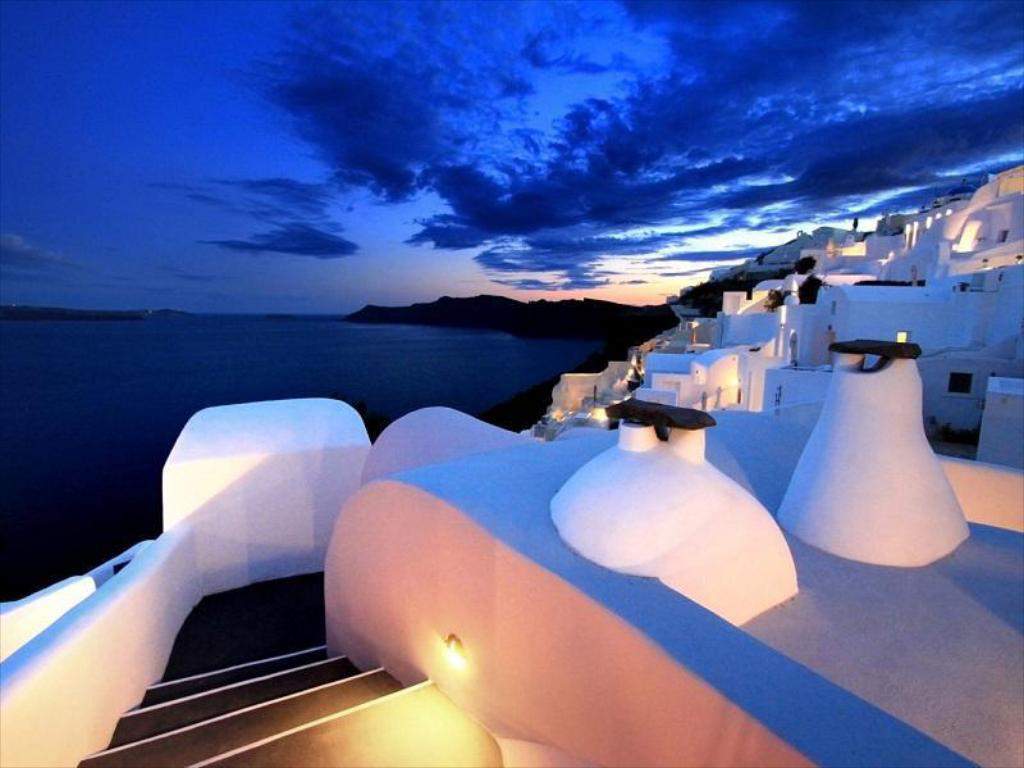 Breakfast already comes with what you pay for in this wonderful place. Apart from that, there is amazing caldera views and private tubs.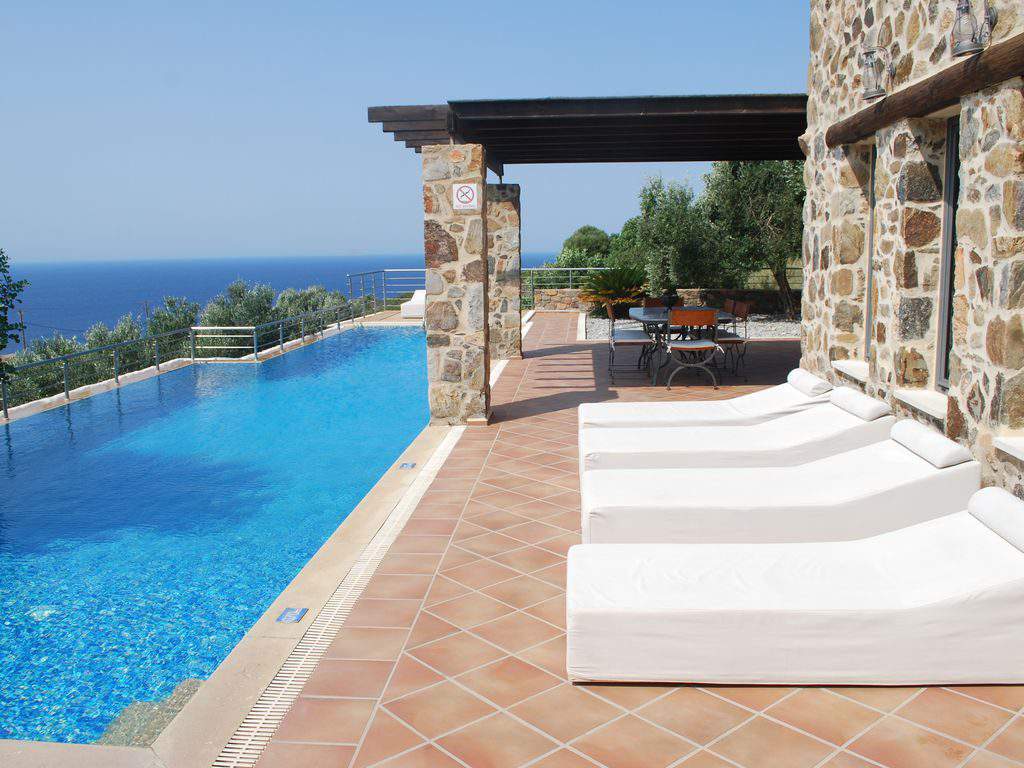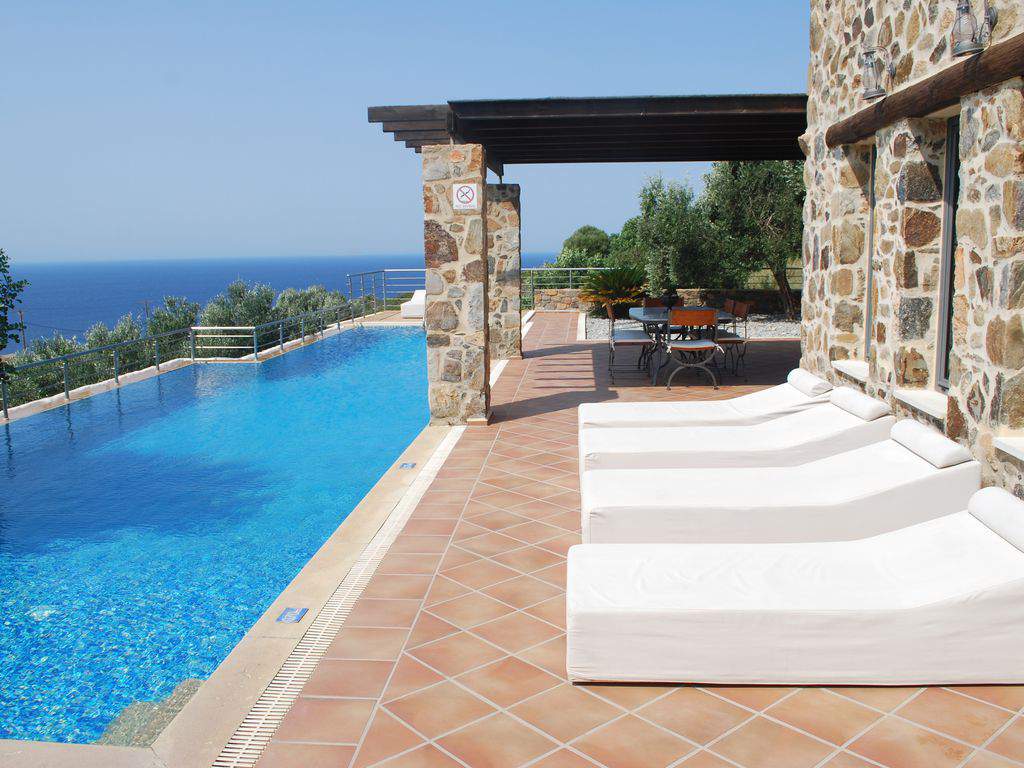 There is nothing like laying back and enjoying the sunset in this villa. You're going to enjoy life at paradise with wonderful views at the terrace and loaded kitchens.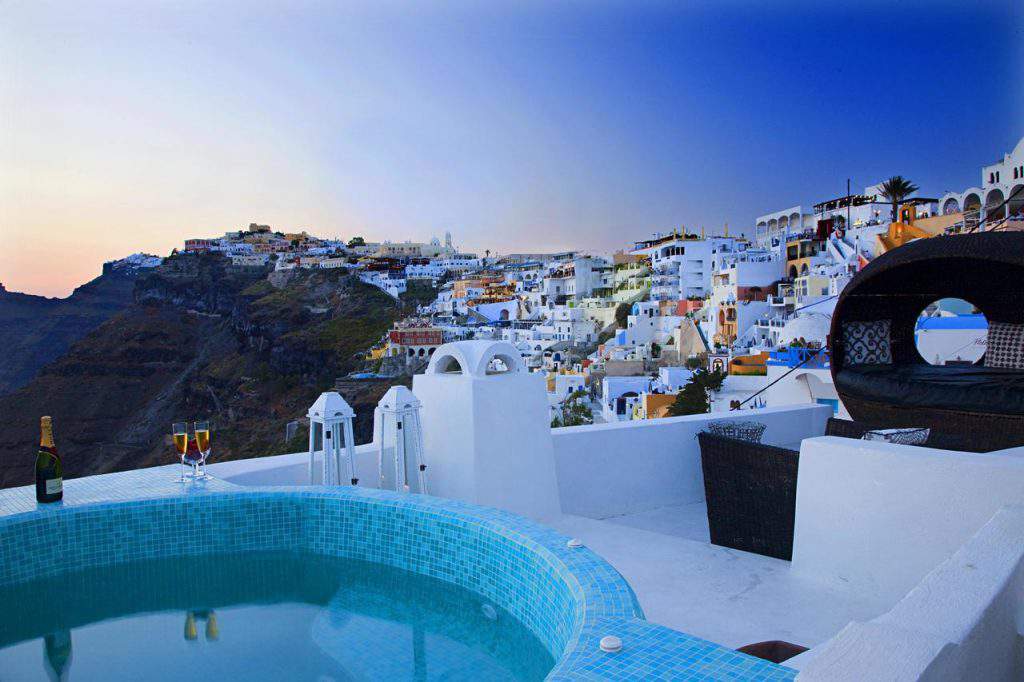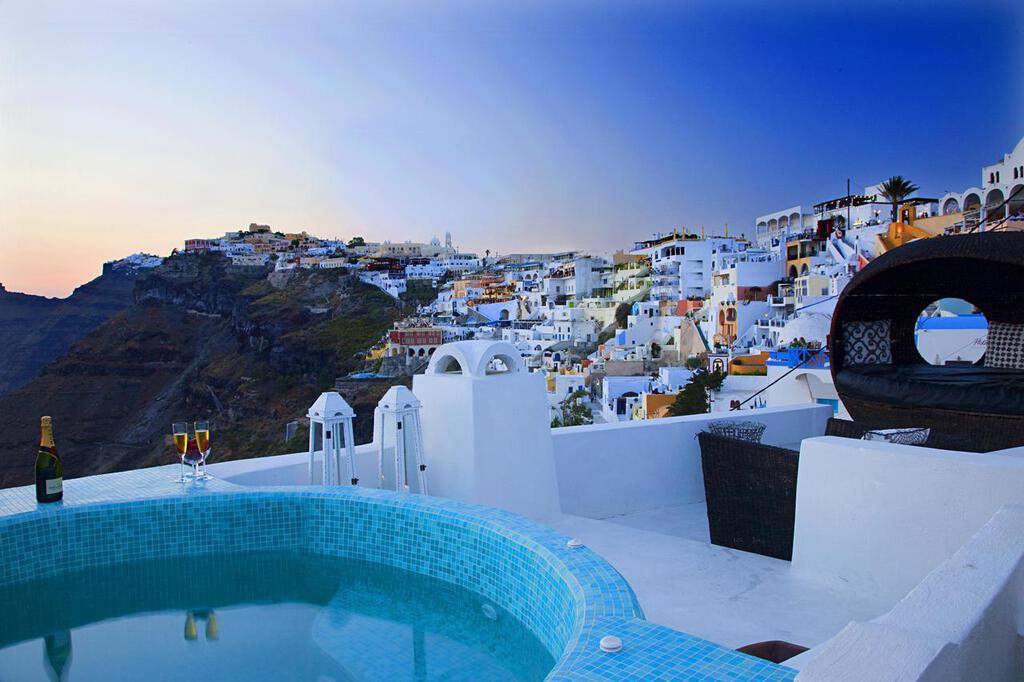 The amenities in this awe-inspiring villa include a rooftop Jacuzzi, an indoor tub and a well-designed kitchen. It is also in a great location.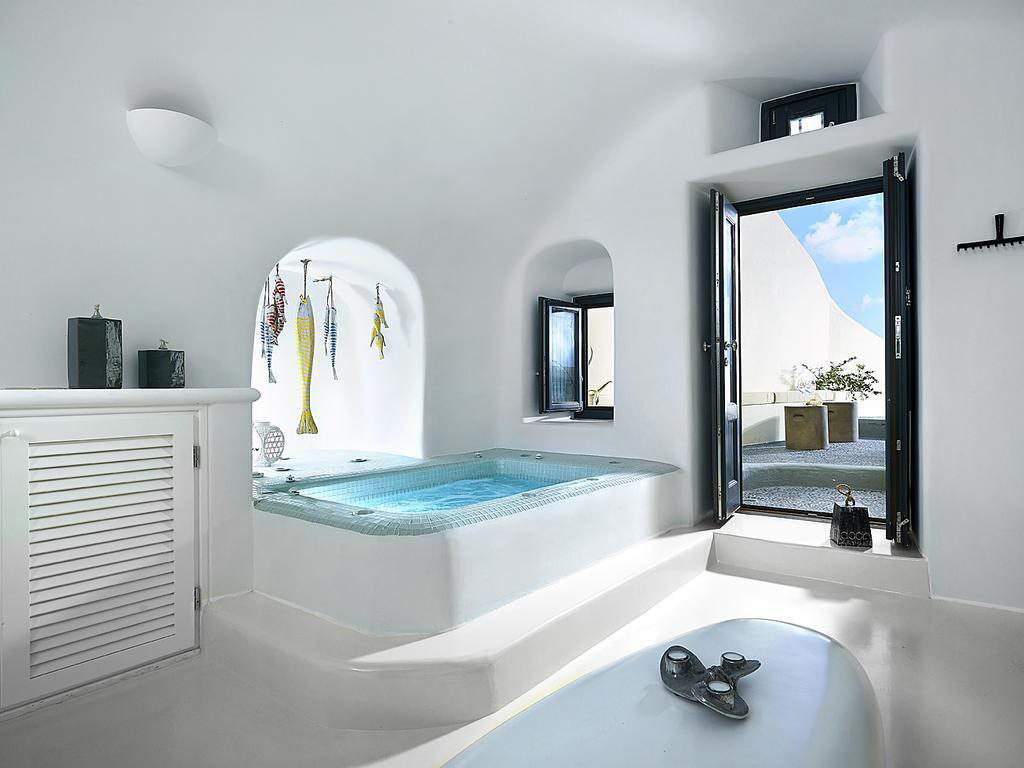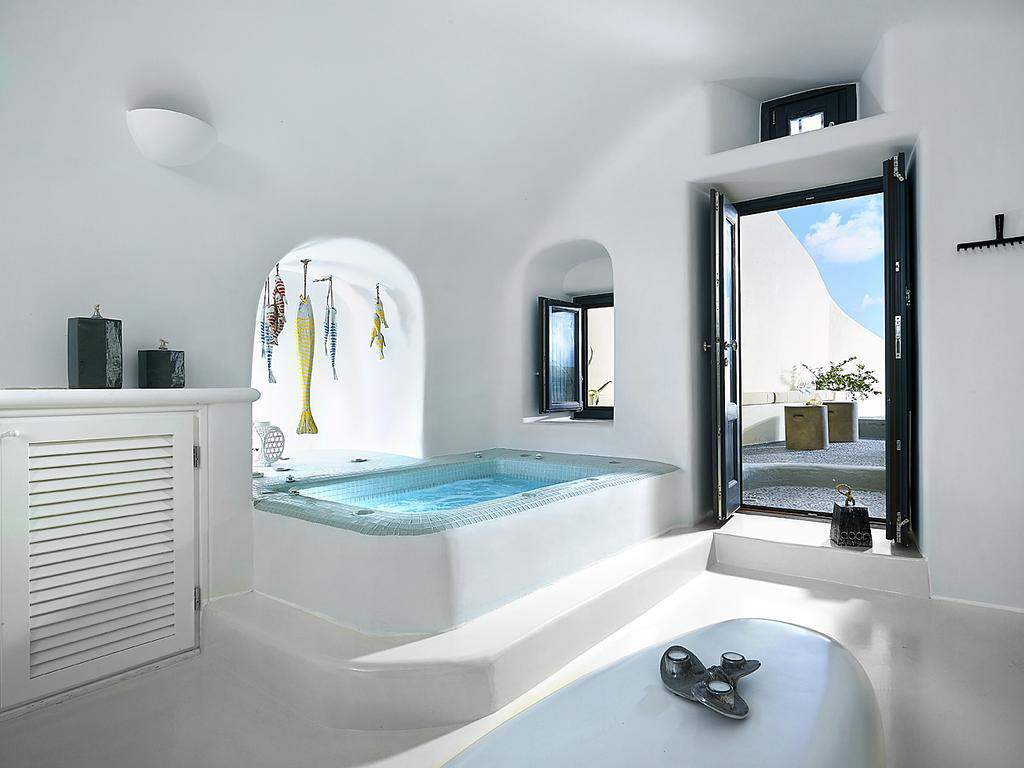 Shopping will be a breeze if you choose to stay here as it is a few meters from renowned shops. The villas shouldn't be overlooked either as each one provides a panoramic view and daily breakfast.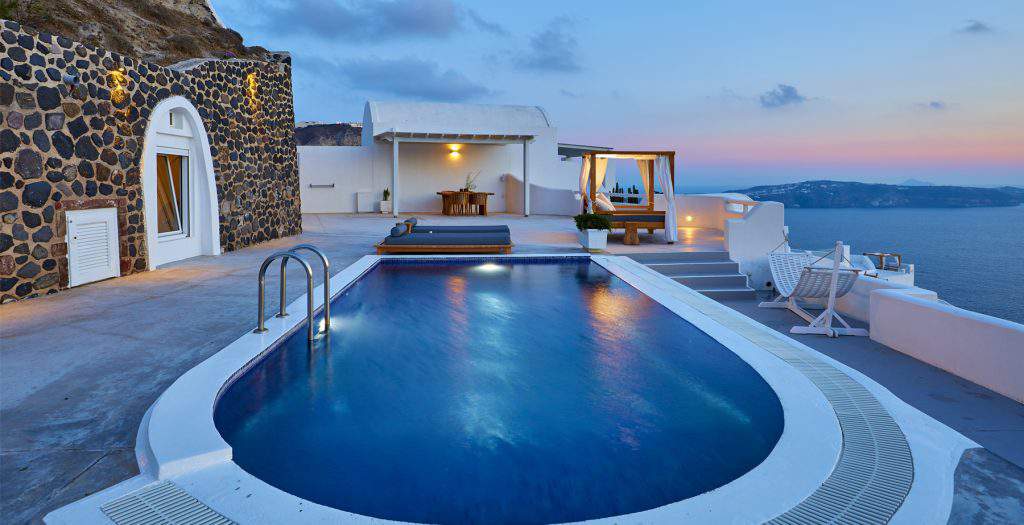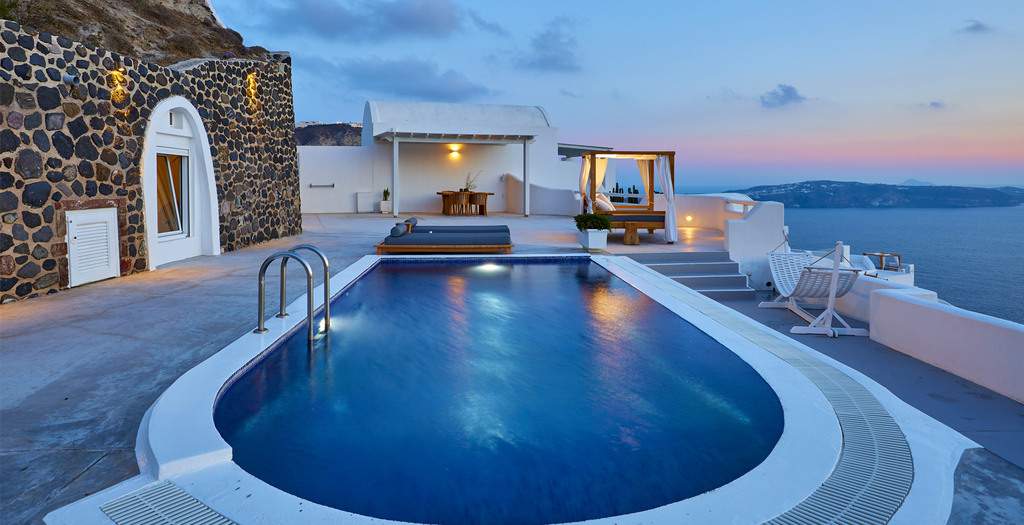 Those who like a little privacy will love the quietness of this villa. Each villa even comes with its own pool so relaxation is their priority. Best of all, they offer a free ride to town.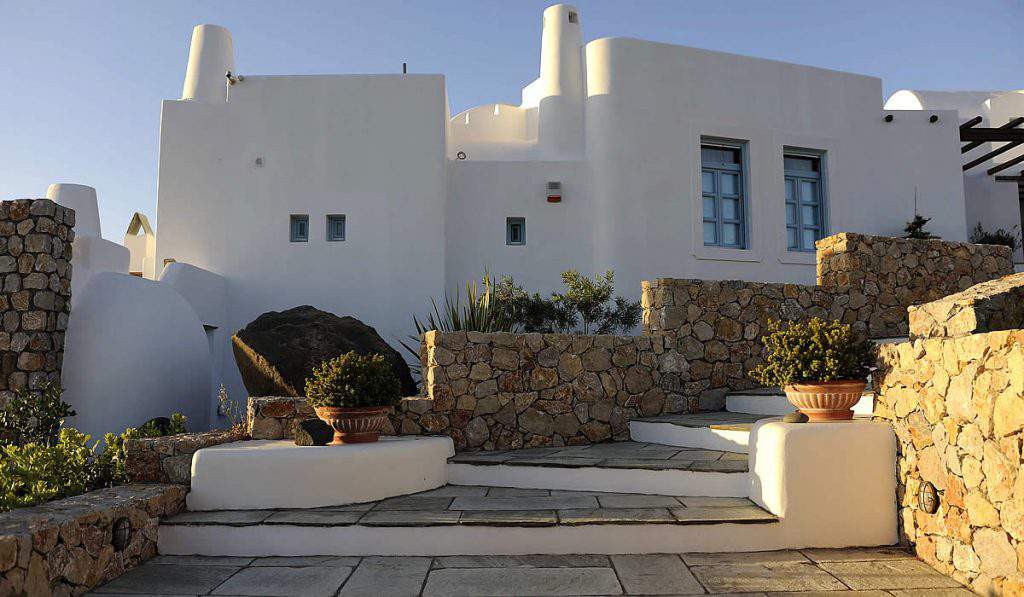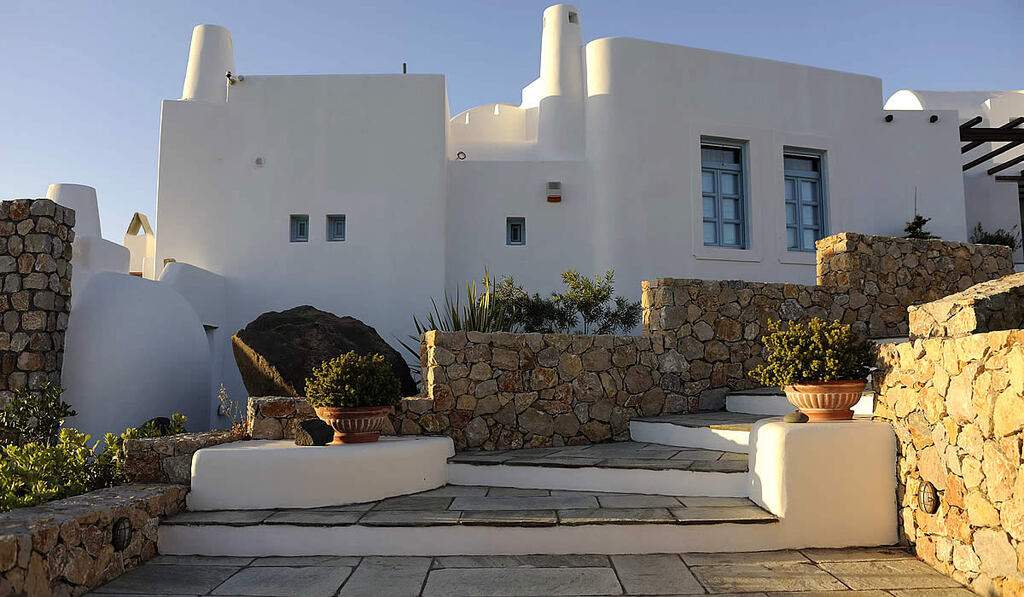 Just like most of the places above, each wonderful villa contains a private pool and a well-designed hot tub. Don't forget to soothe in the great views from your balcony.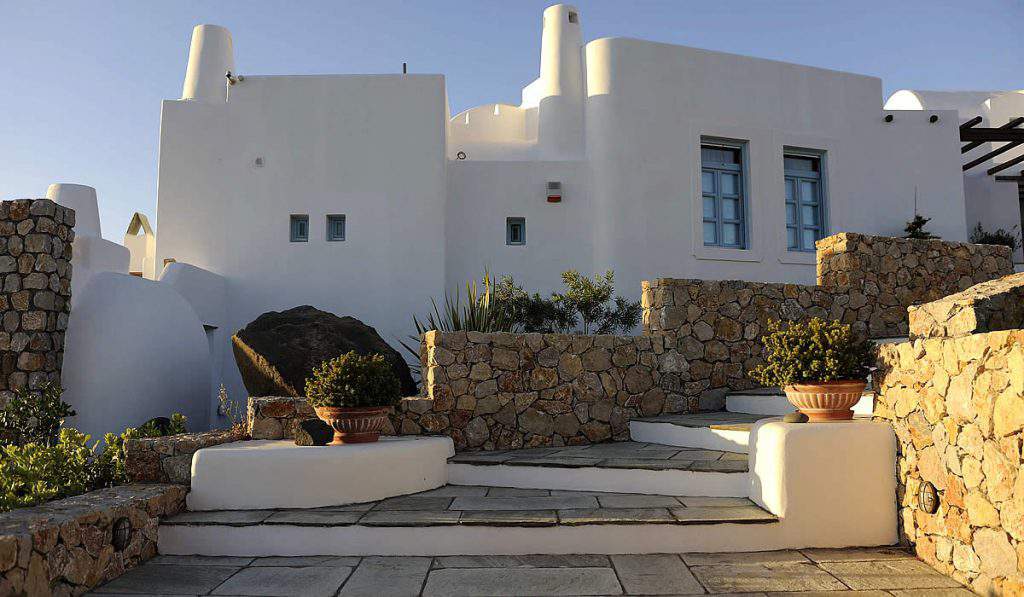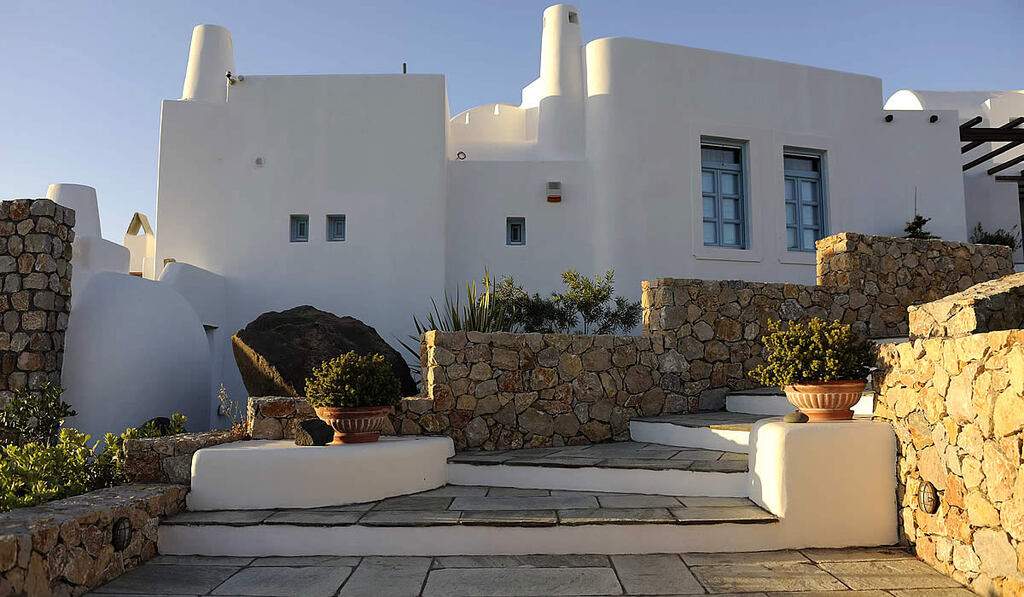 There's nothing like enjoying the wonderful sunset view while sipping on some cold drinks from your balcony. In addition, each villa here contains a plunge pool and a tub.
Read more:
Cheap Hotels in Santorini with View of Caldera
Best Time To Visit Santorini
Best Places To Stay in Santorini
Santorini Sailing Tours
Santorini Volcano and Boat Tours
Top Santorini Hotels With Private Pools