Where To Stay in Zakynthos
Finding a place to stay in Zakynthos is one of the easiest things because it is mainly not large and has a wide variety of accommodations from hotels with all services included and sea view, to economic hotels ideal for a tight budget.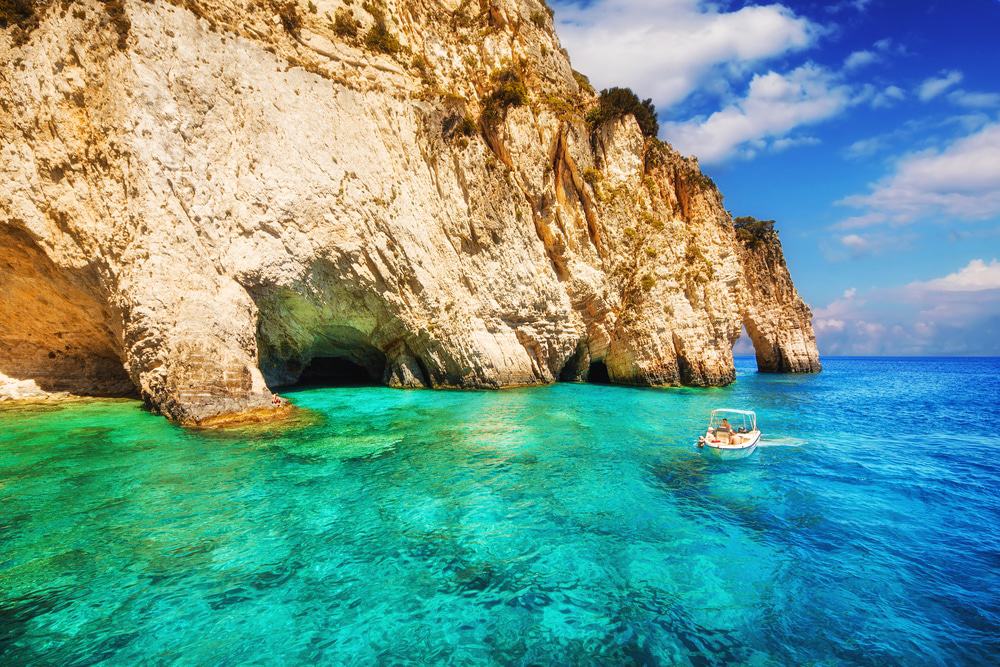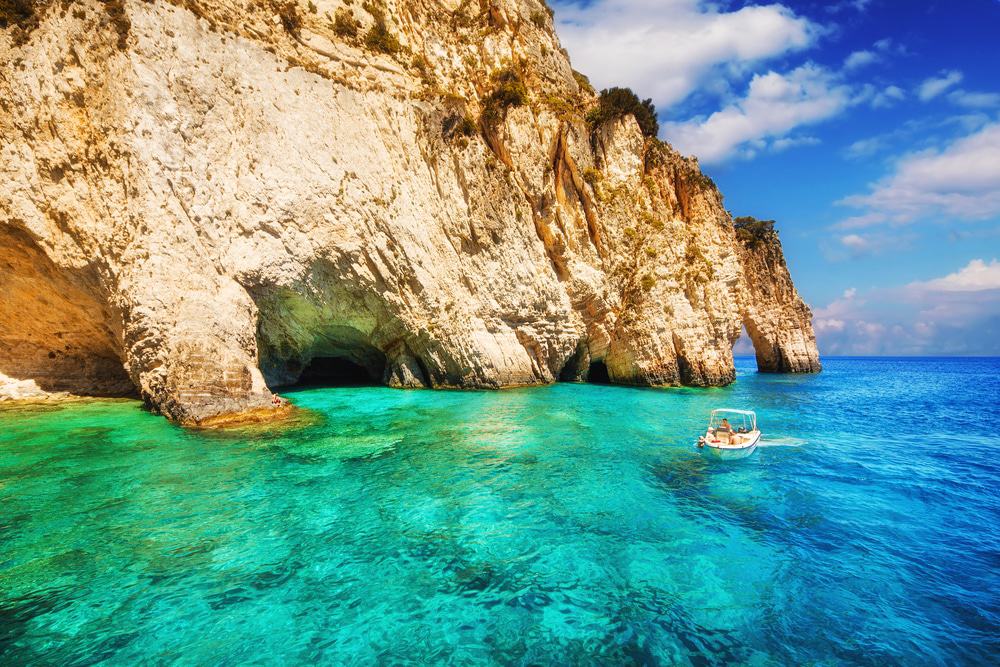 However, there are areas where staying will be an unforgettable experience and will allow you to see most of the important sites on the island. Below, we will show you the best areas to stay in Zakynthos and the top 10 accommodations you can choose from on the island.
Read more about Zakynthos:
Zakynthos Travel Guide
Things To Do in Zakynthos
Zakynthos' Top 11 Family-friendly Hotels
Zakynthos, which is located in the Ionian Sea and has a great tourist interest due to its diverse beaches and water sports that are performed on the island. In addition, it also has several historical and cultural sites that are eye-catching and bring fun and adventure to your vacation.
The best places to stay in Zakynthos
The most sought after areas to stay on the island of Zakynthos are as follows:
Centre of the Island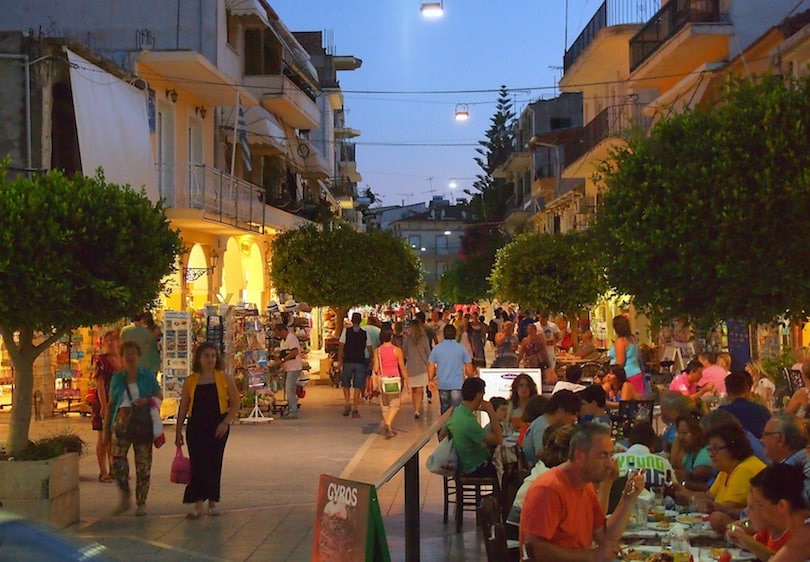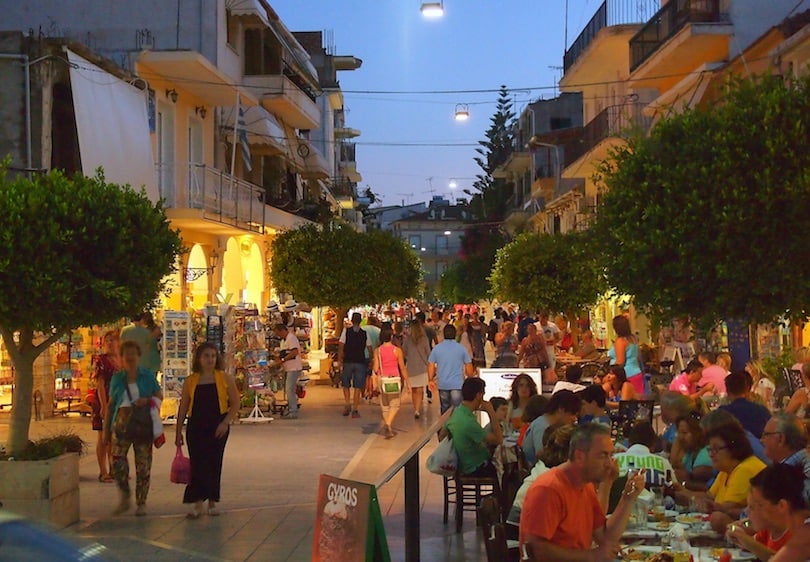 This part represents the busiest area of the island and is located on the west side of it, very attractive for couples, groups of friends and families as this center denotes the cultural and historical part of the island, also enjoys a lot of taverns, shops, bars and a completely pleasant nightlife, you can also enjoy visiting beautiful beaches to relax.
This area is only 10 minutes away from the airport so you can easily find your accommodation after landing. If you wish to explore the island and learn about its history, this area is ideal for finding accommodation.
You will be happy to know that the hotels are adapted to all budgets and needs of tourists so you can choose luxury hotels, suites or even apartments.
Hotels in the centre of Zakynthos
Laganas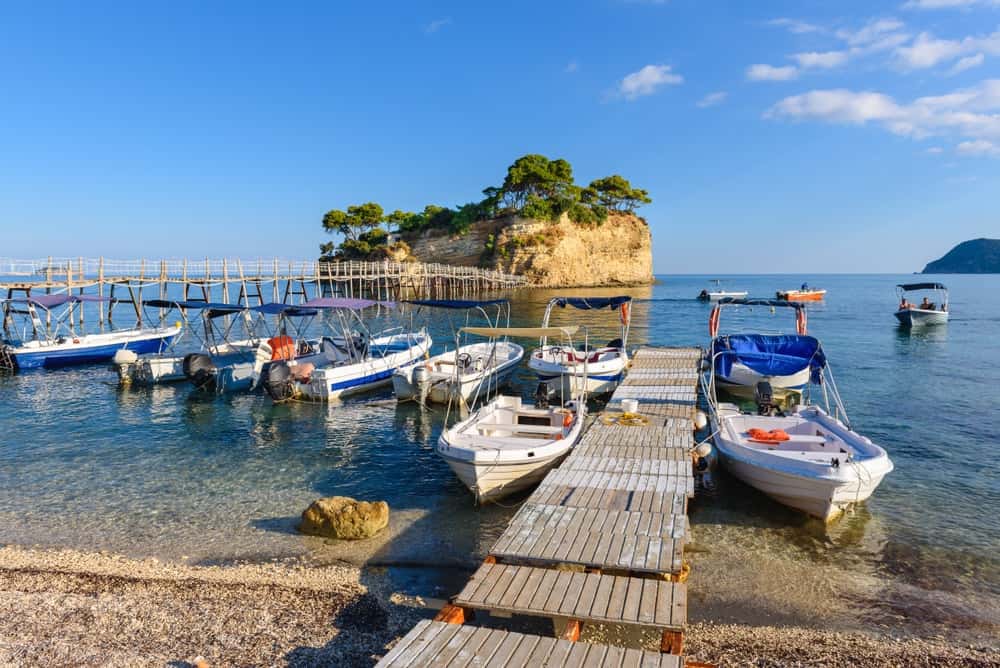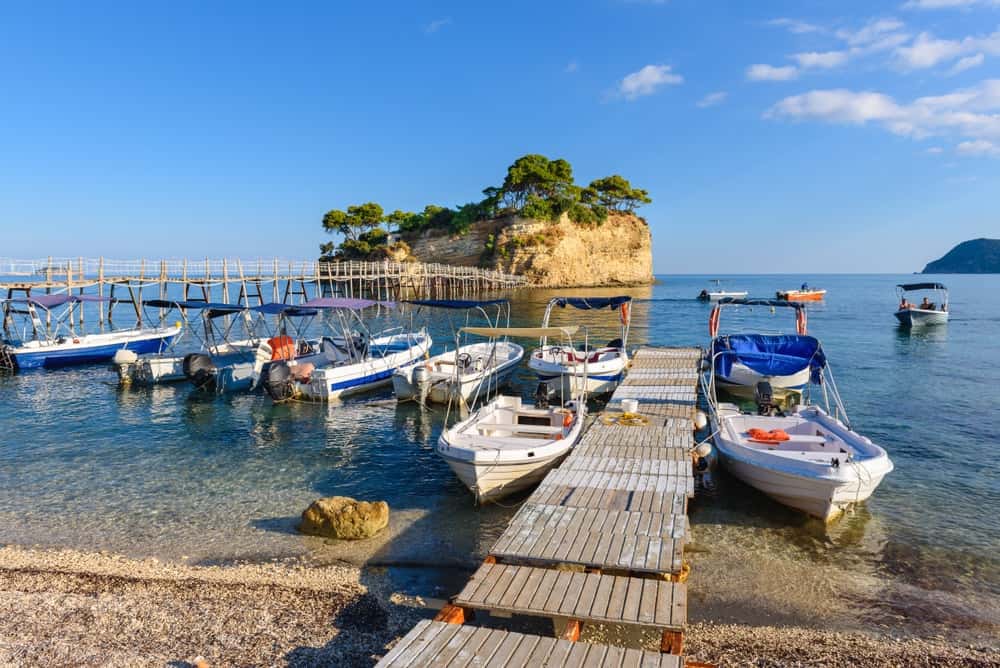 Laganas is located on the south coast of the island and is ideal for young couples visiting and groups of friends is located about 15 minutes from the center of the island and only 10 minutes from the airport, here you can enjoy souvenir shops, pristine beaches and a remarkable nightlife. As far as accommodation is concerned, there is a wide range of apartments, hostels and hotels to choose from according to your budget.
Vasilikos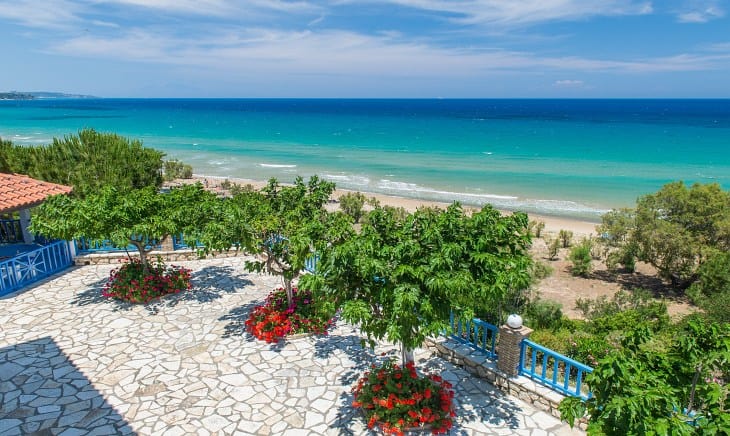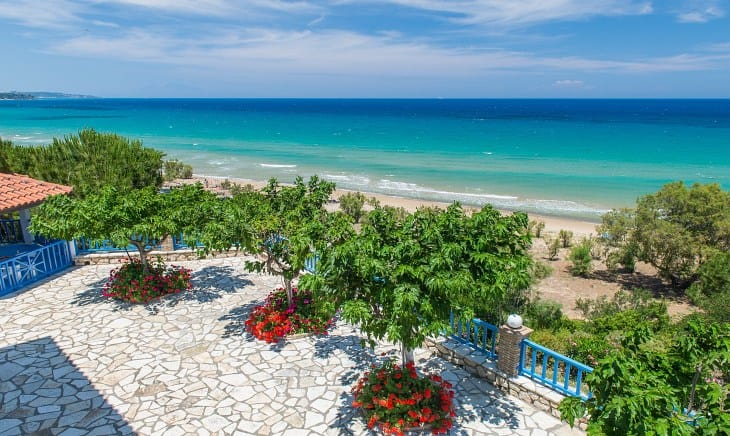 This area is located in the southern part of the island's peninsula and one half hour from the airport. This area is popular because it has a lot of vegetation, mountains, typical villages and olive groves that make it ideal for those tourists who love nature and want to relax on their holidays. With regard to accommodation, you can choose from apartments, luxury hotels and hostels, ideal especially for complete families and couples.
Kalamaki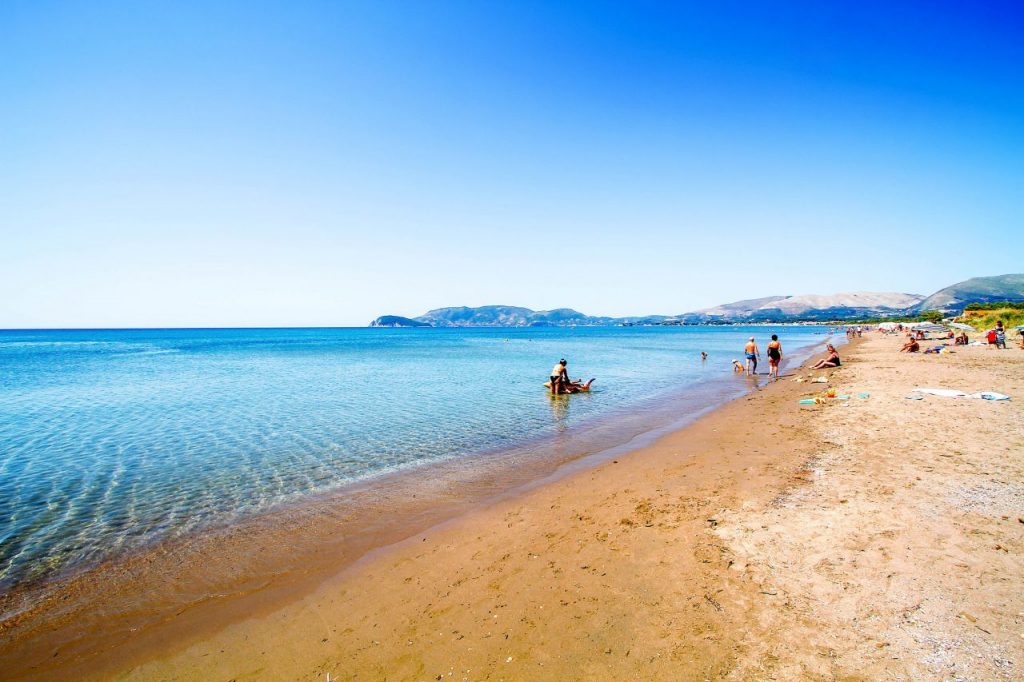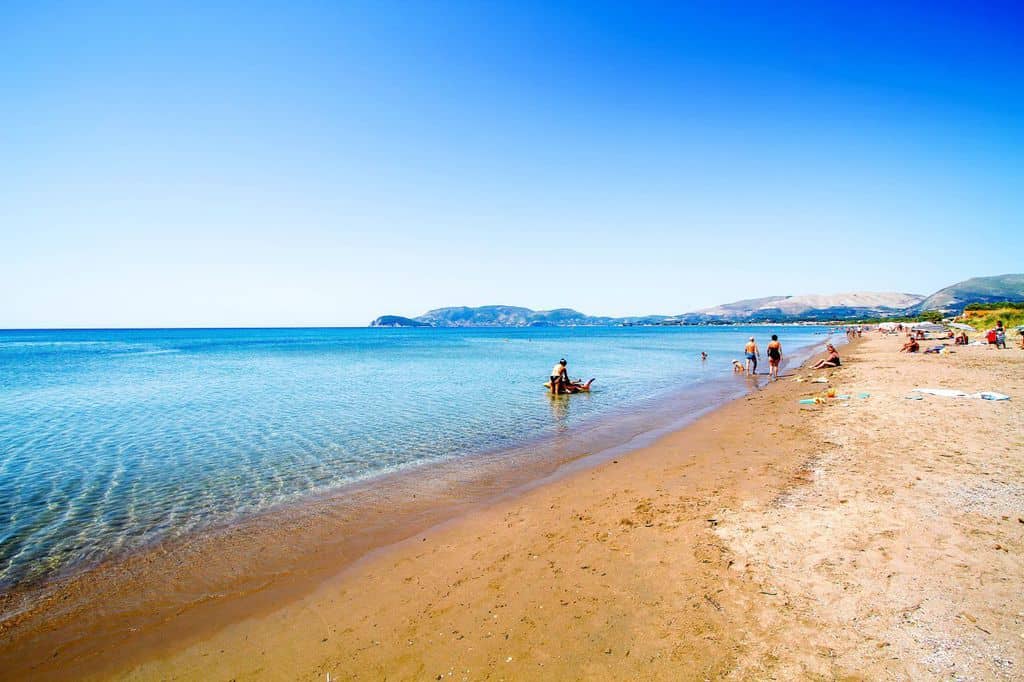 This comprises a village located 5 minutes from the island's airport and is ideal for those tourists who travel as a couple in a family group and who love nature, because this area is popular for the loggerhead turtle, which is in danger of extinction and the village has become part of the well-known Zakynthos National Maritime Park. Here you will find taverns, bars, shops and long beaches. Finally, accommodation is a simple selection as you can find hotels and apartments located within walking distance of the beaches.
Kerion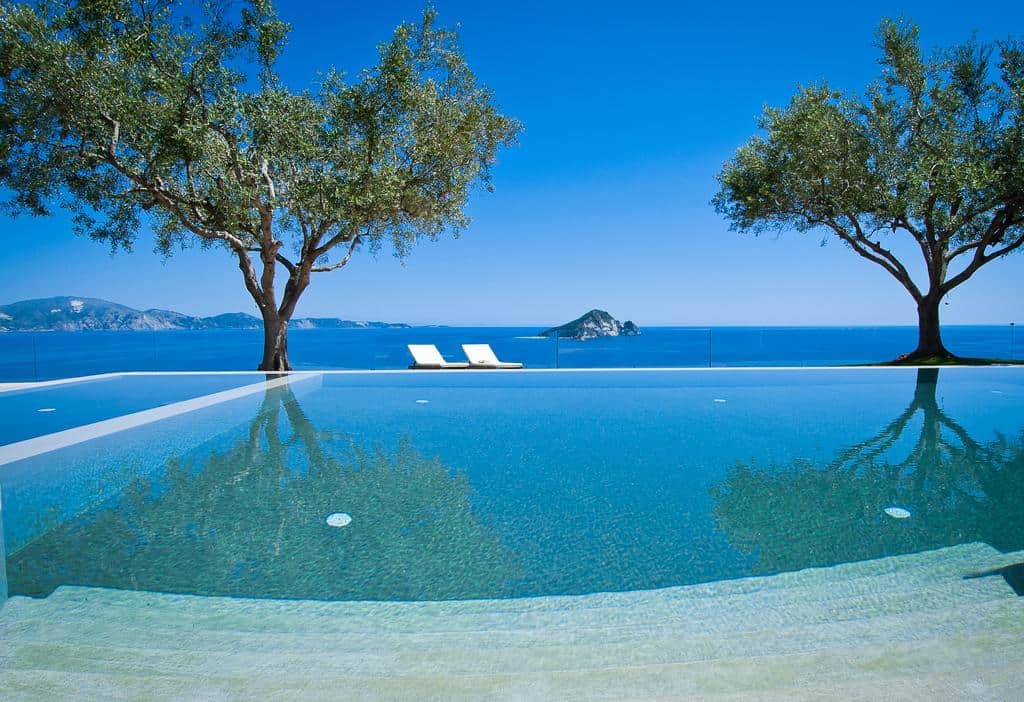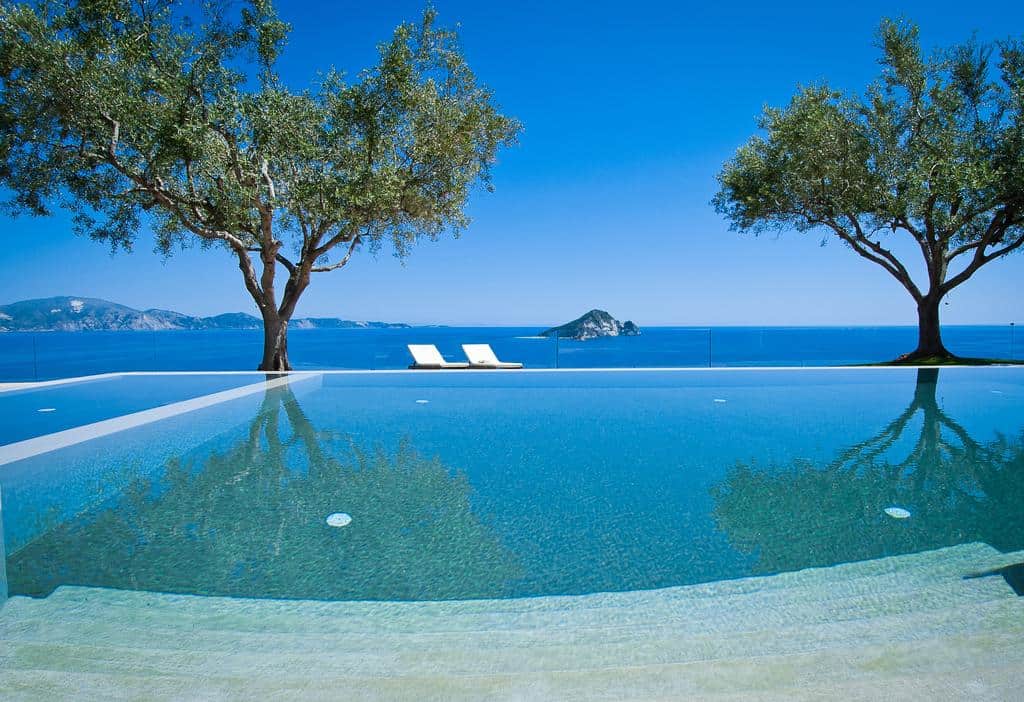 This town is also known as Keri and is ideal for a romantic vacation, it is located one hour from the island's airport right on the southwest side of the coast. It is popular and famous for being an agricultural area and also for its renowned wines and olive oil. To find accommodation you have a variety of hotels for adults, apartments with beautiful views to the lighthouse and villas.
Top 10 accommodations at Zakynthos
At Zakynthos you can find the following 10 best accommodations: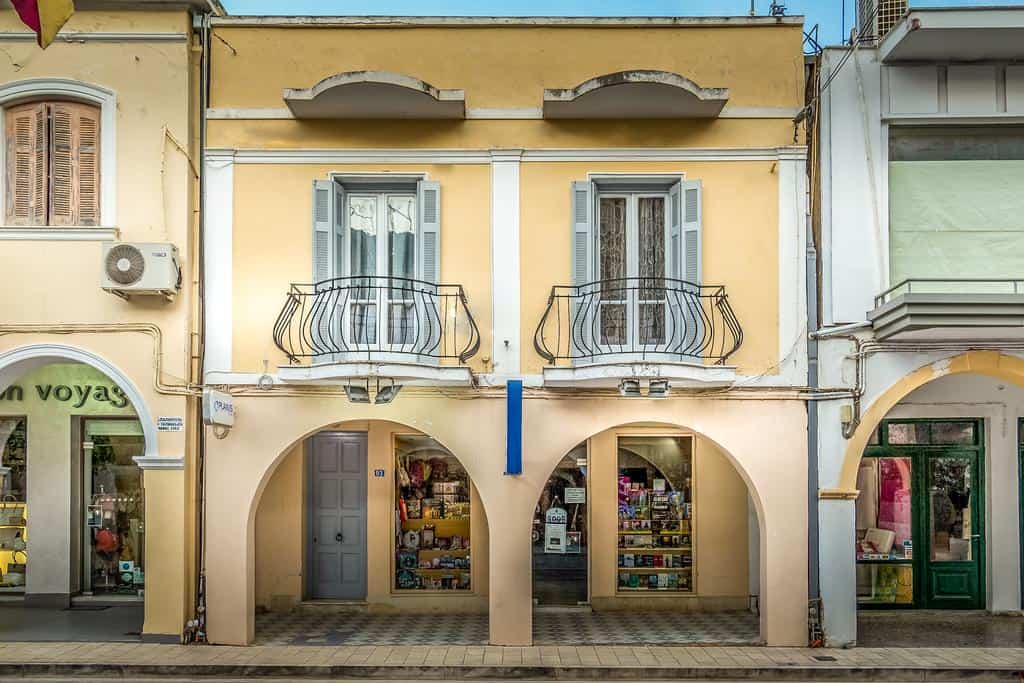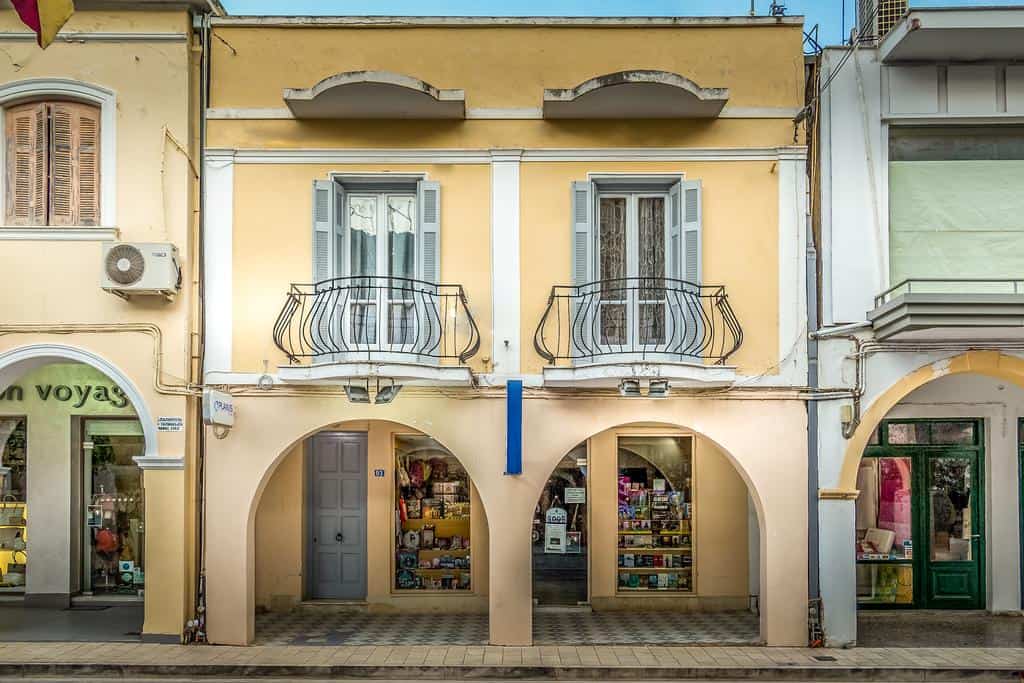 This is located about 600 meters from the famous Piazza Dionisios Solomos and has an air-conditioned balcony, wi-fi connection, views of the city, TV, kitchen, dining room, bathroom, washing machine, living room and 2 bedrooms. – See availability and prices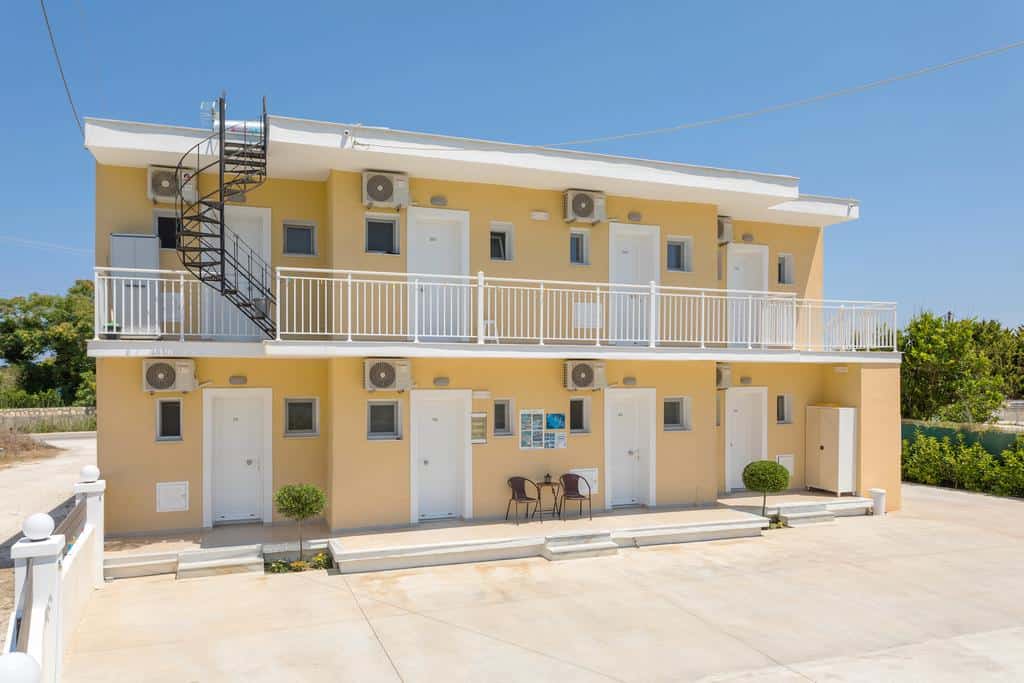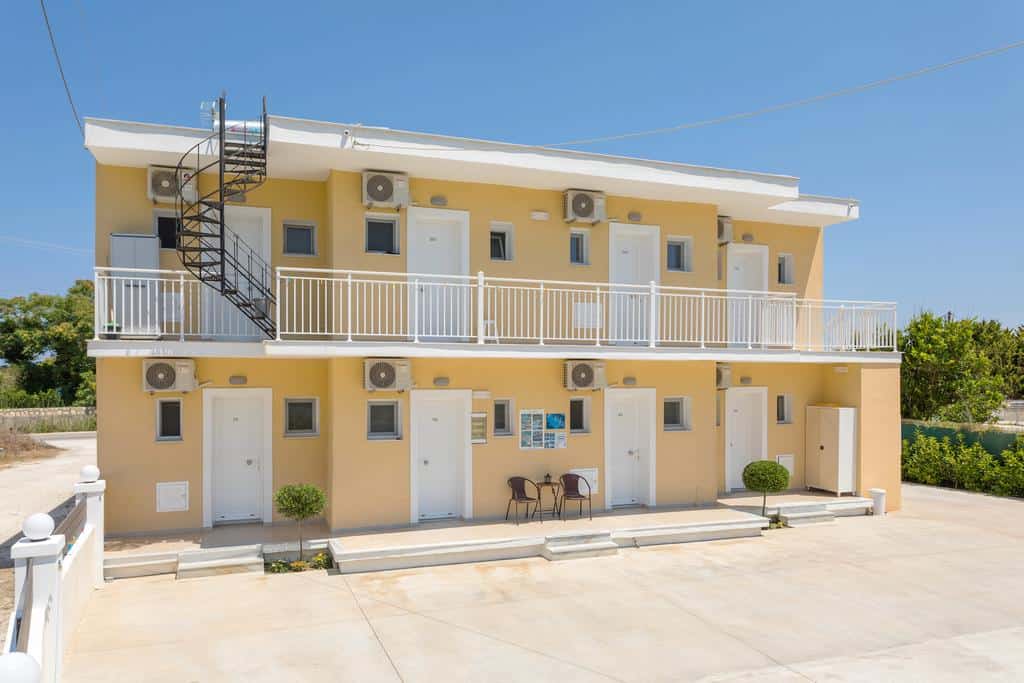 This accommodation is located 1300 meters from Sakynthos Port, there you can enjoy wi-fi connection, patio, garden, balconies, air conditioning, separate bedroom, equipped kitchen, bathroom, TV, terrace and proximity to the important places of the island such as Agios Dionysios Church, Dionisios Solomos Square and the Airport. – See availability and prices
Villa Galanousa
This beautiful and cozy accommodation is located 1000 meters from the Church of Agios Dionysio and almost 2 km from Dionisios Solomos Square. It has free wi-fi, TV, luggage storage, air conditioning, equipped kitchen, separate bedrooms, car and bike rental, living room and the proximity to Villa Galanousa, the Karnival of Zakynthos, the Airport and the Museum Dionisyos Solomos.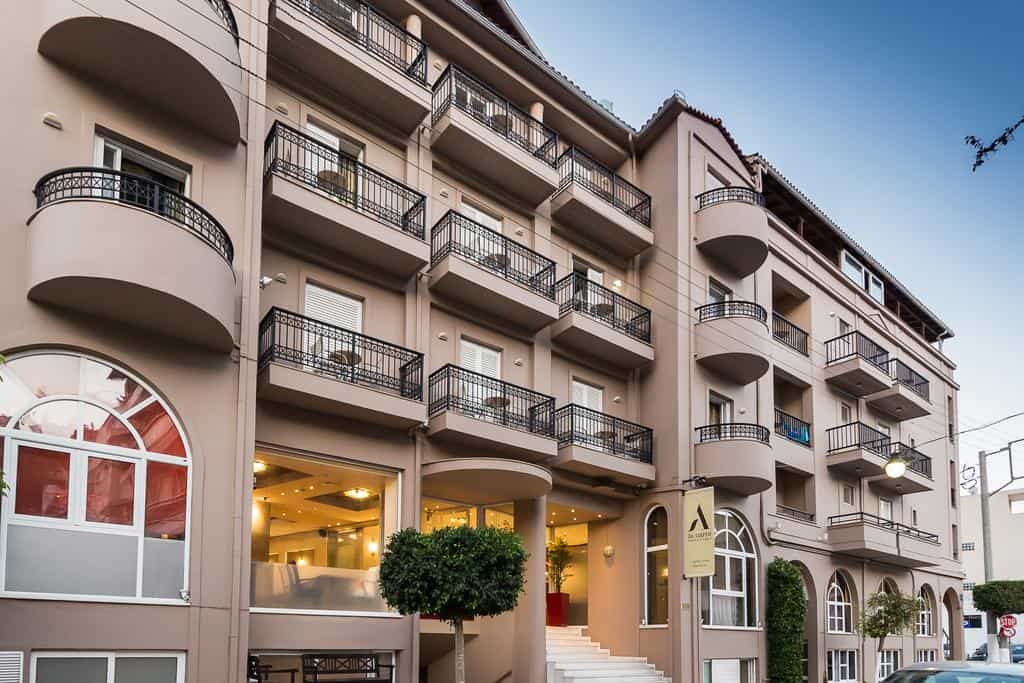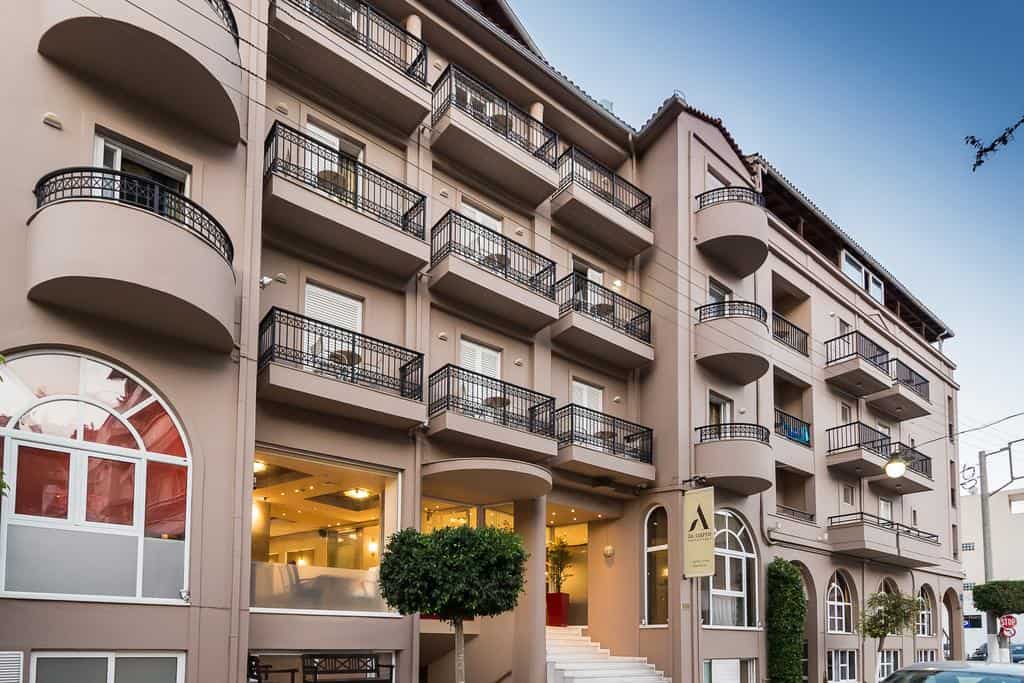 This hotel is located in a quiet area of the island where you will find a restaurant, bar, elegant rooms, beautiful views of the sea and mountains, balcony, TV, air conditioning, hair dryer, WiFi, breakfast and in the vicinity of beautiful beaches where you can easily reach on foot, this is located near the center of the island.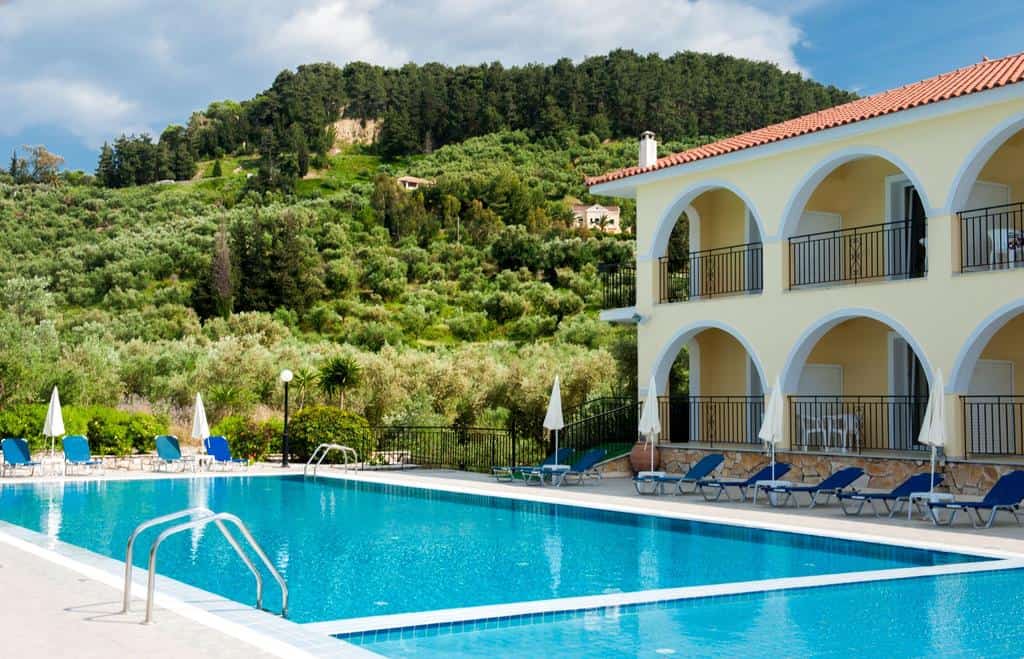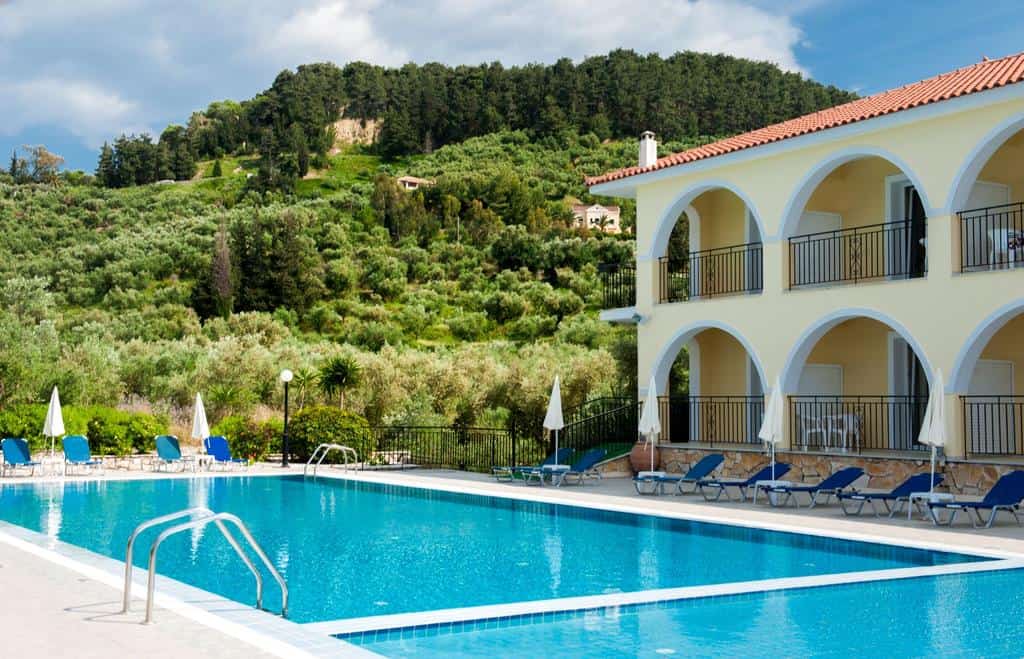 Although this hotel is not in the center of the island is in an area where vegetation is the best protagonist and to reach the center you only have to walk about 1,200 m, the place has a terrace, pool, wi-fi connection, beautiful views, air conditioning, safe, TV, private bathroom, refrigerator, dining room, breakfast buffet, restaurant, cafeteria, playground and near the airport of the island.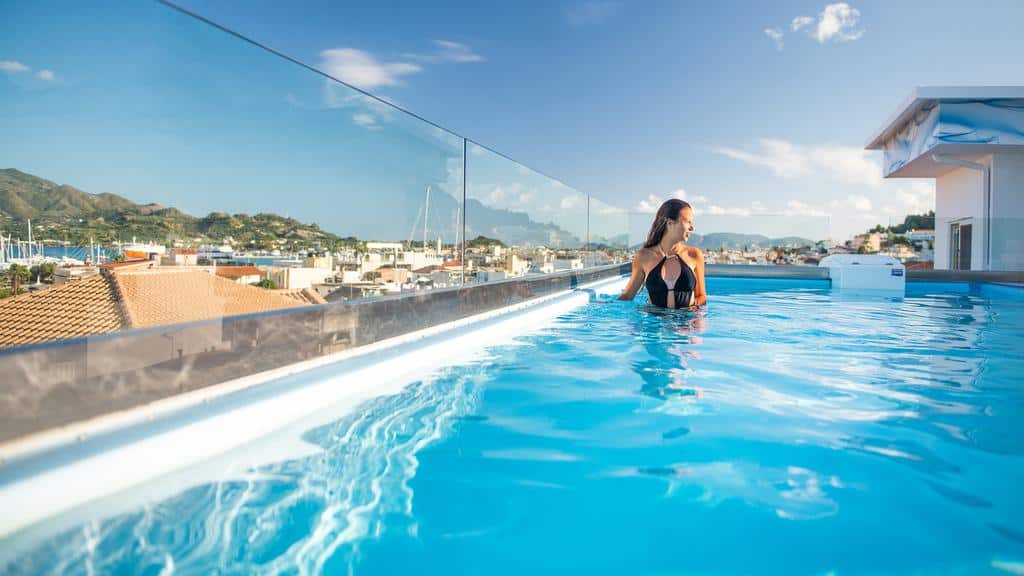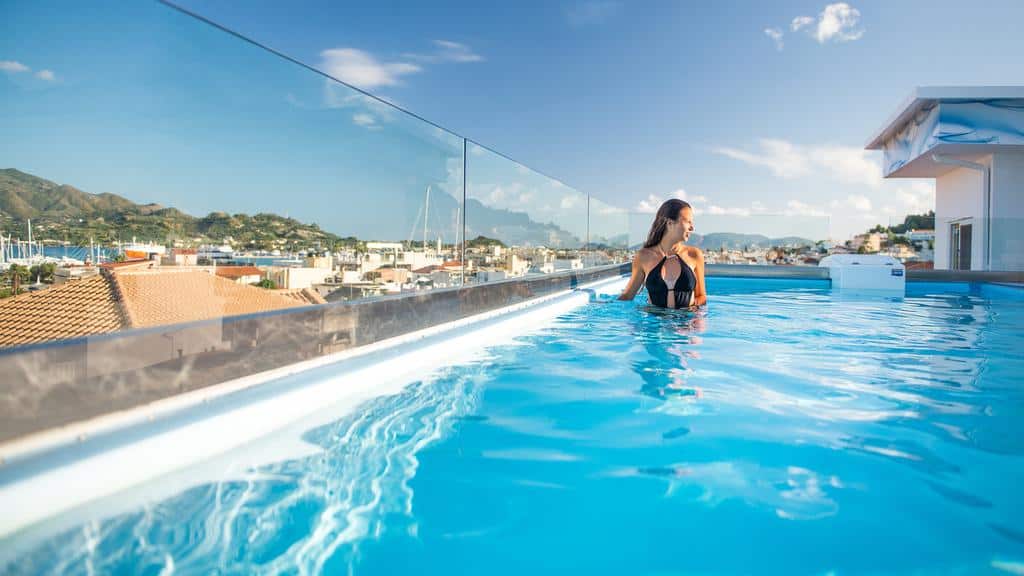 This excellent hotel has a large rooftop pool and is located near the Agios Marcos square. It offers the service of very well decorated rooms, sauna, bathtub with hydromassage, gym, furniture and decoration in earth tones, balconies, TV, fridge, safe, shower, bathtub, private bathroom, WiFi and proximity to the Port of Ferris, the Airport and the Church of Agios Dionisios.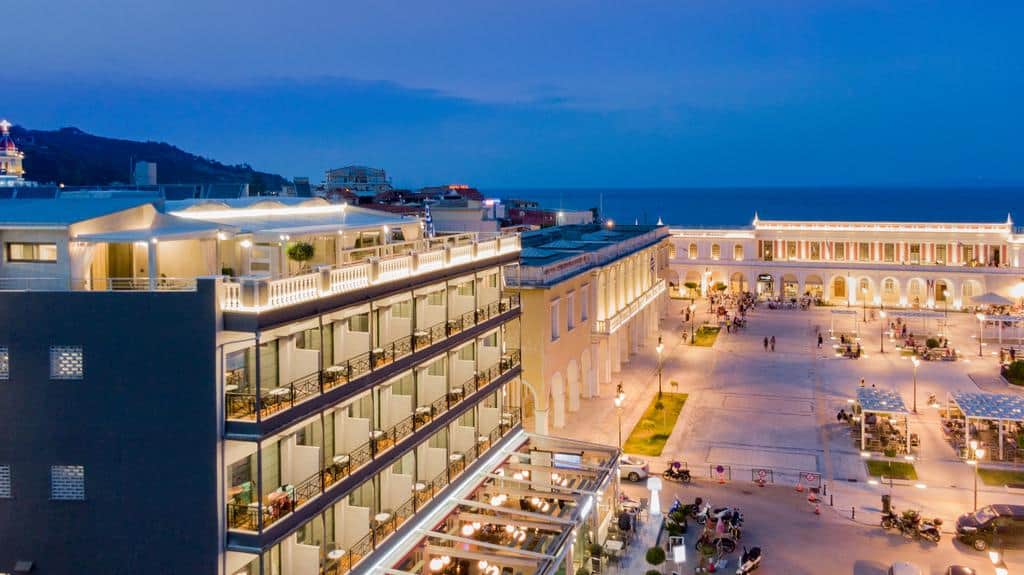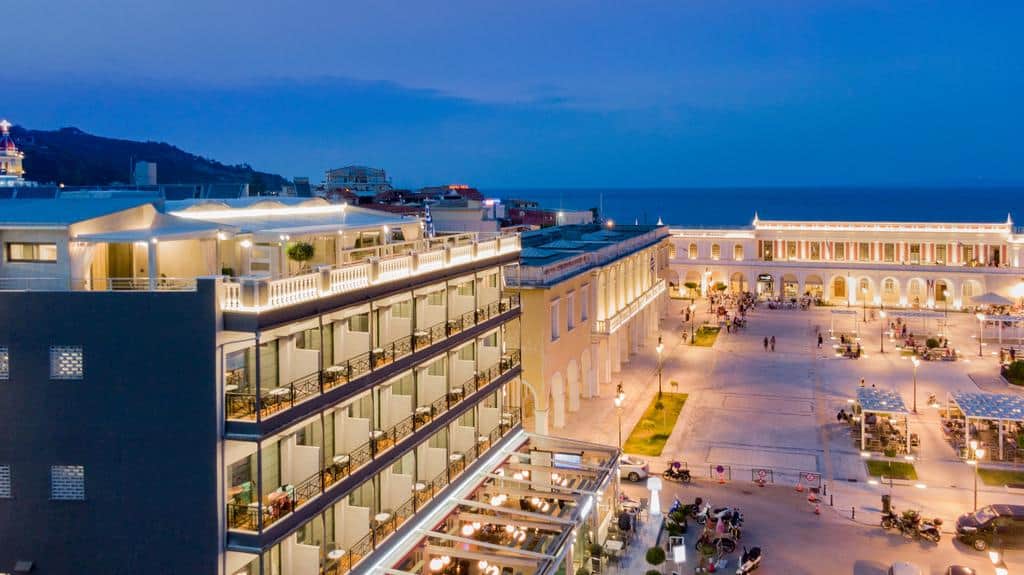 This beautiful hotel is located 90 meters from the next beach and has the Port at about 20 meters has a balcony, restaurant, nearby shops, bars, air conditioning, iron, TV, private bathroom, refrigerator, free WiFi and close to the Byzantine Museum, the Church of St. Nicholas and the Airport.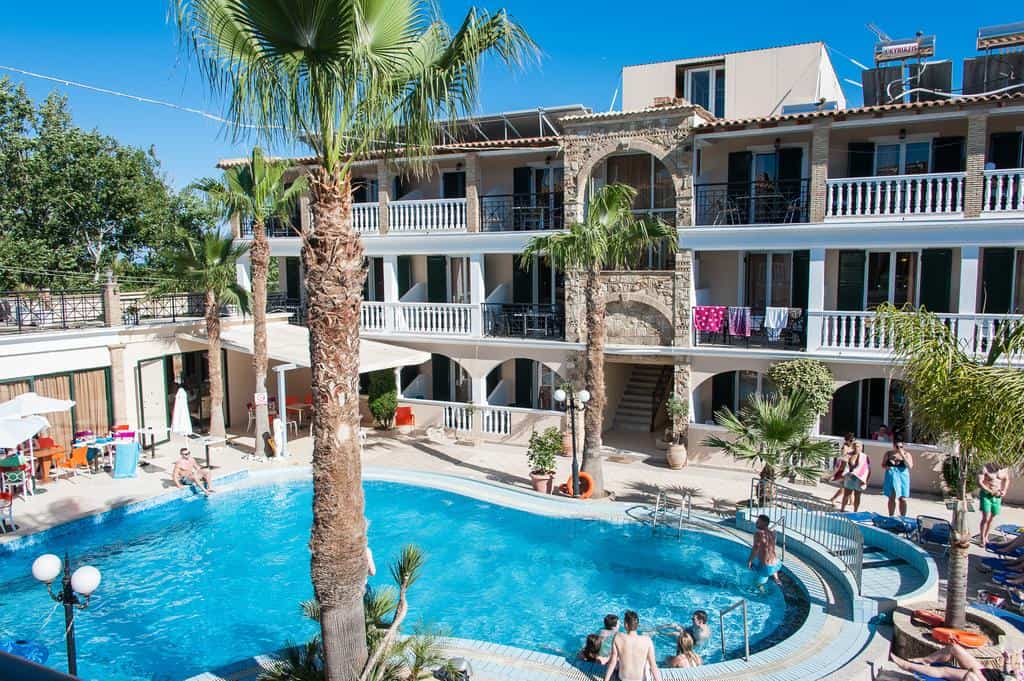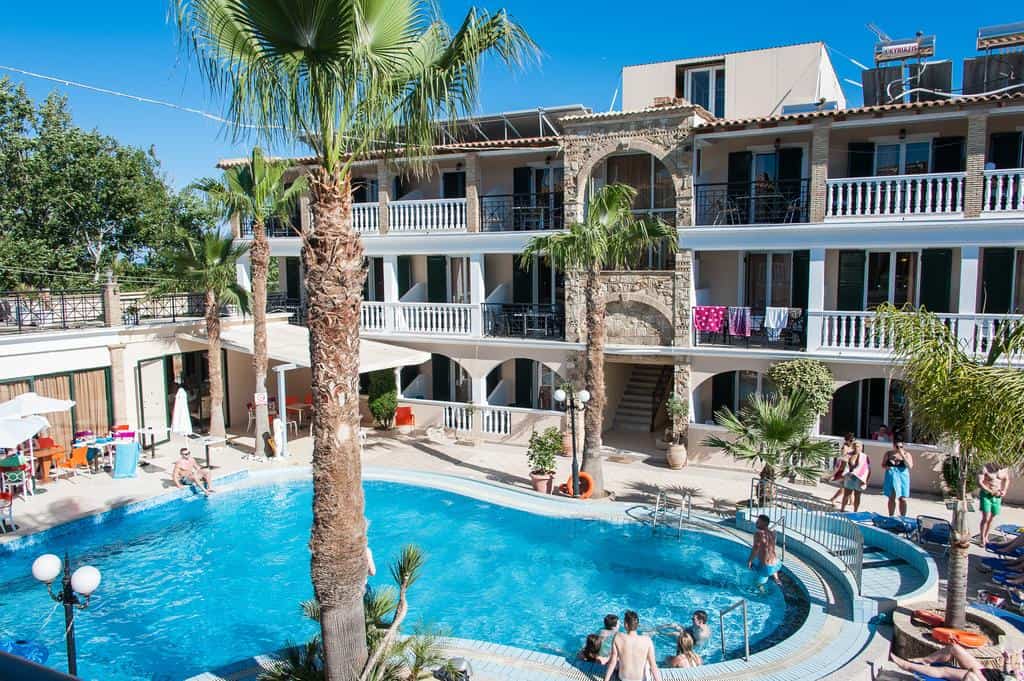 This hotel is located in front of the Agia Triada beach, right in the center of the island, it has WiFi, comfortable rooms, TV, windows with a view to the sea, private bathroom, air conditioning, breakfast buffet, reception, TV, games room and proximity to Plaza Solomos, the library and most of the museums.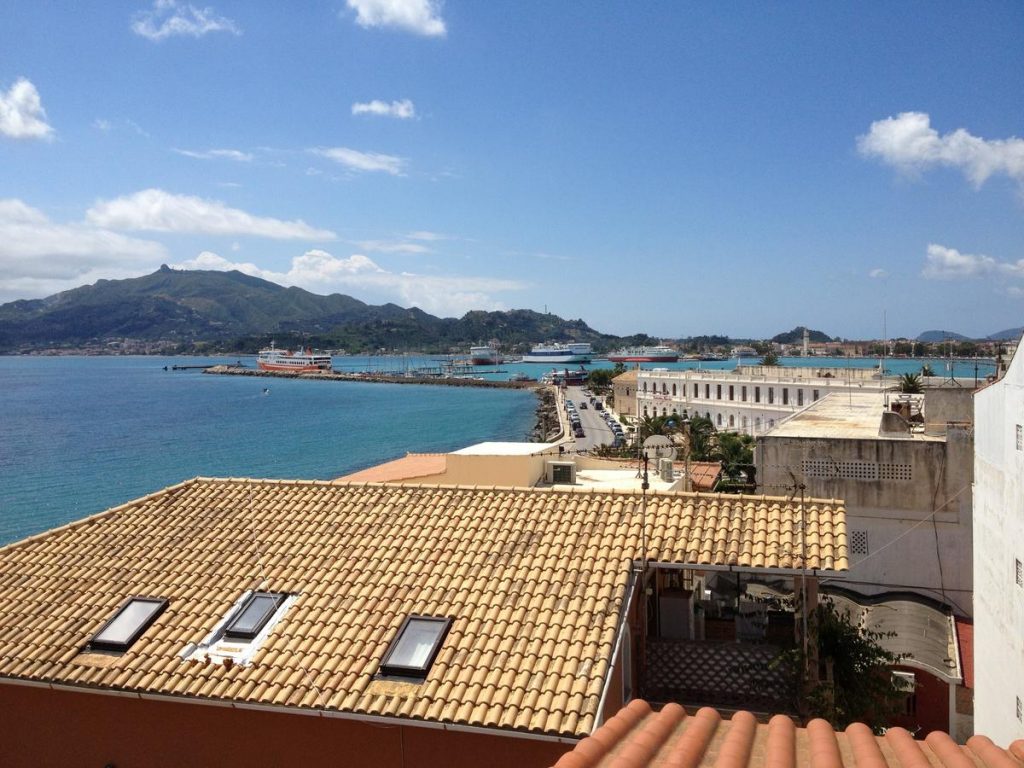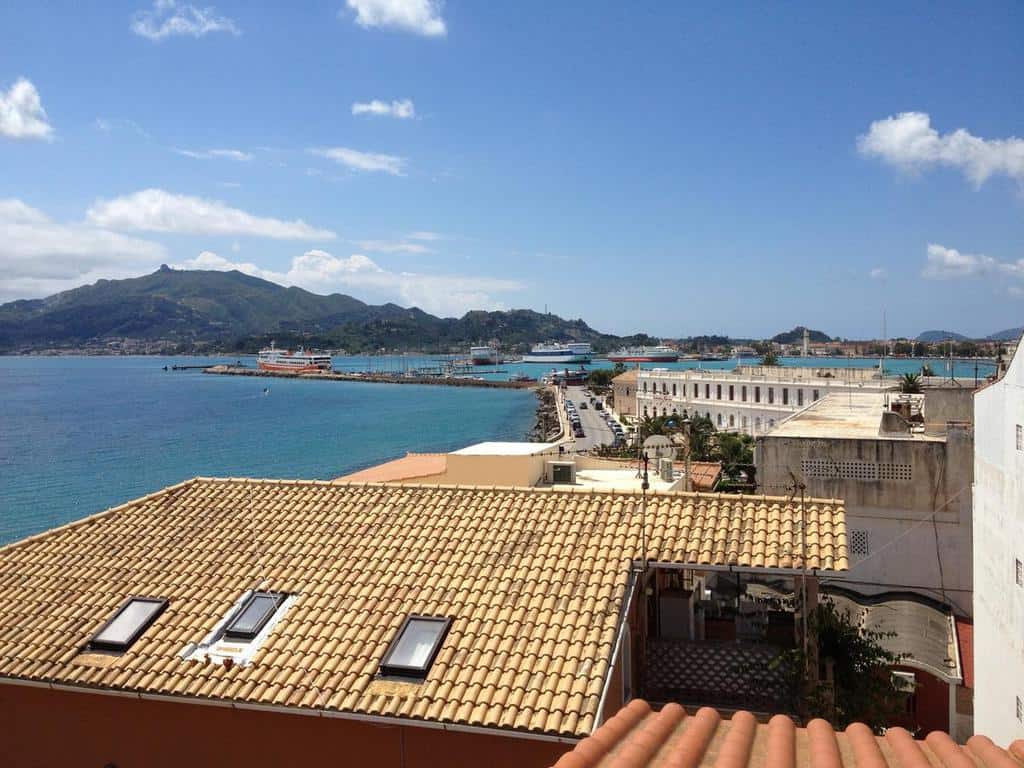 This hotel is located 70 meters from the beach, right in the center of the island, its rooms have wi-fi connection, balcony, air conditioning, minibar, hair dryer, safe, TV, continental breakfast, living area, business center and proximity to the bus stop and the Port of the island.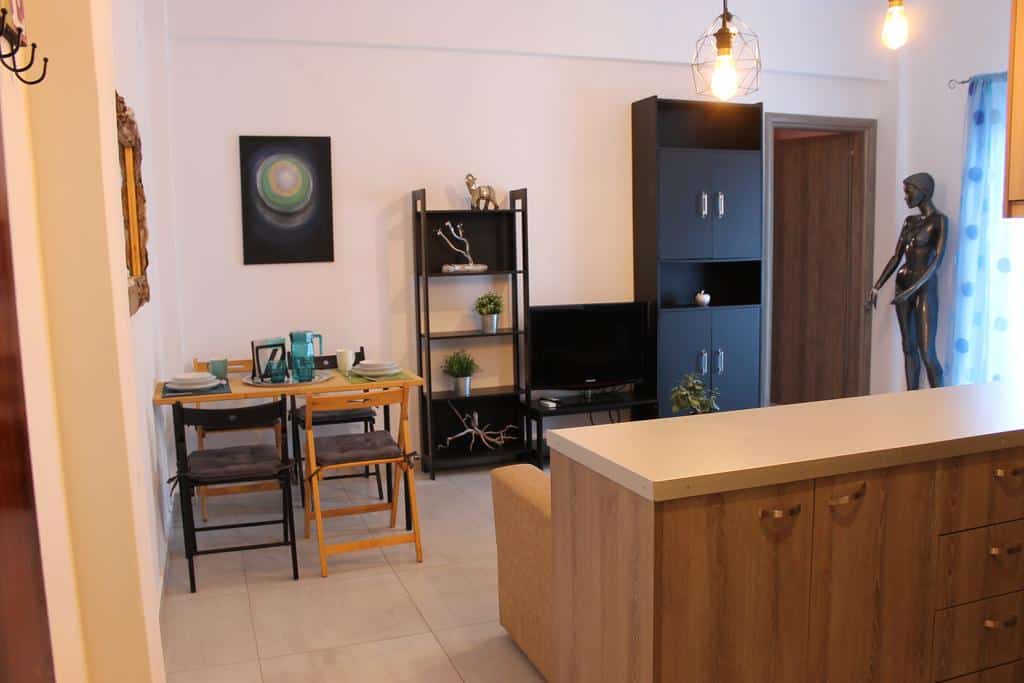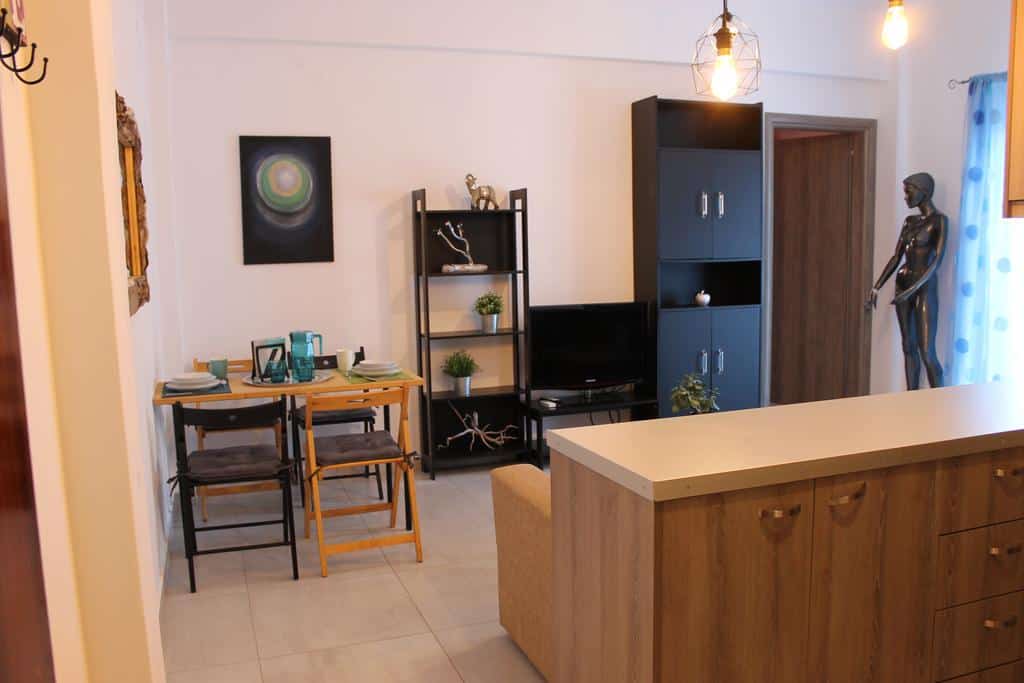 Its location is about 300 m from the Church of Agios Dionysios, has a balcony, beautiful views of the city, air conditioning, living room, equipped kitchen, bathroom, TV, car and bike rental, and close to the Plaza Dionisios Solomos, the Port and the Airport.
Read more:
The 20 Most Beautiful Greek Islands
Top Destinations to Visit in Greece
Greece With Kids