When I think of luxury, the Ahwahnee Hotel in Yosemite National Park is one of the first places that comes to mind. From its rustic-yet-elegant architecture to its world-class amenities, the Ahwahnee Hotel provides an unforgettable getaway for anyone lucky enough to stay there.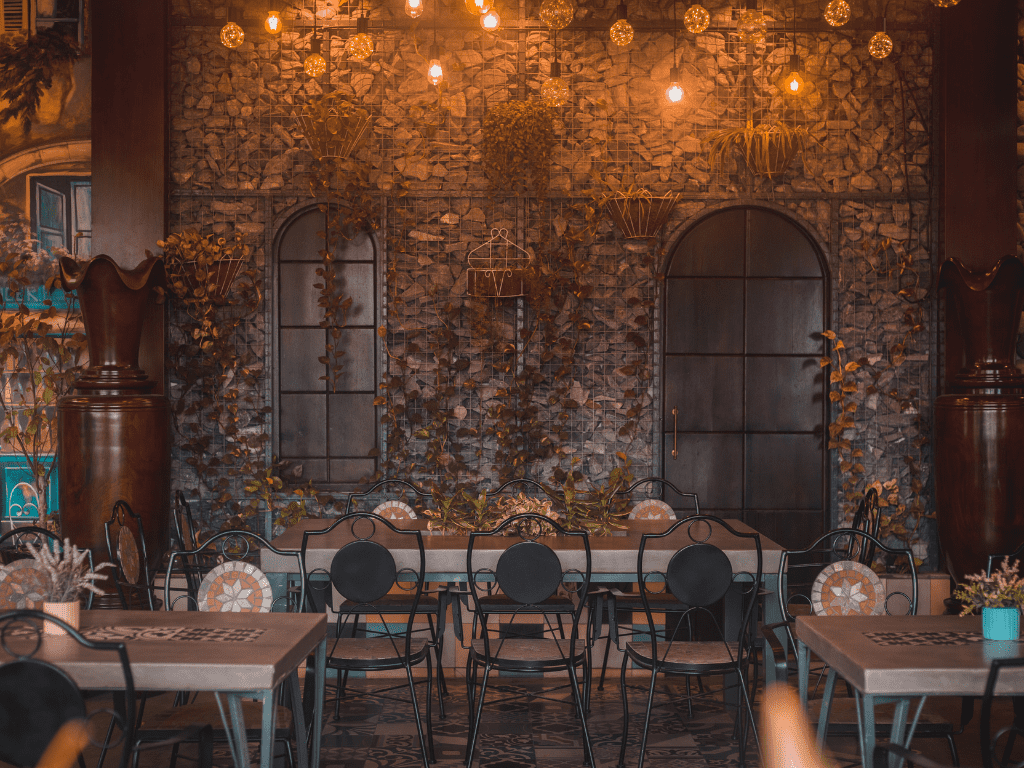 The hotel features spacious guest rooms with cozy fireplaces and private balconies, perfect for taking in the beauty of the outdoors. In addition to these luxurious accommodations, this hotel offers an array of amenities, including a heated outdoor pool, tennis courts, and an on-site spa.
The Ahwahnee Hotel also boasts a variety of award-winning restaurants that serve both local specialties and international cuisine. Guests can enjoy the relaxed atmosphere in the hotel's grand dining room or its cozy lounge area, complete with a crackling fireplace and live music.
As one of the most luxurious holiday destinations in California, it's no wonder that the Ahwahnee Hotel has been drawing guests for over 75 years. With its sumptuous lodging options and breathtaking views of Yosemite Valley, this hotel truly offers an unforgettable experience.
What is Ahwahnee Hotel?
The Ahwahnee offers a variety of accommodations, including standard rooms, suites, and cabins.
The Ahwahnee is a perfect spot for nature lovers, offering easy access to the park's many trails and attractions.
For those looking to relax, the hotel has an on-site bar, library, and lounge where guests can enjoy drinks or simply take in the views.
One of the most unique resort hotels in North America, this hotel was built in 1927 and is a National Historic Landmark. A great place to see Yosemite Falls, Half Dome, and Glacier Point is the Ahwahnee Hotel, which is located in the heart of Yosemite Valley.
Stenciling, woodwork, lighting fixtures, and China designs are just a few examples of how these components may be seen throughout the hotel. Each space has been thoughtfully created to be comfortable, beautiful, and reflect the environment.
The Ahwahnee Hotel's magnificent public halls with its enormous stone fireplaces, huge hand-stenciled beams, rich tapestries, and beautiful stained glass are some of its most adored features.
Pricing
The Ahwahnee Hotel is not your average run-of-the mill hotel. Rooms priced at $518 per night. It's a luxurious destination that offers guests an unforgettable experience. The pricing for this type of lodging can be expensive, but if you're looking to splurge on a once-in-a-lifetime vacation then it's definitely worth considering.
Features
-121 ADA/Handicap Accessible Rooms
-Hotel Ahwahnee dining area
-ATM/Bank
-Enterprise Center
-Consultancy Services
-Gifts store
-Lounge/Bar Facilities for Meetings
-Candy store
-Mountain WiFi is the only available WiFi, and it is only available in public areas and guest rooms
First Impressions
Ahwahnee is a beautiful place located in California's Yosemite National Park. The Ahwahnee Hotel stands tall among the granite cliffs and towering trees, offering guests a luxurious stay in an otherwise rugged landscape.
The hotel itself is breathtakingly beautiful, with its redwood beams, hand-crafted furniture, and unique artwork adorning the walls. The onsite dining room serves local, organic ingredients and offers a unique take on classic American dishes.
You can spend hours exploring these natural wonders or simply sit back and relax in an Adirondack chair, taking in the fresh mountain air. There are also several activities available to guests such as horseback riding, fly fishing and rock climbing.
All in all, my first impressions of Ahwahnee were overwhelmingly positive. From the warm hospitality of the staff to the breathtaking views of nature, Ahwahnee is a truly special place that I will be sure to visit again.
Whether you're looking for an adventure or just a chance to relax and take in the scenery, the Ahwahnee Hotel is the ideal getaway destination.
Thoughts on Using Ahwahnee Hotel
I stayed at the Ahwahnee Hotel for a total of four nights, and I absolutely loved it!
My stay at the Ahwahnee Hotel was simply incredible! From the moment I stepped in, I felt like I had been transported to a bygone era. The rustic architecture and stunning views of Yosemite Valley were breathtaking.
The rooms were spacious and well-equipped with modern amenities such as free Wi-Fi and flat-screen TVs. I also enjoyed the variety of activities that were available, including guided hikes and horseback riding. The staff was friendly and accommodating, making for a truly enjoyable stay!
If you're looking for a unique getaway destination with plenty of activities to choose from, then the Ahwahnee Hotel is definitely worth considering.
Overall, Ahwahnee Hotel is an ideal place for people looking for an unforgettable experience in one of the most beautiful places on Earth. For those seeking a luxurious getaway with all the comforts of home, Ahwahnee Hotel is a great choice.
My Results/Verdict
From the rustic architecture and stunning views of Yosemite Valley, to the modern amenities like free WiFi and flat-screen TVs, I highly recommend Ahwahnee Hotel for anyone looking for a luxurious getaway in an unforgettable destination. Even with some activities being unavailable currently, this hotel still has so much to offer and is a great choice for your next vacation. Highly recommended!
Pros:
-Beautiful Views
-Historic Hotel
-Luxurious Amenities
-Variety of Activities
Cons:
-Some Activities Unavailable
FAQ
Q: Is there a pool at the Ahwahnee Hotel?
A: Yes, there is an outdoor pool at the Ahwahnee Hotel.
Q: Does the hotel offer free wifi access?
A: Yes, the hotel offers free Wi-Fi access.
Q: Are there any guided hikes or horseback riding activities?
A: Yes, the hotel offers guided hikes and horseback riding. However, some of these services are currently unavailable.
Q: Is there room service available at the Ahwahnee Hotel?
A: No, unfortunately room service is not currently available at the Ahwahnee Hotel.
Q: Is the Ahwahnee Hotel pet-friendly?
A: Yes, the hotel is pet-friendly. However, there are certain restrictions and a fee may apply. Please contact the hotel for more information about their pet policy.