The best Istanbul hotels, chosen by our experts, including luxury hotels, boutique hotels, beach hotels, budget hotels and other hotel deals. Read our reviews before you book your hotel in Istanbul.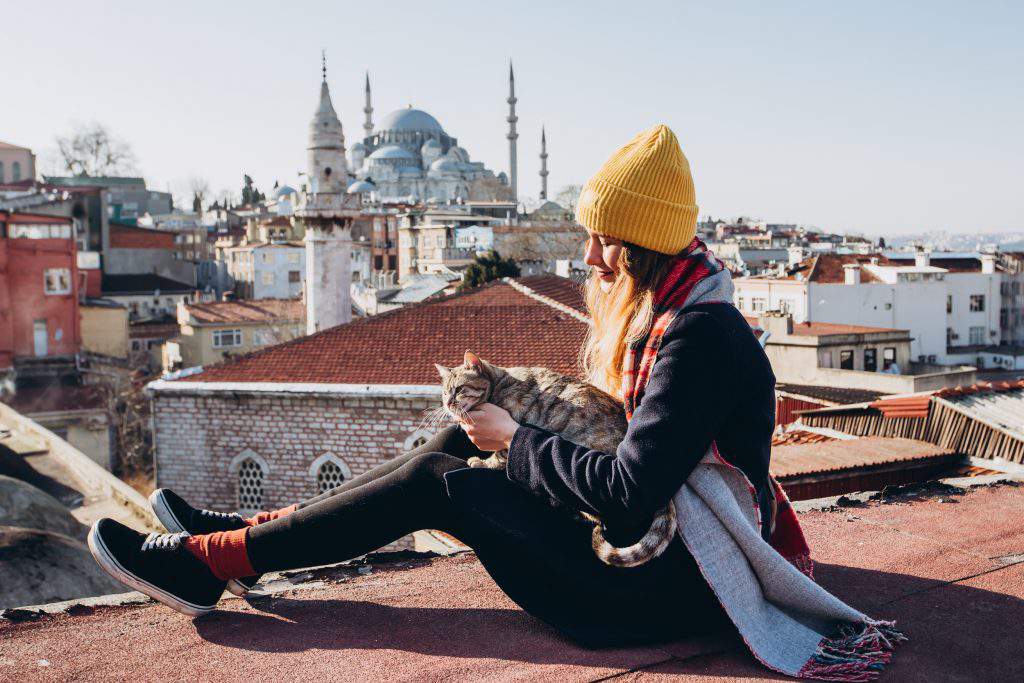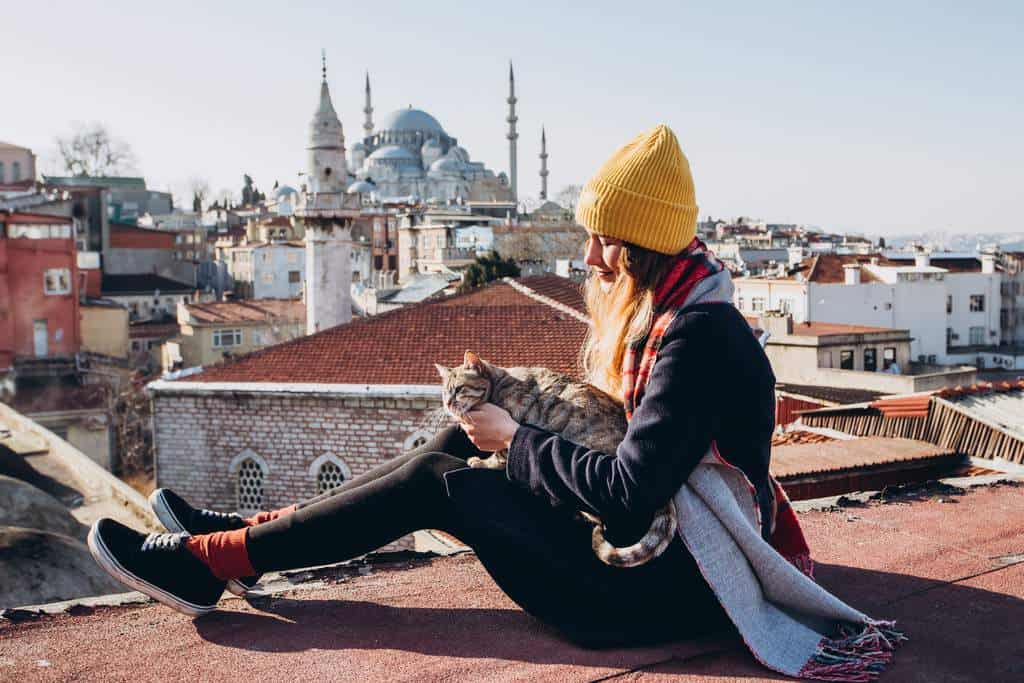 Hotel phone number: +902123814000
The Four Seasons is Istanbul's best hotel. It is located in Bosphorus. In fact, in the old days, it was an Ottoman palace. It has an excellent swimming pool, a luxury spa, great restaurants, and wonderful suites.
These features, together with the incredible location and topnotch service, definitely makes staying here an extraordinary experience. It is definitely a 5-star hotel.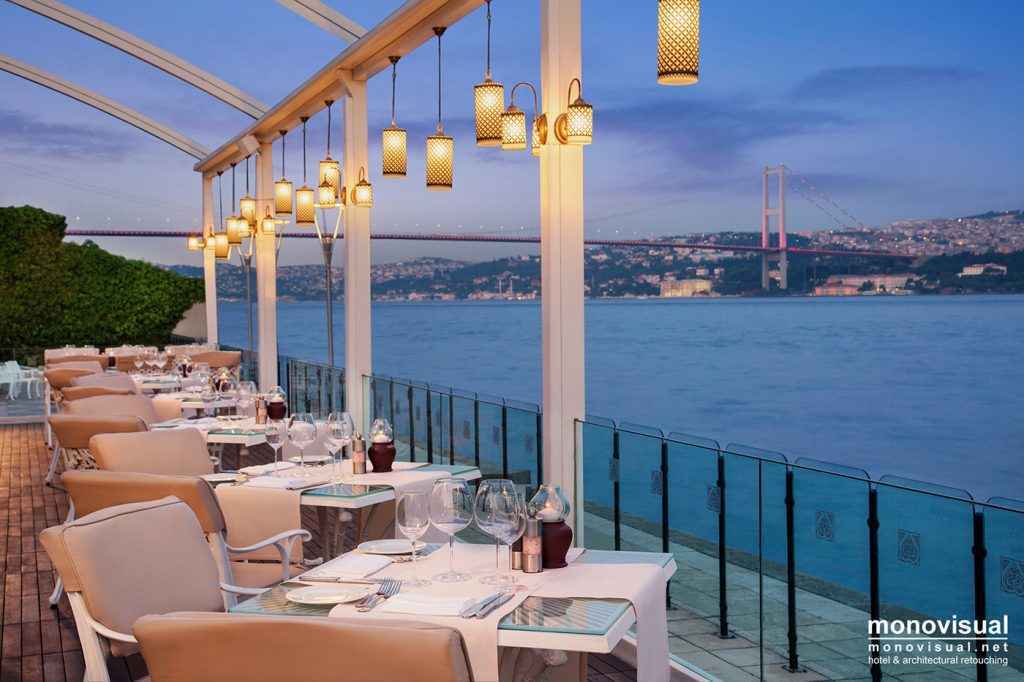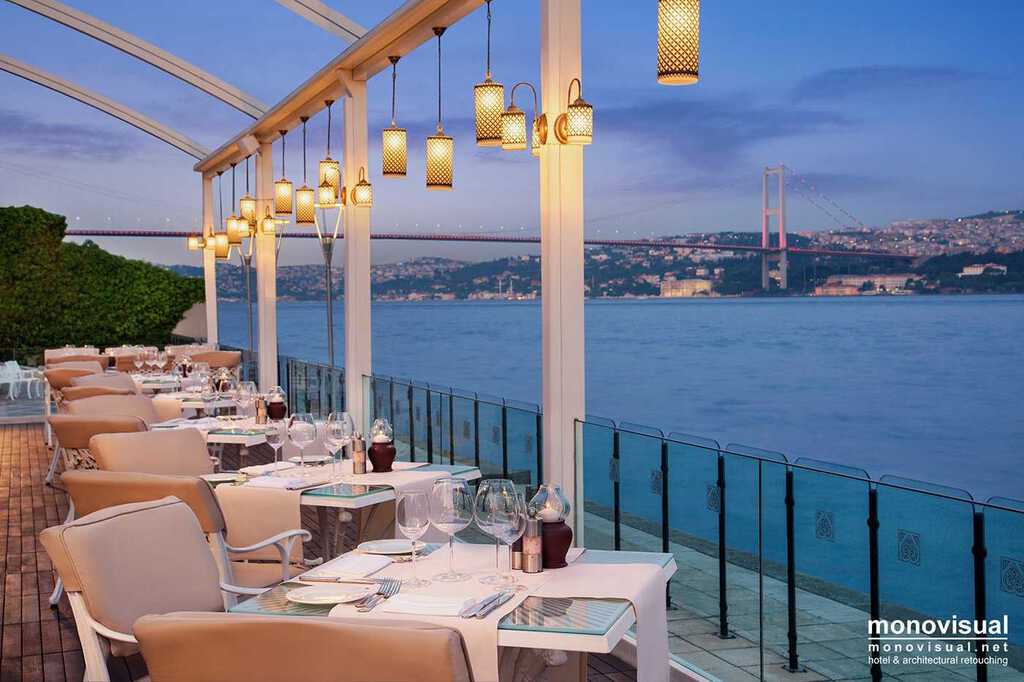 A palace in the 1800s was later converted to this magnificent Hotel.  This Hotel has a huge pool that overlooks the Bosphorus. Additionally, it has large suites that are stunningly decorated.
One thing that stands out is a Turkish bath in their magnificent spa. You can reach them through their Hotel phone: +90 212 326 4646.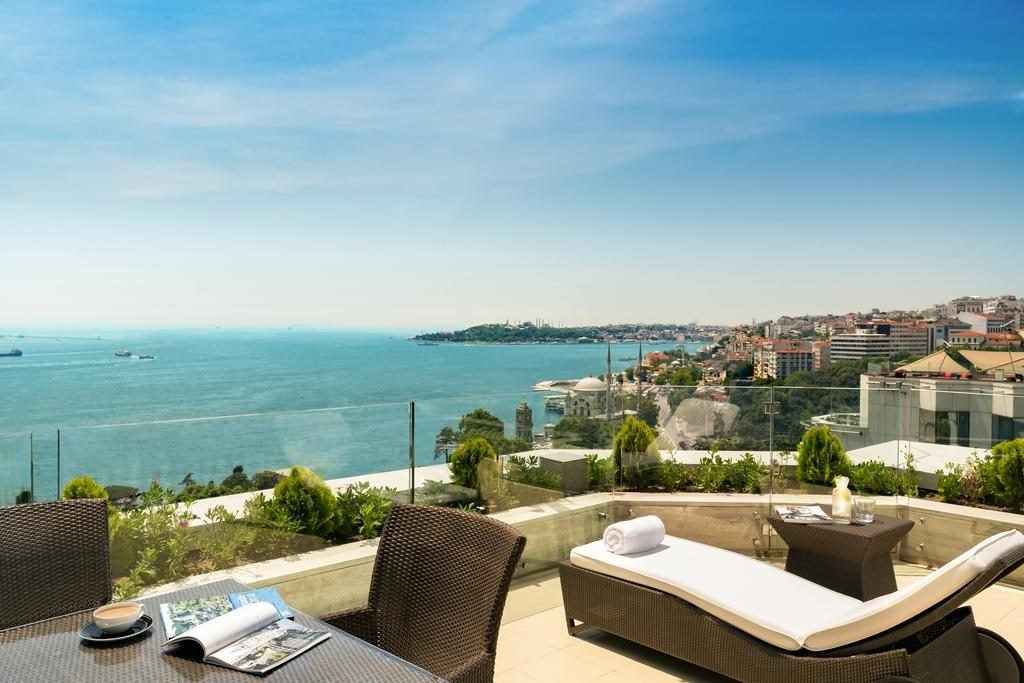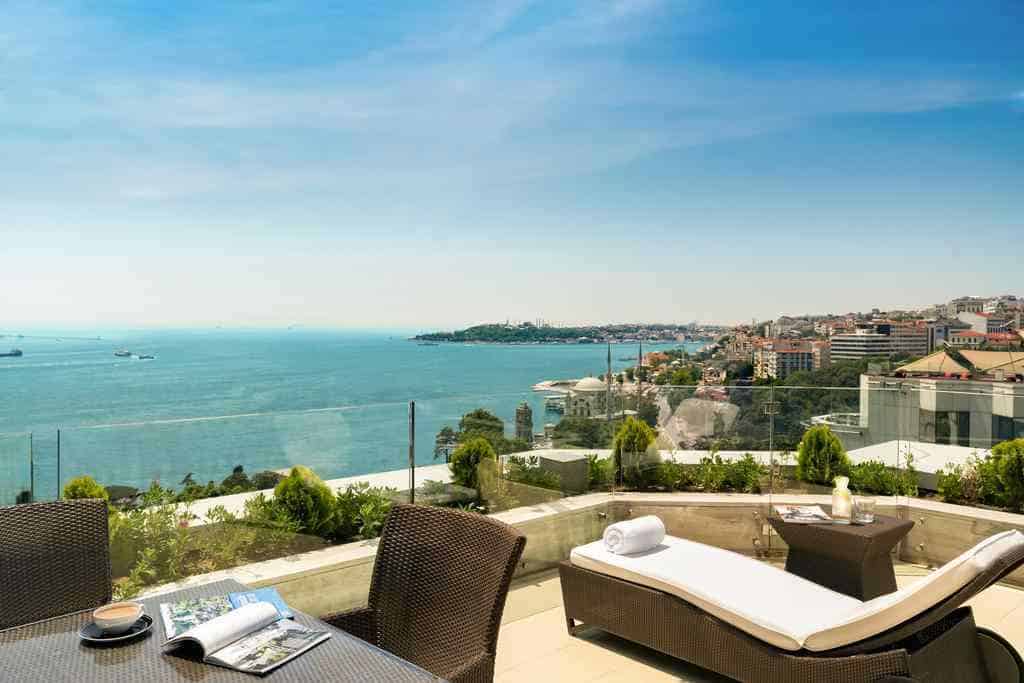 Swissotel is a huge chain of hotels that attracts a lot of tourists from all over the world. Located in Besiktas, feel free to contact the hotel management through their phone number +90 212 326 1000. They're very popular for their great views from the pools.
Additionally, it provides unmatched services. The wonderful suites, one and two bedroom, looking onto the Bosphorus provide an exhilarating experience. This luxurious hotel is a suitable place for families and business travel needs.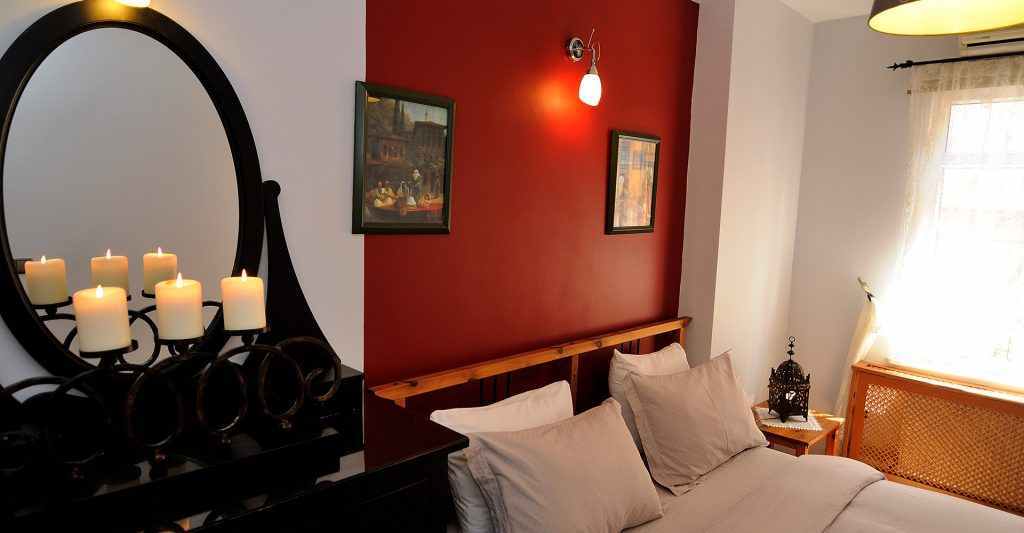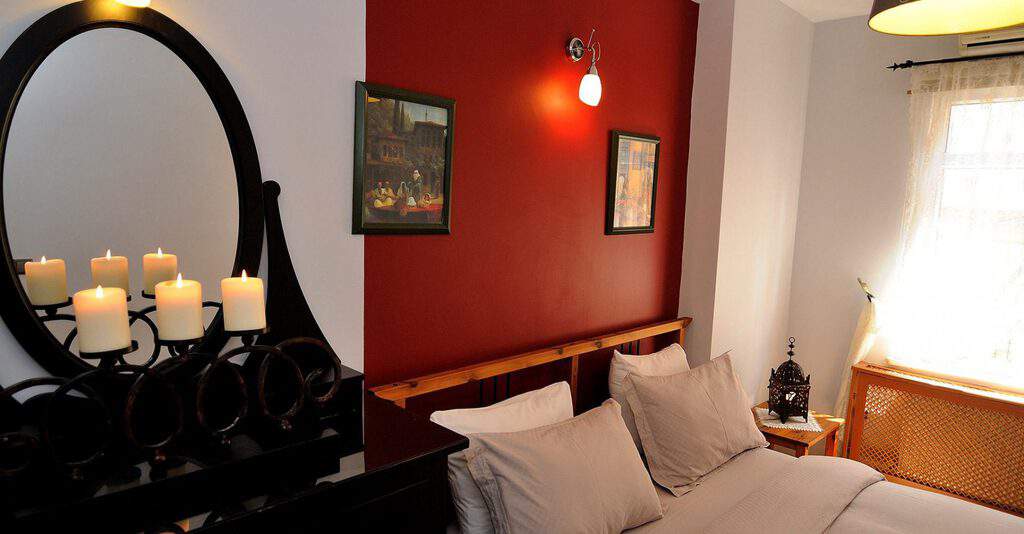 If you would fancy a family owned and operated hotel located in a residential area, then this might be an ideal hotel for you. This small yet charming hotel is just a 5-minute walk to the Hagia Sophia, Blue Mosque and Topkapi Palace.
Enjoy your stay with the hospitality of a warm and welcoming host. Here is their hotel number +90 212 518 8465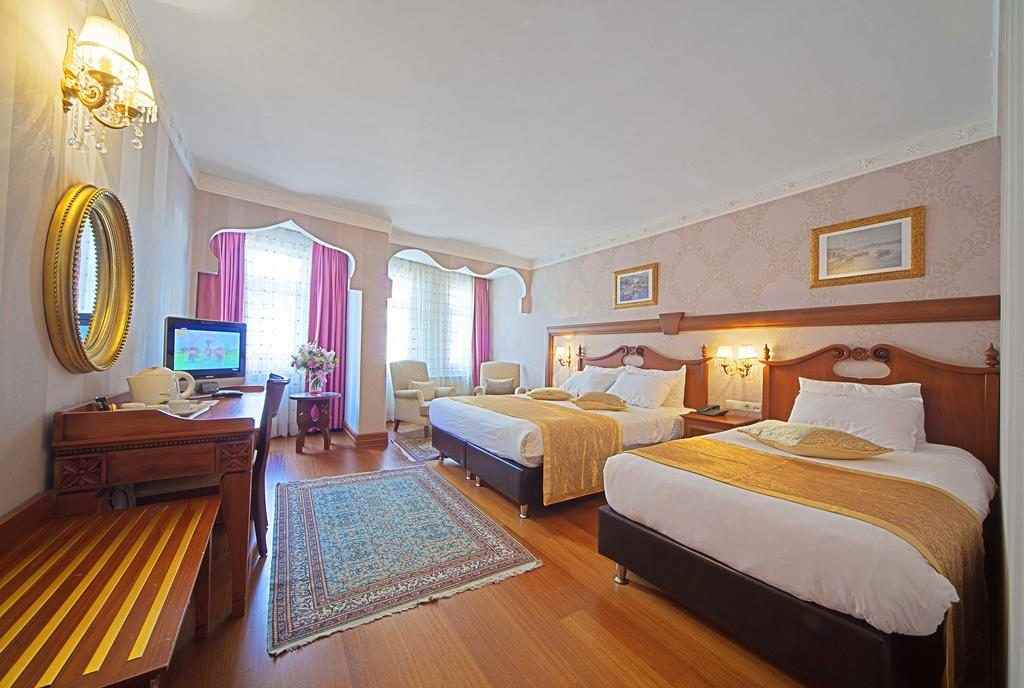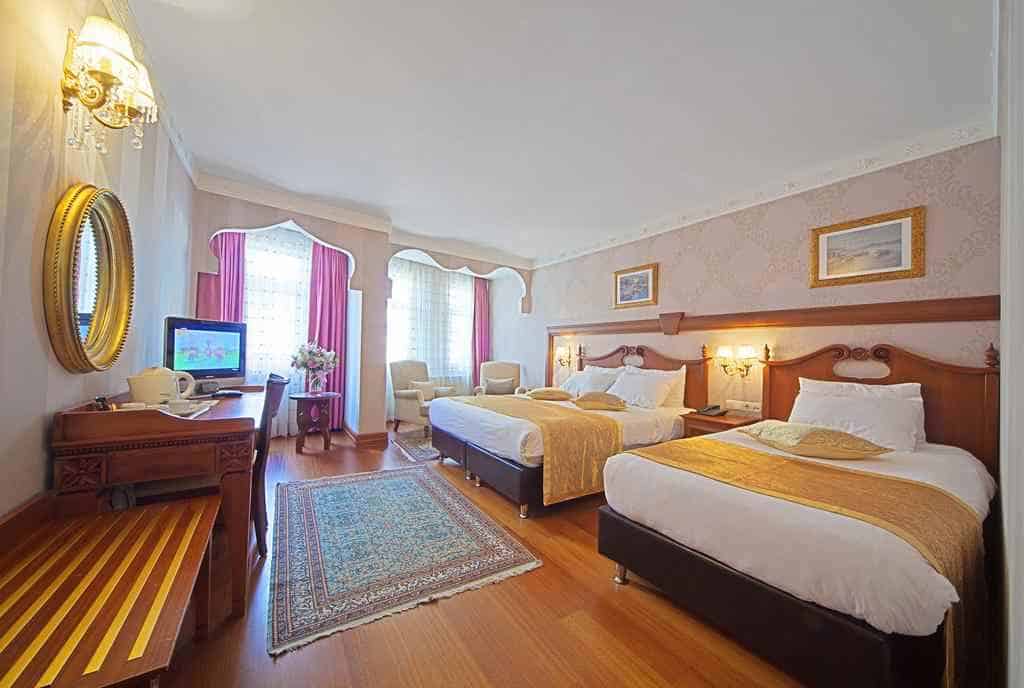 Azade hotel is located in Sultanahmet's Old Town. The best part is that you get to enjoy the thrilling views from the rooftop where breakfast is actually served.
The Blue mosque is just two minutes walking distance. Their hotel phone number is +90 212517 7173.


This is yet another topnotch hotel. Because it's little, it's very warm and charming. The rooms of this hotel are simple but beautifully decorated.  Corinne Boutique Hotel is located off the fun-filled, funky and busy Istiklal Street. 
Ever heard of Istanbul's oldest Turkish bathhouse? It is just a minute away. Hotel phone +90 212 293 9494.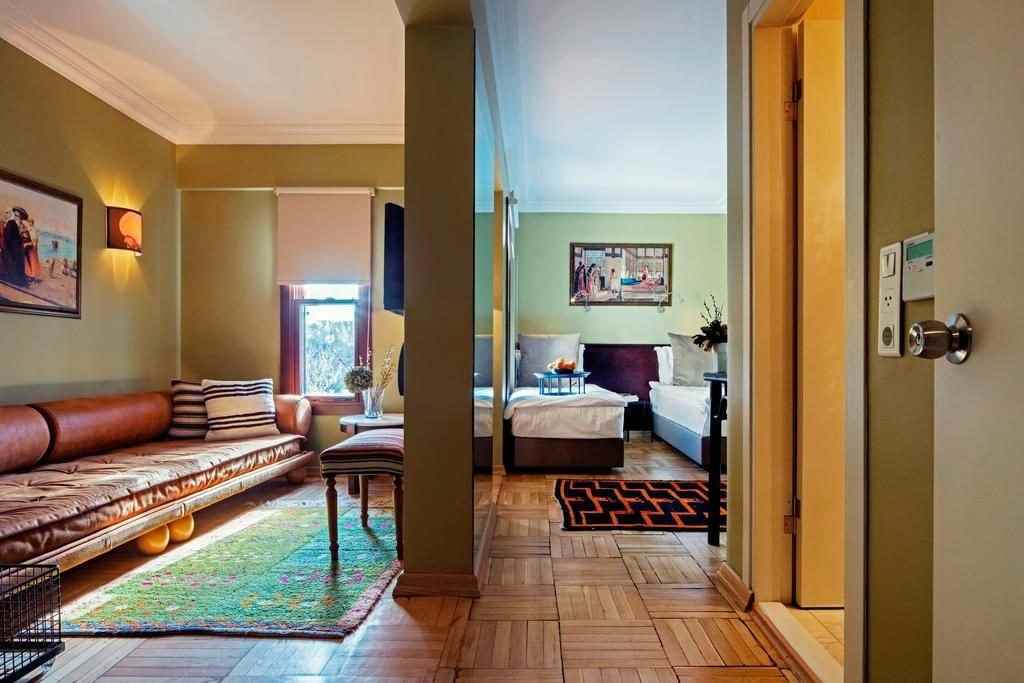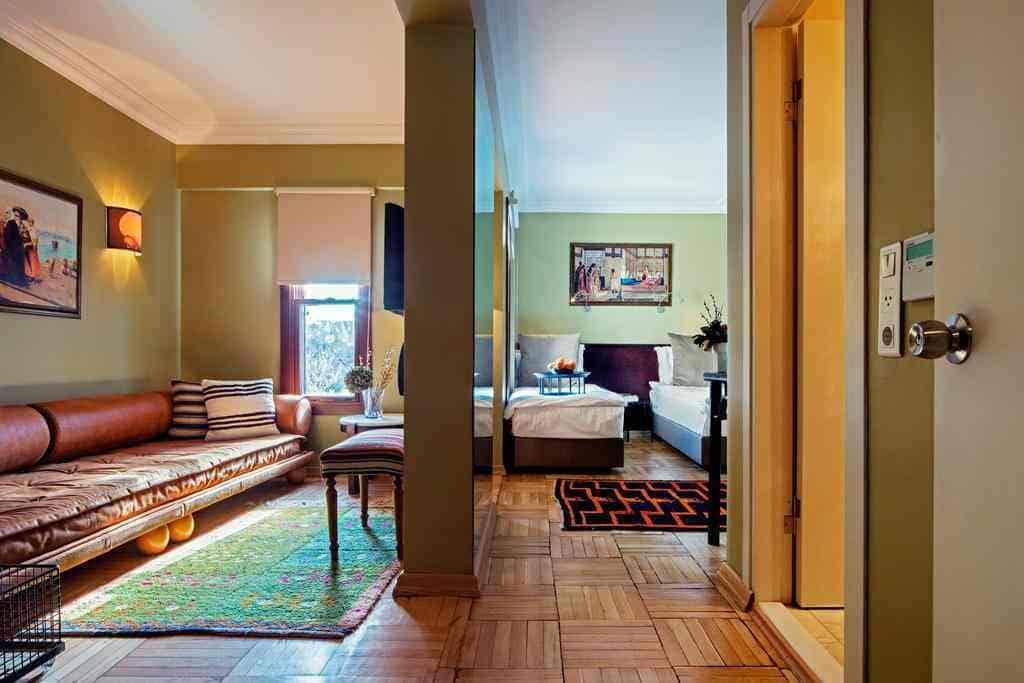 Ibrahim Pasha Hotel is also located in the old town of Sultanahmet.  It has small and simple rooms that have little touches of luxury. It is very close to the tram, so you'll have easy access to wherever you want to go.
It is on the quieter part of the city, but it's also conveniently located. You can also enjoy incredible views from the rooftop. Call the hotel via +90 212 518 0394.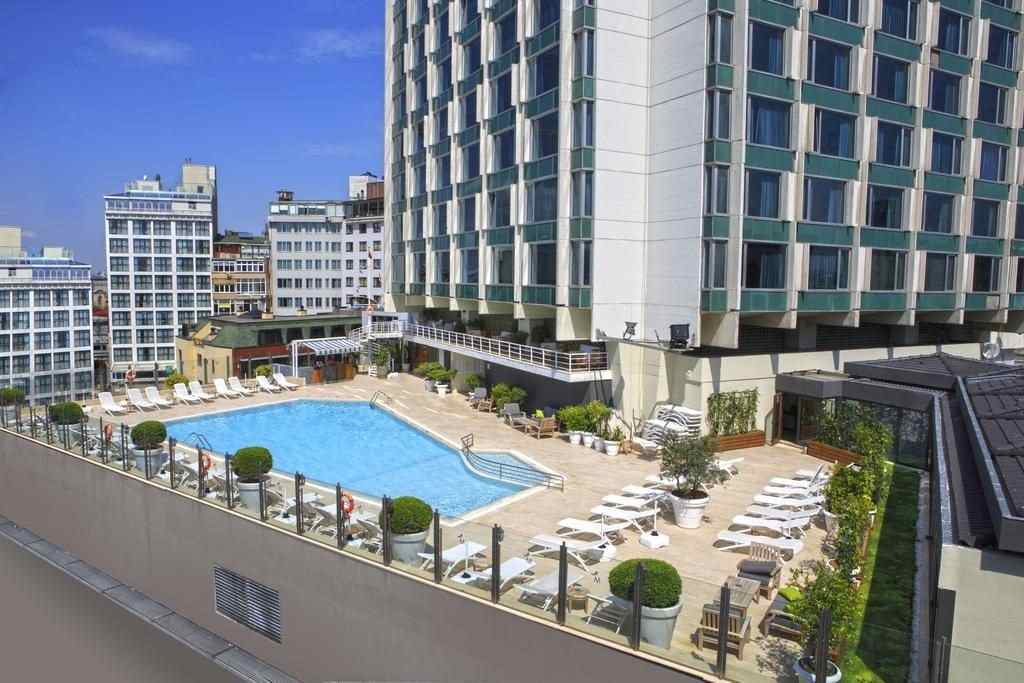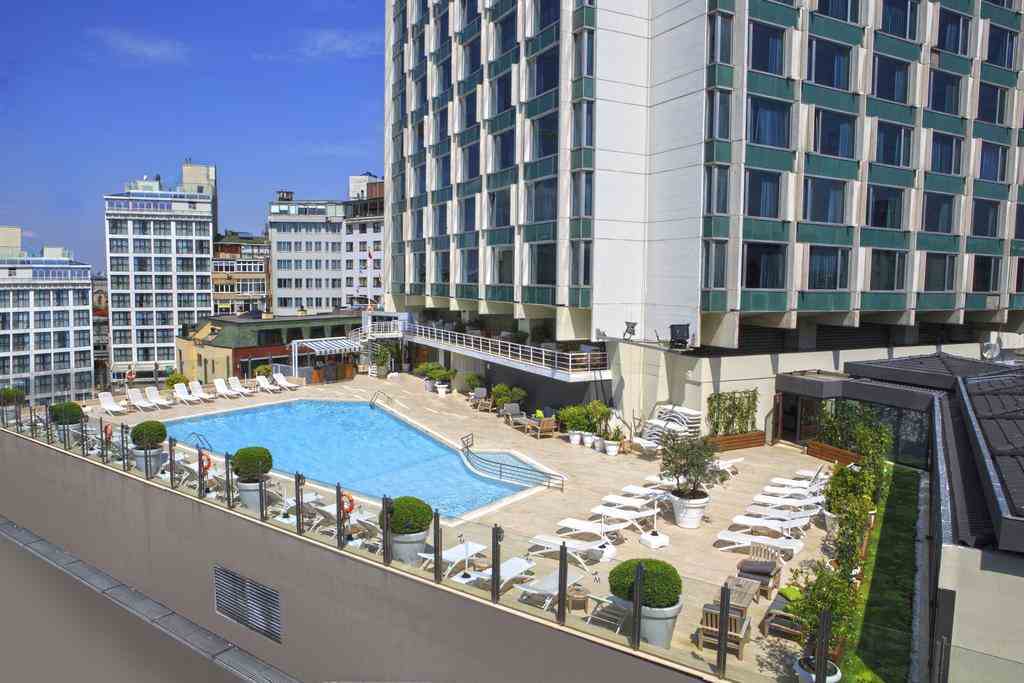 This prodigious hotel is located near Taksim Square and Istiklal Street, Beyoglu. Lots of bars, clubs, art museums, restaurant, shops, and galleries surround this hotel.
If you're looking to have a fun time, consider staying at this hotel. Additionally, you get an awesome pool and a selection of modern and clean rooms.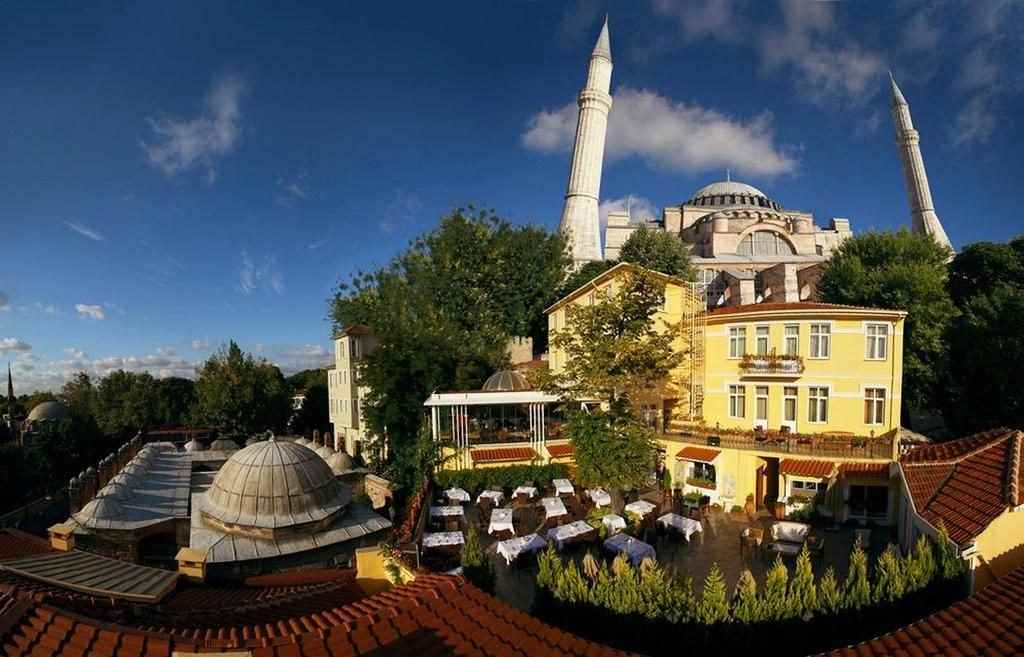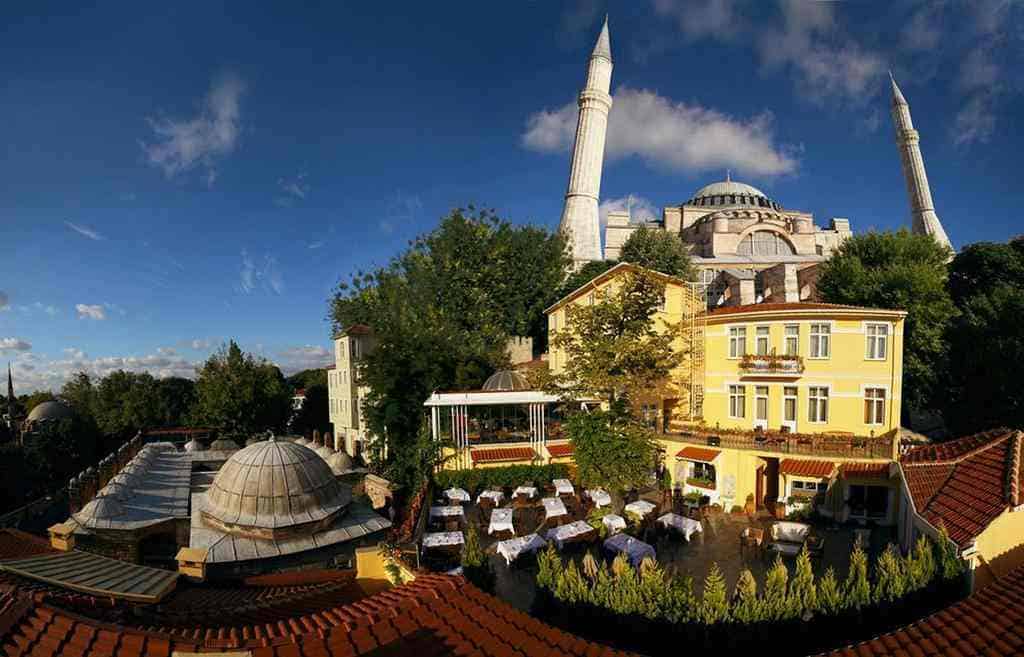 It is located very close to the Hagia Sofia, Sultanahmet. One of the outstanding features is their helpful and friendly staff. With high quality services and ideal location, you can rest assured that you will get value for money.
Their hotel phone is +90 212 513 6150.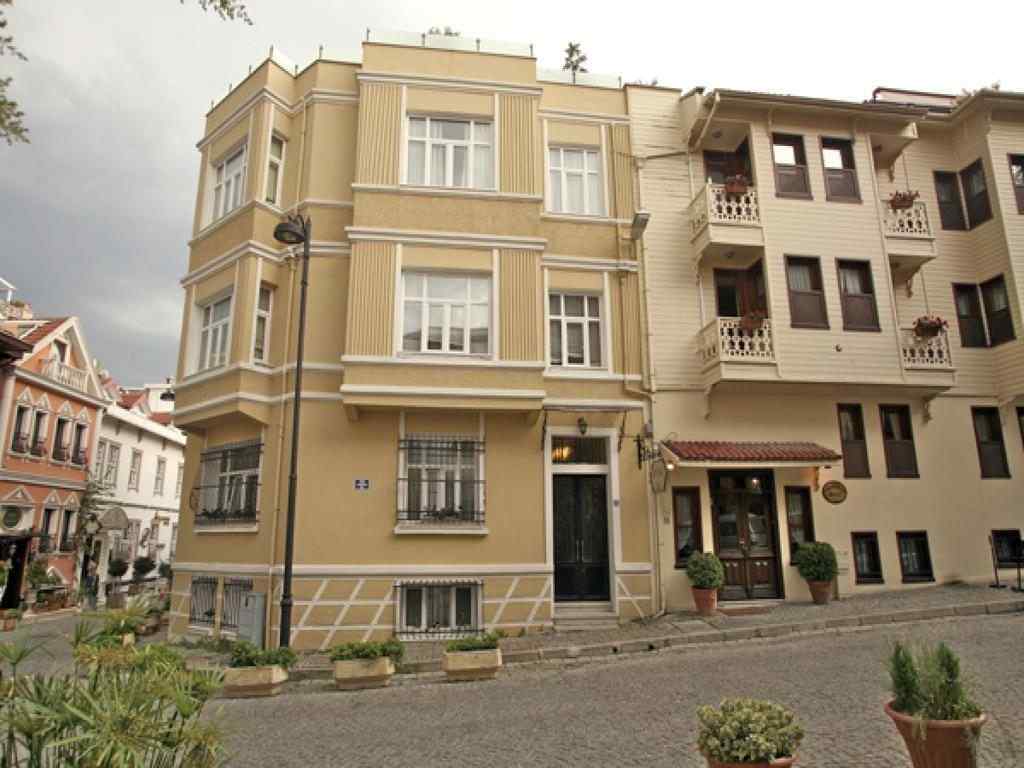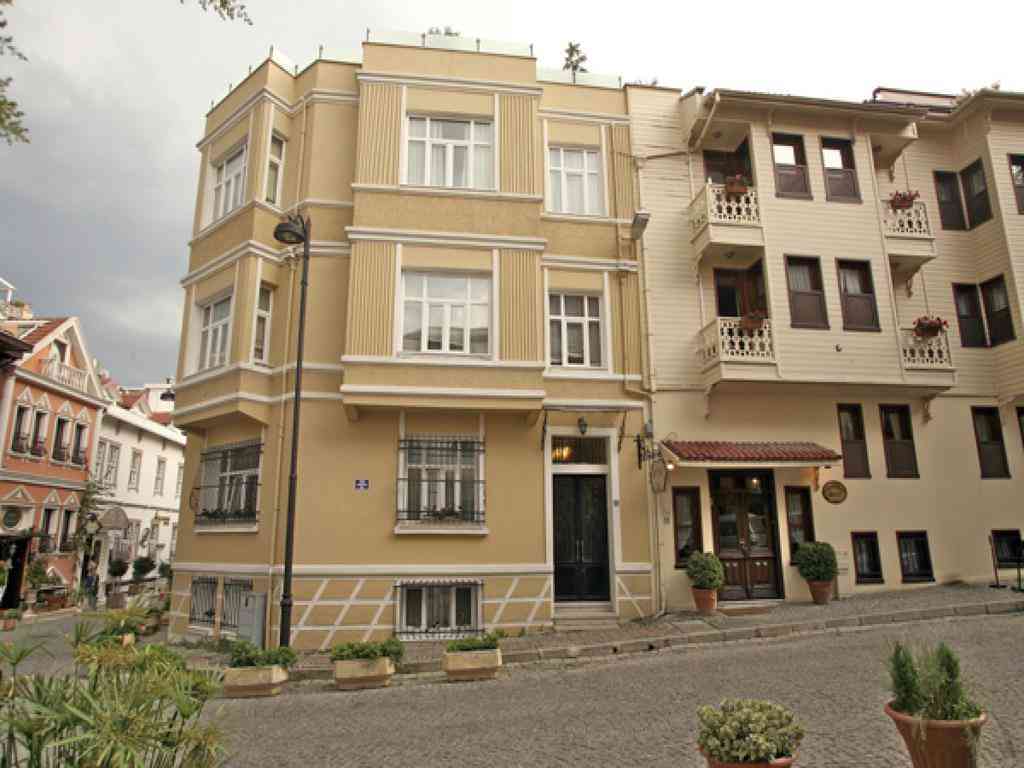 This luxurious hotel in Sultanahmet has a warm aura and beautiful finishes. It is just a walking distance from all the top sights. With rooms from more than three people and Family Suites, it is a suitable place for large parties.
Hotel phone +90 212 638-6258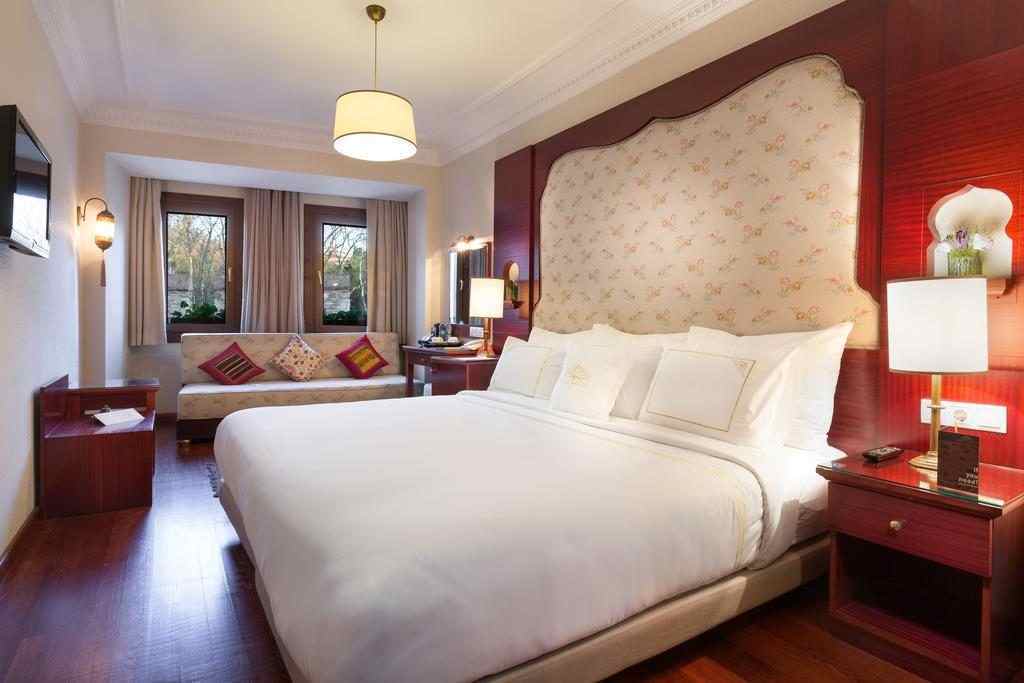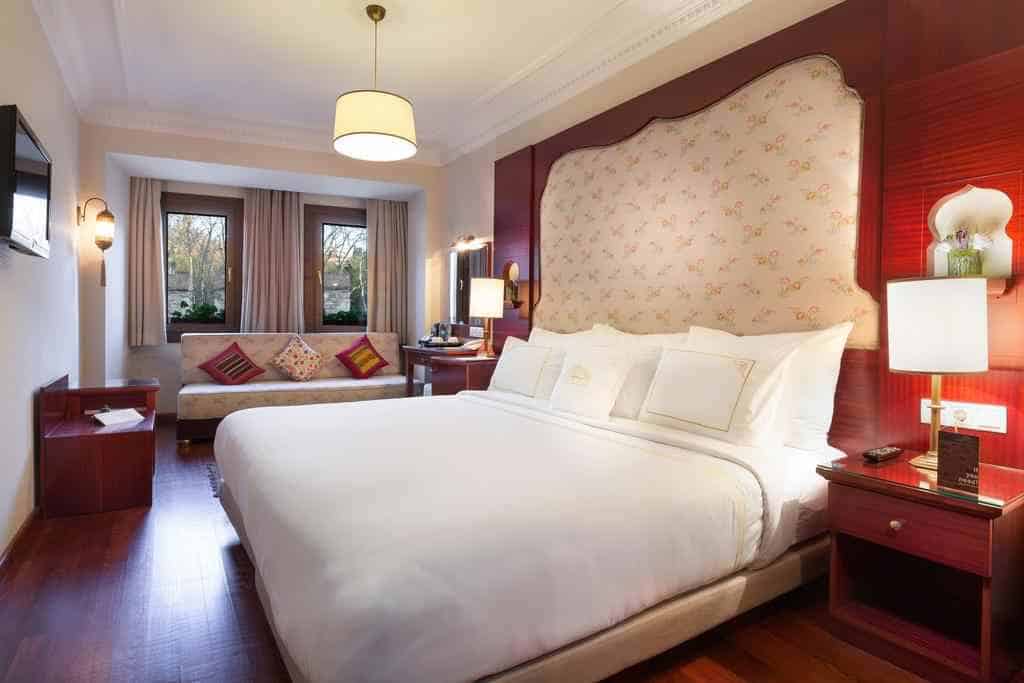 This marvelous and appealing hotel is located in a prodigous neighborhood of Sirkeci. A significant number of its rooms look onto Gulhane Park. 
Similarly, the tram and other charming hotels are just a few meters from the front yard. A unique feature of this hotel is that they offer free cooking courses and tours.
Hotel phone: +90 212 528 4344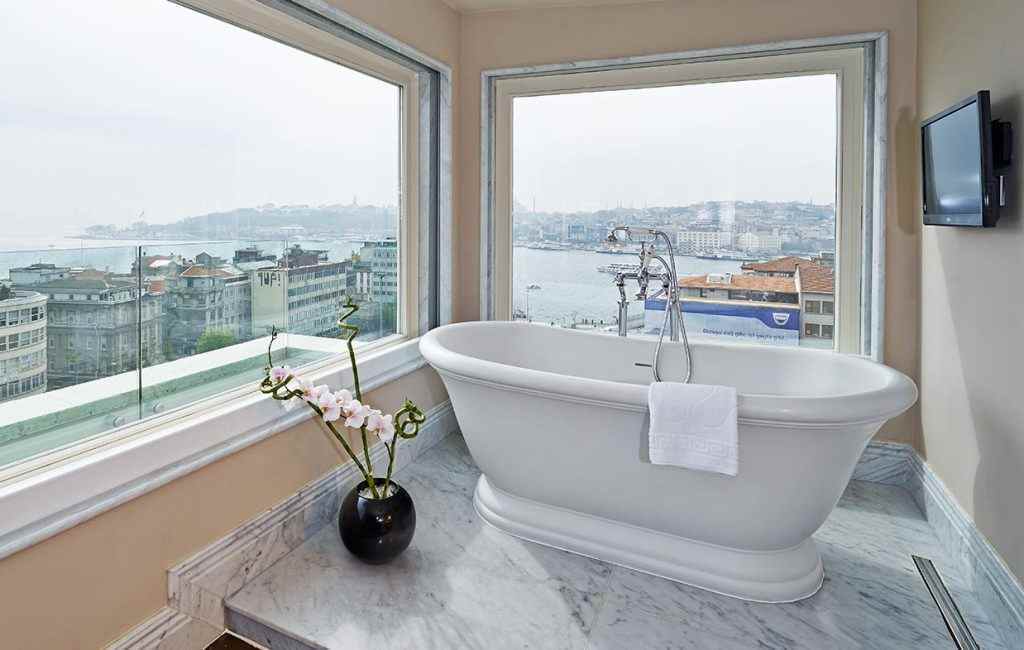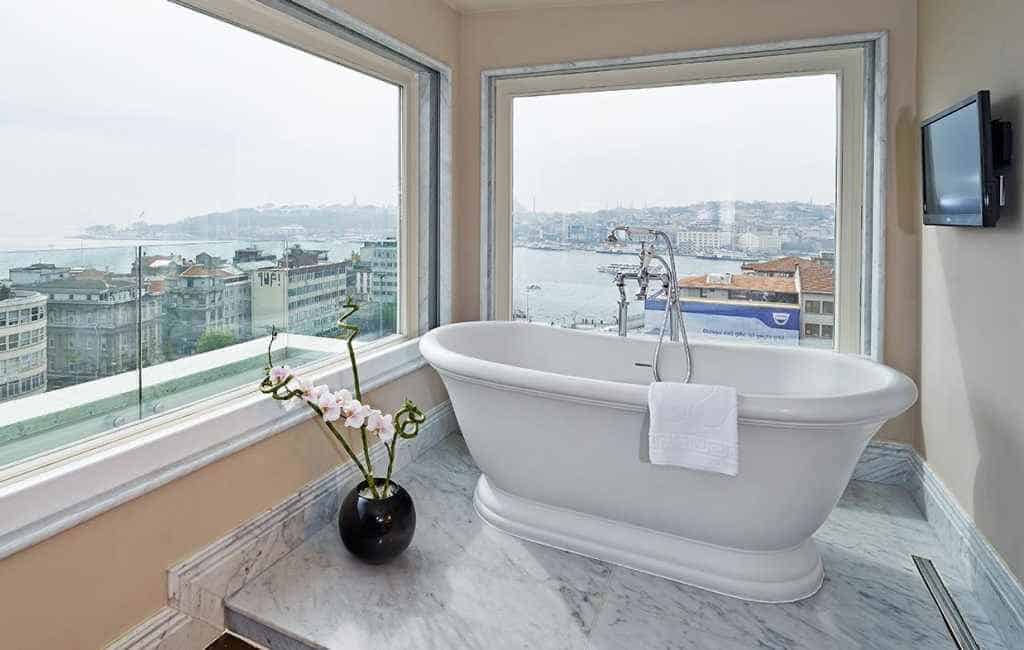 This hotel, located in Karakoy, is filled with art galleries, bars, and cafes. It is the best boutique hotel. Valt Karkoy hotel has aesthetically decorated rooms and it has rooftop bars overlooking the city and water.
The hotel's phone number is +90 212 244-6434.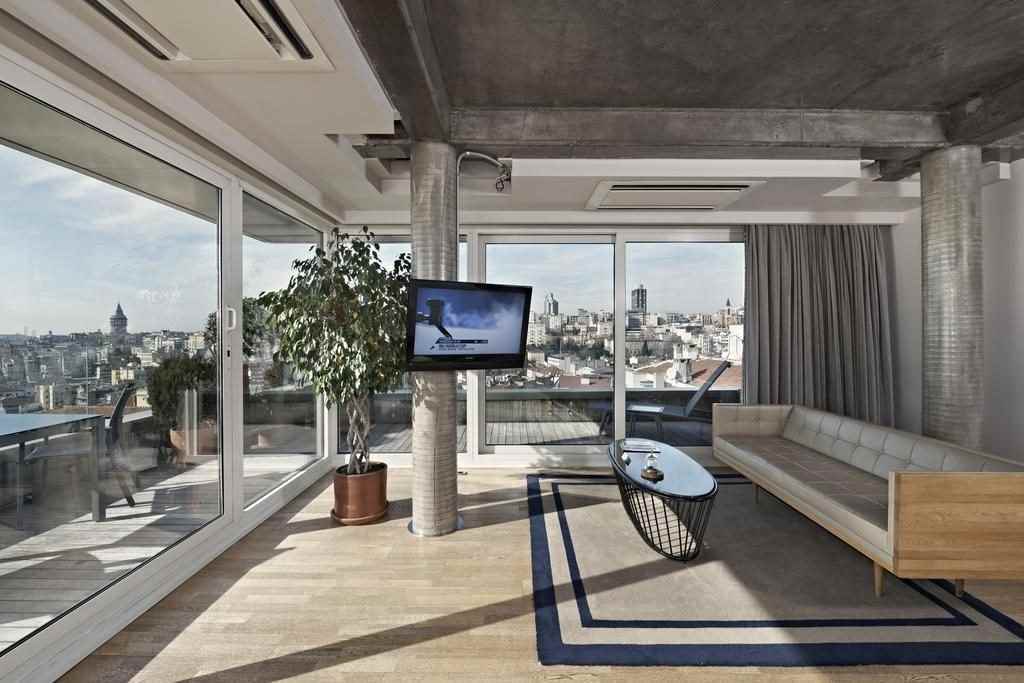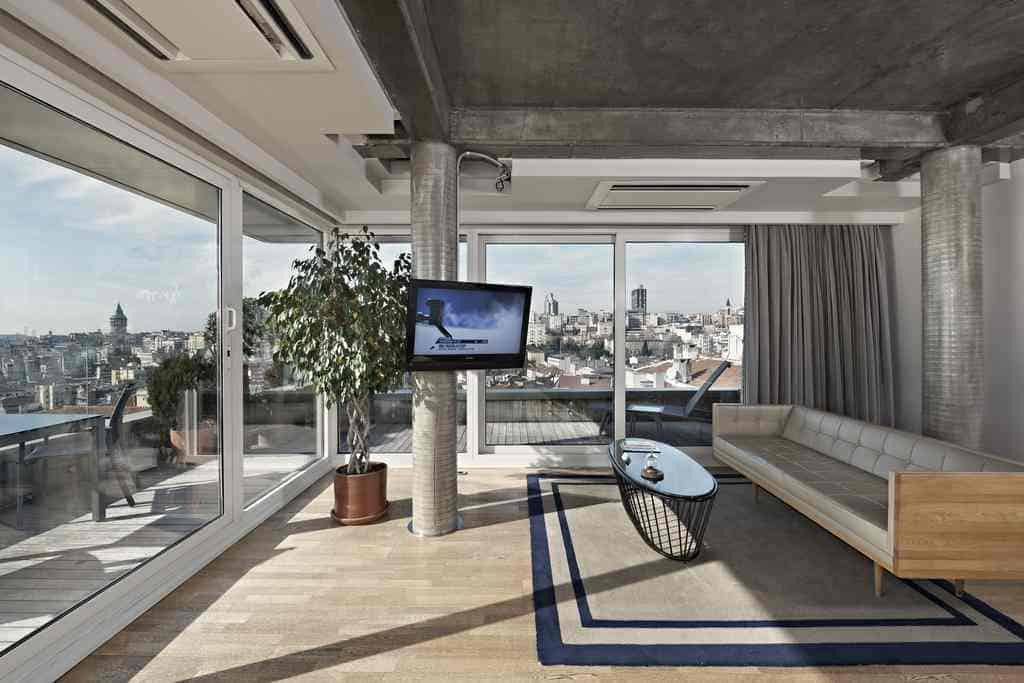 The Witt is a wonderful hotel located very close to Taskin square, Tramm, where there are so many good restaurants. They offer excellent services. All rooms in The Witt hotel have a little kitchenette.
The hotel is located in Beyoglu. Contact numbers are +90 212 293 1500.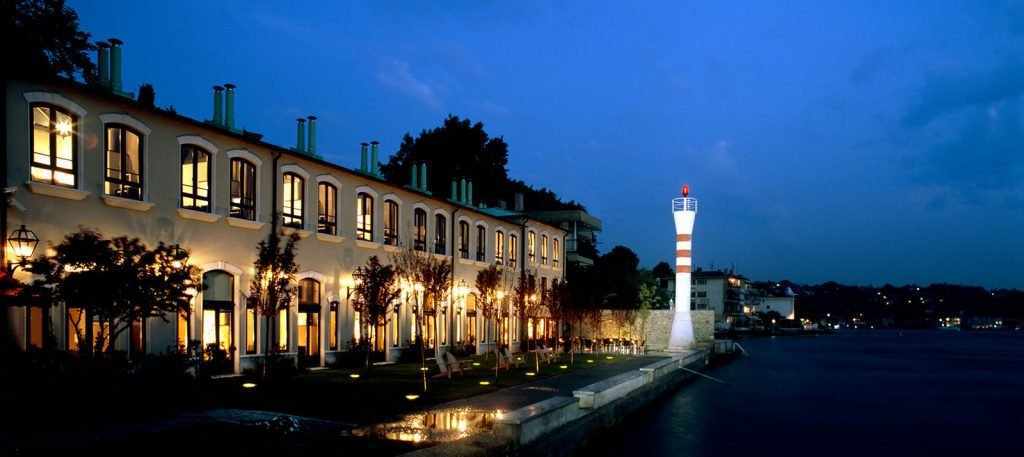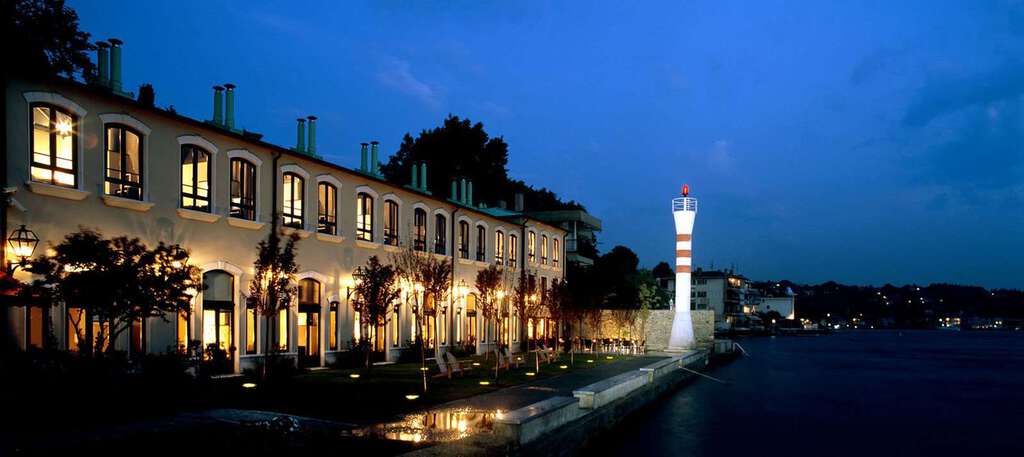 This hotel is located in Çengelköy, Istanbul. While it is not centrally located for sights, it is ideal for people who prefer a tiny boutique hotel. In fact, you can take things a notch higher by arriving at the hotel via a boat.
The hotel's phone number is +90 216 422 8000.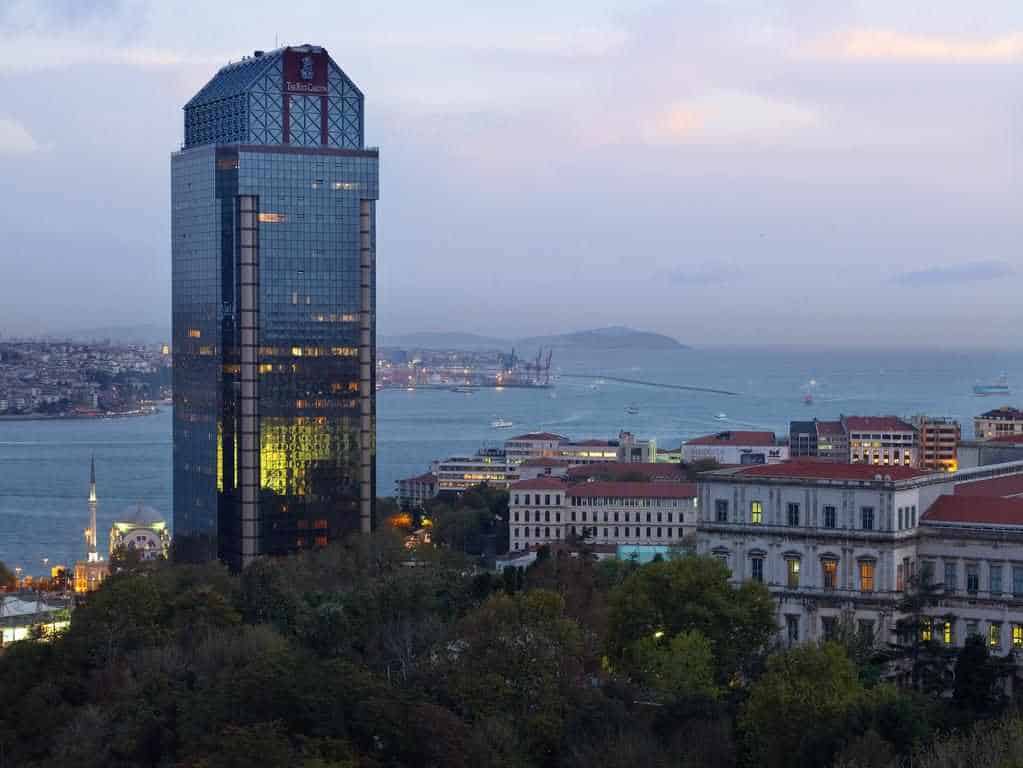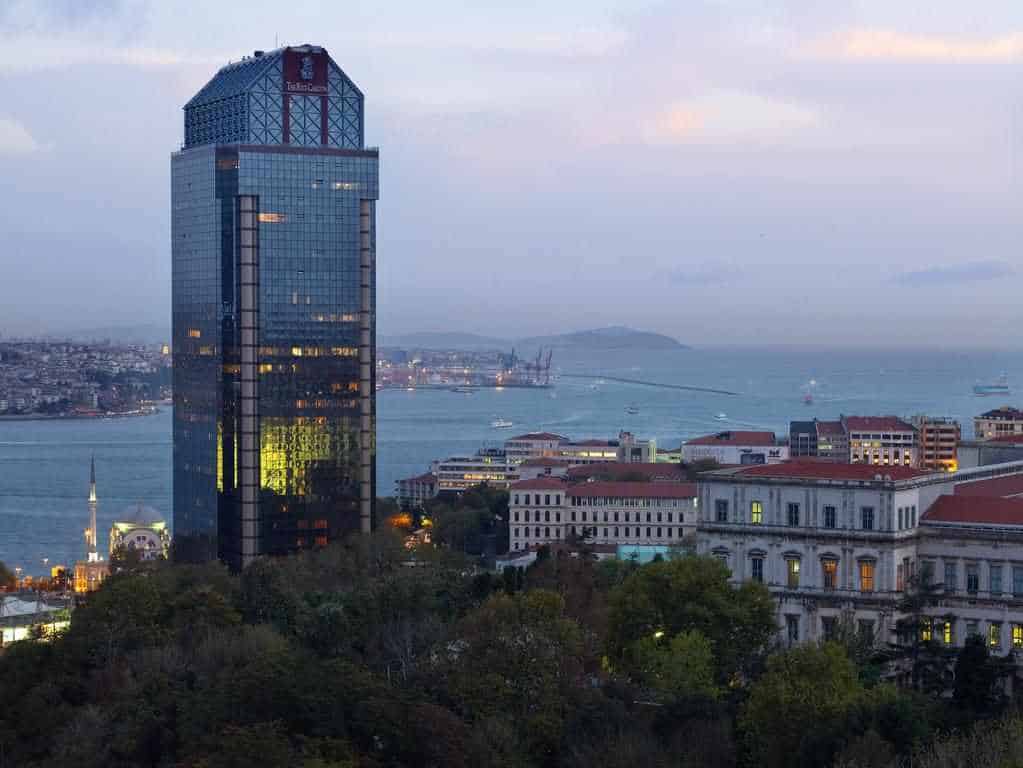 This is a good hotel for business people and tourists. In addition to having outstanding services, it has a Gym and two pools.

Ideal places for Visitors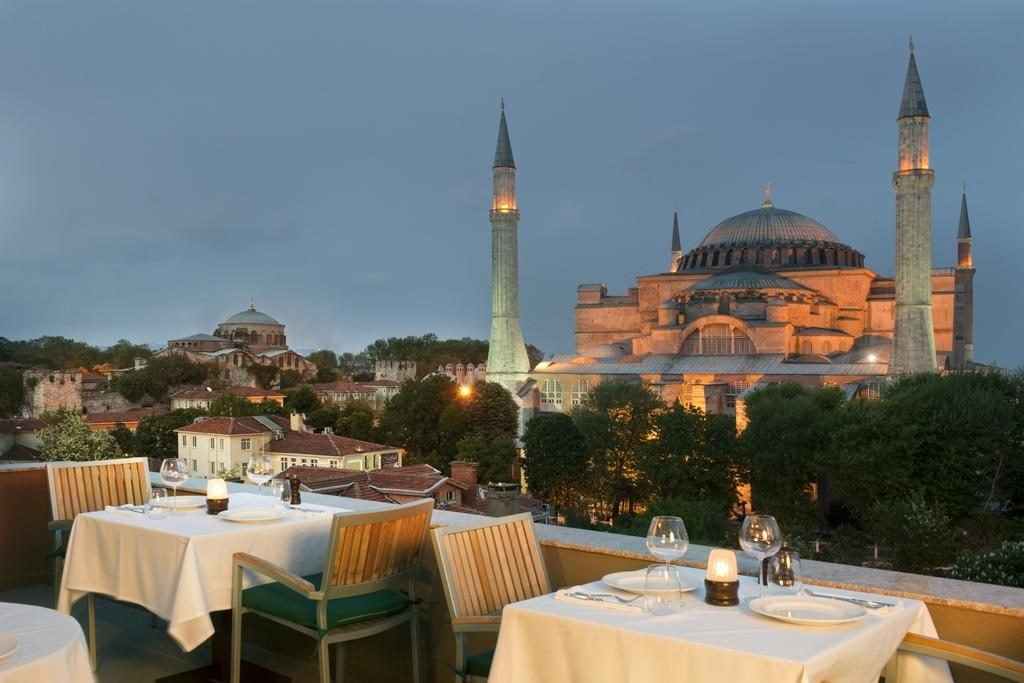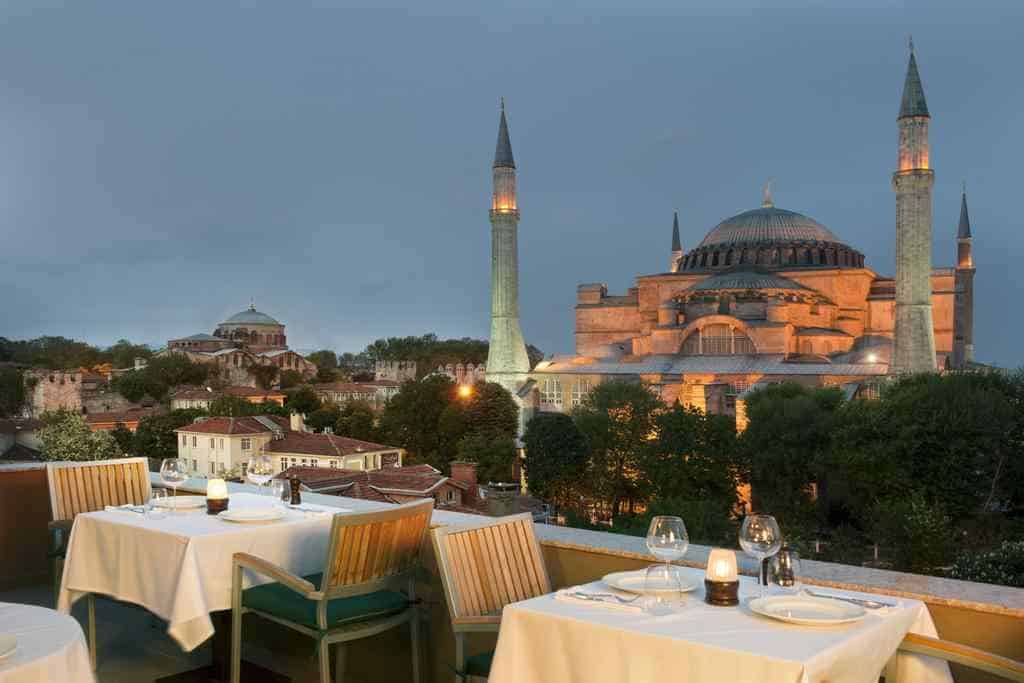 Sultanahmet showcases mosques, palaces and grand churches that were built by Otto sultans and Byzantine emperors. It is the historic heartland of the city.  As you walk through the streets, you can closely observe layers of history within public squares that held chariot races hosted by Byzantine Emperors. There are also churches that Justinian the Great built, which are millennia old, sunken cisterns that were built by Roman engineers, toms and richly colored stained glass.
It is also the home to the two most cherished monuments in turkey which are Topkapi place and Sofya. The most splendid museums that display priceless sculptures, mosaics and Turkish rugs are located in this sound of the city. 
Additionally, visitors can get to enjoy a steamy bath in an ottoman era hamam.
This place offers you an opportunity to enjoy a sip of tea at outdoor cafes found in tulip laden Gulhane. But of course this place is going to be packed with tourists. But if you wish to run away from the sightseers, you can easily take a cab to enjoy life in bars, club and restaurants in other neighborhoods. There are excellent options for accommodation in and around the blue mosque street. It offers varied prices for accommodations for all sorts of people.
Some of the best eateries in Sultanahmet
Deraliye Restaurant– Has welcoming staff, stylish surroundings, unusual and refined ottoman palace cuisine
Balikci Sabahattin– This is an ideal place to enjoy a bustling vibe. They have both outdoor and indoor seating. It also has the best fish dish in the city
Erol Lokantasi– This restaurant serves traditional food. It is a great place for affordable yet sumptuous meals.
Ahirkapi Balikcisi– This is a tiny fish joint within in a neighborhood. It offers simple food but they're all fresh. Visit them for their no-frills service. 
Seasons Restaurant-This restaurant is renowned for its Sunday brunch. As you relax in a glass pavilion, you can enjoy international food with Turkish twists.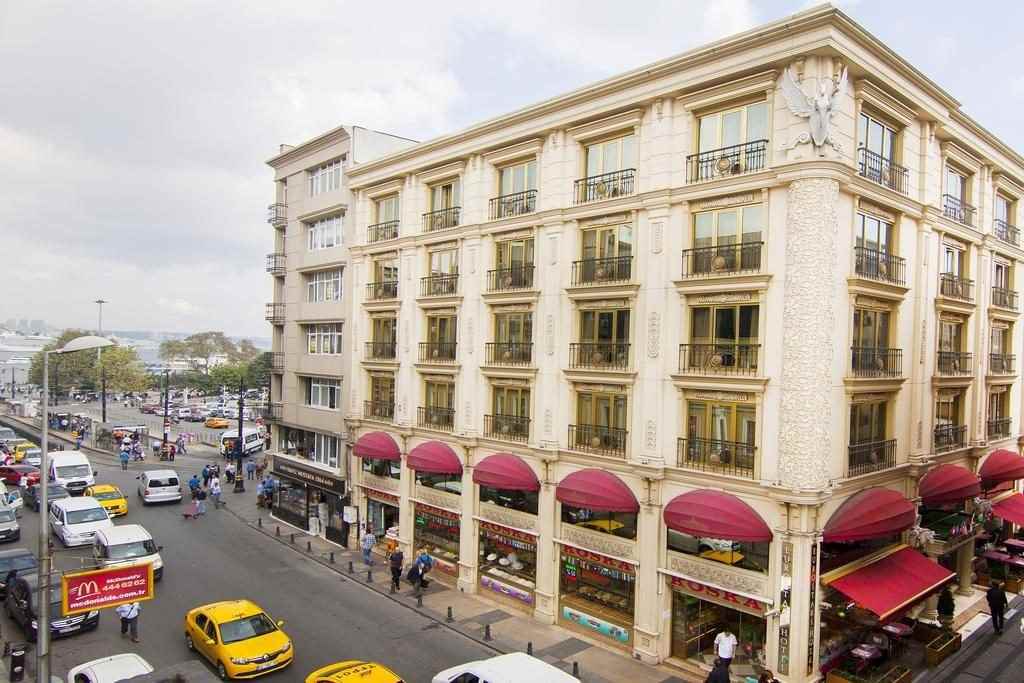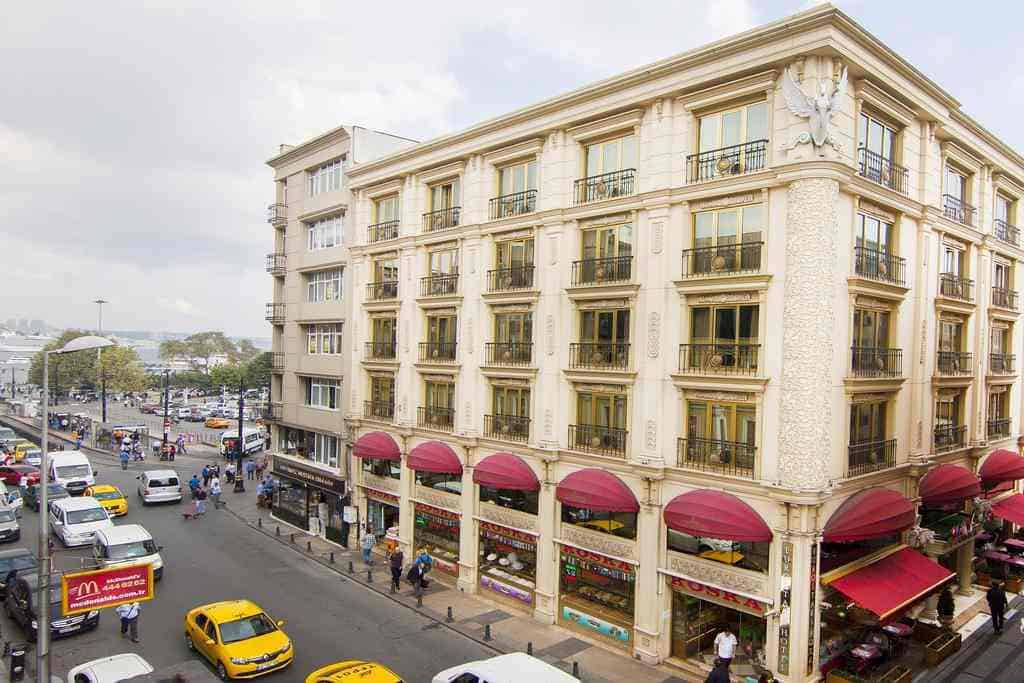 Regarded as a gateway between east and the west, Istanbul it is a significant location. This linking crossroad is more obvious at Eminomu where Sea of Marmara and Golden Horn in Bosphorus meet. Small boats, large tour boats, Golden horn commuter services arrive and depart regularly. There are numerous bazaars around the docks like the spice bazaar, which was famous during the Ottoman era, Kucuk Pazar and mercantile Tahtakale hub.
The crowd around here is a mixture of tourists and locals. In the midst of all the chaos, visitors can get their bearing and breathe at the tiny Rustem Pasa mosque. Another great place is a dockside Yenu Camii that has tapered minarets and cascading domes.
It can be easily accessed from the Beyoglu and Sultahenet by tram. The neighborhood is best explored during daytime, especially during the lunchtime.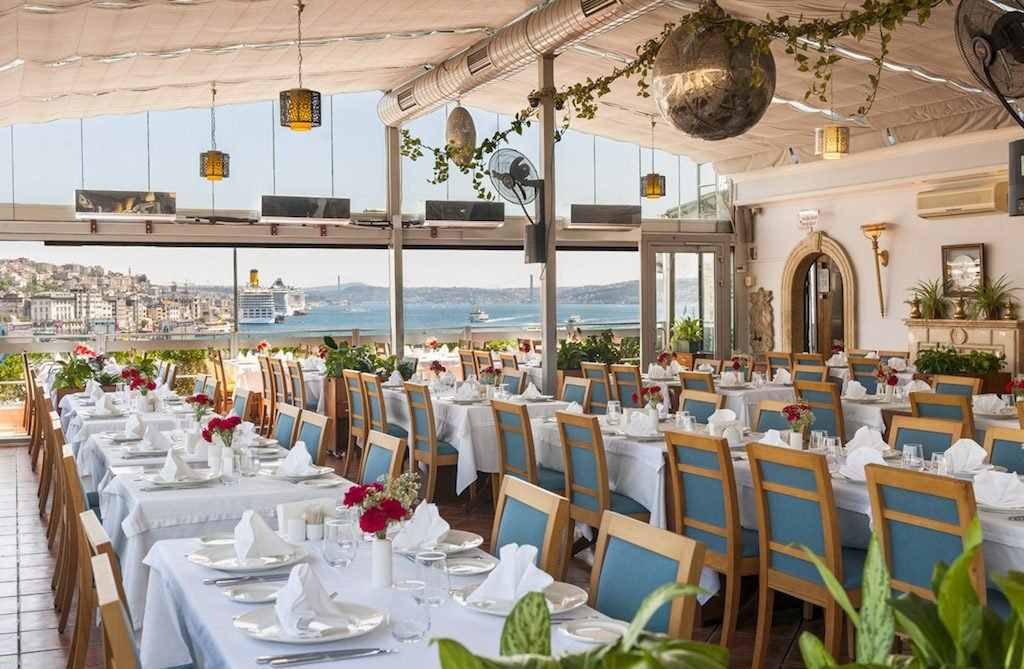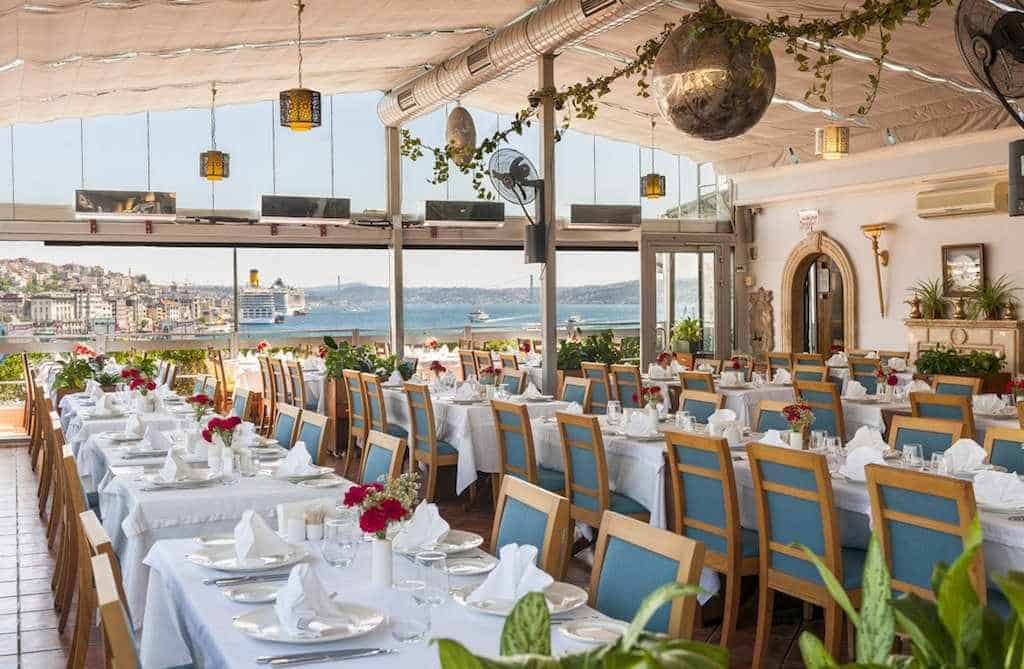 Develi Baklava – This tiny shop has only a few tables. It sells some of the best baklavas in the city
Hamdi Restaurant – Massive and authentic kebab menu, high-quality meat and spectacular views from the dining space top
Bereket Doner– Serves excellent doner kebab. The local favorite in Kucuk Pazar
Sehzade Cag Kebabi  – one of the renowned eateries in Hocasa Sokak known for Erzurum style lamb kebab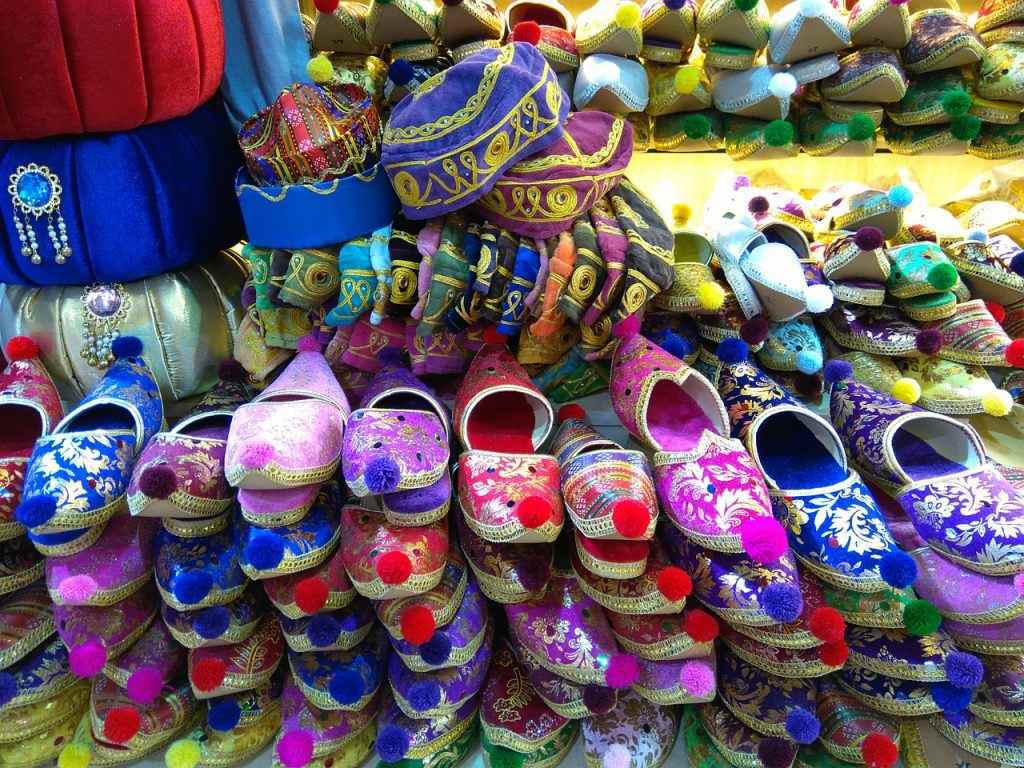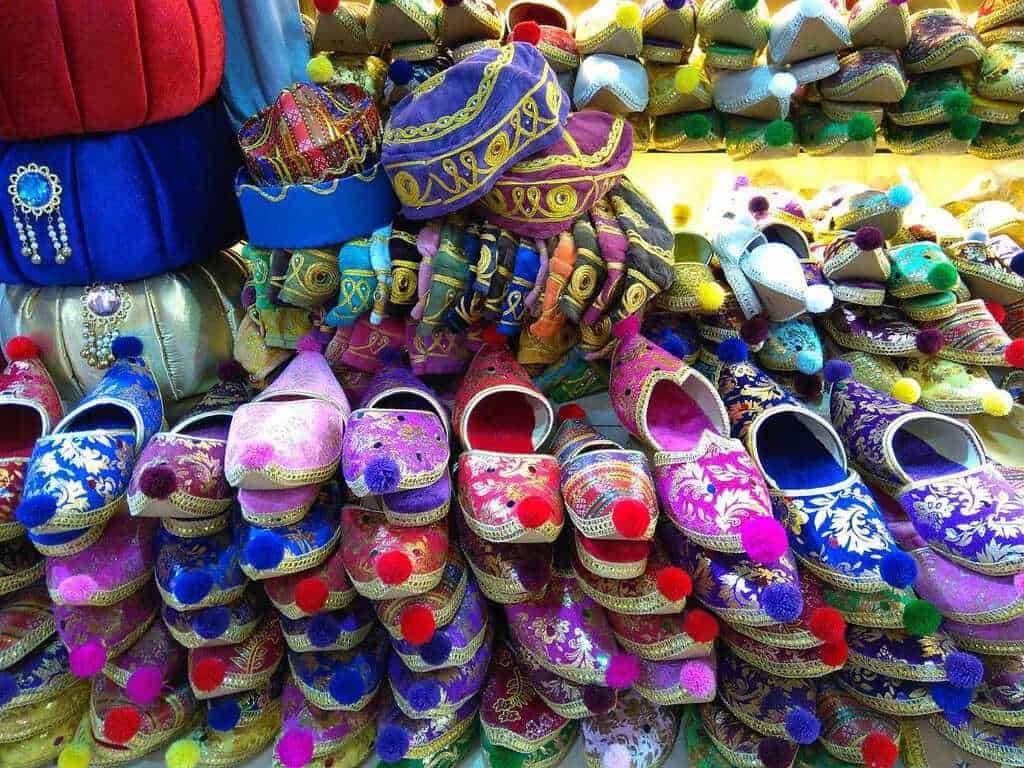 Suleymaniye Mosque is the grand landmark in Beyat crowning one of the seven hills in the city. Kapali Carsi (Grand Bazaar) is its greatest attraction. 
This shopping area has been around for ages, dating back from 1461, so it tops the list of every visitor's itinerary. And a significant number of buildings in this place also originate from the Ottoman era.
There are numerous eateries to grab some snacks. You can also consider visiting traditional Cay bahcessis, where the locals love to catch up over a fragrant tulip-shaped cup of tea.
The streets are bustling during the day and things tend to die down at night.
The Suleyamaniye mosque is just a walking distance away. There are two major tram stops, Cemberlitas and Grand Bazaar.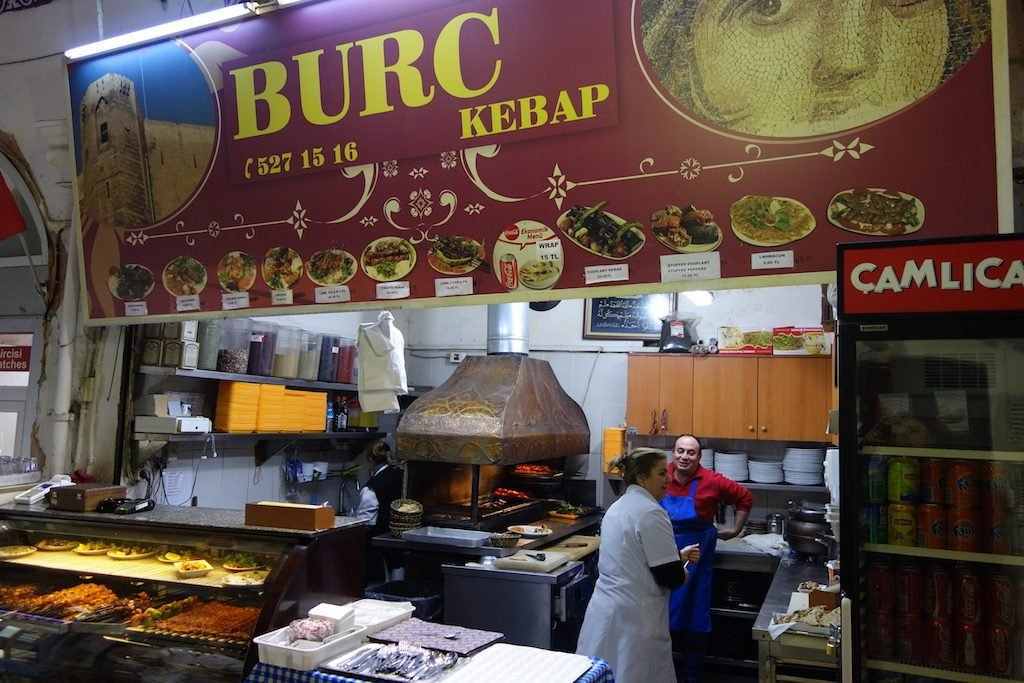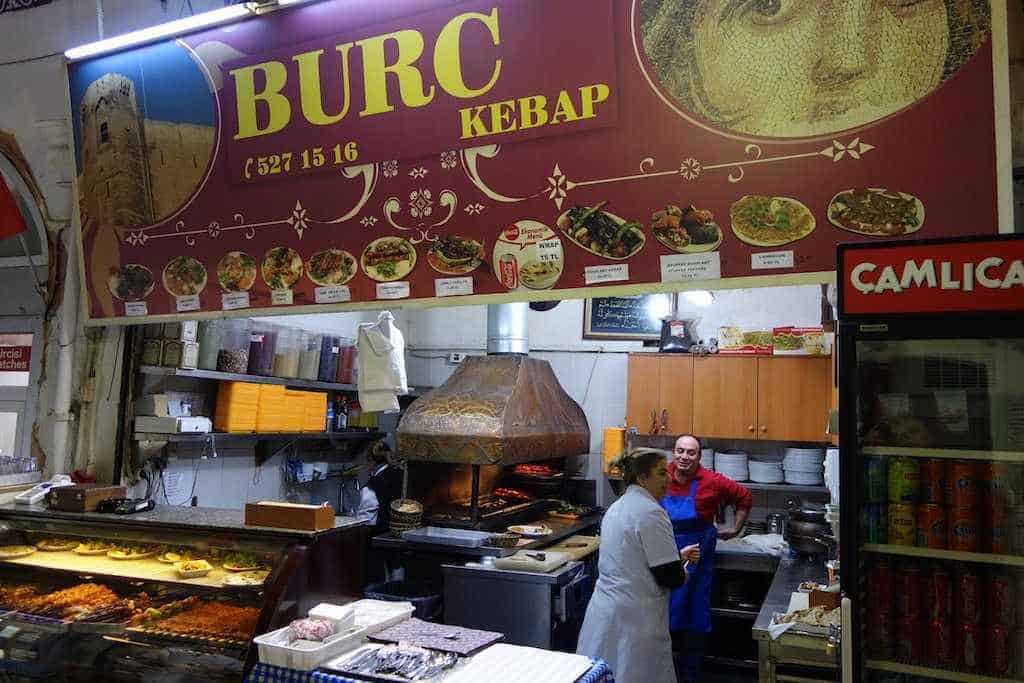 Kuru Fasulyeci Erzincanli Ali Baba– a beloved eatery that specializes in white beans spiced with tomato sauce. It overlooks Suleymaniye Mosque.
Gaziantep Burc Ocakbasi – It has tables in a narrow street off Yaglikcilar Caddesi. It has the best Kebab in the Bazaar.
Fes Café – It is one of the most atmospheric cafés in the bazaar. It is an ideal spot for people-watching. 
Erenler Nargile Ve Cay Bahcesi – popular with students and shopkeepers from Istanbul University. It is put up in a courtyard that is vine-covered.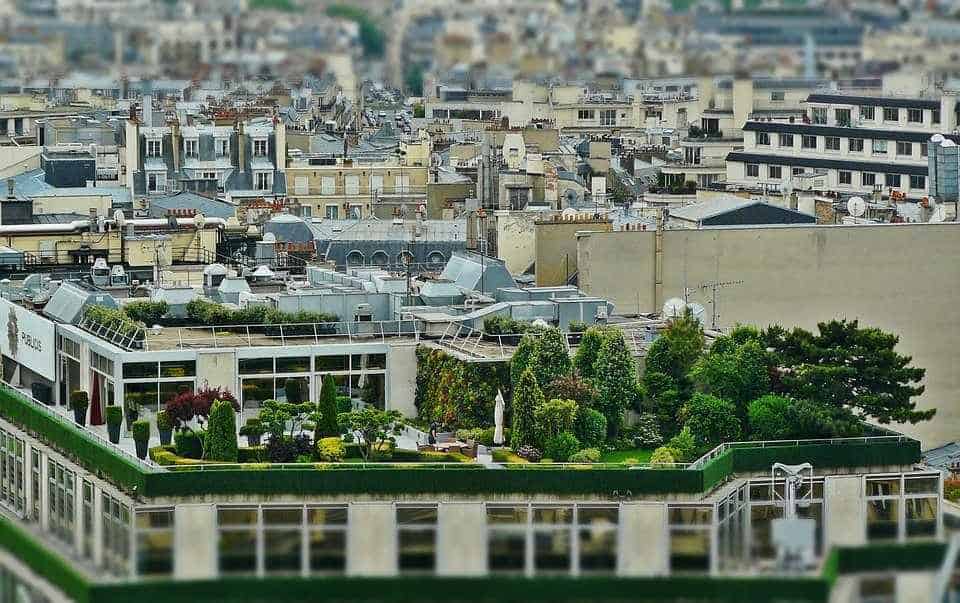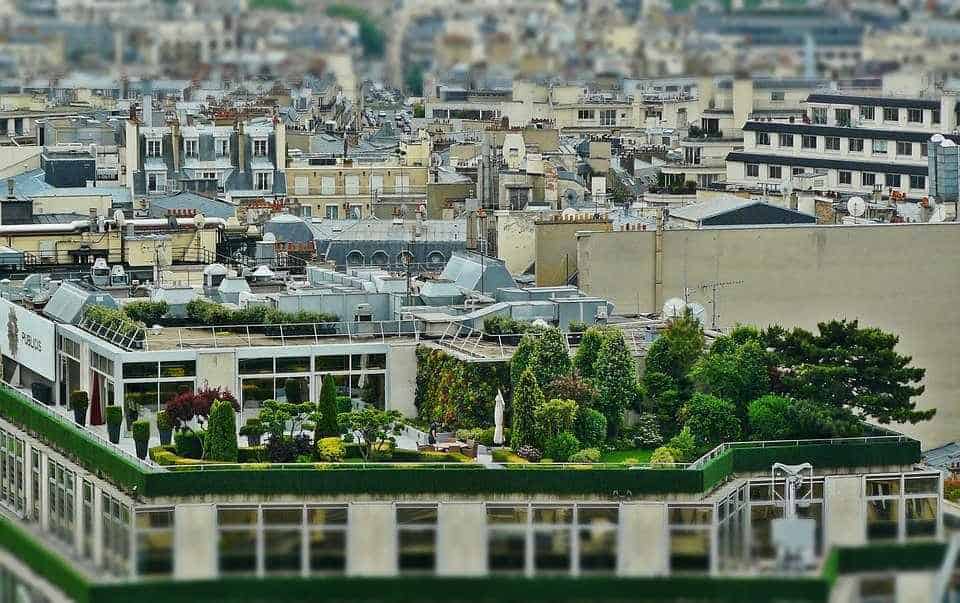 If you head further than the usual tourist paths, you will discover a different Istanbul. Known as a Western district, this neighborhood is predominantly residential. It can be accessed by bus from Beyazit or on foot. 
The inhabitants are staunch conservatives, comprised mainly of large tight families. Passing through the Fevsi pas Caddesi, you will get an enthralling insight into the current fads and fashion. The numerous local street markets provide lots of local colors. The Carsamba Pazari (Wednesday market) and Kadinlar Pazari (Women Wednesday) are among the best. 
The mosaic laden Kariye museum (Chora church) is among the most significant Byzantine treasures of the city, which was constructed during the reign of Emperor Theodosius II. Though it remained unvisited for a long time, it has been receiving increasing attention in recent years.
The Ecumenical Patriarchate, a symbolic headquarters of the Greek Orthodox Church is also a place worth visiting. The Main church of Patriarchate was built in the 19th century. It is located in Fener and has that iconic screen that is elaborately gilded.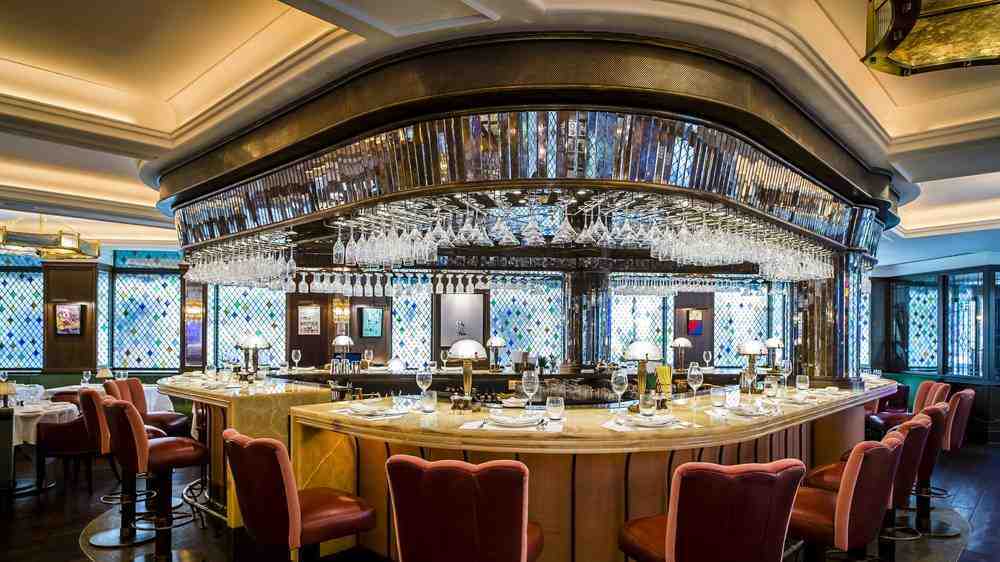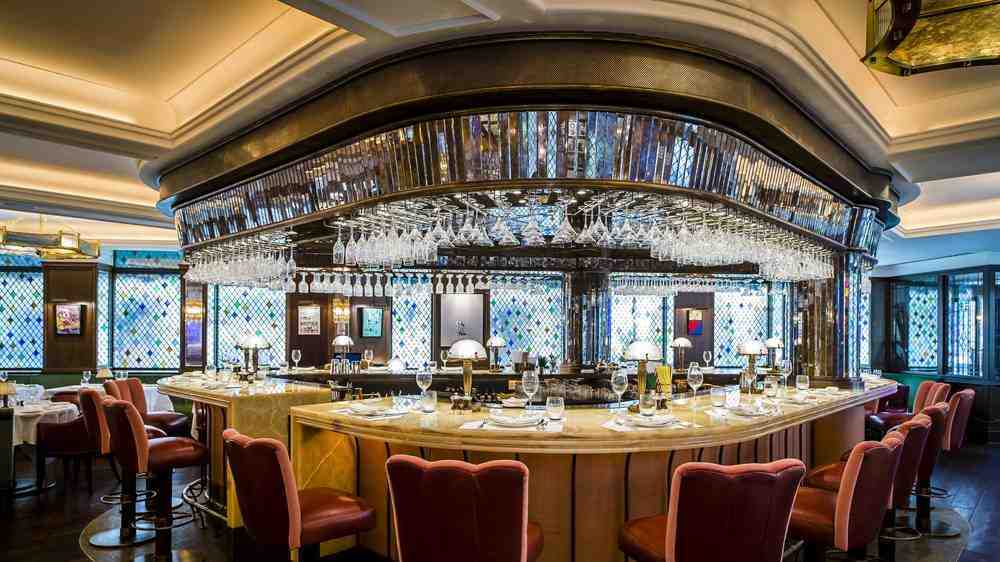 Asitane– It is located adjacent to the Kariye Museum and focuses on Ottoman cuisine
Fatih Dmak Pide– get their black pide with a sea style/ Turkish pizza. It can be eaten with frothy ayran (yoghurt) or with strong tea
Komur Turk Mutfagi –Particularly busy during the lunchtime, it serves salads, kebabs and stews
Siirt Seref Buryan Kebap – has both outdoor and indoor seating. Popular for their slow cooked lamb and bustling atmosphere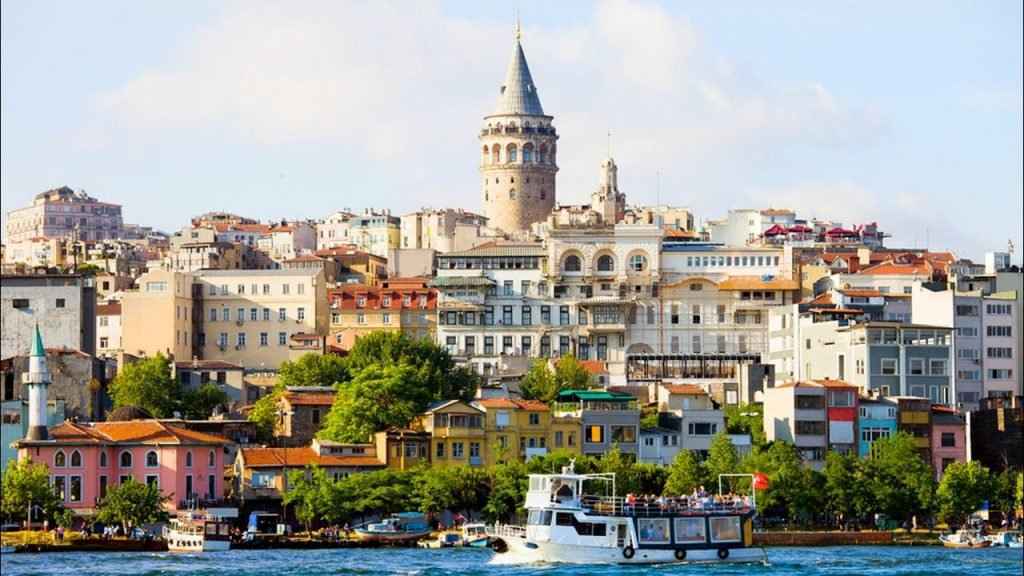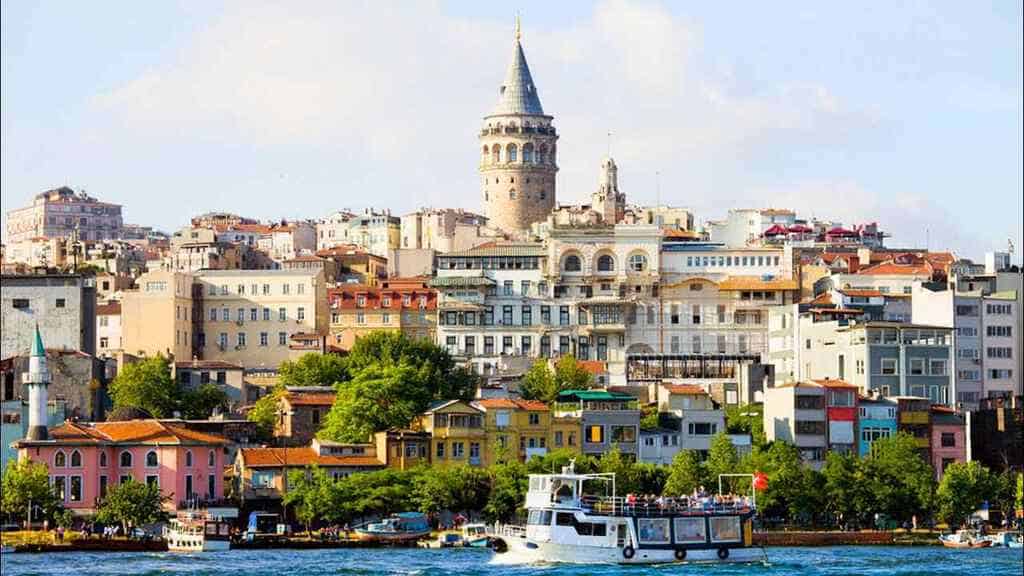 The area north of peninsula has more to offer than monuments. The pedestrian ways of Istiklal Caddesi are easily accessed from Karkoy, Galata, Tophane, Sultanahmet and Eminomu. The neighborhood is full of eateries, cafés and entertainment.  
Galata is popular for Jazz venues, while you will find the most alluring antiques and designer shops in Cukurcuma. There are also numerous privately owned museums and commercial galleries. Some museums include Pera museum, Arter and Tepebasi. This town is considered the party district.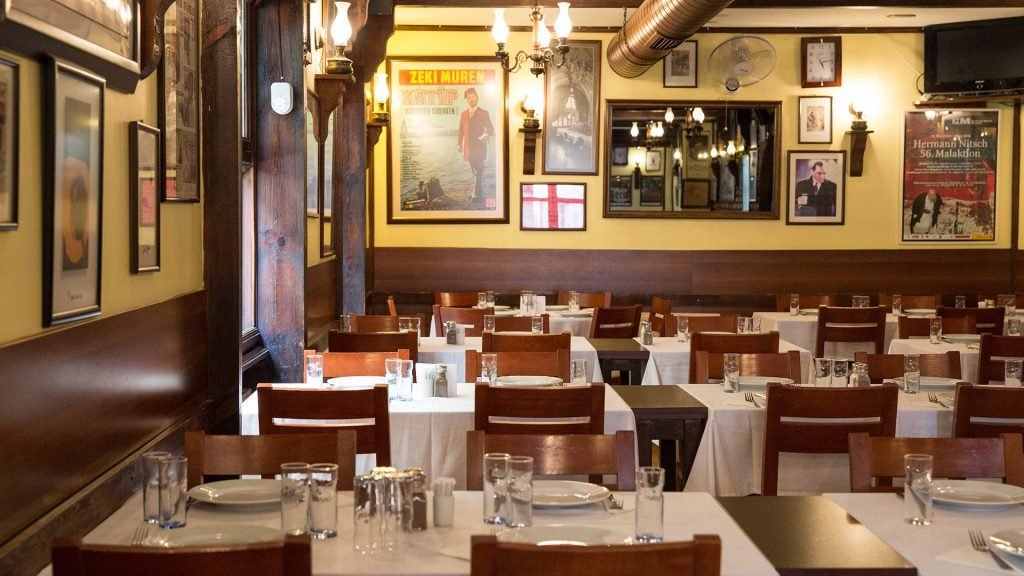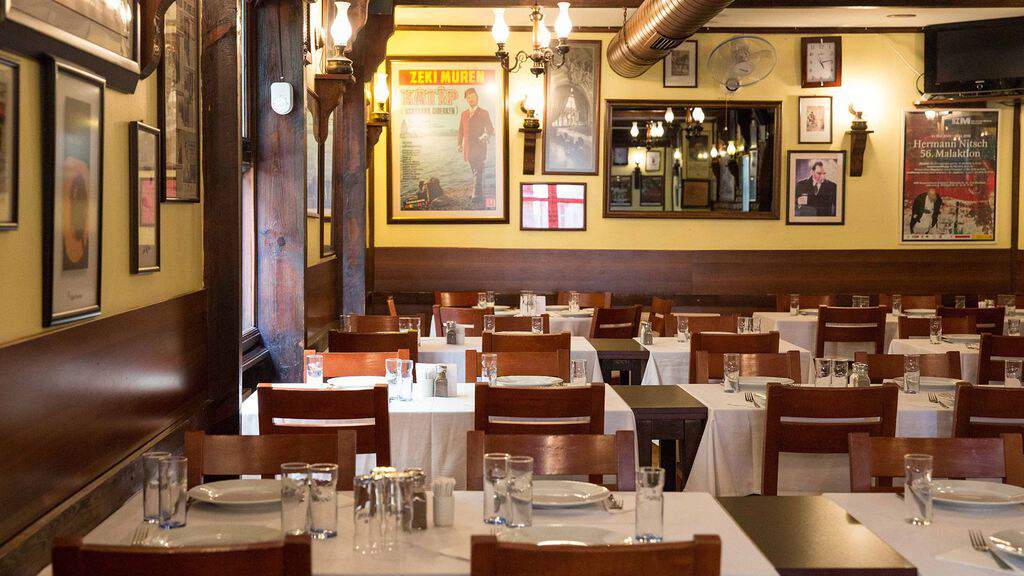 Karakoy Gumruk –  Uses locally sourced produce to prepare modern riffs on a traditional meals. Has a stylish décor
Karakoy Gulluoglo – Most popular Baklava shop in the city. Serves excellent savoury pastries(boreks)
Antiochia– Social atmosphere, serves southeastern Turkish cuisine that is full of flavor
Zubeyir Ocabsi-offers succulent coal cooked food. Suitable for large groups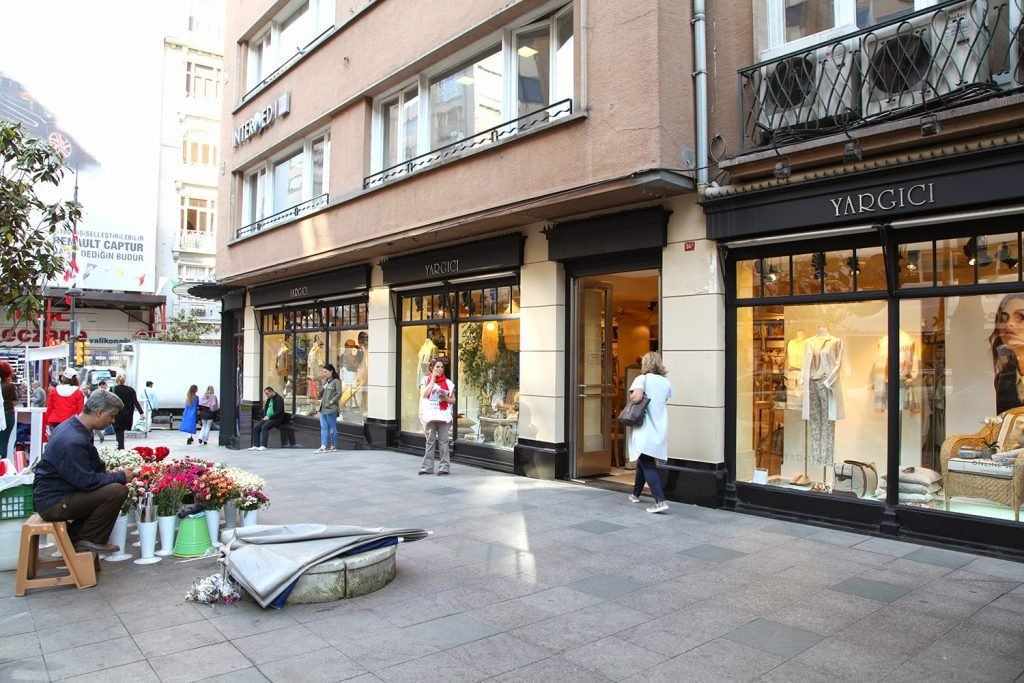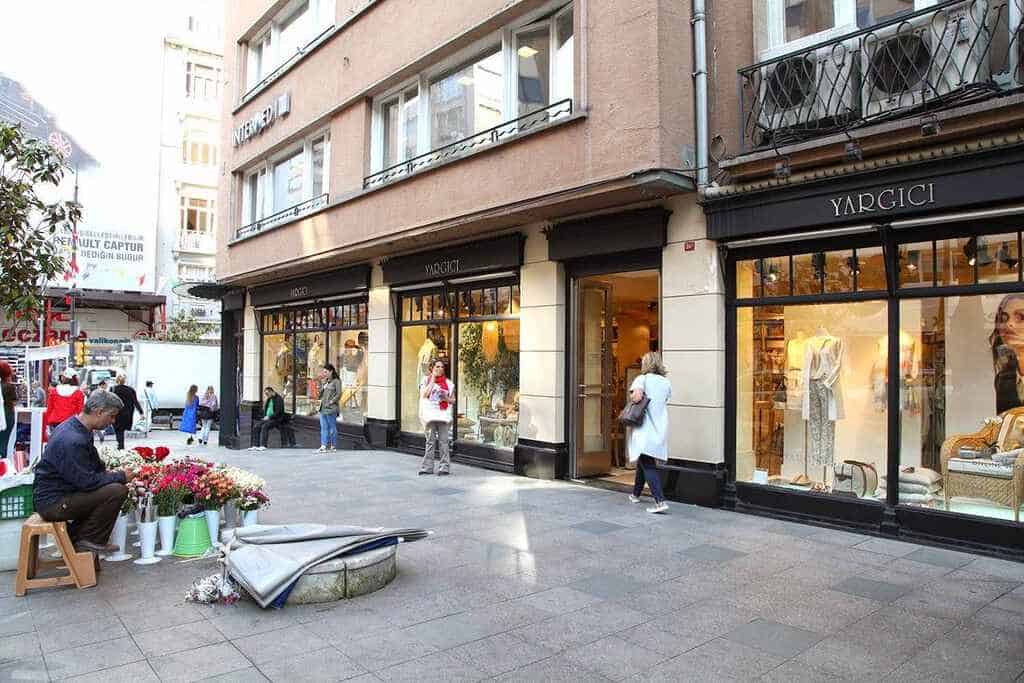 The modern Nisantasi is only 30 minutes walk from Beyoglu. It is easily accessed from Taksim square via the Metro. The wealthy elite live here, only to be compared with Beverly Hills. Locals come here to purchase designer fashion and homeware. It is a popular choice for business people since it has numerous boutique and five-star hotels. 
International labels and big names such as Louis Vuitton are found here. Similarly, there are numerous boutiques by top-rated local designers such as Paksoy. After thrilling a shopping spree, locals enjoy coffee or a power lunch at the many cafes in the leafy sides of the streets.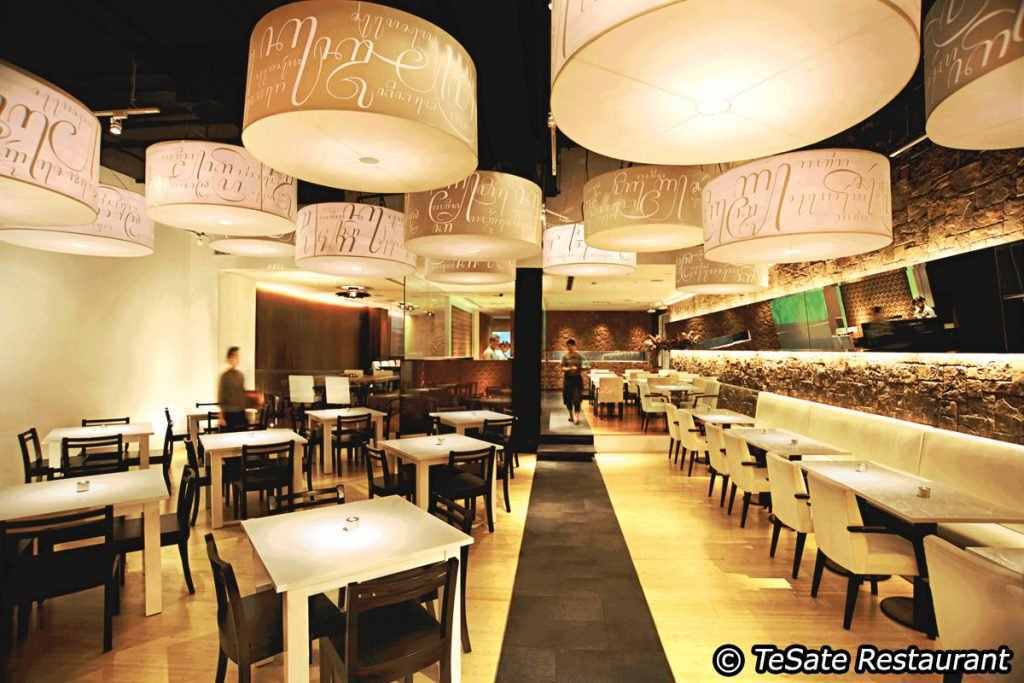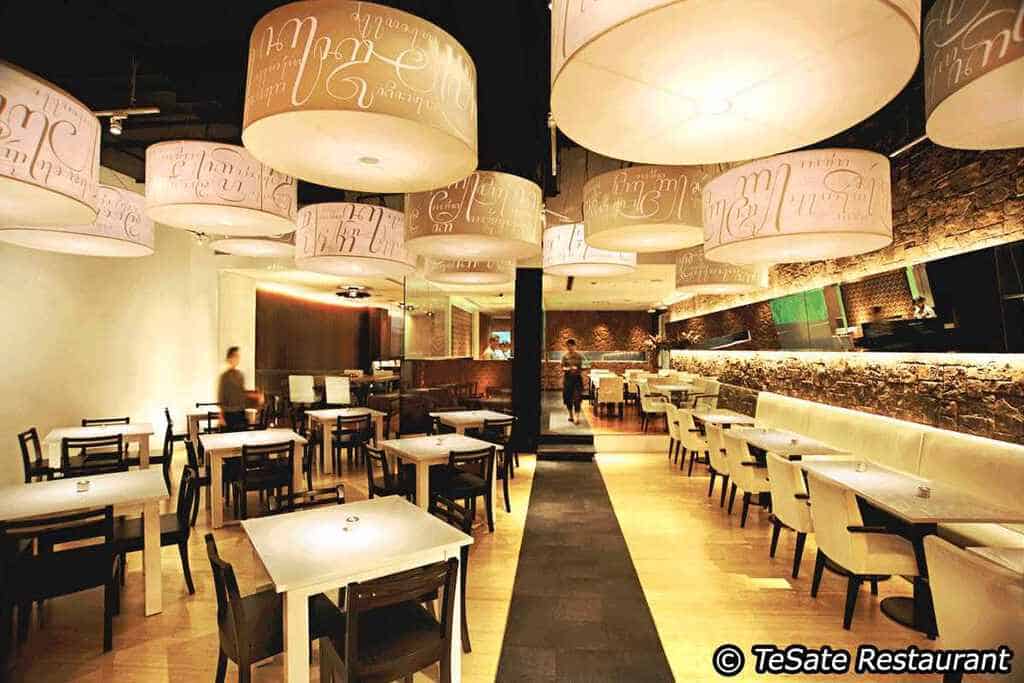 Kantin– good slow cooked food 
Hunakar Readymade food – traditional lokantasi- common favorite of professionals. Attentive and topnotch service
Saray Muhallebicisi – Traditional Turkish milk pudding is their specialization, perfect for tea and morning pastry
The house café – Serves coffee and meals. Always packed and stylish
Beymen Brasserie– Has been serving classic French dishes for ages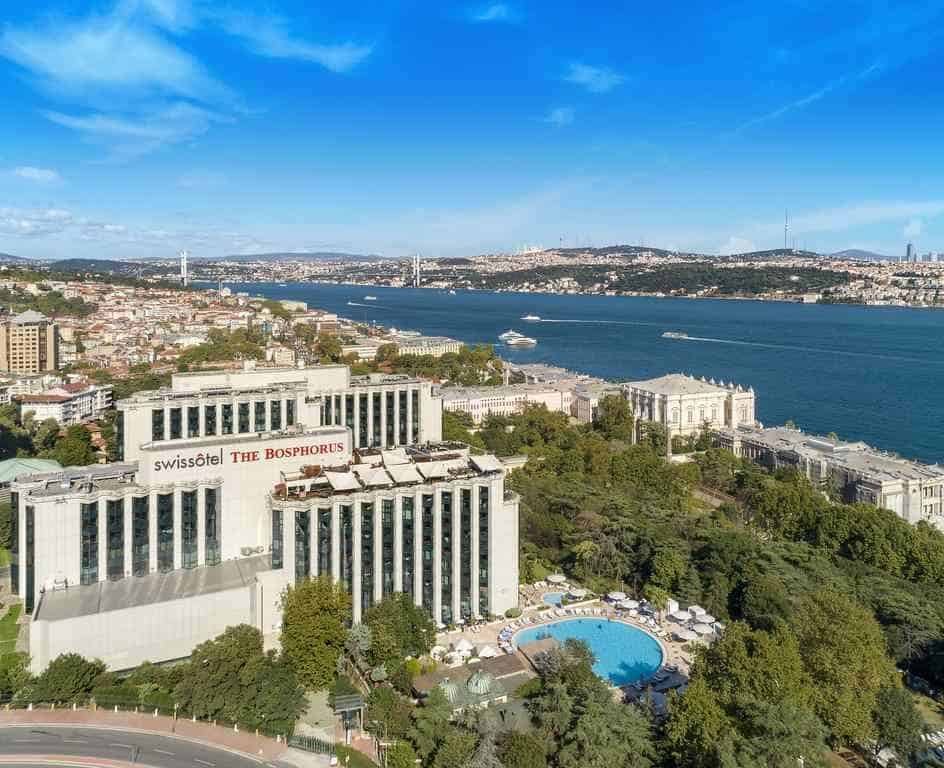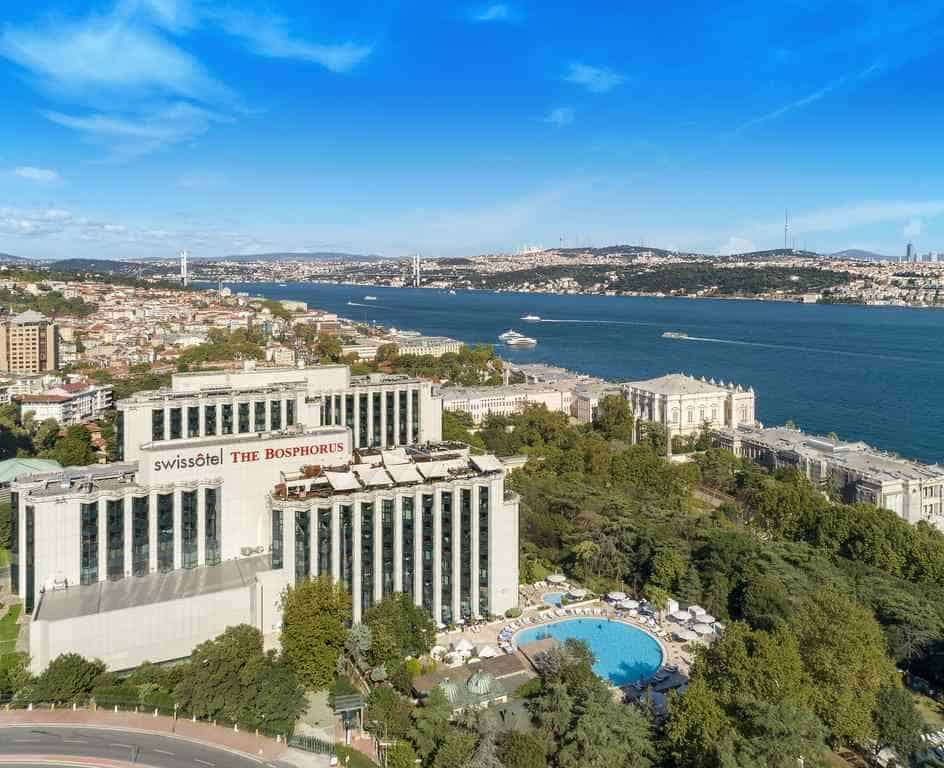 Since the Roman and Greek times, visitors have been flocking to the Bosphorus Strait. Different communities have found a home in the village styled neighborhoods.  
Today the neighborhood of Bosphorus is divided into different categories.  The moneyed, the trendy, religious conservatives and bohemian. Timber mansions constructed by the elite line up on the strait. Some have now been converted to 5-star hotels. Monuments comprise of the majestic fortress of Rumeli Hasari that was constructed in 1452 by the orders of Mehmet the Conqueror.
Ottoman palaces, formal gardens, forests and art nouveau dot the hinterland. You can tour the place aboard a full Bosphorus cruise that is operated by Sehir Hatlari. You can then come back via a bus. On the way, you can make stops at castles, village squares, palaces. An alternative arrangement is boarding a Kabatas bound cruises from Eminomu to Fatih Bridge and then back.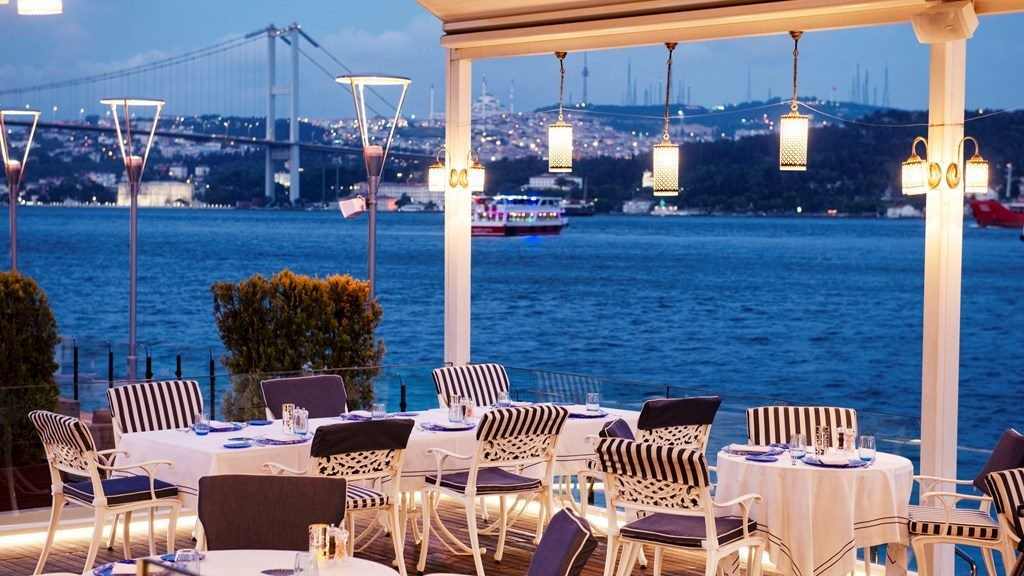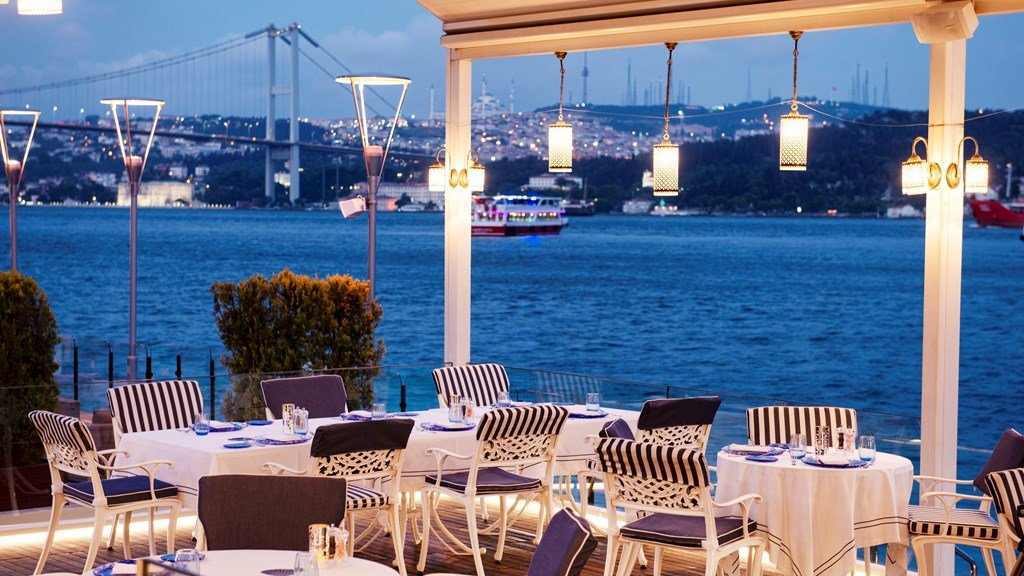 Tapasuma –Serves modernized traditional Turkish mezes. Water vies and super glamorous surroundings. 
Antica Locanda– Serves Italian Cuisine in a church turned Arnavutkoy
Ismet Baba Restaurant– Bustling vibe, fresh fish and water views in the Kuzguncuk Institution
Inciralti– Old style tavern set in an old yet marvelous old house. You can request a table in the summer.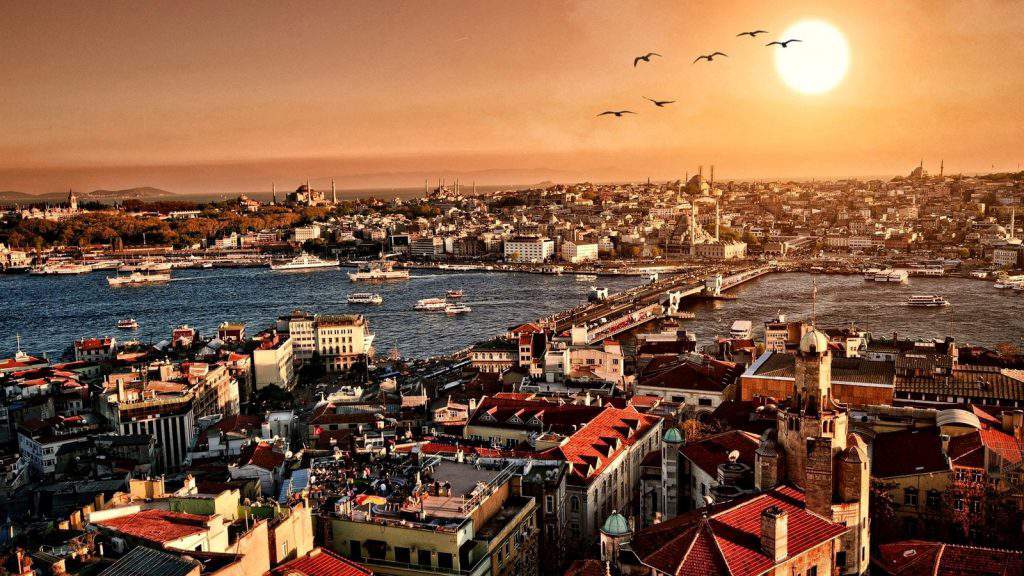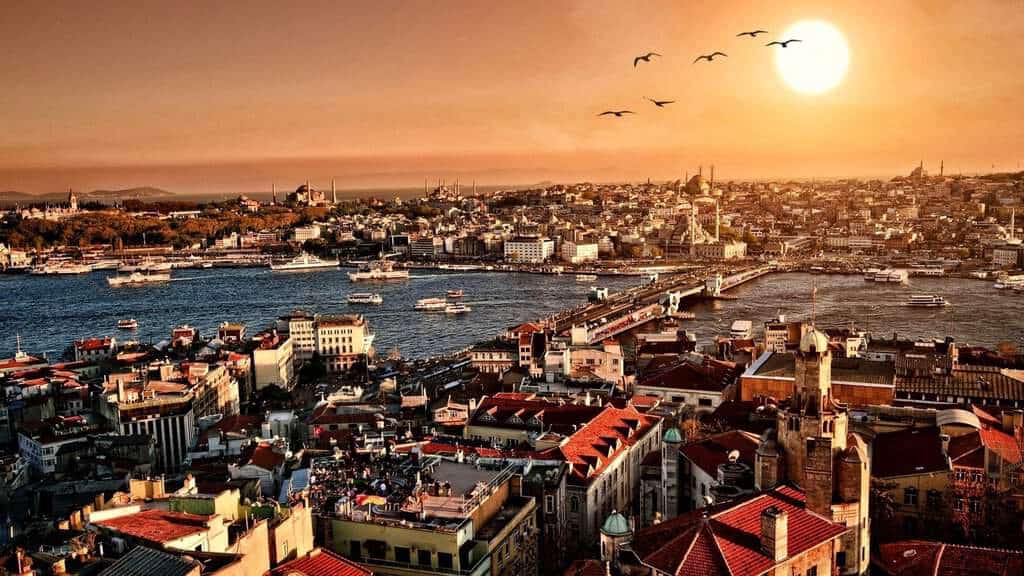 Experience an exhilarating and memorable experience by boarding a ferry traveling between Asia and Europe. This 25 minute journey offer perrfect opportunities for taking photos in one of the most glorious skylines in the world. With laborers, headscarved women, businessmen in designer suits, university students and Islamic clerics sitting together; you get unmatched insight into local life.
While some engage in conversations, other travelers are occupied in books. Another group might be enjoying tea with bread rings handed over by onboard waiters. There are two popular routes between Asians suburbs and Eminomu. Most travelers, however, choose route to Kadikoy.
The town is popularly known for fresh produce market. The first point to sample best Turkish coffee in the city is at Fazil Bey. You also get to eat at one of the most popular restaurants, Ciya, in the city. As you walk around you can't help but admire the quality fish, vegetables, and fruits sold at colorful Guneslibache Sokak's shops and street stalls. Also, you can shop at various boutiques in Glitzy Bagdad Caddesi and Moda upmarket residential enclaves.
They are known for price cafes and luxury shops. Moda Caddesi and Kadife Sokak offer simple experience since they are lined with clubs, bars and cafes.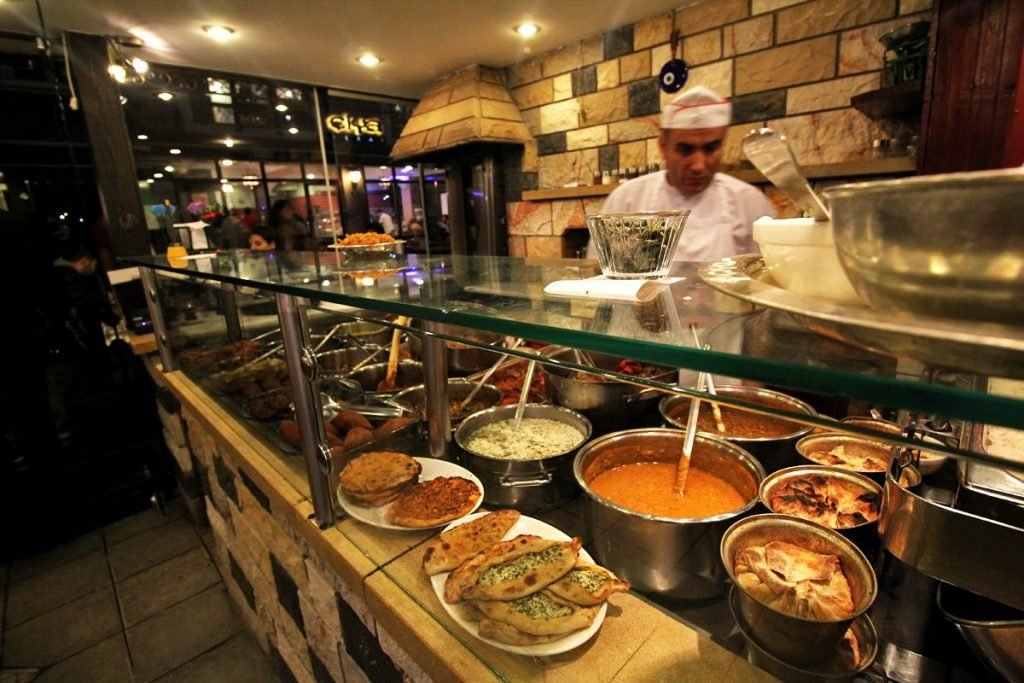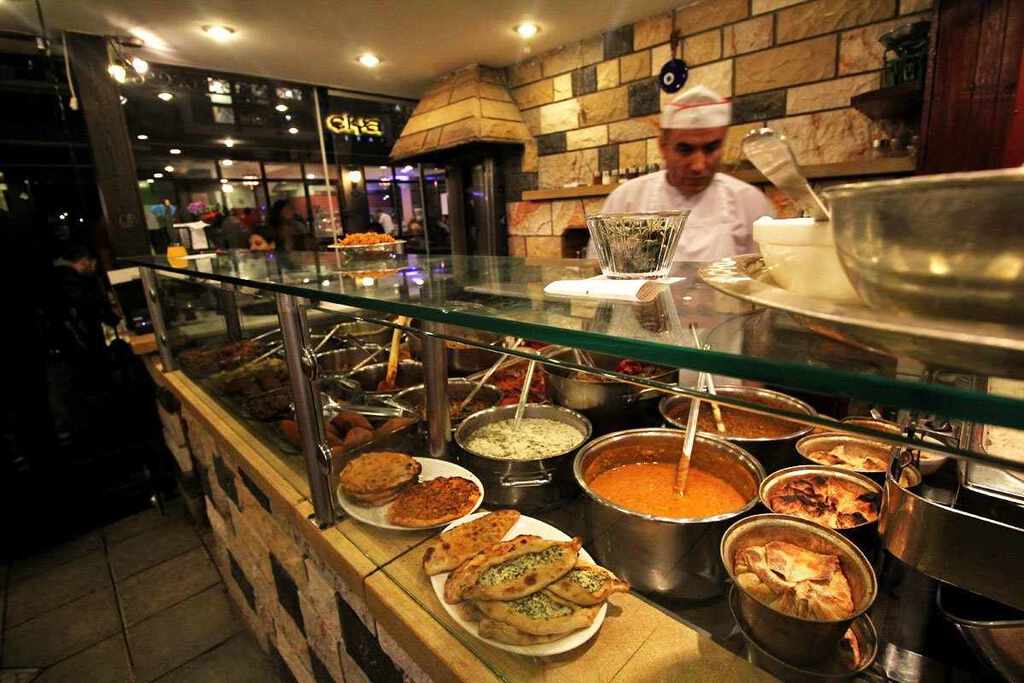 CIBA Sofas–  Food is served from bain-marie, dedicated to celebrating and conserving traditional Anatolian cuisine.  Features street side and indoor seating
Kadi Nimet Blaimcilik– Fresh food, premium services. Fish restaurants and stalls in the middle of the produce market.
Fazil Bey– Coffee beans are freshly roasted and ground to make awesome Turkish coffee.
Baylan Pastenesi– Renowned for Retro décor, good coffee, Ice cream sundaes, macaroons and pastries
Korkmaz Bufe– Serves the best doner kebab on the Asian side, according to many people. You have to be there before 2 pm, otherwise you'll miss out. 
Read more:
Istanbul Travel Guide
Things To Do in Istanbul
Where To Eat in Istanbul