Pisa is a small city so you can choose accommodation practically all over the centre without any logistical problems. The best areas to sleep as tourists are near the Miracle Square – Tower view, near Pisa International Airport, near the train station and in the historical center.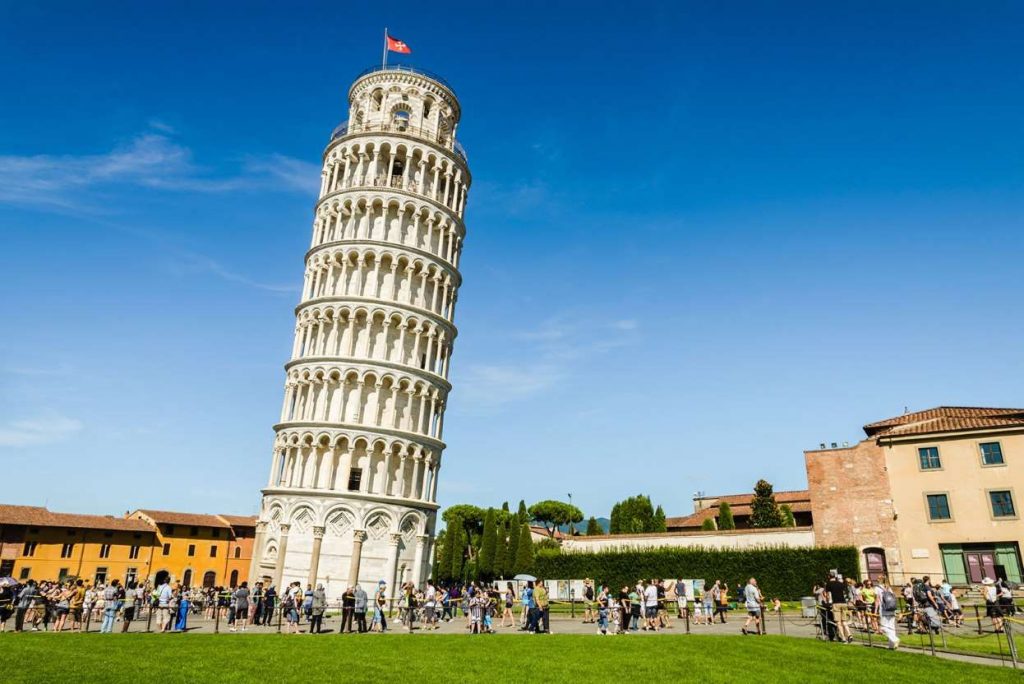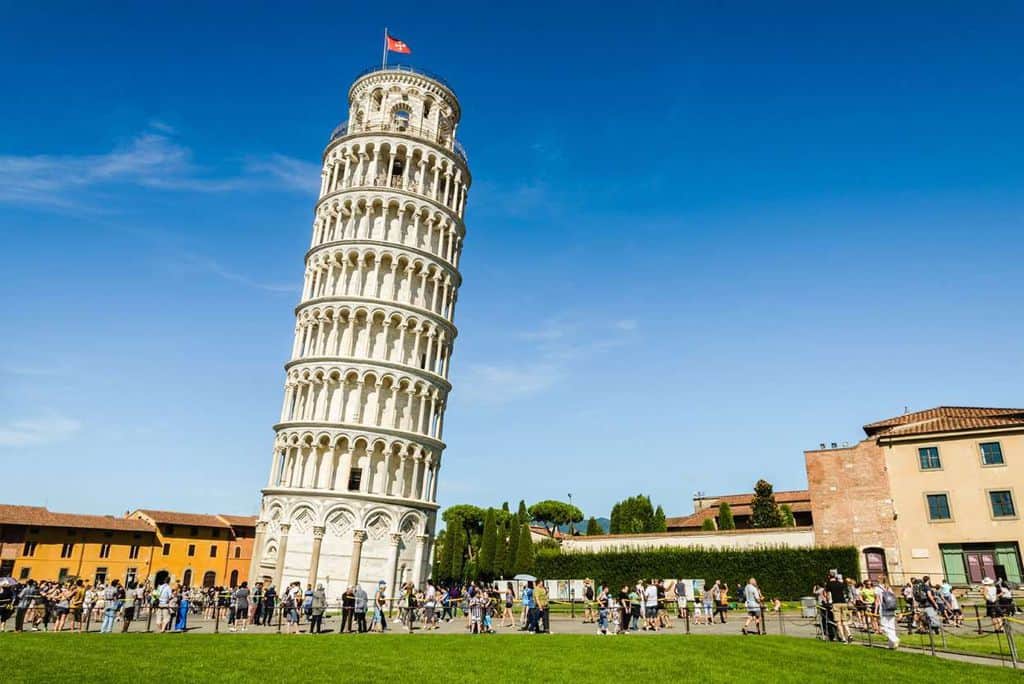 Pisa is one of the most visited cities in Tuscany, famous for its Leaning Tower, its historical centre is rich in history, important palaces, one of the most prestigious Universities in Italy, among other attractions.
Read more about Pisa:
Pisa Travel Guide
Things To Do in Pisa
Pisa Family Hotels
I recommend sleeping in Pisa if you want to experience a real Tuscan village, attend its romantic sunsets on the banks of the Arno River. Pisa also has an important international airport (Galileo Galilei) that connects Tuscany with the most important cities in Italy and Europe.
The rest of the areas (outside the centre or in the nearby villages) I recommend them only if you travel by car and want to be away from the pedestrian and tourist areas. The historical centre of Pisa is easy to walk.
Types of accommodation in Pisa
Hotel reservations in Pisa
Booking Apartments in Pisa
Book B&B and Hostels in Pisa
There are many hotels in Pisa, some very luxurious, others modern and contemporary. If you are looking for good hotels in Pisa here I leave you the ones I consider better:
Grand Hotel Duomo 4 stars – Excellent location, breakfast panoramic terrace view Tower. A dream!
Hotel Villa Kinzica 3 stars – View of Piazza dei Miracoli
Hotel Il Giardino 3 stars – A few steps from the Leaning Tower
NH Pisa 4 stars – Excellent a few meters from the airport of Pisa.
Best B&B and Hostels for cheap in Pisa
If you are looking for affordable accommodation in Pisa with breakfast included and family attention, it is best to choose B&B and Hostels. Recommended for young travellers and for those who want to meet other travellers in Italy. Consider that many hostels offer beds in shared rooms, or rooms with shared bathrooms.
Il Campanile B&B – A few steps from the Leaning Tower! Perfect! small, comfortable, family atmosphere.
Villa Tower INN – Excellent position and quality/price a few meters from the Leaning Tower.
Relais Dei Mercanti B&B And Suites – In the heart of the historical centre of Pisa
B&B Due Borghi – In the real centre of Pisa.
Apartments in Pisa
Sleeping in an apartment is the best option if you are travelling with a family or a large group. It allows you to save a lot on food as you can cook, in some apartments you can also wash and iron. Remember to always read the additional costs such as the final cleaning.
Relais Pacinotti Apartments and Suites – Three apartments in the heart of Pisa.
Appartamento nel centro di Pisa – Comfortable just a few steps from the Tower
Alloggio Borgo Stretto – Apartment for 4 in the heart of Pisa
If you visit Pisa, you can read our best posts about Pisa and the nearby cities of Tuscany:
What to see in Pisa
Italy Travel Guide
Pisa To Florence
Florence Travel Guide