The Best Honeymoon Hotels in Mykonos
Although Mykonos is not as popular as Santorini as a honeymoon destination, it is still one of the best options for newlyweds in the Mediterranean. It preserves its traditional whitewashed architecture, offers magnificent beaches, has an impressive number of beautiful hotels and hosts some unforgettable sunsets. All this gives it a romantic atmosphere, and then there are its picturesque pedestrian streets full of shops and restaurants.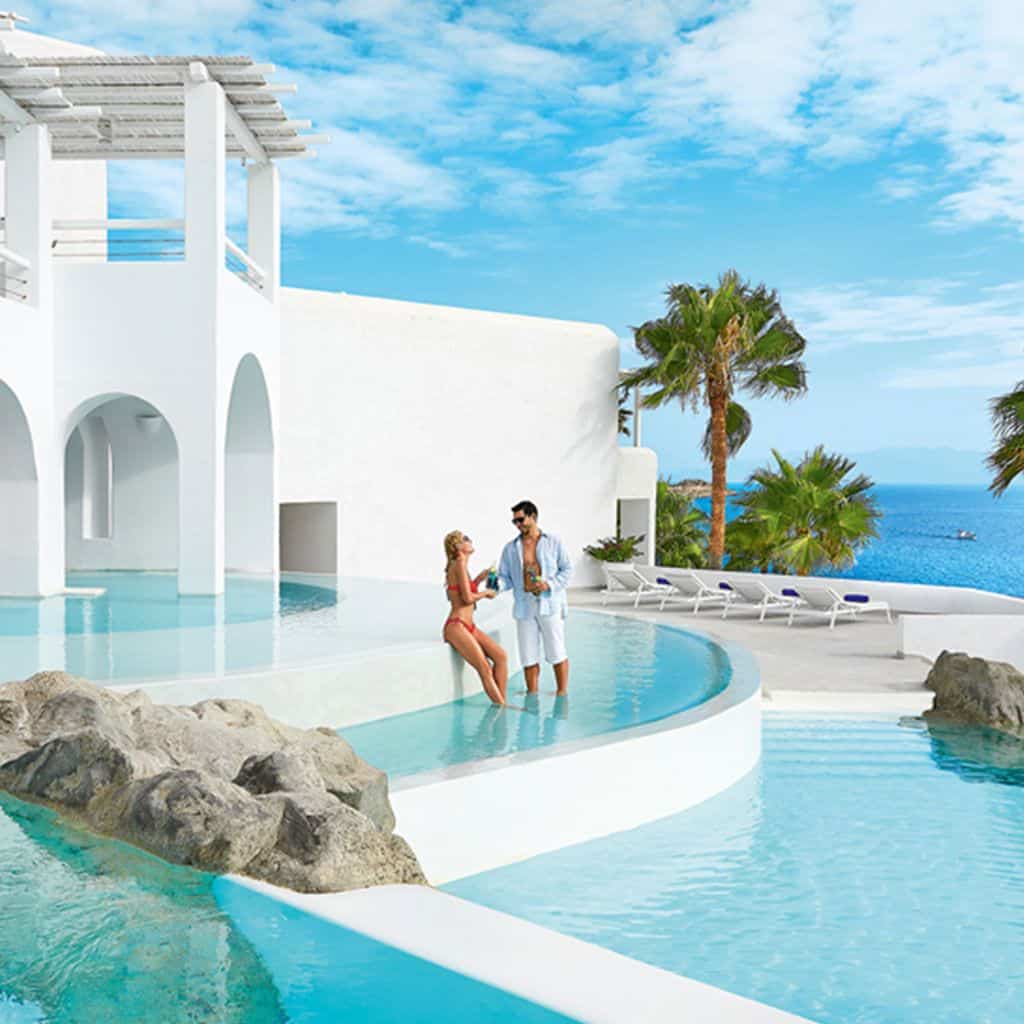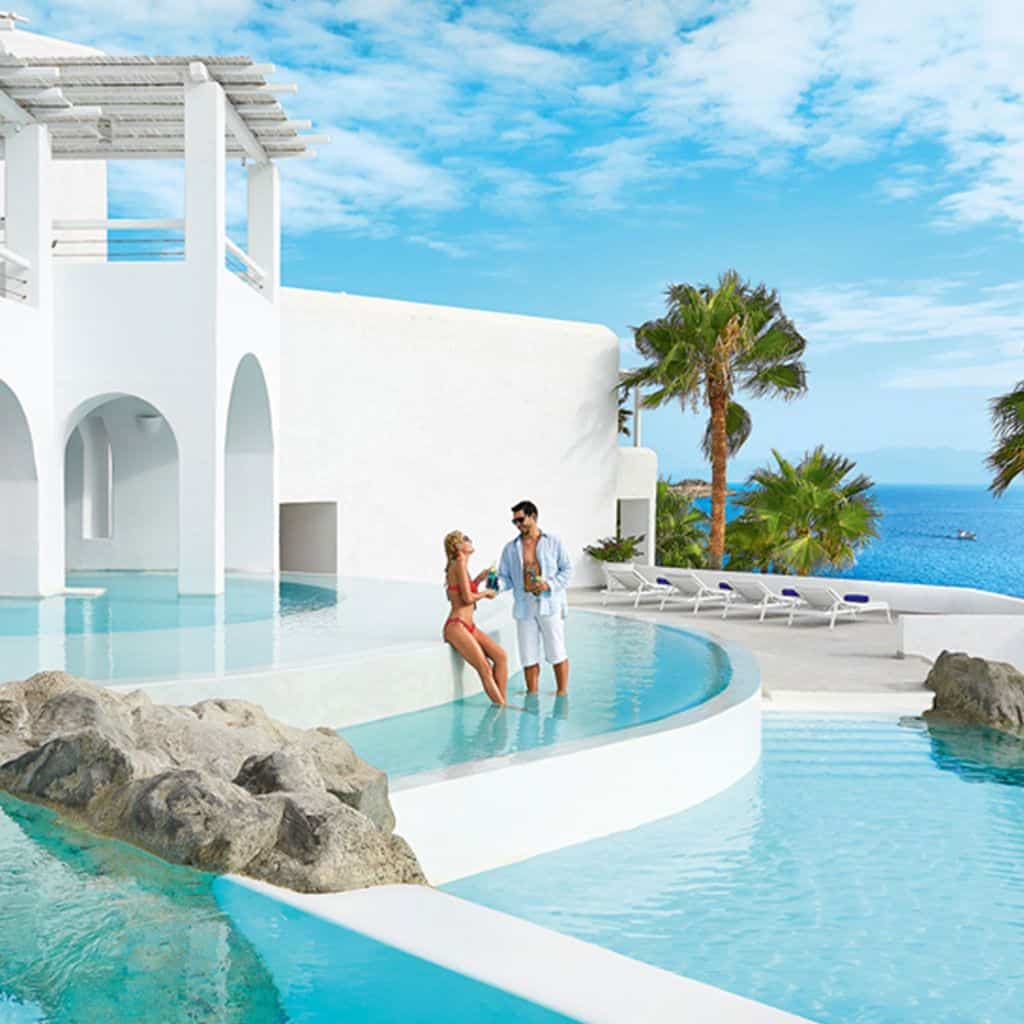 Couples walk hand in hand after a day at the beach and drink selfies while toasting with a drink in one of the many trendy bars. Whether you're married, celebrating an anniversary or just going on a romantic getaway, you'll be glad you chose Mykonos.
If you are planning your honeymoon in the beautiful island of Mykonos, there is no better place than in the heart of the city: Mykonos Town. 
It is just 10 to 15 minutes away from the Mykonos beaches with its world-famous crystal waters and golden sand. 
With all sorts of day-and-night activities available in the village of Mykonos Town, you will never get bored. 
Here are the best honeymoon hotels in Mykonos.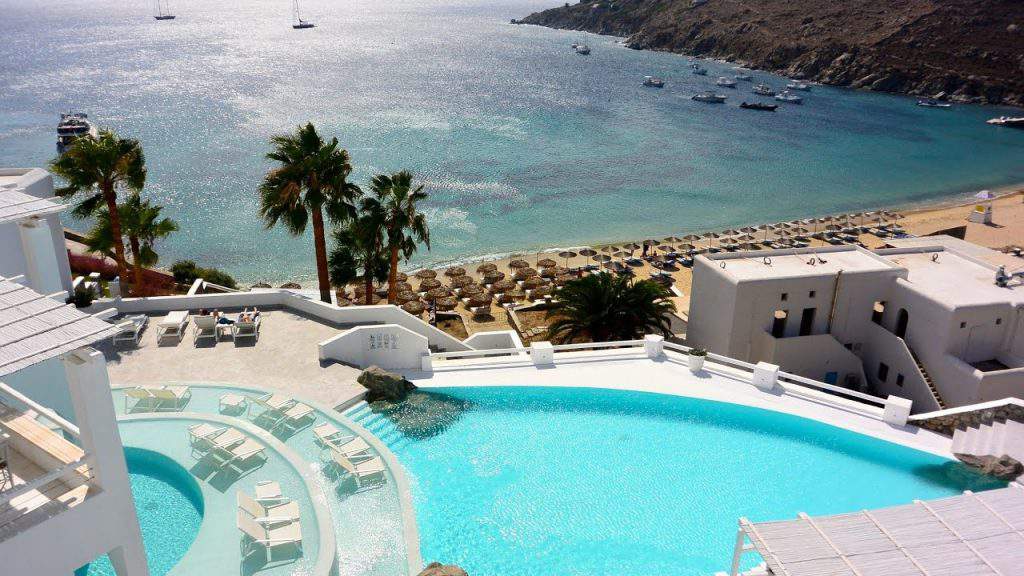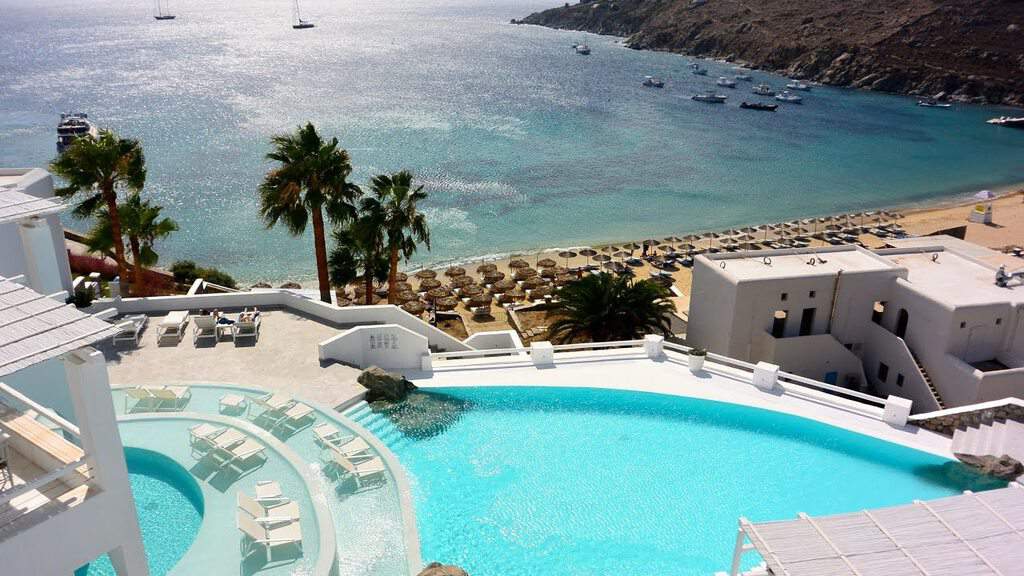 Mykonus Blu is an exclusive resort that can be found on Psarou Beach, which is one of those breath-taking Mykonos beaches. 
Hotel phone: +30 2289 027900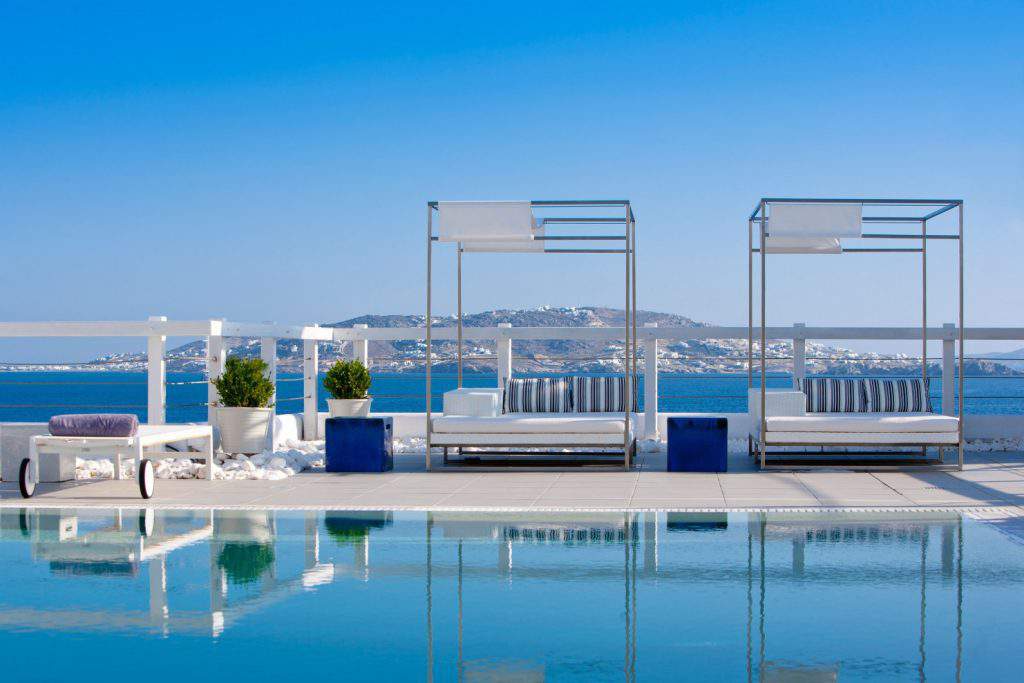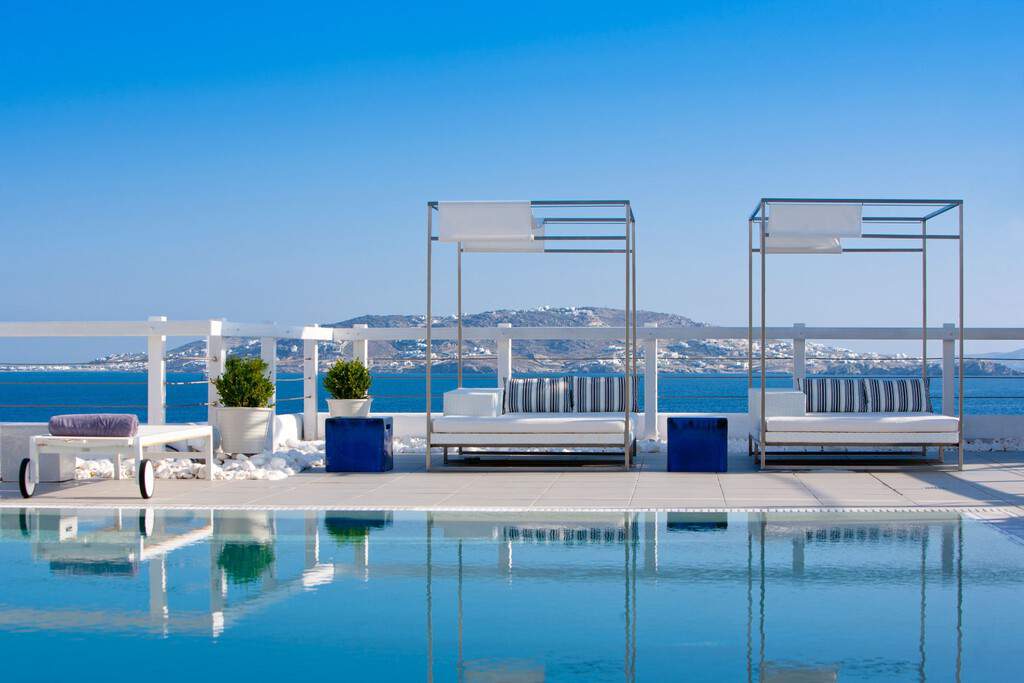 Grace Mykonos is a lovely boutique hotel just above Agios Stefanos Beach. It is 5 to 10 mins away from the shops and bars of Mykonos Town. 
Hotel phone: +30 2289 020000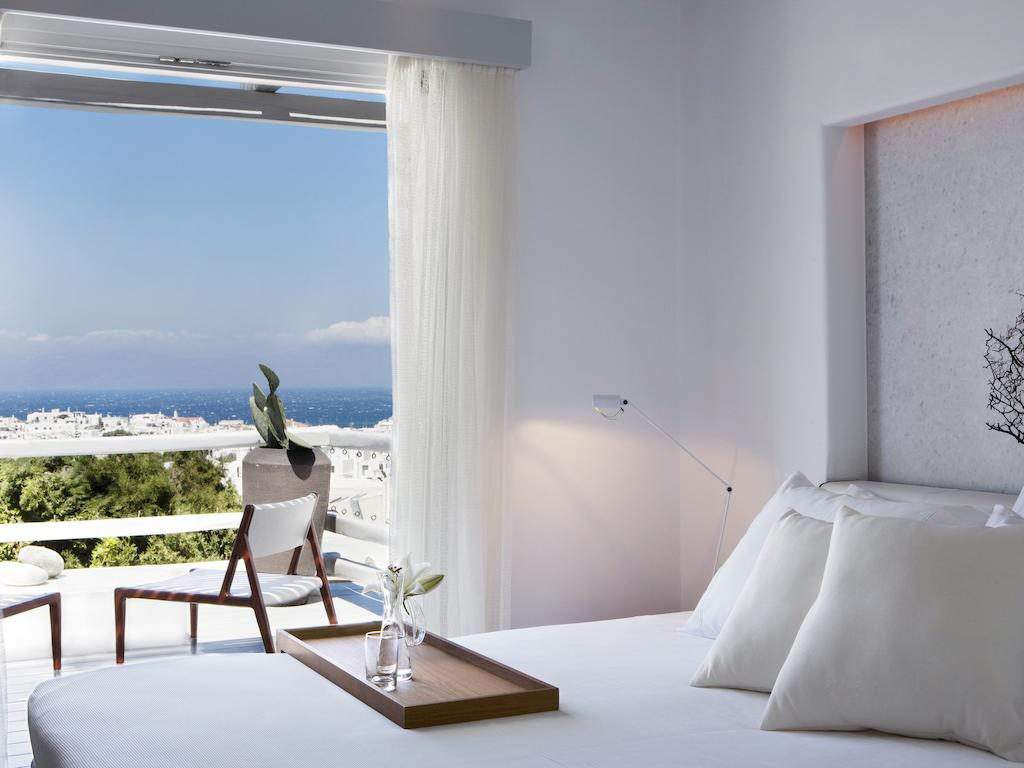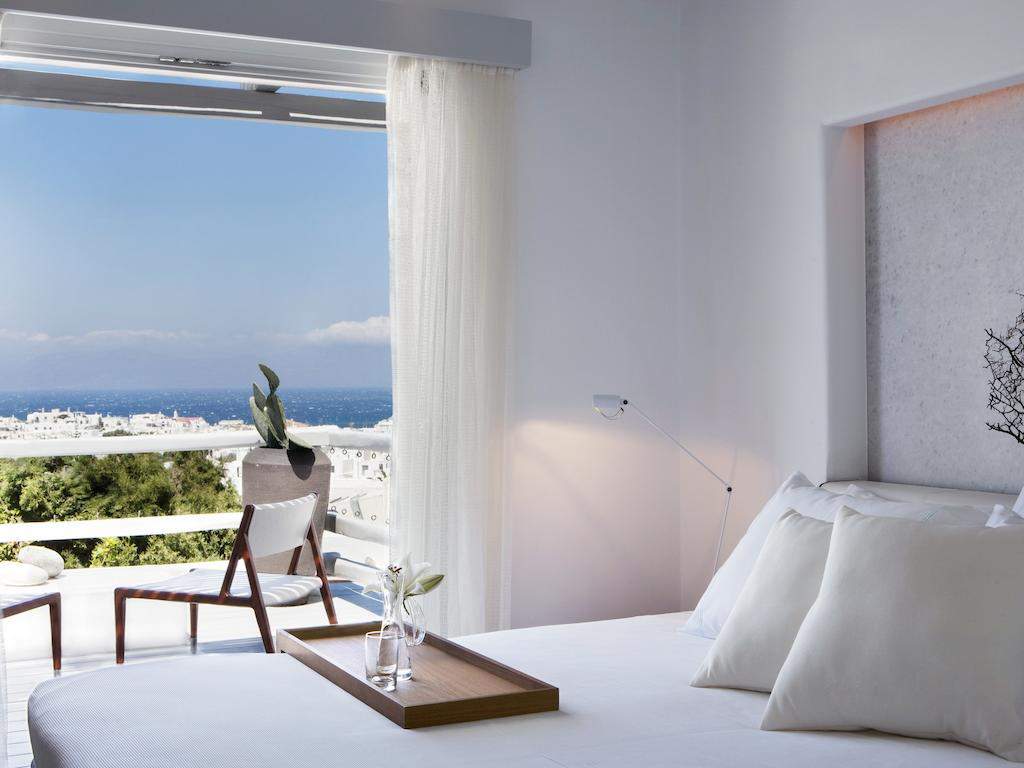 Belvedere Hotel is one chic hotel with the beautiful view of the Mykonos beaches. It is located in Mykonos Town.
Hotel phone: +30 2289 025122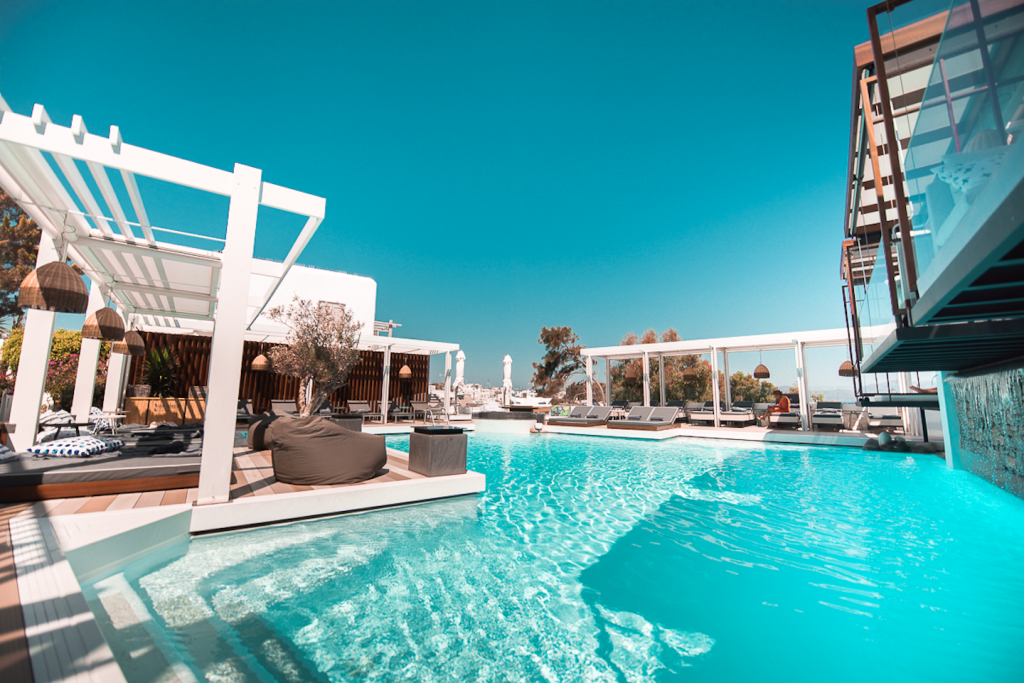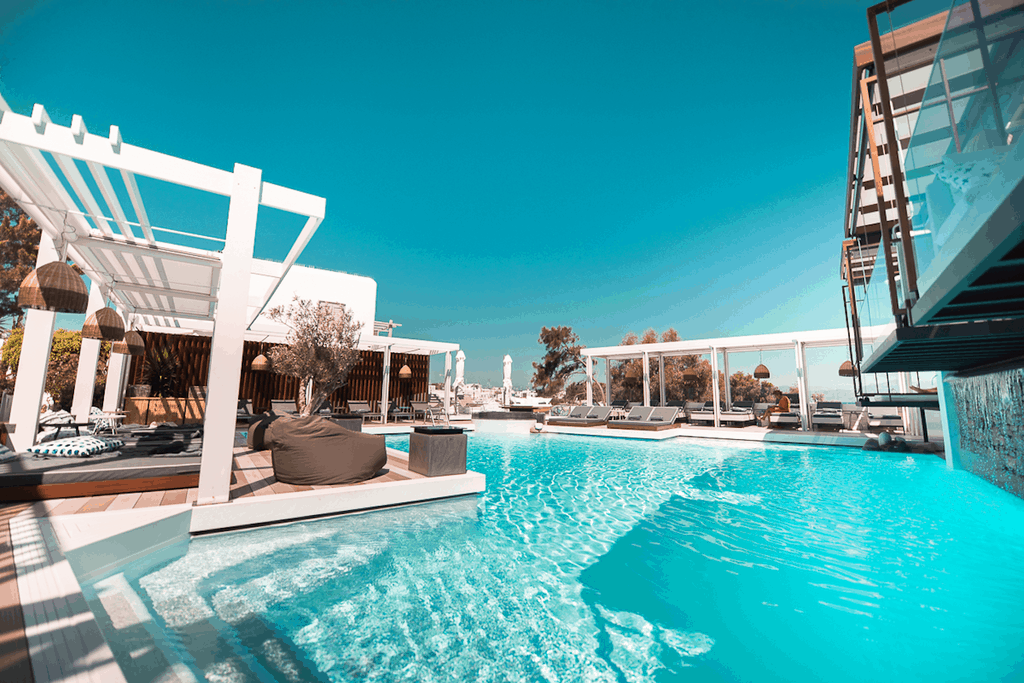 Semeli Hotel is a sophisticated hotel in the heart of Mykonos and just 500m away from the Megali Ammos beach. 
Hotel phone: +30 2289 027466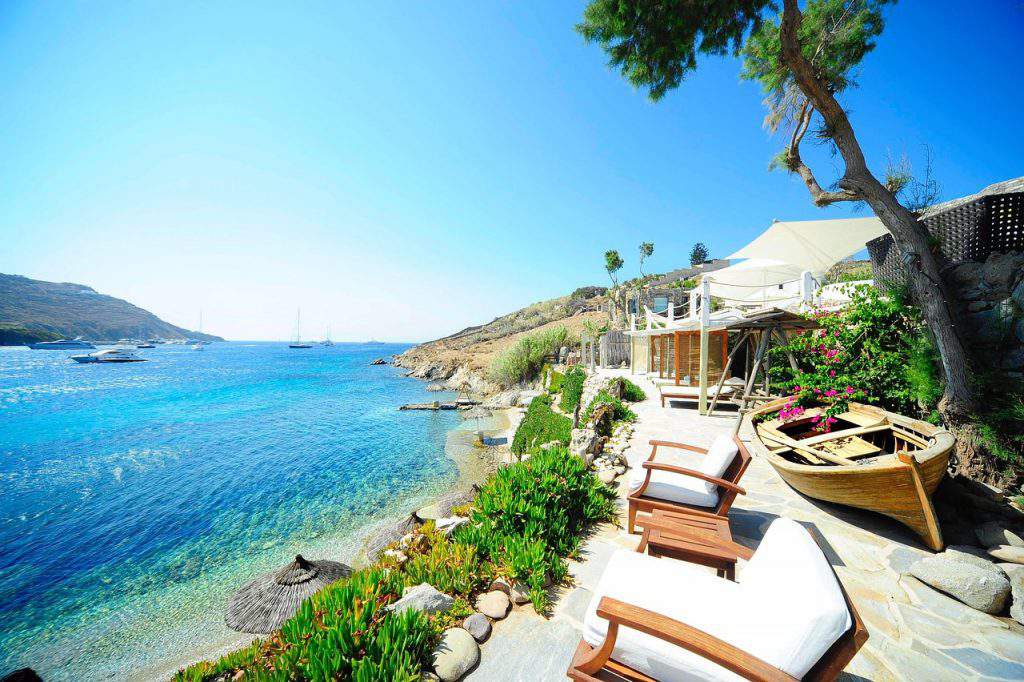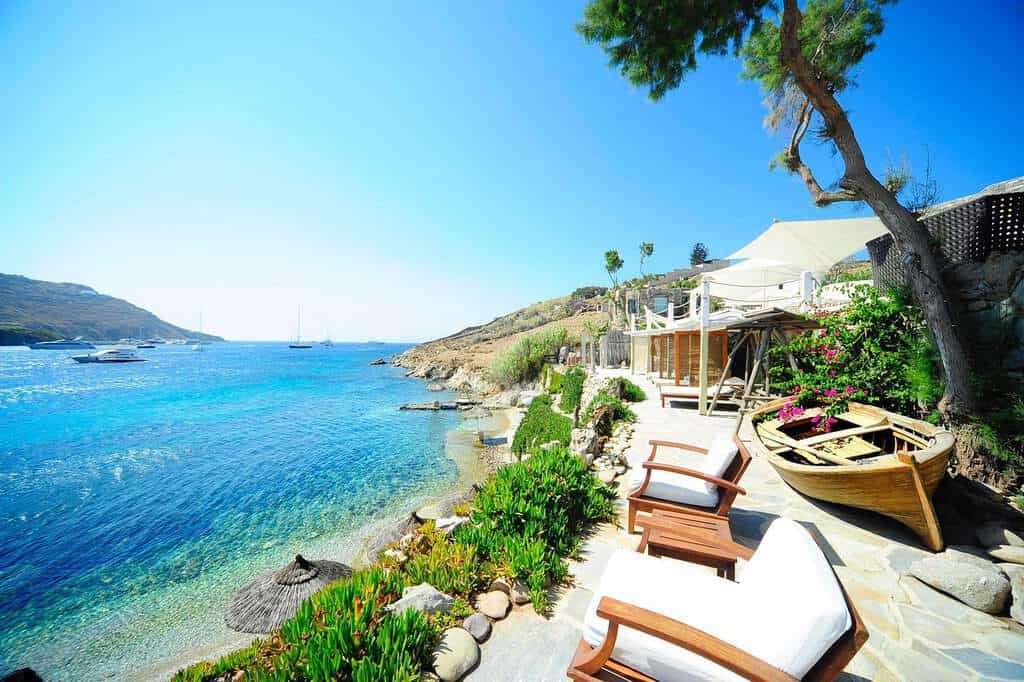 Kivotos Mykonos is a charming hotel located on Ormos Bay, just 5 minutes away from Mykonos Town. 
Hotel phone: +30 2289 024094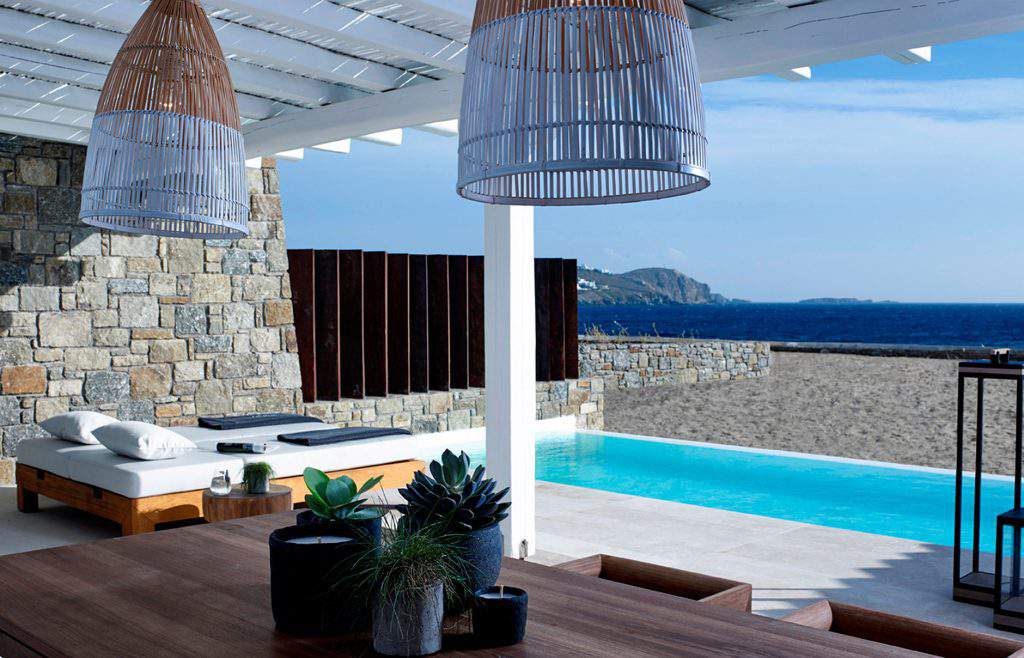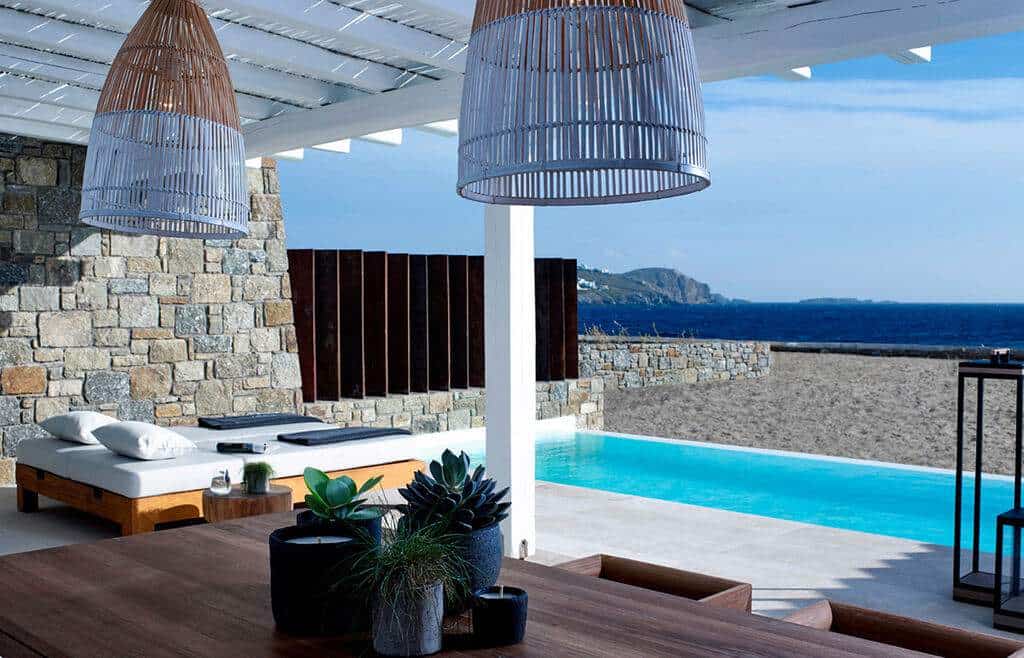 Bill & Coo Suites is a 5-star hotel on the beach of Megali Ammos and just a 10 minutes' walk from Mykonos Town. 
Hotel phone: +30 2289 026292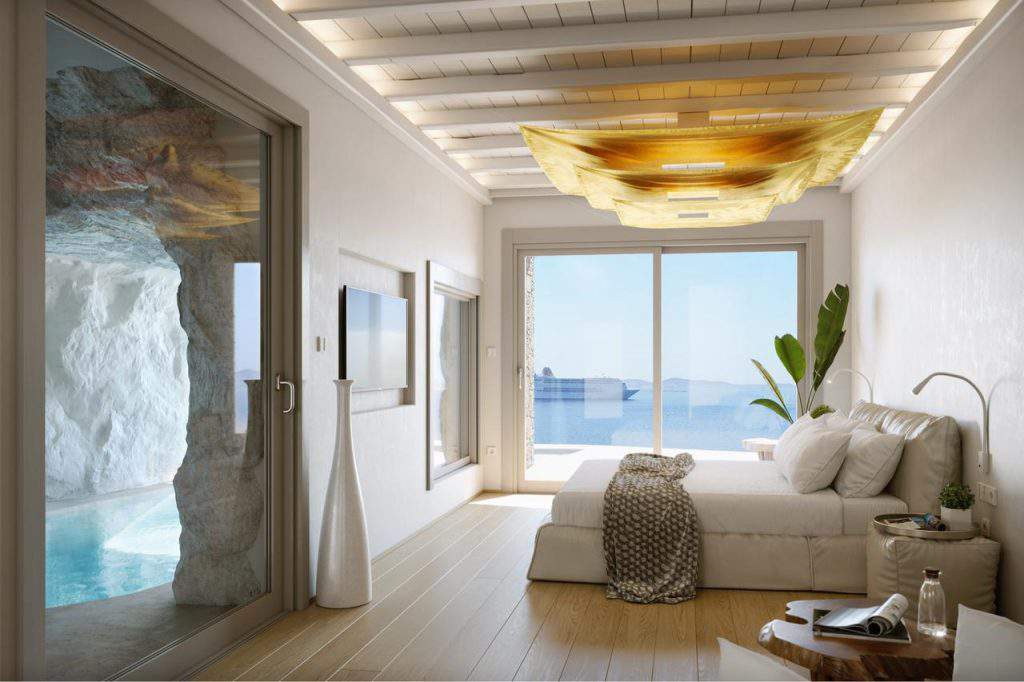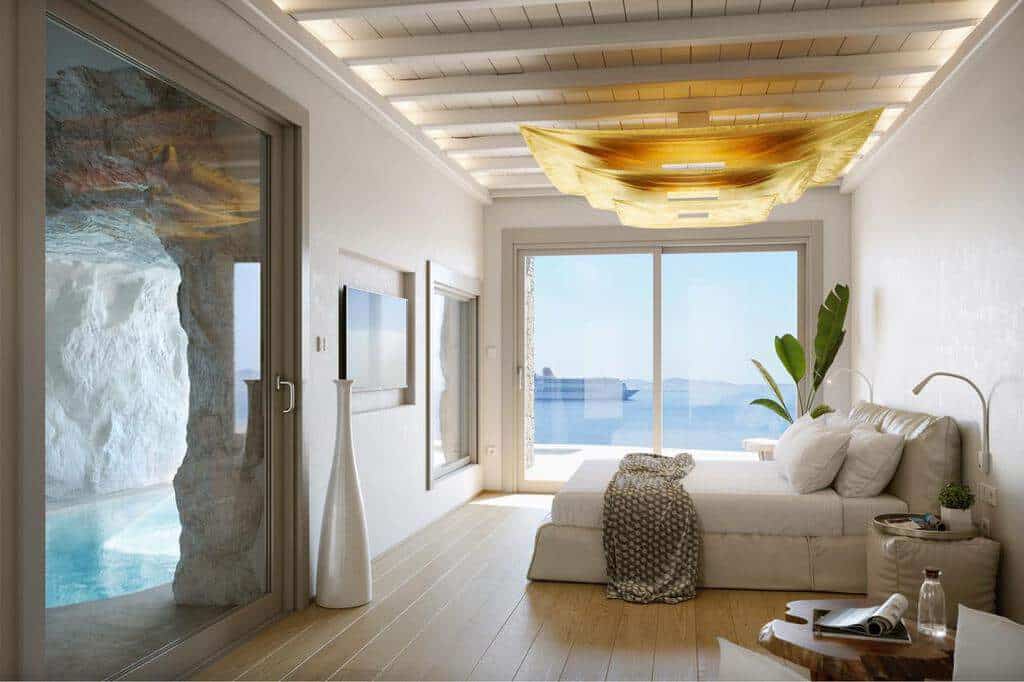 Cavo Tagoo is an award-winning hotel located in Mykonos Town and offers views of the Dilos Island and the town. 
Hotel phone: +30 2289 020100  
Read more about Mykonos:
Mykonos – The 2020 Travel Guide
Mykonos – Best Hotels
Mykonos – Budget Hotels
Mykonos – Where to Stay
Mykonos – Best Things to Do
Mykonos – Best Time to Visit
Mykonos – Best Restaurants
Mykonos – Best Bars & Clubs
Mykonos – Car Rental
Santorini or Mykonos?
Athens to Mykonos
Santorini to Mykonos