Is NY A Good Place To Live?
New York City is known for its culture.
It's where the world comes to see what artists have created, where celebrities are born or die and where dreams come true. For those who want it all – fame and fortune — New York also has been called "the Mecca of Dreams."
But just because you can get there doesn't mean that you should (or even want to).
NYC isn't always easy on your wallet. The cost of housing alone makes life difficult for many families. Not only do these costs eat into family budgets but they often times make people feel trapped by their circumstances.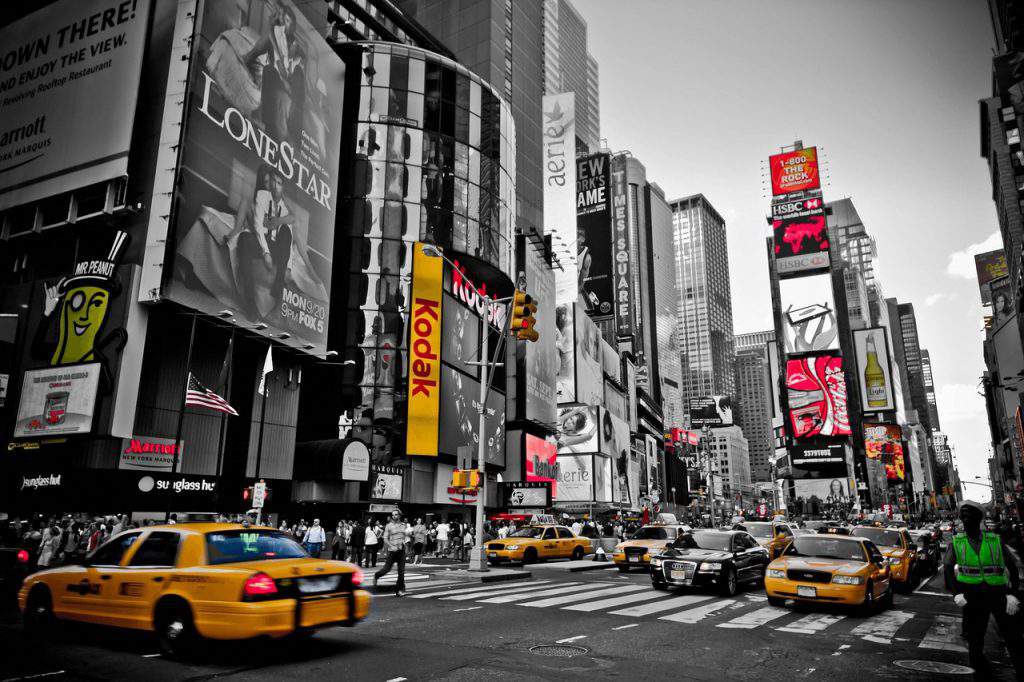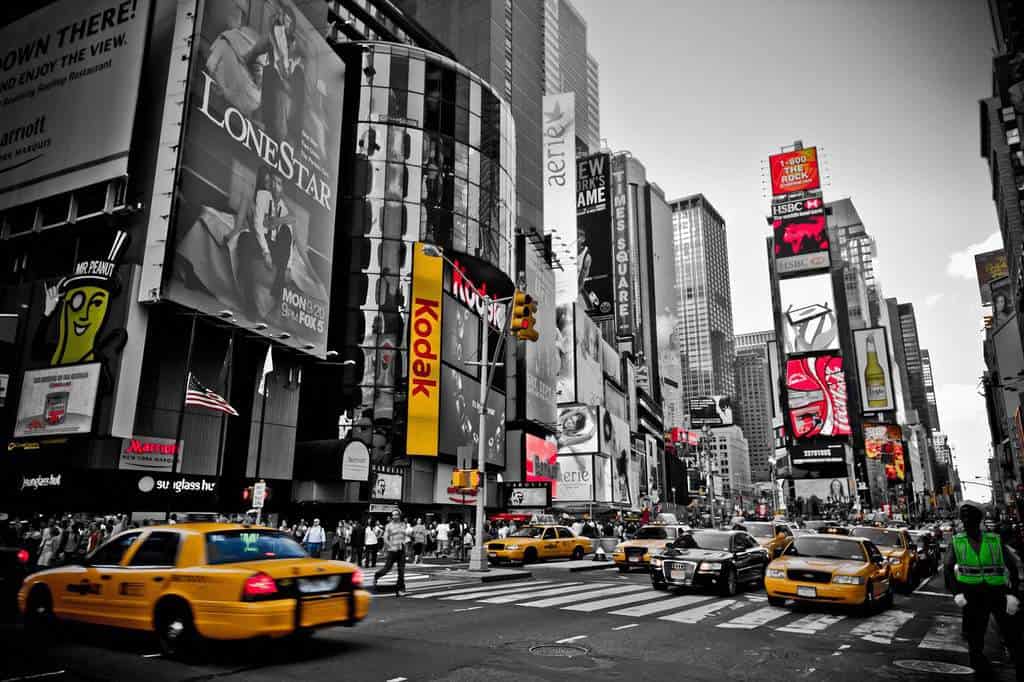 Many residents choose rent over owning due to financial reasons. Renters may be forced to move out at short notice if landlords decide to renovate or sell the property.
And with so much competition for space, rents tend to go up every year.
So how does one afford an apartment in this market when most people cannot swing more than 30% of their monthly income towards housing?
If you're looking to find some answers to questions like Is NY really worth it? or Is it worth moving from Colorado to NY then read further…
Pros Of Living In  New York City
I have my places in NY. Places where I feel most at home, and where the memories of good times are strongest.
There's the deli on the corner that my grandparents used to take me to, where I would get a sandwich and a bag of chips every Saturday morning. The park down the street where I played baseball with my friends until it got too dark to see the ball. The Chinese restaurant around the corner that my family went to for special occasions.
Each of these places is special to me because of the memories associated with it. They're all tucked away in my mind, safe from change and time.
But even though they're special to me, they're just ordinary places to anyone else who's ever lived in the neighborhood.
Here's a list of pros in NY. At least for me.
1) Culture
I think we could all agree that no other major metropolitan area offers such an eclectic variety of art, music, food, fashion and entertainment as the Big Apple. From Broadway Shows To Museum Exhibitions; from Art Galleries & Jazz Clubs To Steakhouses & Movie Locations; there is something here for everyone. You'll never run out of things to do, or see, again. A truly unique experience awaits each visitor.
2) Diversity and History
New Yorkers live in apartments ranging from single room occupancy to luxury high rises overlooking Central Park. There is a wide range of ethnicities including Chinese, Korean, Vietnamese, Indian, Middle Eastern, Italian, Russian and Caribbean cultures. No matter what neighborhood you call home, chances are you will walk past someone with whom you share little common ground. With diversity being a strength rather than weakness, New Yorkers learn to respect differences while making connections through shared experiences.
3) Opportunities
There are thousands of job opportunities available in New York City. Whether you work in media, finance, marketing, advertising or IT services, there's probably somewhere in Manhattan that needs your skills. Most jobs require two years of training after which you must pass a test before getting hired. Once employed, wages are relatively low compared to other cities. However, the pay gap between white collar workers and blue collar workers is smaller in New York City than anywhere else in America, according to the U.S. Census Bureau. This means that there is less opportunity for advancement based on seniority. If you don't mind working hard, risk taking and not having guaranteed steady employment – New York might be right for you.
4) Transportation
The public transportation system in New York is considered among the best in the country. It comprises subway systems serving almost every borough, along with commuter rail, buses, taxis, ride-sharing companies and car sharing programs. Within 5 minutes walking distance you can catch a bus to virtually any destination within the five boroughs. Even if you need to drive yourself, parking downtown is usually easier and cheaper than elsewhere in the US.
5) Weather
Most visitors fall in love with the weather in New York. Summertime temperatures average between 72°F and 77°F (22°C to 25°C), depending on season, location and cloud cover. Winters are cool and wet, averaging 55°F and snowing in December. Spring and autumn bring mild days and nights with clear skies. Rainfall occurs mainly during summer months, typically July and August. Temperatures soar above 90°F during the hottest part of the day. Humidity ranges from 40%-70%, generally higher during winter months. Annual precipitation averages 47 inches. Winter storms cause rain, sleet and sometimes snow. Snowstorms occur mostly in January and February, although they happen occasionally throughout the year.
6) Night Life
You'd expect night life in New York to rival Las Vegas. The clubs are packed from Thursday until Sunday with clubbers dancing to DJ mixes and famous DJs spinning records. There are plenty of bars and restaurants open late. Some of them offer free drinks promotions on weekends. At least once per week, I head down to Times Square, take pictures with tourists holding giant foam fingers and pretend to hit the big red button. Then grab dinner nearby and watch the crowds stream back toward the theater district. Sometimes I spend entire Saturday nights sitting at outdoor cafes sipping coffee and watching the world go by.
7) Entertainment
Broadway has given birth to hundreds of shows. Tickets start around $40.00 dollars and go way beyond $1000 for special productions. Museums abound in the city. They showcase everything from modern art and photography to ancient artifacts and historical documents. Theatergoers can enjoy plays, musical performances, dance recitals and opera broadcasts. Concert venues include Carnegie Hall and Lincoln Center. Sports fans won't want to miss Yankee Stadium and Madison Square Garden. Both host popular sports events and concerts. Each September the Metropolitan Opera presents the annual Fall Festival. Last but certainly not least, New York hosts dozens of festivals and parades celebrating different cultural traditions, religions and national holidays.
Cons Of Living In  New York City
8) Crime
Yes crime exists in New York City. Unlike Los Angeles, Miami and San Diego, where violent crimes seem to dominate the news cycle, burglaries and robberies rarely receive local coverage in our newspapers. Murders are reported daily in LA, but seldom ever happens in NYC, even though murders and armed robbery account for approximately 13 percent of total violent deaths nationwide. Still, despite the lack of sensational headlines, New York's reputation as a dangerous town persists. Tourists visiting New York are advised to stay informed and keep copies of important information close to hand.
9) Parking
Parking in New York City is expensive, frustrating and annoying. Public parking garages charge upwards of 50 cents per hour. Parking meters are everywhere and charge 35¢ for 15 minutes. Pay stations accept credit cards and coins, however, they only dispense change in quarters. Taxis are plentiful and cheap. Fares vary from 2.50-$3.75 per cab mile. Rideshare cars are abundant in New York, particularly UberX, Lyft and Via Taxi. Car rental rates are competitive and affordable.
10) Housing Costs
In April 2017, the median sale price of an existing detached house was $1 million. That same month, the median rent paid by renters was $3,400 per month. According to Zillow data, the average monthly mortgage payment in March 2016 was $2,300. By comparison, the average rent was $2,800 per month. As of June 2017, the real estate website estimated the value of a typical three bedroom condo would be $1.89M, whereas the comparable rent would be $3,850 per month. These figures represent increases of 12.3% and 16.2%, respectively, since last year.
11) Traffic Congestion
Traffic congestion causes delays on roads, highways and bridges. Drivers waste precious gas trying to exit highway ramps and merge onto crowded streets. Pedestrians and cyclists suffer the same fate. Buses, cabs and delivery trucks add to traffic jams caused by commuters driving personal vehicles. On top of that, rush-hour gridlock contributes to air pollution and global warming.
12) Noise Pollution
Noise pollution poses serious health risks. Exposure to excessive noise degrades performance, reduces productivity, damages hearing and harms sleep quality. New York suffers from significant noise pollution problems, especially during rush hours. Airborne sound levels measured near busy thoroughfares reached nearly 100 decibels, well over safety limits prescribed by World Health Organization standards. Busy intersections and construction sites generate additional sounds and vibrations. Neighbors complain about street musicians playing loud instruments, barking dogs and screaming children. Residents are constantly exposed to traffic noises generated by both residential and commercial properties.
13) Expensive Restaurants
Dining out in New York City can be very pricey. Grocery stores carry limited varieties of fresh produce, fish and meat products. Consequently, restaurant menus feature heavily processed foods laden with sodium, fat and sugar. Fast food chains dominate the landscape, offering options that aren't healthy or nutritious. The prices reflect inflated labor costs associated with wait staff and kitchen operations. Despite the rising expense of dining out, eating out remains a favored pastime amongst locals and visitors alike.
14) Lack Of Space
Space is extremely valuable in New York. Although densely populated, the island shaped landmass imposes limitations on development. Land use regulations restrict building heights, density and floor areas. High rise buildings present accessibility challenges for physically impaired persons. Families without access to automobiles struggle to reach schools, parks and shopping centers. Long commutes create social isolation and depression. Community groups and organizations depend upon volunteerism to meet community needs. Neighborhood associations play an essential role in coordinating activities and providing support for seniors, youth and individuals with disabilities.
15) Crowded Subways
Subway travel can be stressful. Commuters face long waits, overcrowded conditions and unrelenting train service disruptions. Sudden stops, jerky movements and sudden acceleration contribute to the stress.
But there is one place where subway travel can be a pleasure: on the Upper East Side, between 86th and 96th Streets. The trains here are often less crowded than in other parts of Manhattan, and they run more frequently. In addition, the stations have elevators (something that is not always true in other parts of the system), and they are open and airy.
Those who board here can look forward to a smooth, quiet ride — until they get above 110th Street, where the trains go back underground. Then it's time for stress again.
Finally, Is NY A Good Place To Live?
To answer this question, you must consider the pros and cons of living in New York. Regardless of your decision, make sure to visit the city before making a final determination about whether or not it is worth moving there.
The best way to ensure that you are able to weigh all factors equally is by visiting for yourself.
Who knows?
You may find that NYC provides just what you need!