Fiji can boast not only of being an Eden of white sands, clear waters and colourful reefs, but also of offering a wealth of activities. Romantic, family-friendly, entertaining and sophisticated… these islands and their people are a place with a character all its own, where luxury is relaxed and welcomes are legendary.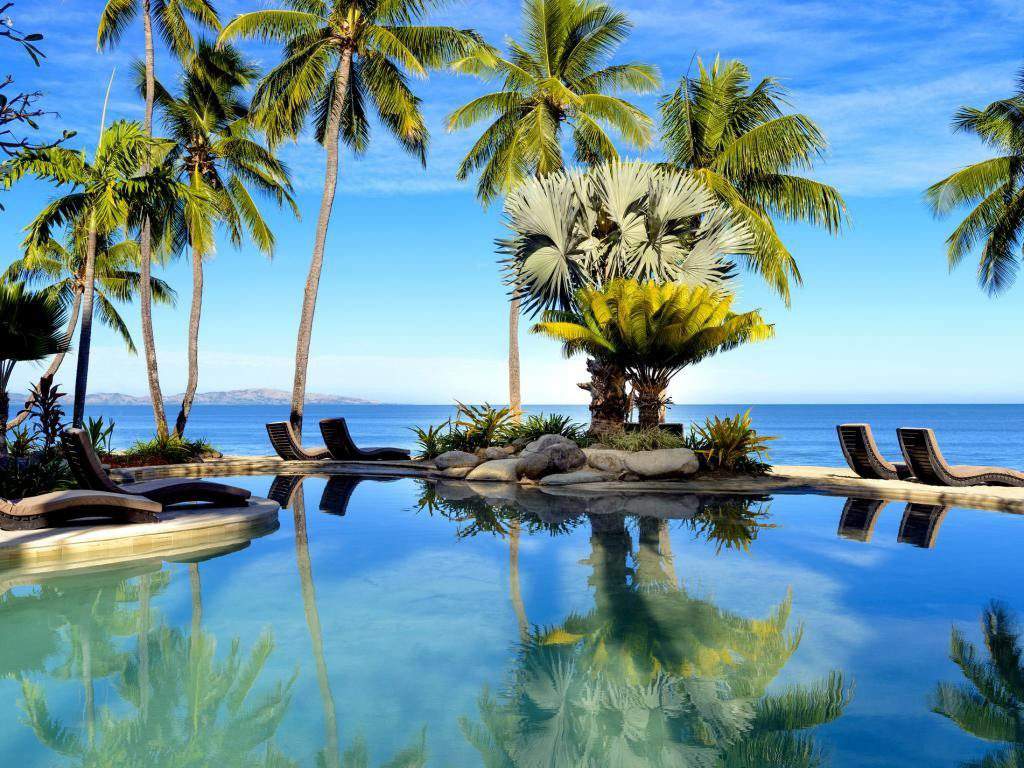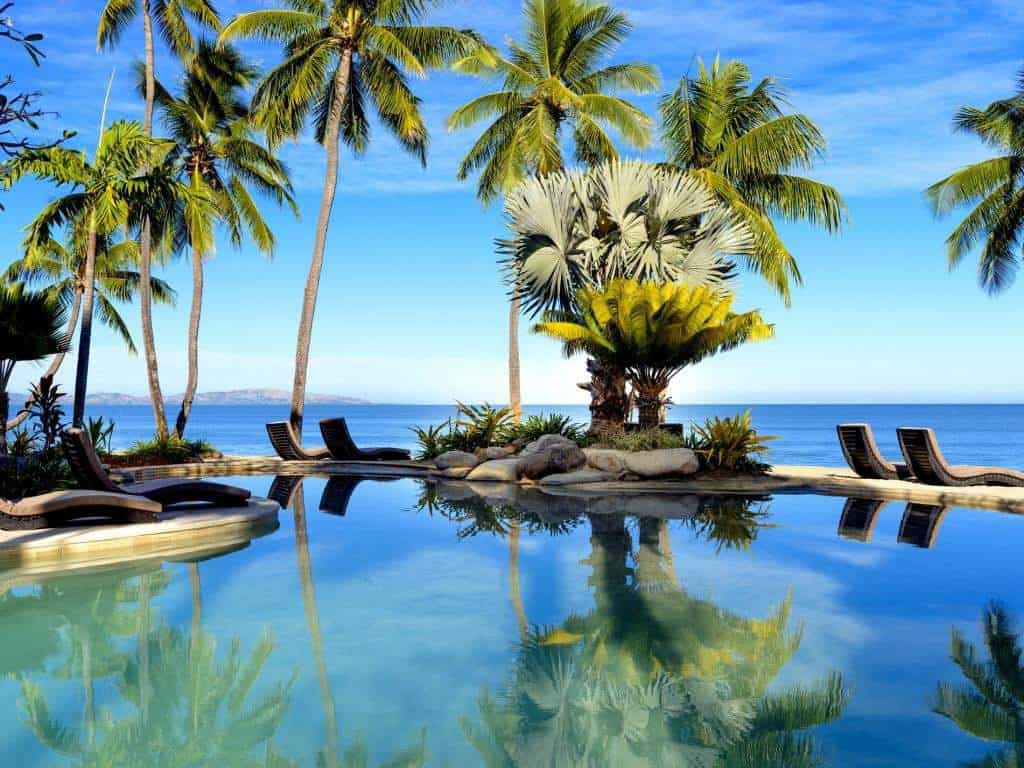 The Republic of Fiji is an island country located in Oceania in the South Pacific Ocean near Samoa, Australia or New Zealand. Its capital is Suva and the most populated city is Nasinu. Fiji is a parliamentary republic and the territory is divided into four administrative divisions and a dependency.
This small country consists of two large islands (Viti Levu and Vanua Levu) and other smaller islands. Despite its small size and isolation, Fiji has a very varied geography: mountain ranges, fertile plains, inland forests and unsurpassed beaches.
Best Time To Visit Fiji
Fiji has a tropical climate with little thermal variation throughout the year. In the cooler months – May to November – temperatures vary from 20ºC to 30ºC, while in the warm months – December to April – the temperature fluctuates from 22ºC to 33ºC.
In Fiji there are two seasons, both of which are warm: the rainy season, from November to April, with the most frequent storms, especially from December to February. The dry season, from May to October, is when there is less humidity and warmer temperatures.
Festivals And Celebrations In Fiji
Fiji National Day: 10 October is Fiji's national holiday, commemorating independence from the United Kingdom in 1970. There is a particular celebration of this day on each island, but the best known and most famous are those that take place on the two big islands. Usually, Fijians prepare the national dish, lovo; they sing and dance folk songs and also compete in traditional games and canoe races.
New Year's Day: Like most countries, New Year's Day in Fiji is January 1, but it lasts a week and in some places a month, making it one of the longest celebrations in the entire South Pacific. Every island is filled with festivities and varied celebrations: water battles, fireworks, sports competitions or a big international music concert in Suva, the country's capital.
Hisbiscus Festival: This festival is Fiji's most popular carnival and takes place in Suva in August. Among the most popular events within the carnival we can see: the election of the queen of the carnival, concerts, fairs, food fairs, dance competitions, singers, art… Nine days full of entertainment and fun with an authentic Fijian spirit.
International Airports In Fiji
Nadi Airport – NAN
Read more about Fiji:
Things To Do in Fiji
Best Places To Stay in Fiji
Best Time To Visit Fiji
Where To Eat in Fiji
Travel Tips
Clothing: To travel to Fiji you should bring light and cool cotton clothing to combat the high temperatures, a raincoat for the rains but also some long-sleeved garment to dress more formally if the occasion requires it. When visiting local villages you should be aware that Fijians do not look kindly on wearing a hat when entering their homes.
Health: Healthcare in Fiji is of good quality, with public and private hospitals throughout the country, as well as specialist clinics. Pharmacies are well stocked and toiletries are available in major cities. For more details on the latest health requirements, please visit the Ministry of Health website.
Electricity: 240 V. Type I three-pin plugs are used. Local Cuisine: Fijian cuisine is a cuisine whose main ingredients are fish, coconut, rice, vegetables and spices, a heritage of Hindi culture, but imported ingredients are also used. The main dishes that we can taste in Fiji can be: the kakoda, a fish marinated with coconut cream and lime; the lovo, some rolls of meat, fish or vegetables wrapped in banana leaves roasted in a stone oven dug in the ground; or the duruka, a tuber similar to the asparagus that is cooked with coconut milk and consumed in a soup with coconut milk, chili, lemon juice and spring onions. In addition, almost everywhere you can taste any kind of international cuisine.
Tipping: Tipping in Fiji is not recommended, it is not a very well regarded custom.
Other Australia-Pacific Destinations:
Auckland Travel Guide
Brisbane Travel Guide
Melbourne Travel Guide
Sydney Travel Guide