Koh Samui is by far the largest island in the Gulf of Thailand, and the second largest in the country. Only Phuket is larger than this popular holiday destination for locals and foreigners. If you want to get a tan, relax by the sea and dance until the wee hours of the morning, congratulations, you have found your place.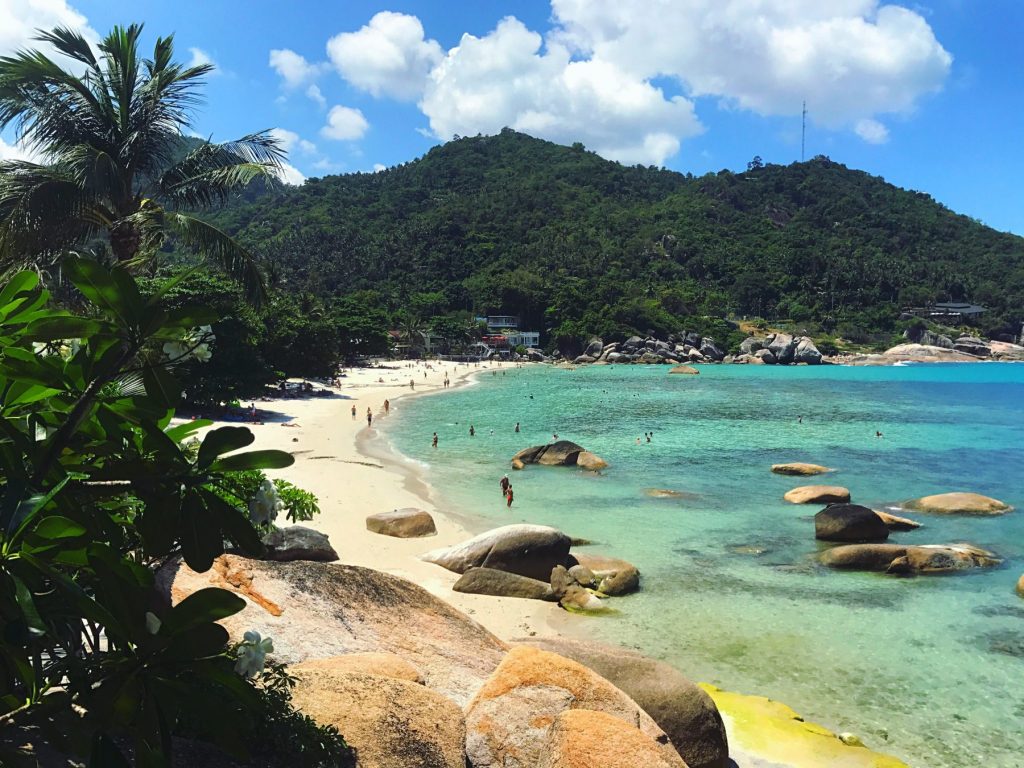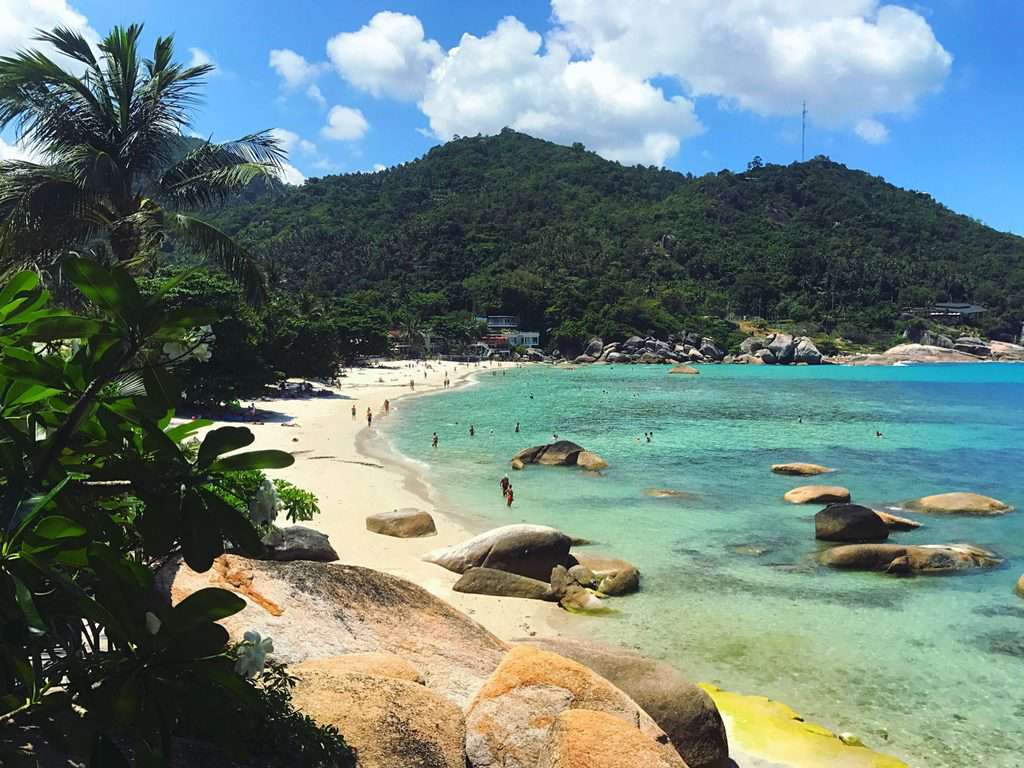 The attractions to be seen on Koh Samui attract all kinds of travelers, but most of all it is frequented by vacationers who want to enjoy themselves and have a good time.
Enjoy one of Thailand's most touristy islands and discover all that it has to offer.
Read more:
Koh Samui Travel Guide
Where To Stay in Koh Samui
Bangkok To Koh Samui
Discover the beaches
Koh Samui is a place to see and be seen. On Chaweng beach you will always find a young atmosphere, tattooed people and party people who know where the most appetizing happy hours are on the beach.
If you want more tranquility, the beaches of Maenam or Silver Beach are probably more to your liking. However, there are many more coves on the island. Dare to discover them until you find the one of your dreams.
Paddle surfing, canoeing or jet skiing
If lying on the towel seems boring to you, try an activity. There are many things to do on Koh Samui. In general, its waters are not the best for diving or snorkelling, but other sports such as paddle surfing or canoeing/kayaking are possible. If you want something with a little more speed, rent a jet ski. You will find a lot of agencies in the same beaches that will be happy to give you any of these three services.
Greet the giant Buddha
Although its official name is Wat Phra Yai, this Buddhist shrine is better known as 'the giant Buddha' as it houses a golden statue of the supreme master of Buddhism. With its 12 meters high, it stands out among the things to see on Koh Samui. Although it has little to do with the grandeur of the religious buildings in Bangkok or Chiang Mai, the truth is that many people come to Ko Phan to pay their respects. It is an ideal visit to spend half a day.
Being on a desert island
A water trek or a short canoe ride, that's what you'll have to do on Koh Samui to get to Koh Matlang. This small, practically deserted island located north of Koh Samui's east coast, almost at the end of Chaweng Beach, can be reached comfortably on foot as long as you don't mind getting wet down to your waist. Once there you can stay as long as you like. Don't be surprised if you see Thai mothers doing it with their little ones under their arms, as it is very common.
Throwing a lucky balloon
Despite being a Buddhist country, a lot of superstitions of the most varied and colourful kind survive in Thailand. One of the most popular ones in the island areas is to throw a lucky balloon, that is, a small lamp lit up in the sky and make a wish. On many beaches, just after sunset, you'll find a lot of street vendors offering this not entirely ecological service (where do those lucky balloons fall next?). Haggle, if you are alive you can live this experience for only 100 baths (2.5 euros). Seeing the clear illuminated sky is one of the most beautiful things to see on Koh Samui.
Visit Lake Chaweng
If you're looking for something different to see on Koh Samui, head for Lake Chaweng at sunset. Here you cannot see the sun escaping through the sea, but you can enjoy a Lorenzo who says goodbye among the soft mountains as his reflection fades from the lake. If you dare, you can do it over the water on a peddle (they rent them by the hour), also running through the park that surrounds this water mass that waits discreetly for the visits.
See a fire show
On the three main islands in the Gulf of Thailand (Koh Samui, Koh Phangan and Koh Tao) fire shows are popular. If you want to see one on Koh Samui let yourself fall on Chaweng beach at night or go to any more or less important party. You will almost certainly find it without having to look for it. The lights can be as hypnotic as they are dangerous, so try to sit at a safe distance. If the jugglers are up to it, don't forget to tip them, they don't live on air either. Without a doubt, one of the things to do on Koh Samui that you can tell your family about later
Attend a muay thai fight
If you want to see a Muay Thai match on Koh Samui go to Samui Stadium. Several days a week the fighters get into the ring to duel while their countrymen go crazy and gamble as if there was no tomorrow. Sometimes they go a little overboard with the prices (especially if you are a foreigner), so it is not uncommon for tourists to get fed up and decide not to enter. That's the reason why almost every fight there are a lot of westerners trying to see what's going on outside the windows. Something can be seen, but it's not comfortable or meaningful. If you want to enjoy the show you'll have to go inside.
Cross to Koh Phangan or Angthong Marine Park
Although there is much to see on Koh Samui, if you plan to stay on the island for a few weeks, you might want to take one of the interesting excursions that the beautiful Gulf of Thailand has to offer.
One is to the neighboring island of Koh Phangan, famous for the Full Moon Party that takes place there every full moon; the other is the Angthong Marine Park, an archipelago paradise that you can visit on a charter. Both trips are perfect for one day and suitable for the whole family. Ideal if the weather is good.
If you're planning a trip to Thailand, you're going to love these posts:
9 Great Things to Do in Koh Phangan, Thailand
10 things to do in Chiang Mai, a magical corner of Thailand
10 things to do on Koh Tao, Thailand's trendy island
The 10 secret corners of Asia you can't miss in 2014
10 foods you have to try in Thailand
Travelling to Thailand: 8 tips to avoid problems
10 great free things you can do in Bangkok
10 incredible islands in Thailand for a fantastic vacation
Top 10 places in Thailand: Tigers, Temples and Muay Thai