We all know that Orlando offers great opportunities when it comes to theme parks and amusement parks, but the best things to do in Orlando include much more than just hanging out with Mickey and cruising through the sky at 100 miles per hour. The city offers incredible outdoor adventures for unruly spirits: do you want to fight a crocodile? You can, if you wish.
And the best chefs in the world are coming here too, like Iron Chef Masaharu Morimoto, who serves one of the best sushi in the United States (at Disney Springs, no less). Our list of the best things to do in Orlando includes the best shops, picnic parks and a vibrant cultural scene. And there's also plenty to do with the kids in Orlando. Seriously… what more could you ask for?
Read more about Orlando:
Orlando Travel Guide
Orlando Family Hotels
Where To Stay in Orlando
ICON Orlando
You will touch the clouds at an amazing height of 120 meters, ICON Orlando is by far the tallest Ferris wheel on the East Coast. If you're looking to enjoy the incredible views of Florida's skyline, it's a must to climb aboard one of the air-conditioned capsules.
You'll see a lot of Orlando from up there, so the ICON is a perfect way to acclimate to your surroundings. But besides the 360-degree views, it's a perfect place to celebrate anything, and for good reason. Hiring a full capsule is an easy way to ensure privacy for a date or a romantic date (ooh-la-la). For the ultimate ride, go just before sunset and then have drinks and dinner at the 225 million euro entertainment complex at the foot of the Ferris wheel. Oh, and if you're feeling particularly brave (or want to show off in front of your date), head over to the Orlando Star-Flyer for some exciting sensations.
Universal Orlando Resort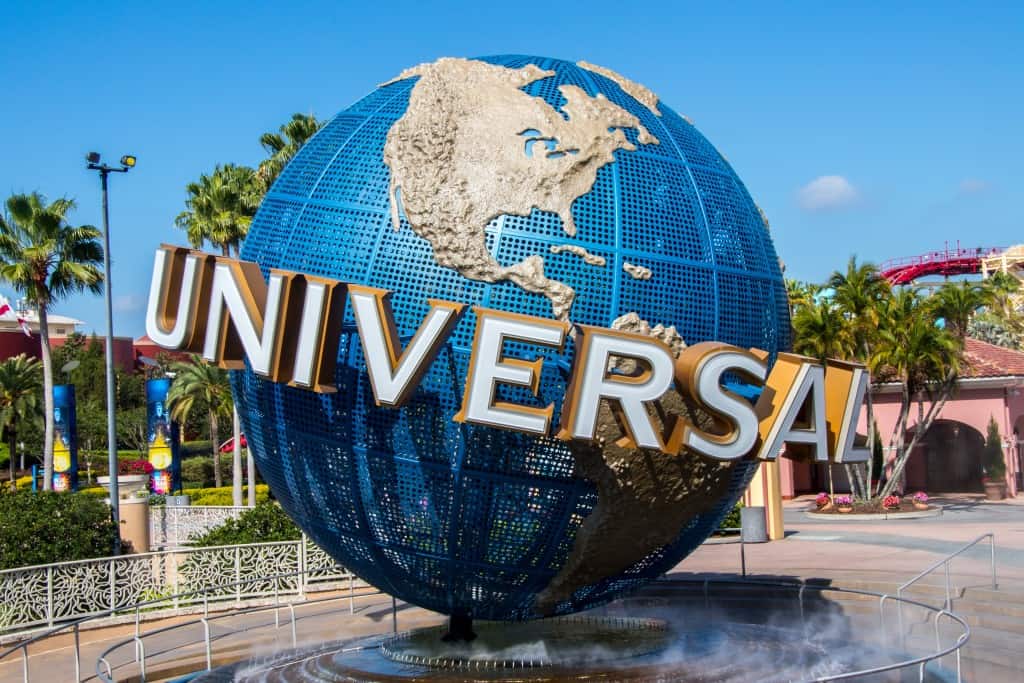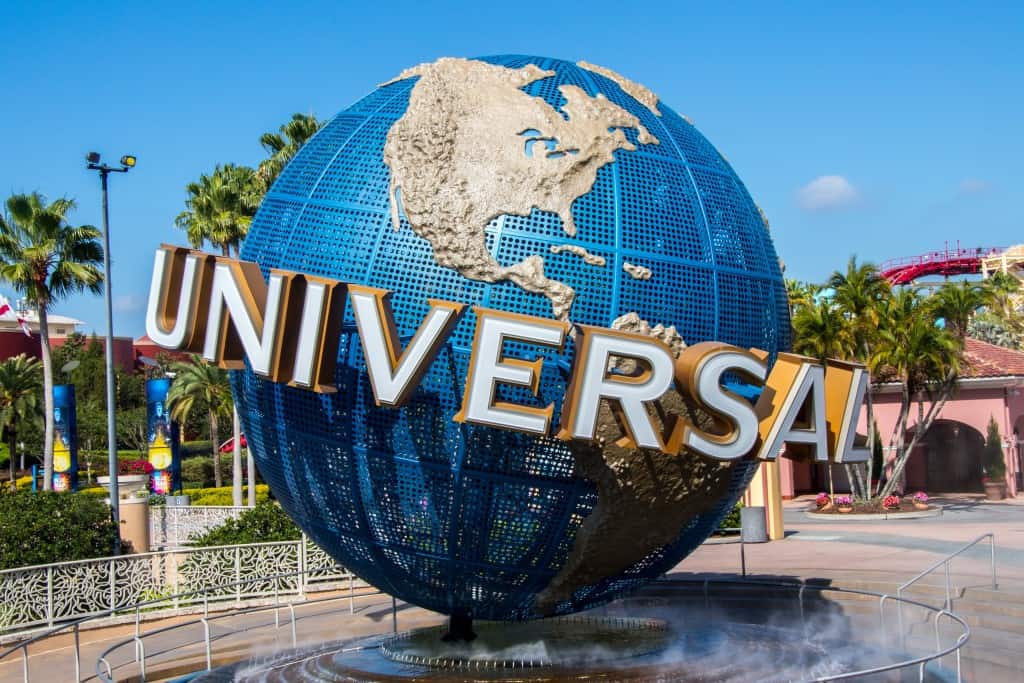 A legendary resort that has everything from witches and wizards to Marvel superheroes. Ideal for families, movie fans and children, you can also stay at the place, which will give you a priority entrance to the park (one hour before the visitors who do not belong to the hotel). You know… if there are no lines, there is happiness.
The spellbinding world of Harry Potter? Transformers? The incredible adventures of Spider-Man? Visit the most thrilling Universal Orlando Resort! And plan well, because at its two theme parks, Universal Studios Florida and Islands of Adventure, it's easy to get lost… or stay in line much longer than a practice class at Hogwarts.
Kennedy Space Center Visitor Center
The Kennedy Space Center Complex offers visitors the opportunity to experience an astronaut's star-filled life indirectly.
You can get a very realistic idea of what life in space is like through the complex's high-tech interactive exhibits, which include augmented reality and Star Wars style holograms. Highlights include the Space Shuttle Atlantis Exhibit (the famous ship that hangs from the ceiling in all its glory in mid-flight) and the Shuttle Launch Experience, which does just about everything you'd expect except put you into orbit.
Morimoto Asia
Morimoto Asia is the exclusive establishment of Iron Chef Masaharu Morimoto, and booking a meal in his spectacular two-level space is one of the best things you can do in town.
Enjoy a meal at one of the best pan-Asian restaurants in the country. Have a martini in the cocktail lounge before ordering a table next to the show kitchen, a high-energy space where you can watch the chefs prepare 'dim sumy' carving Peking duck.
Walt Disney World Resort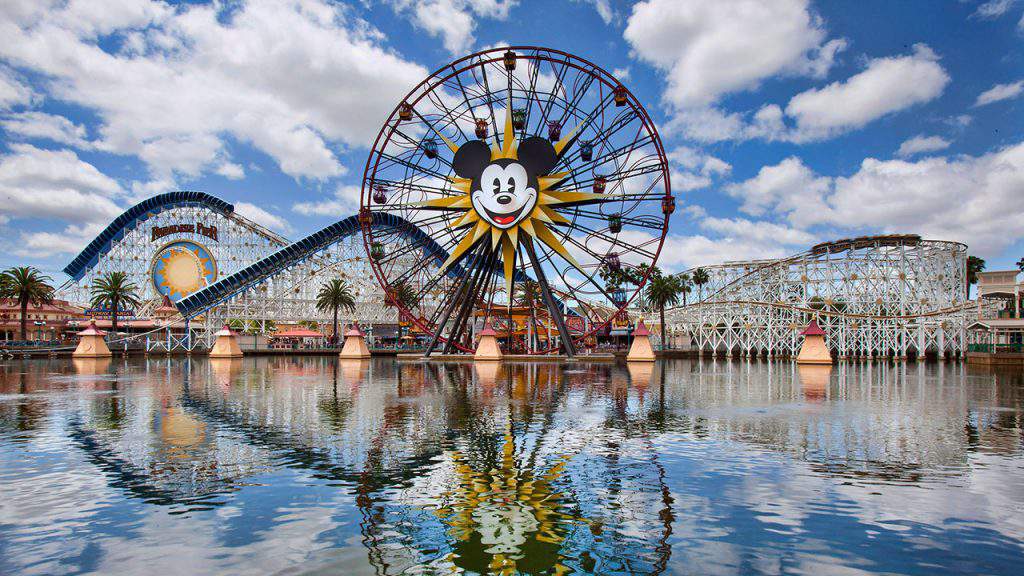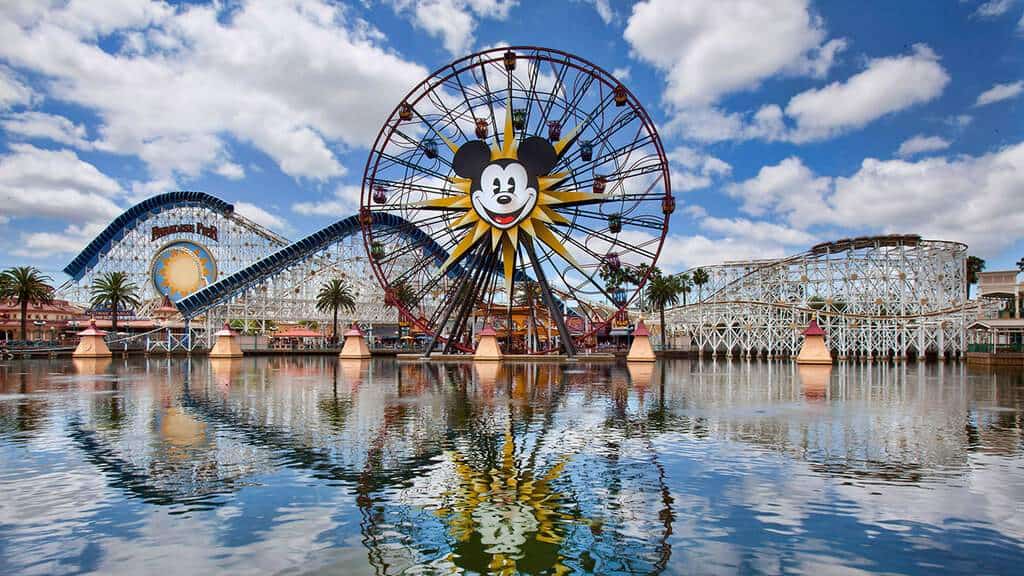 Come on, you know what Disney World is: the four theme parks and the two water parks that make up the happiest place on earth.
Visiting Orlando without going to Walt Disney World Resort would be like going to Paris and not visiting the Eiffel Tower. Enjoy its four famous theme parks, Magic Kingdom, EPCOT, Hollywood Studios and Animal Kingdom from a new perspective by trying a tour backstage, take a Segway ride at EPCOT or have a wildlife encounter on Animal Kingdom's Wild Africa Trek.
Winter Park
A short drive north of Orlando, Winter Park has evolved from a vacation spot for the wealthy classes to a hotbed of independent shops and world-famous restaurants.
Spread across 10 blocks of oak-fringed avenue, 140 shops and boutiques sell everything from high-end shoes to dog-friendly cakes. Once you've shopped in all of them, spend some time exploring the Winter Park History Museum before choosing from one of the many excellent restaurant options nearby, including the Prato and Ravenous Pig.
Gatorland
Don't try this at home, folks. Gatorland is a wildlife preservation and theme park that offers visitors the chance to roll up their sleeves and fight an alligator.
Even if you're not ready for wrestling, there's still plenty to do; like the Screamin' Gator Zip Line, a 45-kilometer-per-hour ride on the Nile crocodiles, or the 'Trainer for a Day' program, which includes a dedicated time feeding baby alligators.
Orlando Museum of Art
This museum is one of Orlando's cultural institutions. Founded in 1924 with the goal of allowing the public to experience and learn about art, it is home to several permanent collections, including African art, contemporary art and the extraordinary "Art of the Ancient Americas.
It may be known for its large theme parks, but Orlando has one of the most vibrant local art scenes in the United States. After seeing the impressive array of ancient and contemporary art at the OMA, head to the quirky Charles Hosmer Morse Museum of American Art. This museum contains the world's most comprehensive collection of Tiffany glass, jewelry and ceramics.
Lake Eola Park
Orlando's serene Eola Park and its Centennial Fountain have been a must for city life since the first settlers watered their cattle here.
A popular place for runners, the sidewalk around the lake is almost a mile long. You can spend a quiet afternoon strolling, but the traditional way to have fun here is to hire one of the swan-shaped rowing boats and glide peacefully among the living equivalents that populate the lake.
Discovery Cove
Adjacent to the colossal SeaWorld Orlando, Discovery Cove is an oasis on an island far from all the fanfare and entertainment next door.
Book an all-inclusive day here and you'll get a free 14-day pass to its neighboring resorts, SeaWorld and Aquatica. The latter features the colossal Ihu 'Breakaway, Orlando's longest and highest free-fall water slide. Want to really get in on the action? Book an afternoon to swim with bottlenose dolphins, snorkel among stingrays and hand feed exotic birds.
Dr. Phillips Center for the Performing Arts
A state-of-the-art auditorium, home to the Orlando Ballet and a series of Broadway productions, located in the heart of downtown Orlando.
In addition to hosting award-winning productions in his three theaters, Dr. Phillips also offers many opportunities to interact with those on stage; including dance master classes with Broadway actors and his PechaKucha Nights (named for the Japanese word for "chat").
Kissimmee
Just south of Orlando, the beautiful city of Kissimmee is located on the northwest shore of Lake Tohopekaliga (nicknamed Lake Toho). Although it is mainly known for the abundance of theme parks found within, the rest of the area is much quieter than exciting.
Kissimmee is a nature park. The lush Kissimmee Lakefront Park has walking trails, children's play areas and a fishing dock from which you can go for a boat ride. But the big news is that you'll soon be able to go mountain biking, thanks to the upcoming creation of the 50 kilometer long Shingle Creek Regional Trail.
Thornton Park
Modern and eclectic, Thornton Park is a group of bars and restaurants around East Central Boulevard, and one of the best places to spend a memorable evening.
Fans of relaxed dining will enjoy Graffiti Junktion, which specializes in hamburgers, while wine lovers can quench their thirst at the elegant Lake Eola Wine Co. If you're more of a beer diving man, you have World of Beer, while in its basement, burlesque fans can ruffle their feathers, and you might want to play some pool in the Stardust Room.
Forever Florida
The vast Forever Florida Wildlife Conservation Area, nearly 2,000 acres, and one hour southeast of downtown Orlando, is a paradise for nature lovers and thrill seekers. Exploring the wilderness has never been easier.
Forever Florida offers a variety of adrenaline-fueled options within its nine distinct ecosystems, from horseback riding to zip-lining. Be sure to visit the "Peregrine Plunge", as its 400-meter zip line offers incredible views of the park, and the "Panther Pounce", where you will participate in a controlled fall from about 20 meters high.
Luckily, Panther Pounce doesn't involve real panthers (thank goodness), but the larger reserve does house big cats, as well as alligators, black bears and white-tailed deer. Fancy a closer look (but not too close)? Jump into one of the buggies and get into the nature.
Outlets
The dream of every 'fashionista', Orlando does not have one, but great 'outlets' of high design in the heart of the city.
If the Orlando Vineland Premium Outlets and Orlando International Premium Outlets (where big brands like Hugo Boss and Burberry live together) weren't enough, there's also the extensive Lake Buena Vista Factory Stores, with a similar line and a free shuttle bus with 60 hotels. And that's if you've had time to go to the Mall at Millenia, which houses names like Prada, YSL and Breitling.
Harry P. Leu Gardens
What is it? Harry P. Leu's gardens are an oasis of pleasant calm between the visual storm and the sounds of Orlando's highest voltage.
Why go there? A botanical paradise just minutes from downtown, the gardens were founded in the 1930s by local industrialist Harry P. Leu, who would travel the world bringing rare plants and seeds for his flourishing project. The tropical and semi-tropical gardens stretch across 20 hectares of landscaped grounds and streams, with winding paths in the shade of 200-year-old oaks and camelia forests.
Several different plants bloom throughout the year, which means that the spectacular view also changes constantly. Admission to the garden is $10 for adults, $5 for children, and free for children 3 years and under.
National Shrine of Mary
The majestic Basilica of the National Shrine of Mary Queen of the Universe was originally built to cater to the large number of Catholic tourists who flooded Orlando after the grand opening of Walt Disney World in the 1970s.
Even if you're not religious, it's worth taking some time out of your trip to visit this church, which has become a tourist destination in its own right. Admire the spectacular architecture and visit the Shrine Museum, which displays religious art from around the world.
Revolution Off Road
At Revolution Off Road, you can get behind the wheel of an off-road vehicle, the amphibious Mucky Duck or a buggy, and make your mark on the roads of Orlando.
Buckle up for an afternoon of adrenaline. The site, just 20 miles west of Orlando, is dedicated to providing off-road fun with mud splashes everywhere. If you compete with your friends and get dirty, there's no protest, but if you don't want to get dirty, you can try other activities, such as taking fishing lessons or archery.
Renninger's Twin Markets
Only a 30 minute drive from downtown Orlando, these markets are Valhalla for bargain hunters.
At Renninger, you don't have to choose between a farmers' market or an antiques market, because you can enjoy both. Spend the weekend shopping extravagantly (you'll have a vast old barn full of treasures at your disposal), shop at the bustling second-hand market that contains just about everything you could possibly want, and browse for local food from the farmers' market – delicious!
Milk District
Orlando's next hip neighborhood, near the T.G. Lee dairy plant (hence the name beef), which offers plenty of great food, bars and shops.
Tourists who want to do what the locals do should spend an afternoon strolling through the Milk District. Try the neighborhood's favorite roast beef sandwich at Beefy King, enjoy live shows by local bands at Plaza Live and have a pint at Barley & Vine Biergarten.
Read more:
Miami Travel Guide