Santorini is an island in Greece that is 16km long and 5km wide. It is not that big as it only takes less than an hour to drive from one end to another. Additionally, it has a population of 15,500 people. Some towns like Fira, Firostefani and Oia offer great views of the volcano.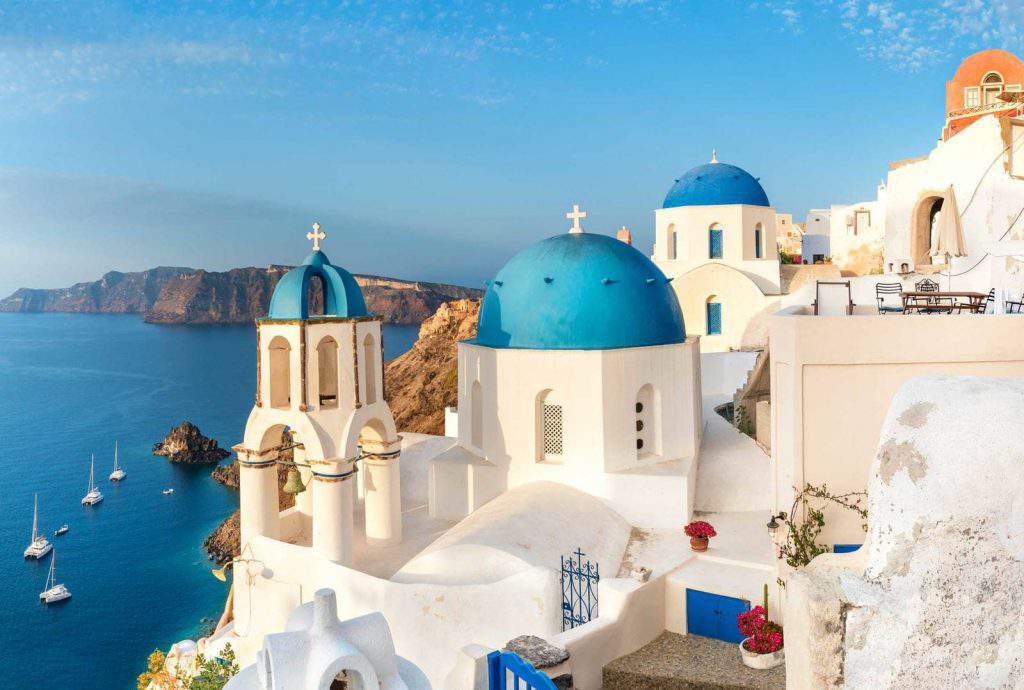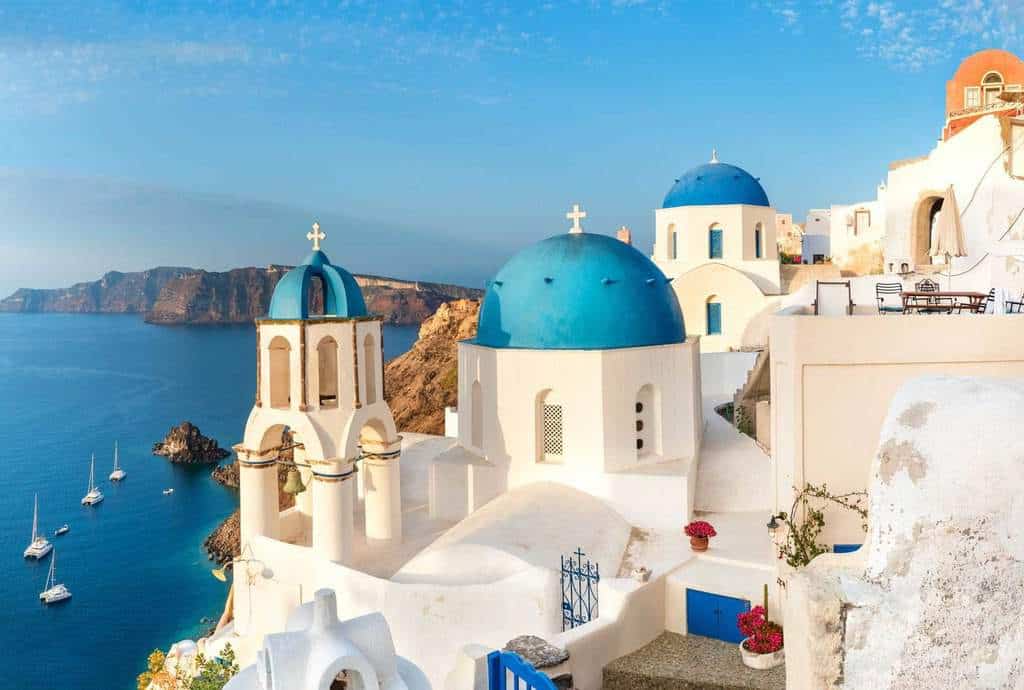 Getting To Santorini By Ferry
Going to Santorini by ferry won't be hard as it has several direct ferry connections to islands like Milos, Ios, Mykonos, Paros, Naxos and Athens. The longest ferry ride is to Santorini as it is 8 hours while the shortest is to Ios as it only takes an hour. 
Getting To Santorini From Europe
Flying to Santorini is easy because there are direct flights from cities like Venice, Rome, Paris, Berlin and London. The longest flight is to western Europe as it can take as long as 4 hours while the shortest flight is to Athens as it only takes an hour.
Read more:
Greek Island Hopping
Santorini Cruises
Santorini Travel Agency
Atlantis Bookstore, Santorini
Getting a rental car in Santorini